First 100 medical workers in Khanh Hoa receive COVID-19 vaccine
On March 12 morning, 100 medical workers at Khanh Hoa Hospital for Tropical Diseases were administered Covid-19 vaccine.
Khanh Hoa Hospital for Tropical Diseases is the first place to receive and treat Covid-19 community transmission cases in Vietnam. After more than one year of fighting the epidemic, on March 12 morning, 100 frontline health workers at the hospital were given priority to be injected with Covid-19 vaccine, Lao Dong newspaper reported.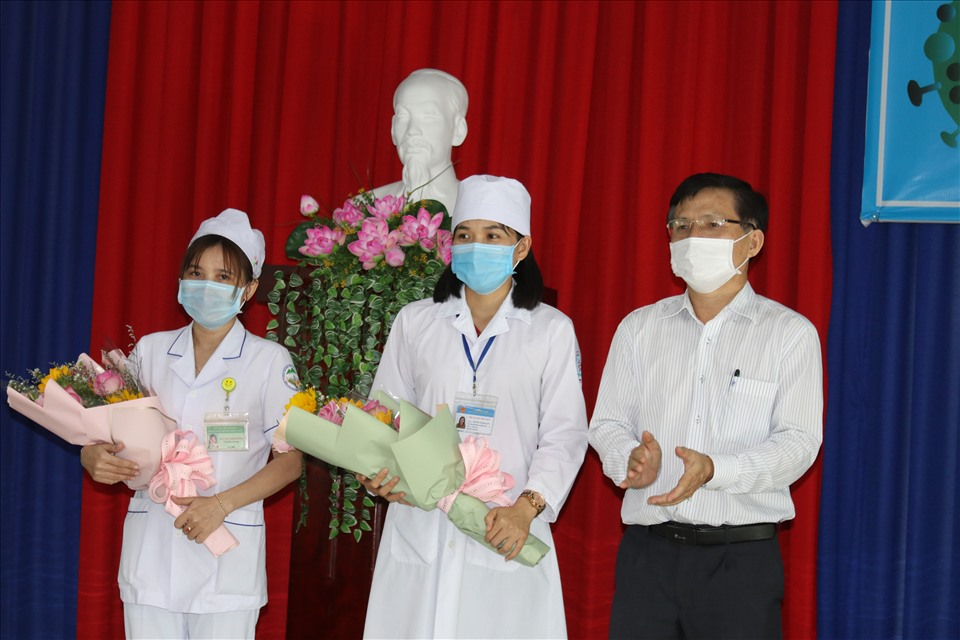 Photo: Vnexpress
Director of Khanh Hoa Department of Health Bui Xuan Minh presented flowers to 2 "hero" doctors in battling Covid-19 at the municipal Hospital for Tropical Diseases. The duo was also among the first people getting vaccinated in the province.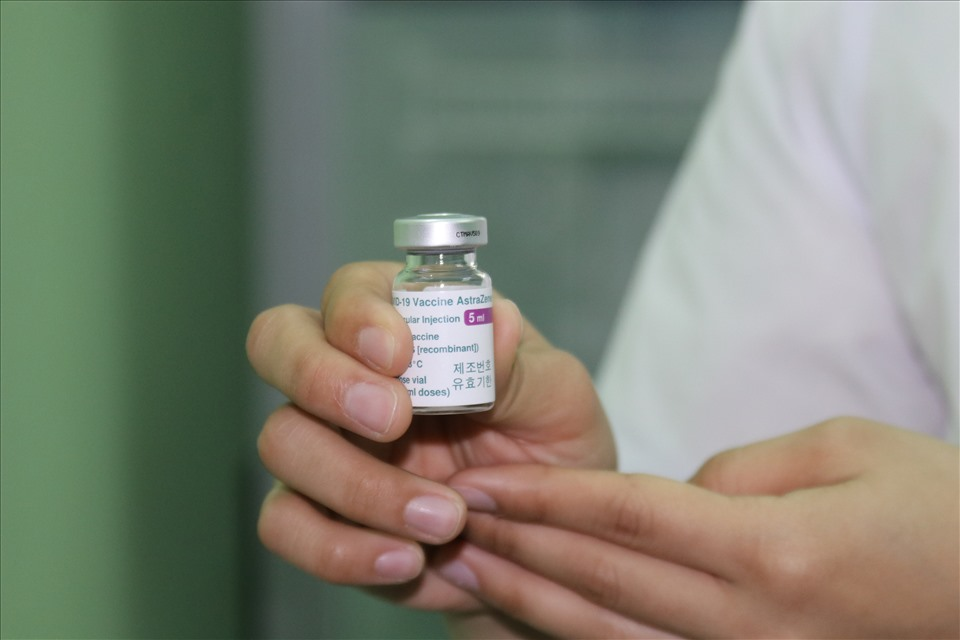 Photo: Vnexpress
AstraZeneca vaccine was transported by the Ministry of Health to Khanh Hoa province on March 11 afternoon.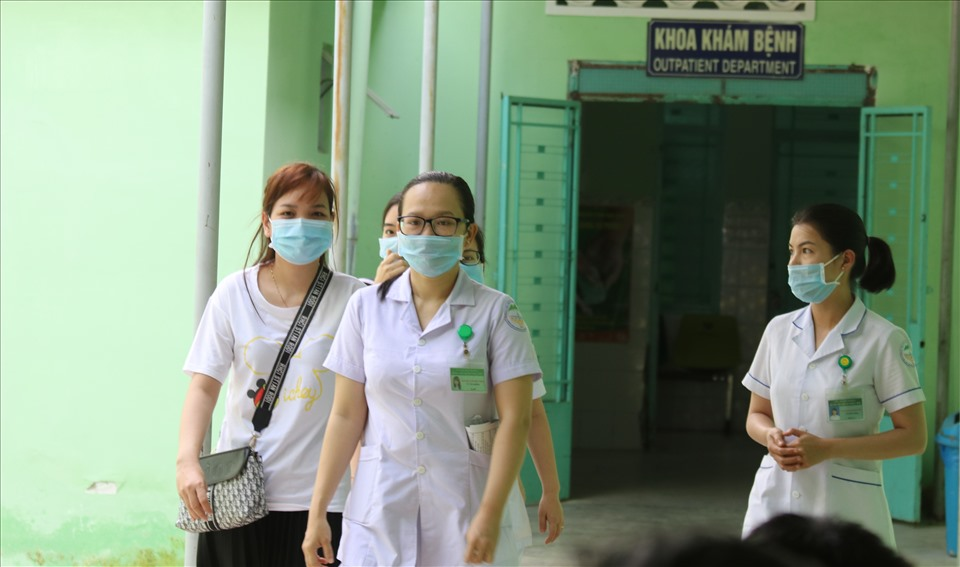 Photo: Vnexpress
Medical workers at the Khanh Hoa Hospital for Tropical Diseases have cured 82 imported Cocid-19 cases.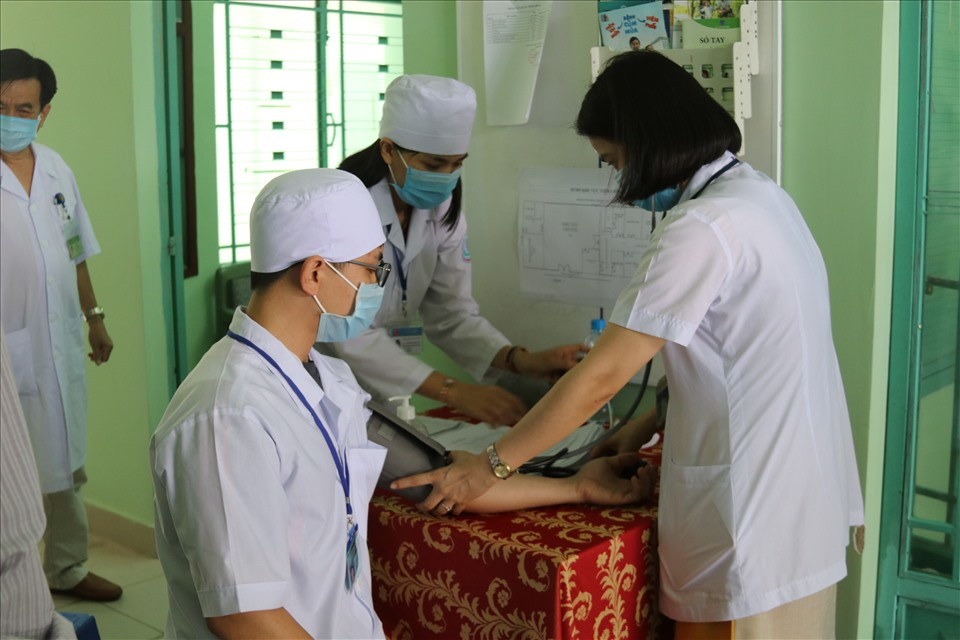 Photo: Vnexpress
Vaccine recipients had their health checked before being inoculated.
Photo: Vnexpress
Nguyen Trong Hien, one of the young doctors treating the country's first Covid-19 patient was among the two first vaccine recipients.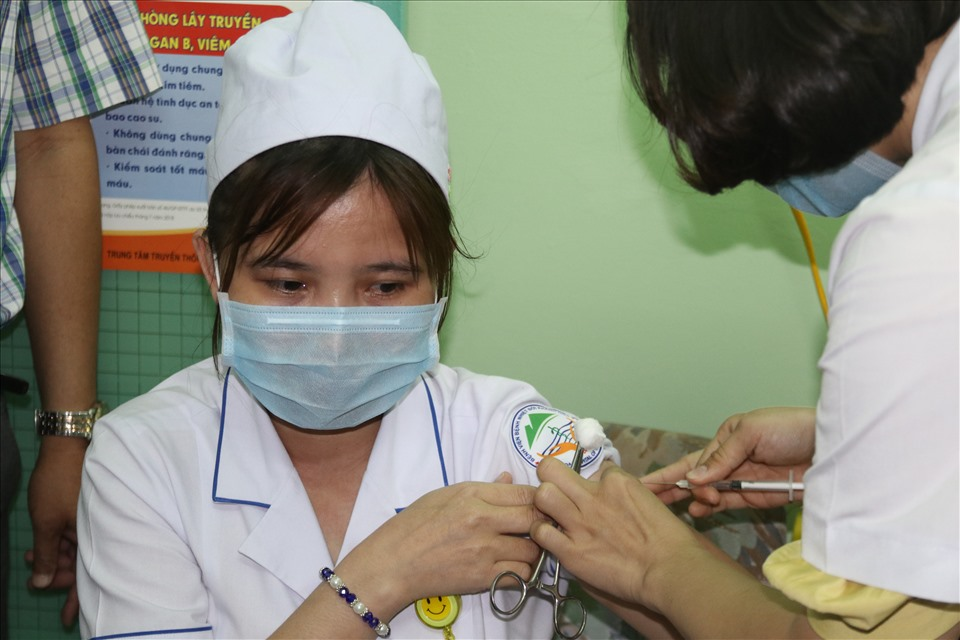 Photo: Vnexpress
Nurse Nguyen Thi Huong, at the Department of Infectious Diseases at Khanh Hoa Hospital for Tropical Diseases who directly cared for 12 Covid-19 patients had to be quarantined from August to December 25, 2020. "Knowing that I am among the first people receiving vaccine, I am so surprised and proud. Apart from protective gear, vaccine helps my colleagues and I feel more secure", Huong was quoted by Lao Dong newspaper as saying.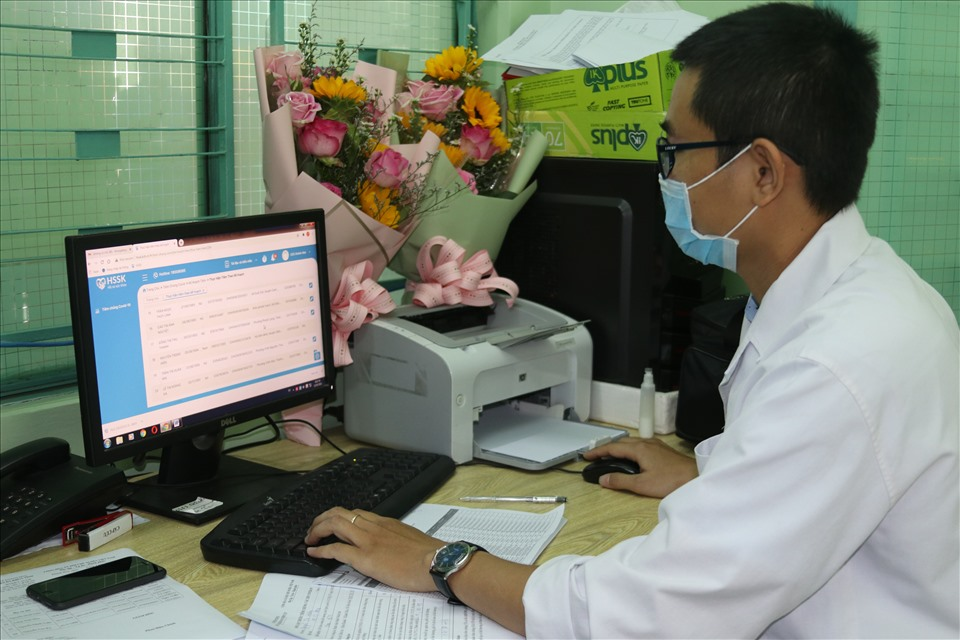 Photo: Vnexpress
Following injection, all medical workers have their health monitored. They will be given the second shot three months later.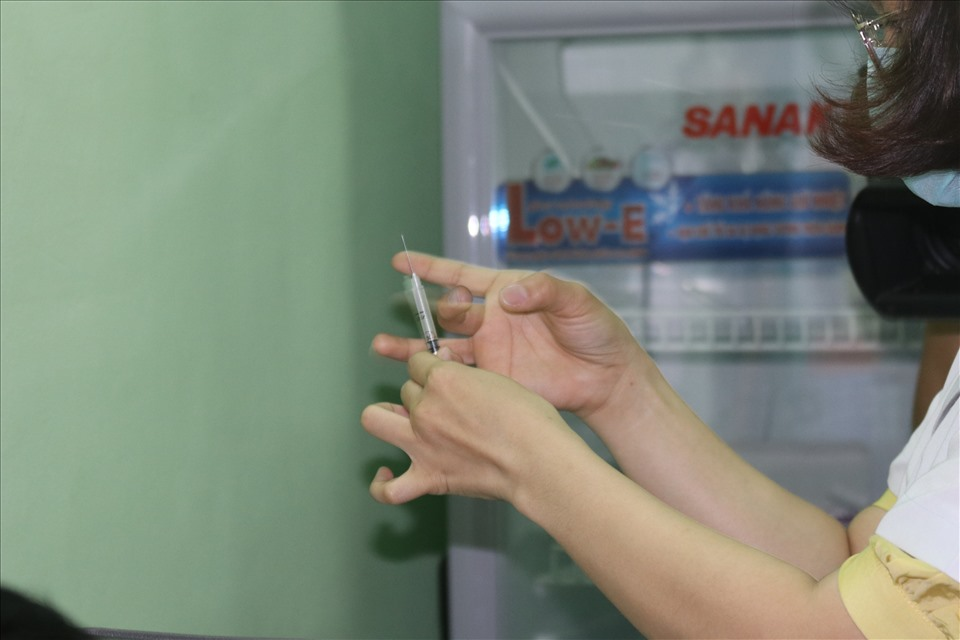 Photo: Vnexpress
Doctor Huynh Van Dong, Director of Khanh Hoa Center for Disease Control said that each vaccine shot costs more than 5 USD. The province will continue deploying vaccination for prioritized groups. The province needs about 2 million vaccine doses for 900000 people.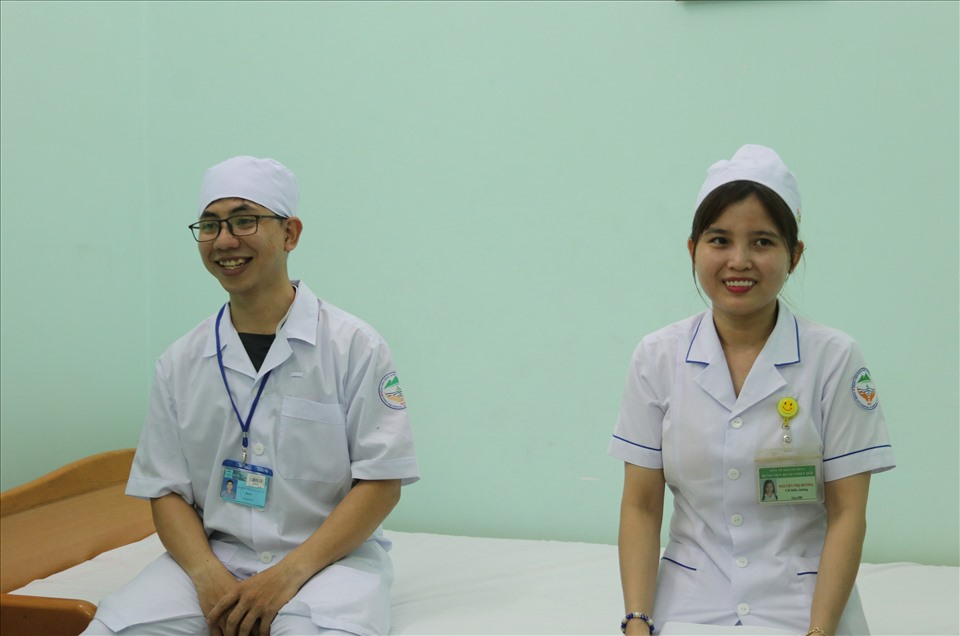 Photo: Vnexpress
After 30 minutes of being vaccinated, two first vaccine recipients were in stable health conditions.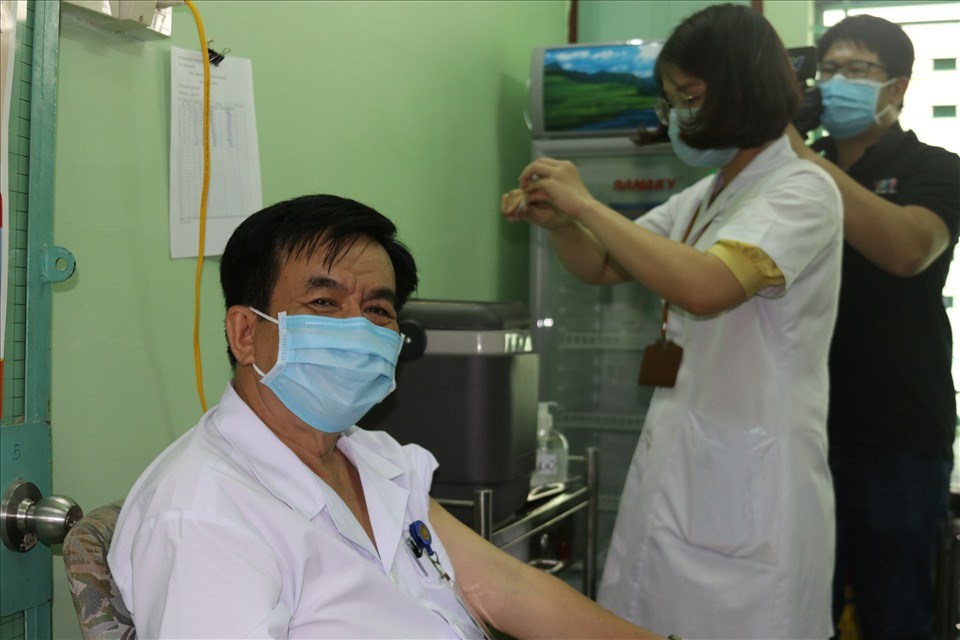 Photo: Vnexpress
Dr. Nguyen Dong, Director of Khanh Hoa Hospital for Tropical Diseases was inoculated vaccine.
Since the Covid-19 pandemic broke out in Vietnam, Khanh Hoa has reported 83 cases including two community transmissions and the remaining imported cases.
Vietnam has ordered 30 million Covid-19 vaccine doses by AstraZeneca, of which around 117,600 doses had arrived last month. The country would also receive an additional 4.1 million AstraZeneca doses via global vaccine access mechanism Covax by April, and another 25.9 million doses between August and November, Vnexpress reported.
Vietnam is also negotiating with other vaccine manufacturers in the U.S., Russia and some other countries to ensure it could obtain a total 150 million doses this year to cover 70 percent of its population.
Vietnam has logged 2,535 cases of COVID-19, of which 1,590 are locally-transmitted cases, including 897 infections recorded since the latest outbreak hit Hai Duong province on January 27.
As many as 44,540 people who came in close contact with COVID-19 patients or arrived from pandemic-hit areas are under quarantine nationwide, including 497 at hospitals, 15,065 at other quarantine sites, and 28,978 at home.
Among the patients under treatment, 70 have tested negative for the SARS-CoV-2 once, 44 twice, and 100 thrice.
The Treatment Sub-committee under the National Steering Committee for COVID-19 Prevention and Control said that 2,048 patients have been declared clear of the coronavirus so far.
Under the national expanded program on immunization, as many as 1,585 people across the nation got COVID-19 shots as of March 11. The vaccination campaign started on March 8.
In a bid to live safely with the pandemic, people should strictly follow the Ministry of Health's 5K message: khau trang (facemask), khu khuan (disinfection), khoang cach (distance), khong tu tap (no gathering) and khai bao y te (health declaration).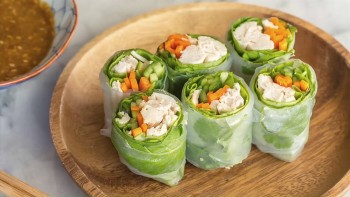 Travel
Rolls are a easy-to-make dish that is loved by many Vietnamese diners as well as Korean stars.