First mountainous district of Vietnam committed to participate in Plastic Smart Cities
A Luoi (Thua Thien-Hue province) - the first mountainous district of Vietnam committed to participate in Plastic Smart Cities Program of the World Wide Fund for Nature (WWF).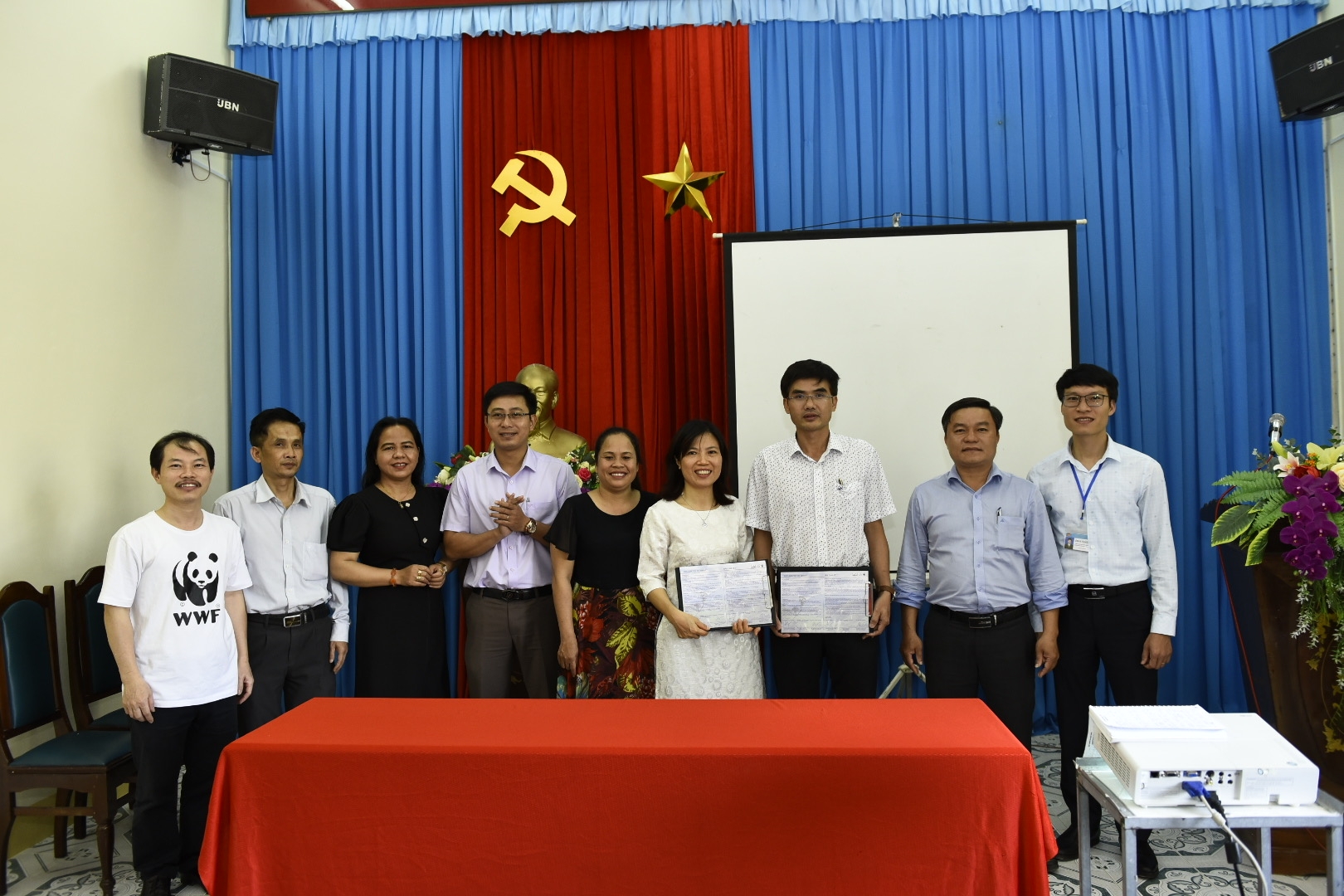 At the signing ceremony. Photo: Nguyen Ngoc Toan/WWF-Vietnam
A Luoi has become the first mountainous district of Vietnam committed to participate in Plastic Smart Cities Program of WWF.
The People's Committee of A Luoi district, Vietnam Administration of Seas and Islands (VASI) and WWF-Vietnam recently signed a Declaration of Intent to Participate in Plastic Smart Cities Program. This event officially makes A Luoi district the first mountainous district of Vietnam to participate in WWF's global program, committed to solving the problem of plastic waste pollution towards the goal of no plastic waste in nature by 2030.
Through the "Mitigating marine plastic debris in Vietnam" project, VASI and WWF-Vietnam pledge to accompany and support A Luoi district with technical and financial resources to implement activities and achieve the goals set out in the Action Plan that A Luoi district is committed to building in the coming time.
Plastic Smart Cities is a WWF initiative bringing together cities and tourism destinations to commit to fight plastic pollution.
WWF is calling on Asian cities to sign-up and to start sharing best practices through www.plasticsmartcities.org. This is the beginning of a long-term campaign to reduce plastic globally through sharing innovative, tried and tested solutions for those on the front line in the fight against plastic pollution.
WWF was one of the first International non-government organizations working in Vietnam. In 1985, WWF began working on a national conservation strategy and since then has worked closely with the Vietnamese Government on a diverse range of environment issues and implemented field activities across the country.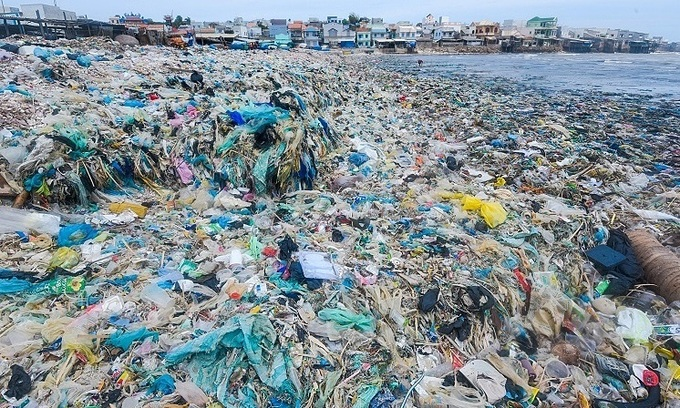 Plastic waste along the coast of Tuy Phong District, Binh Thuan Province in central Vietnam in 2018. Photo by Nguyen Viet Hung.
According to the United Nations Environment Programme (UNEP), around the world, one million plastic drinking bottles are purchased every minute, while five trillion single-use plastic bags are used worldwide annually. In total, half of all plastic produced is designed to be used only once and then thrown away.
Vietnam has been listed as one of the top five plastic polluters in the world. The discharges about 22 million tons of solid trash annually, including 10 percent plastic waste and the figure is on the rise.
Right from 2018, in response to the UN initiative "Addressing plastic and nylon pollution", the Government of Vietnam has actively participated in and proactively proposed global and regional cooperation mechanisms on plastic waste reduction in many forums and international cooperation mechanisms such as the G7 Summit 2018 in Canada, the World Economic Forum on ASEAN 2018 in Vietnam and the World Economic Forum Annual Meeting 2019 in Davos, heard the ceremony.
In addition, Vietnam has taken the lead in implementing many strong action programmes to tackle plastic waste pollution, which have been actively responded to by all strata of people in the society, according to Nhan dan (People) newspaper.
In particular, the National Assembly of Vietnam recently adopted the revised Law on Environmental Protection with additional regulations on minimising, reusing, recycling and disposing plastic waste; restricting the use of single-use plastics and undegradable nylon bags; and encouraging the production of environmentally friendly products to replace traditional plastic products.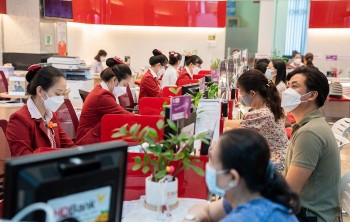 Economy
Vietnam Business & Weather Briefing (August 12): Air passengers reach a record number in July, seafood exports expected to reach 3 billion USD in Q3