Good Neighbors organizes training classes on environment protection for children in Hoa Binh
On March 8 and 10, the Korean non-governmental organization Good Neighbors in Vietnam (GNI) organized training on environment protection (topic: Waste and recycling) for students at Thai Binh Primary & Secondary school and Xam Khoe Primary & Secondary in Mai Chau district, Hoa Binh province.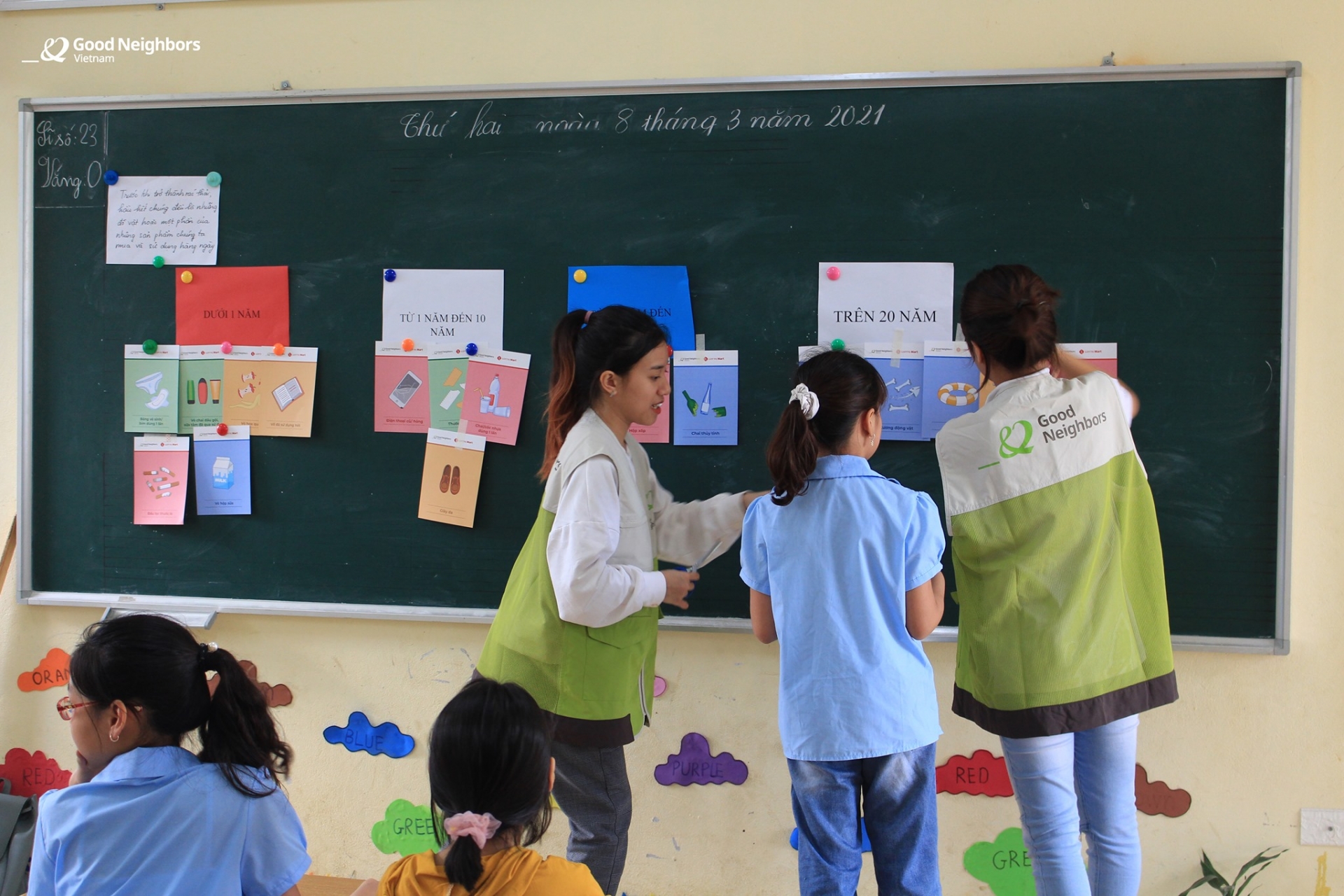 Good Neighbors organizes training classes on environment protection for children in Mai Chau district of Hoa Binh Province. Photo: GNI Vietnam
This activity is part of the "Green Light Project" sponsored by KIA Group.
In recent years, environmental pollution has become worse in Vietnam, especially in major cities. Air quality and garbage issues have greatly been affecting people's lives and health, particularly children's. Considering that situation, GNI organization has built an Environmental Education program to raise children's awareness of environmental protection, thereby attracting children's attention to caring for and improvement of the environment; At the same time, it helps children spread environmental protection messages to friends, family and communities where they live.
The curriculum is designed in a child-centered approach. Classes are organized in group activities, games, tours, small projects... attracting the participation and excitement of children.
The education program on environmental protection will be implemented by GNI in many schools in Hanoi and Hoa Binh province in the coming time with the desire to spread the habit of "green living" positively to many children.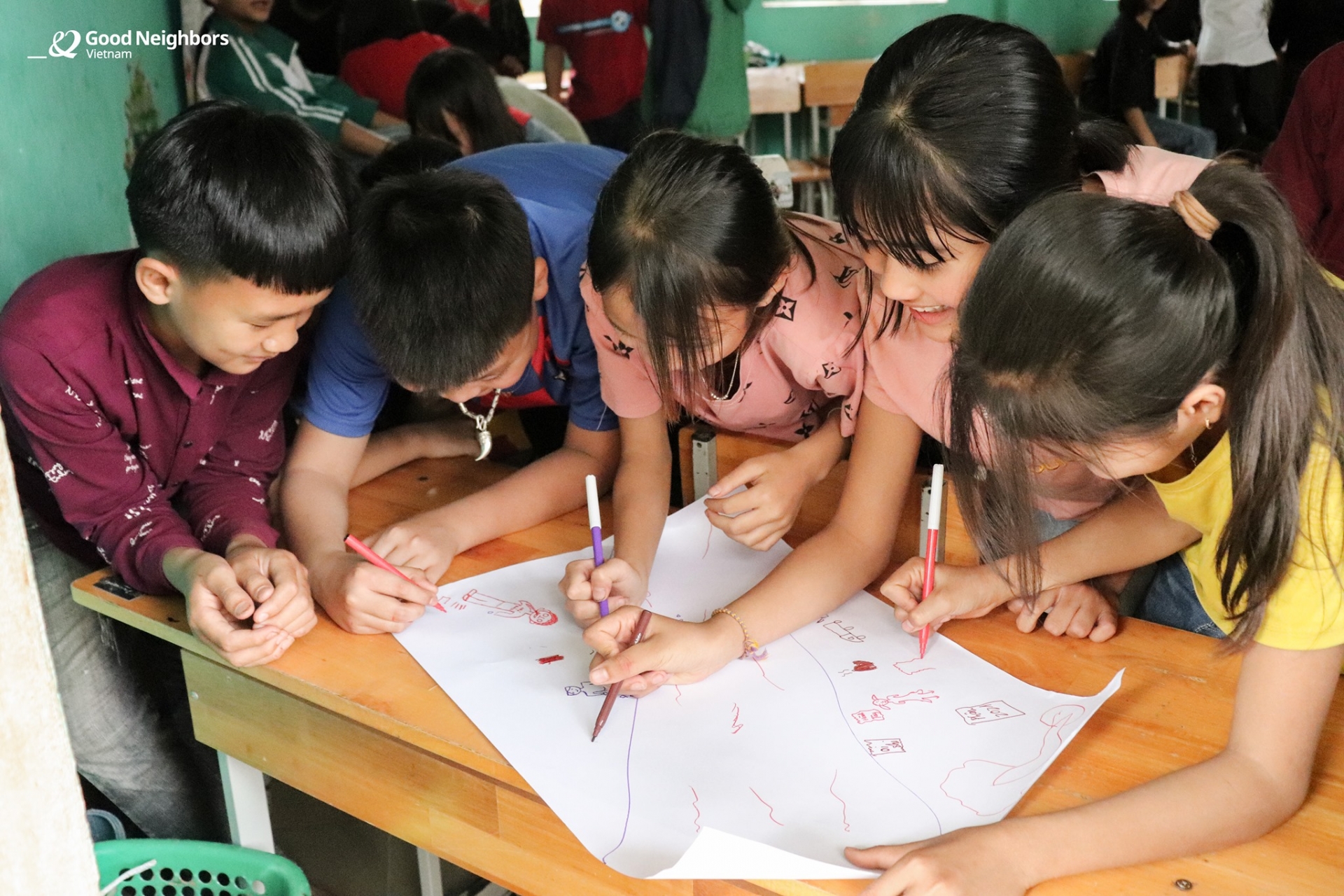 Education was also conducted to improve environmental awareness. Photo: GNI Vietnam
GLP, which started in 2012, is a global social contribution program of Kia Motors that helps African and Asian residents become independent from one-off support.
The People's Committee of Mai Chau and GNI in November 2019 signed a Memorandum of Understanding on cooperating to implement the KIA "Green Light Project" in Vietnam.
The project is being implemented from September 2019 to December 2021 at a total investment of USD 379,774.
The project focuses on four main contents, which are upgrading the waste treatment facility in Xam Khoe, building a playground for children using recycled materials, launching an environmental protection awareness campaign, and setting up and running a group to develop recycling as a livelihood.
Since July of last year, Good Neighbors and Kia Motors began to build a GLP waste disposal center in Mai Chau, 140 km from the capital Hanoi.
Three additional portable garbage collection vehicles were deployed, and a plastic recycling system, drying station, and sorting system were installed to create a sustainable garbage disposal structure. Through this, the garbage collection area will be expanded from 6 to 12 regions, and the amount of garbage collection and disposal per day has increased by more than double.
Education was also conducted to improve environmental awareness so that local residents and children can live in a hygienic environment. It has also launched a project to increase the income of local residents by producing products that recycled waste./.