First Overseas Vietnamese Return from Ukraine
The Vietnamese returning from Ukraine on the first flight to protect citizens from Romania to Hanoi were happy to be being in their homeland.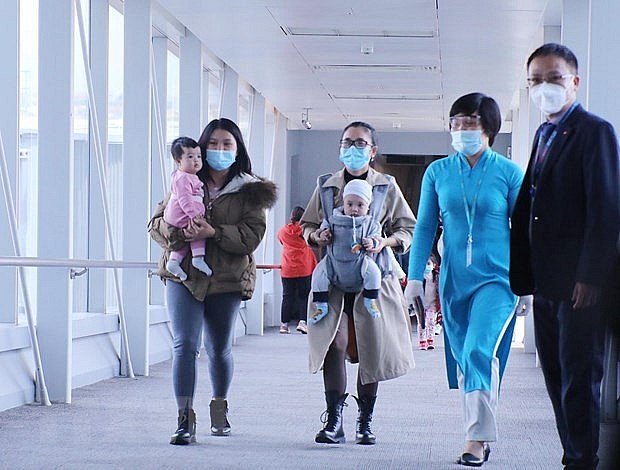 Overseas Vietnamese follow the instructions of Vietnam Airlines staff to the immigration clearance area at Noi Bai airport. Photo: VNA
"My feelings now as well as all those who returned on the first citizen protection flight from Romania to Hanoi are touched and grateful. To be in my homeland, I am grateful to the agencies, departments, branches, the Ministry of Foreign Affairs as well as the Vietnamese Embassy in Romania for creating favorable conditions to welcome the citizens back home. We are able to fly on the first citizen protection flight to return to Vietnam. I can't express my feelings other than gratitude."
Those are the emotional words of Vu Thi Van (from Nghe An) who returned to Vietnam alongside 287 overseas Vietnamese on flight VN88 of Vietnam Airlines. The flight departed from Bucharest, Romania, and landed safely at Noi Bai International Airport in Hanoi at noon on March 8.
This is the first flight of Vietnam to evacuate overseas Vietnamese from the war zone in Ukraine.
Evacuation journey
On February 24, at 5:10 am (local time), when everyone was asleep, there were bombs and guns in many parts of Ukraine. At that time, Vu Thi Van and the Vietnamese community living in Lang Sen apartment building in the port city of Odessa (Ukraine) were extremely confused.
Van said, before that, there was information about tension between Russia and Ukraine. However, they did not think it would lead to such a sudden, large-scale war. No one is prepared. When the war broke out, people were confused because they heard the sound of bombs exploding close to them.
"In the first three days, there were explosions, but there was no fighting. From the first day of the explosion, people evacuated to the basement. On the third day, when they didn't feel well, everyone decided to evacuate together from Odessa to Moldova by their own vehicle for a distance of 200km," said Van.
Although the distance to evacuate to Moldova was not far, it took Van's family 12 hours to travel, with a cold of -3 degrees Celsius. Most of the time was waiting to move through the border gate between Ukraine and Moldova.
Welcome back to Vietnam
Overcoming the arduous journey from Ukraine to Moldova, Van and more than 100 Vietnamese people temporarily stayed in this country for 3 days.
"The first three days in Moldova, everyone was very chaotic, didn't know whether to stay or leave. It was very cold. There were many young children in the evacuees. There were babies only 1-2 months old who have to go with adults on long distances," Van said.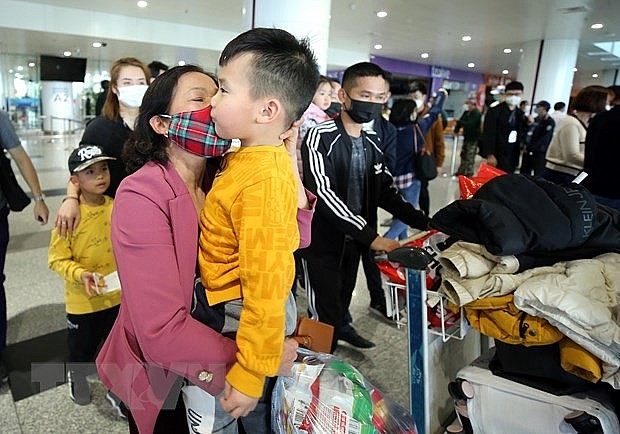 A woman feels happy as she picks up her grandson at the airport. Photo: VNA
People's confusion and worries were almost relieved when they continued to evacuate to Romania. Van said everyone was happy when receiving the enthusiastic and responsible support from the Embassy.
The Vietnamese Ambassador in Romania came to the place to encourage everyone. 120 citizens were transported on two buses from Moldova to Romania. After 3 days in Romania, more than 200 Vietnamese citizens were fortunate to return to their homeland on the first flight.
"During the time in Moldova and Romania, Vietnamese agencies, departments, branches and charities of the host country created favorable conditions for Vietnamese people. They enthusiastically helped from food and accommodation. With the attention of the Ministry of Foreign Affairs, the authorities, as well as the Vietnamese Embassy in Romania, people feel warm and honored to fly the first flight from Romania back to Vietnam to reunite with family and homeland," Van said.
Talking about her future plans when returning to Vietnam, Van said that not only herself and her family but also almost all Vietnamese people who have been evacuated from Ukraine have no plans yet. The war happened so suddenly and people were not prepared.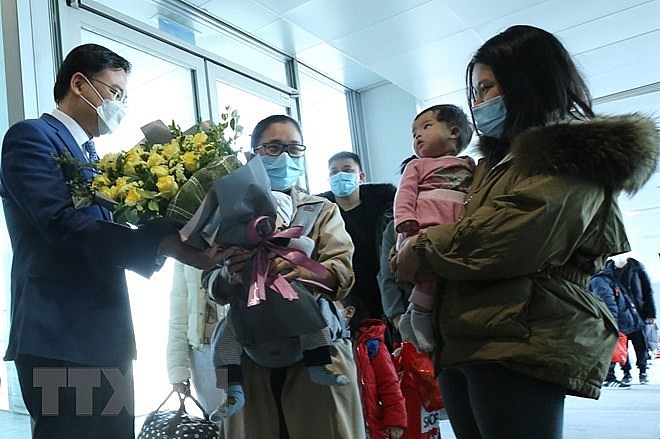 Photo: VNA
"A few months ago, when there was tension, people also thought about going back to Vietnam or staying to continue doing business. However, when the war broke out, no one was prepared. When we return to our homeland, we will first go back to visit our family, meet people and rest for a short time before," Van said.
Nguyen Kim Cuong (60, from Hung Yen) said he lived in Ukraine for 34 years, selling watches. To escape the conflict, he and the overseas Vietnamese left behind all their houses, shops and properties acquired after many years of hard work to repatriate.
"Now that I'm back home, I only can apply for a job in my hometown and try my best. I hope the situation stabilizes, and will plan to return," Cuong said.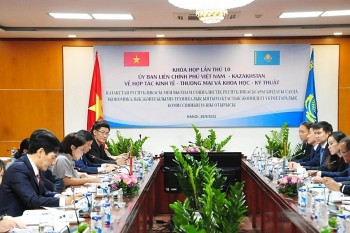 Friendship
The 10th session of the Vietnam-Kazakhstan Intergovernmental Committee on economic-trade and scientific-technical cooperation was held in Hanoi on September 26.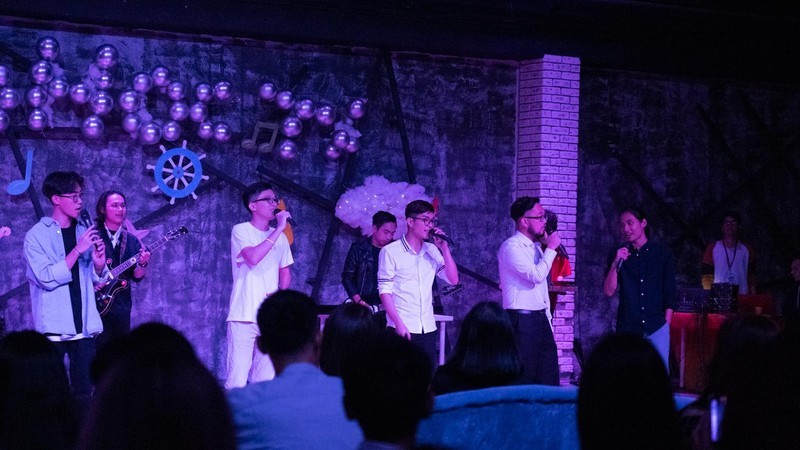 Overseas Vietnamese
In Moscow, Russia, a group of Vietnamese students named "Vietnam-Russia, Arms in Arms" organized the music night, entitled "The Journey of Youth," on September 25, to promote culture and raise funds for charity. The program attracts hundreds of Vietnamese and Russian students.
September 28, 2022 | 06:09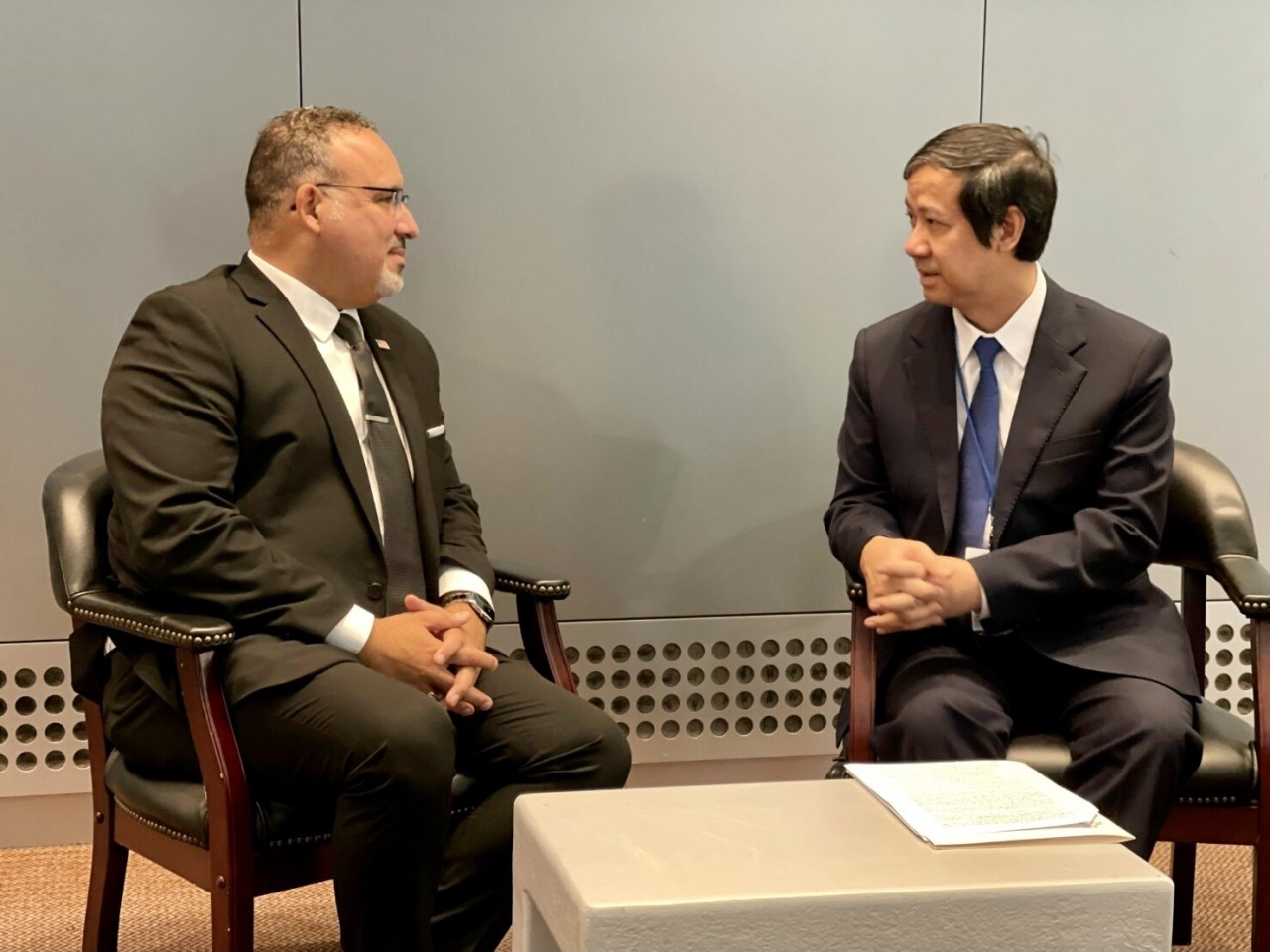 Overseas Vietnamese
Vietnam hopes the US will help the country develop general education and creating a firm foundation for the training of high quality human resources in the country.
September 26, 2022 | 12:01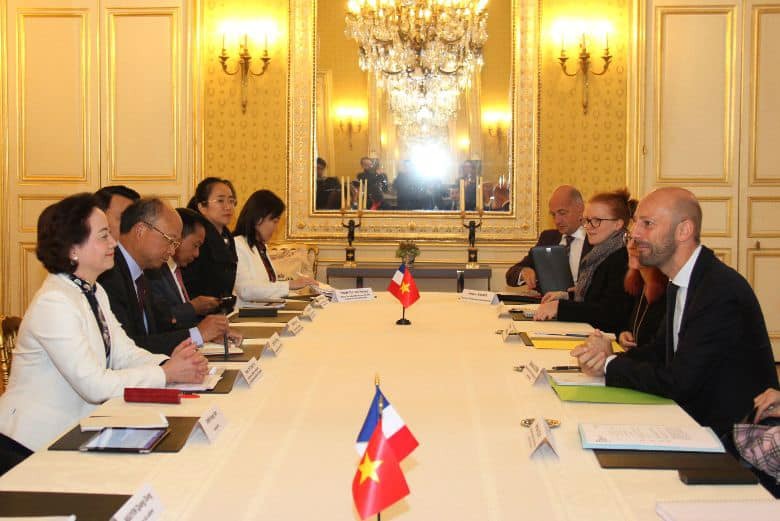 Overseas Vietnamese
Within the framework of the Vietnam-France cooperation agreement on civil service and administrative modernisation for the period 2022-2025, from September 23 to 27, the Minister of Home Affairs led a delegation visited and worked in France.
September 24, 2022 | 16:21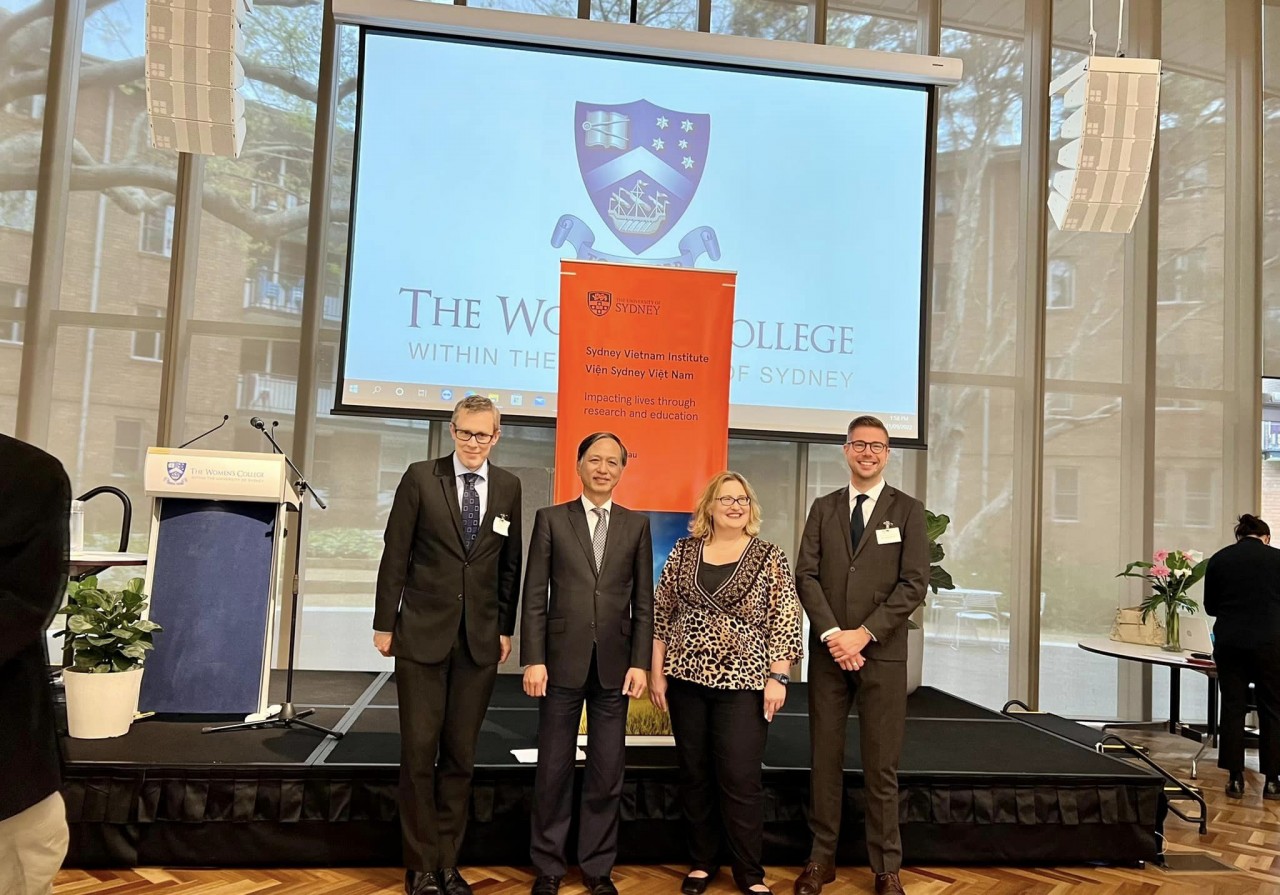 Overseas Vietnamese
The Sydney Vietnam Institute aims to enrich the collaboration between Sydney and Vietnam through pursuing excellence in research and education.
September 22, 2022 | 16:12