U.S. Supreme Court rules federal civil rights law protects LGBTQ workers
The U.S. Supreme Court ruled Monday that it is illegal for an employer to fire someone because of their sexual orientation or gender identity, delivering a major victory in the fight for civil rights for LGBTQ people, reported CBS News.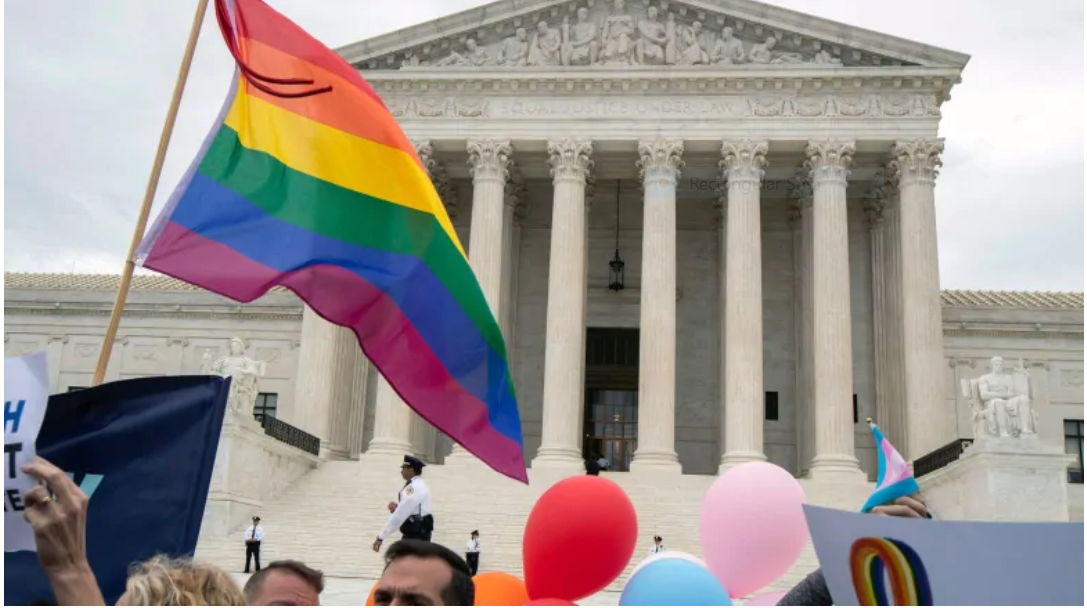 LGBT supporters wave their flag in front of the U.S. Supreme Court on Oct. 8, 2019, in Washington, when the court heard arguments on LGBT rights cases. Photo: The Associated Press
LGBT rights advocates from the U.S triumphed at the Supreme Court Monday June 15, winning a sweeping decision from the justices that protects gay, lesbian, and transgender employees from being disciplined, fired, or turned down for a job based on their sexual orientation. The landmark 6-3 ruling represented the biggest moment for LGBT rights in the U.S since the Supreme Court legalized same-sex marriage nationwide in 2015, commented ABC news.
In detail, the justices decided that gay and transgender people are protected under Title VII of the Civil Rights Act of 1964, which bars employers from discriminating against employees on the basis of sex as well as race, color, national origin, and religion.
Workplace bias against gay and transgender employees had remained legal in much of the country, with 28 US states lacking comprehensive measures against employment discrimination. Politico said that LGBT activists were thought to face an uphill battle at the high court because Congress has spent more than four decades considering, but failing to pass, measures intended to expand the coverage of the 1964 law by explicitly adding sexual orientation to the list of protected traits.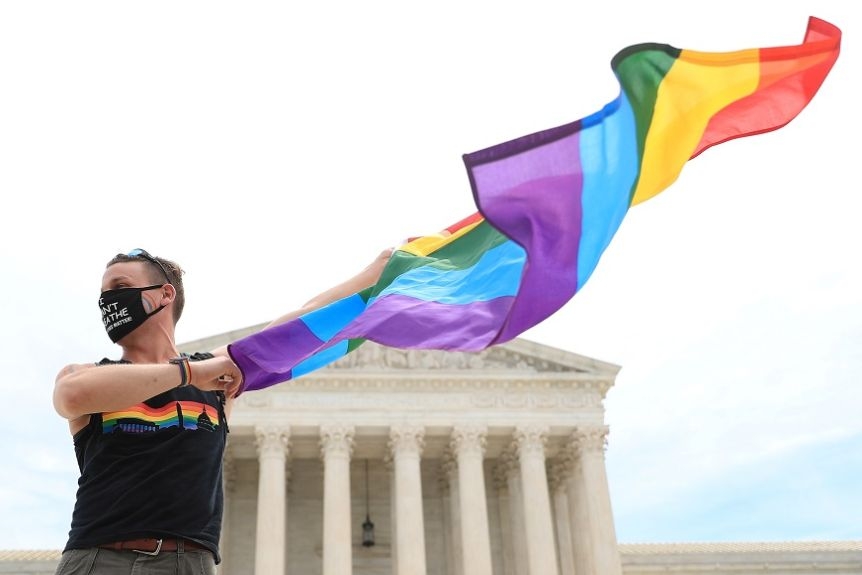 The justices decided that gay and transgender people are protected under laws preventing workplace discrimination. Photo: Reuters
"The Supreme Court's historic decision affirms what shouldn't have even been a debate: LGBTQ Americans should be able to work without fear of losing jobs because of who they are," said Sarah Kate Ellis, president of gay rights group GLAAD, cited ABC News.
Speaking at the White House, Trump_called the decision "very powerful" and acknowledged it was surprising to some. "They've ruled and we live with the decision," Trump said to CNN. "We live with the decision of the Supreme Court".
According to NBC News, former Vice President Joe Biden, the presumptive Democratic presidential nominee, said the ruling was "a momentous step forward for our country," adding that the court had "confirmed the simple but profoundly American idea that every human being should be treated with respect and dignity, that everyone should be able to live openly, proudly, as their true selves without fear."
The LGBTQ community is made of up of approximately 1 million workers who identify as transgender and 7.1 million lesbian, gay and bisexual workers, according to UCLA's Williams Institute.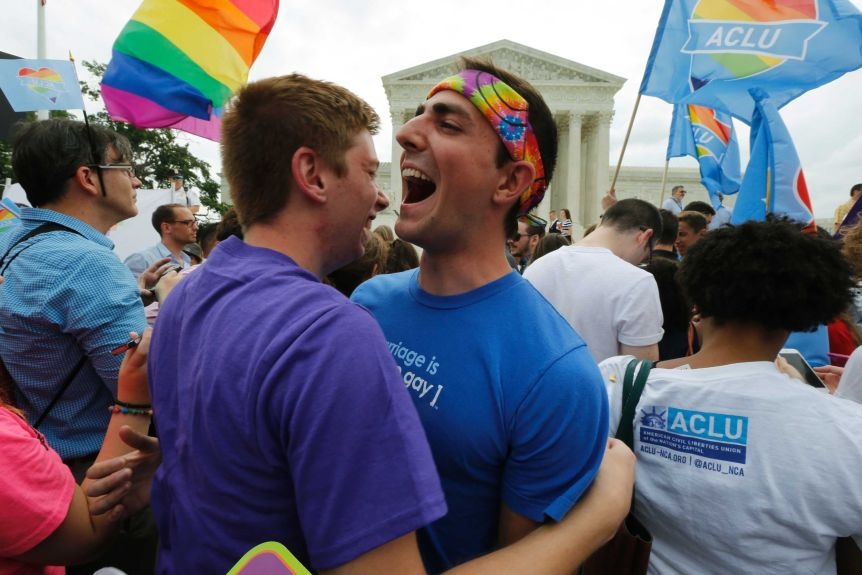 The decision has been hailed as the most significant moment in the fight for LGBT rights since same-sex marriage was legalised in 2015. Photo: Reuters
Which states do and don't have protections that would cover LGBTQ discriminatory firings?
The differences largely fall along the political divide between blue and red states. Those states that didn't provide statutory protection included Texas and many states in the South and Midwest.
States on the West Coast and Northeast, including California and New York, already had state laws providing such protection.
Two states don't fit neatly into either category, according to Freedom For All Americans: Wisconsin and Utah.
In Wisconsin, state law protects people from discrimination on the basis of sexual orientation in employment, housing and public accommodations. But it lacks explicit protections from discrimination on the basis of gender identity.
In Utah, the law protects people from discrimination on the basis of sexual orientation and gender identity in employment and housing, but there are no public accommodations statues.
(Source: USA Today)
People participate in the annual New York LGBT Pride March in New York, New York in 2017. Photo: EPA/ALBA VIGARAY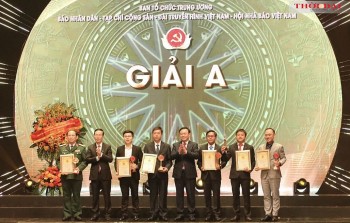 Viet's Home
The 7th National Press Prize on Party Building (named Golden Hammer and Sickle) - 2022 has been bountiful with thousands of entries on a variety of topics, rich in genres, closely following hot topics, outstanding events, key tasks of the political system and the country. Content relating to party building process was clarified and further exploited compared to previous years.