First Vietnam hospital awarded Diamond Status for stroke treatment
Ho Chi Minh City-based People's Hospital 115 has become Vietnam's first health facility to achieve Diamond Status certification for its stroke treatment, as issued by the World Stroke Organisation (WSO).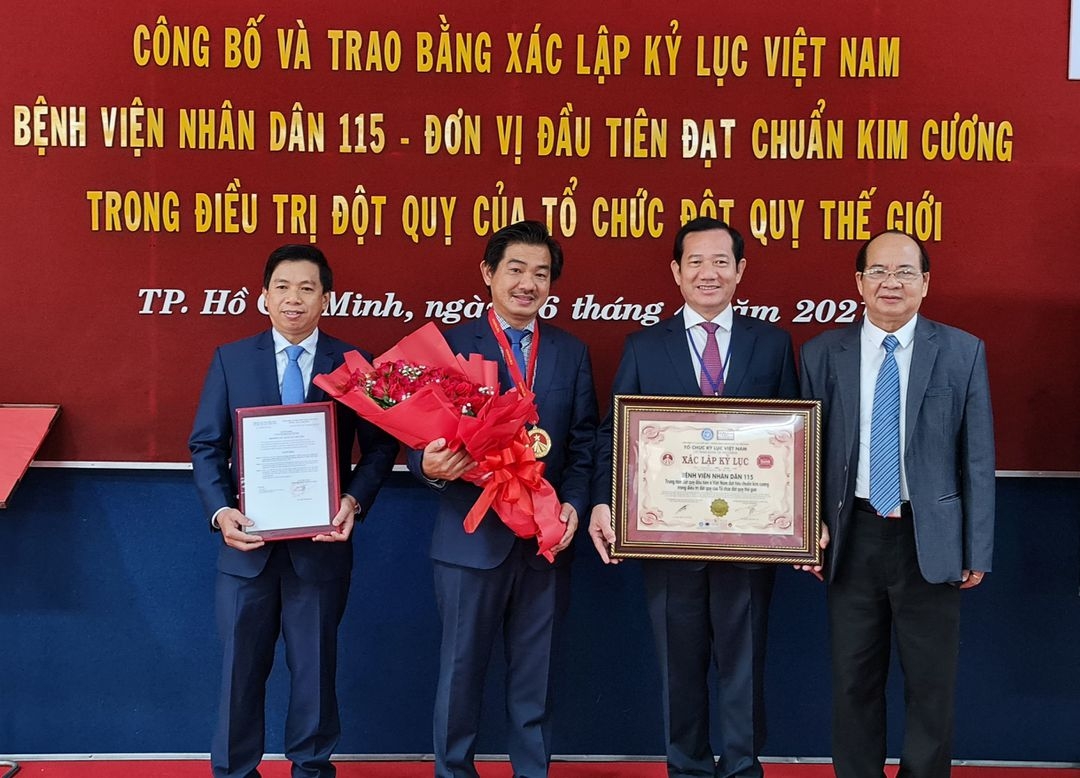 People's Hospital 115 receives WSO's Diamond Status certification for its stroke treatment. Photo: Thanh Niên
According to Nguyen Huy Thang, chairman of the Ho Chi Minh City Stroke Association and head of the cerebrovascular diseases department at the People's Hospital 115, in order to achieve Diamond Status, the hospital has successfully met a range of strict criteria. One of the criteria is that 75% of patients have been treated with recanalization therapy within an hour of admission.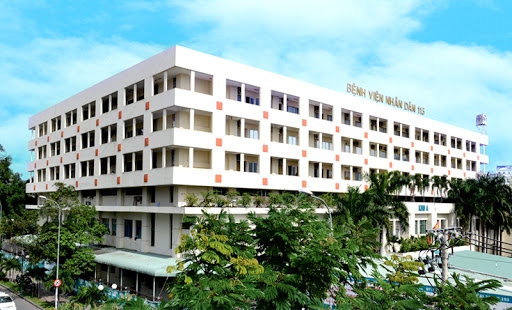 People's Hospital 115. Photo: Bệnh Viện 115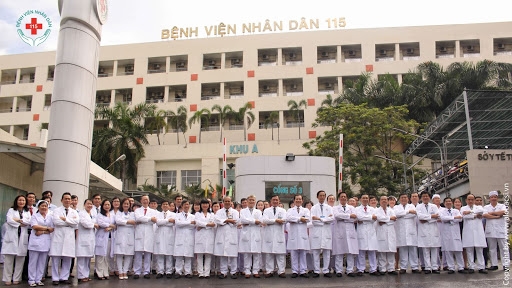 Doctors and nurses in the hospital. Photo: Bệnh Viện 115
Thang said the Cerebrovascular Ward of the hospital has treated approximately 13,000 stroke patients. More importantly, the hospital has also been able to reduce the average length of stay for patients, going from 5.88 days in 2016 to 4.03 days in 2020. This reduction in treatment time for stroke patients has proved the hospital's effective treatment procedures.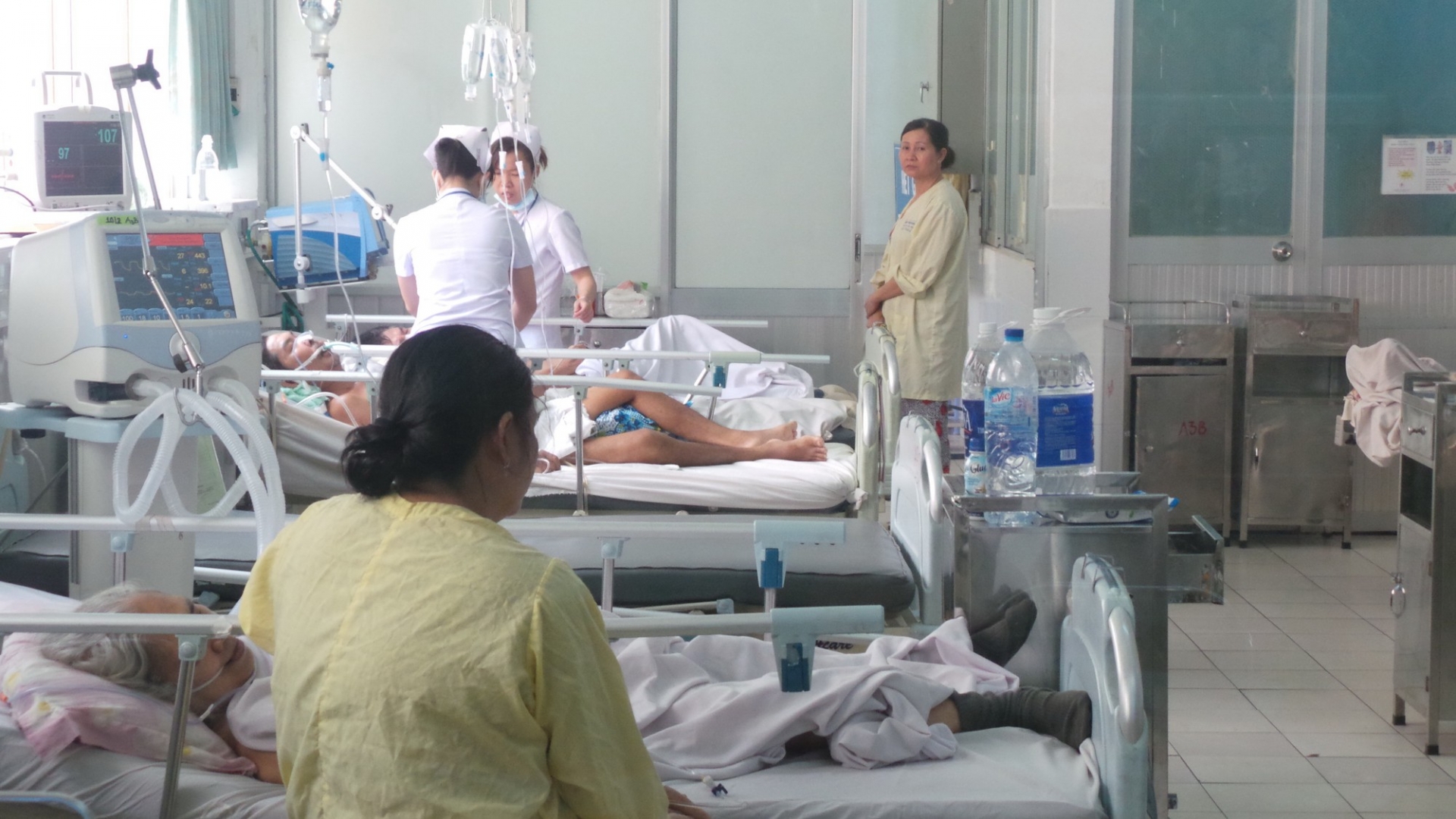 Photo: Báo Người Lao Động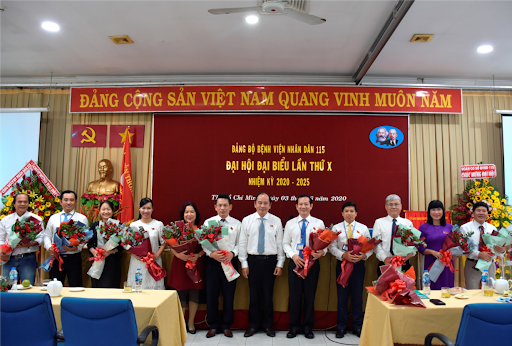 People's Hospital 115 is making efforts to become a modern general hospital on par with international ones. Photo: Medinet
The WSO award is given to stroke centers worldwide that adopt strict requirements in terms of training, equipment, and the treatment of acute strokes, among other issues, reported by VOV.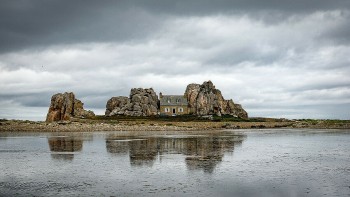 Travel
In a quiet little village of Plougrescant, France, tourists can visit this quirky and extraodrinary Castel Meur, also known as "The House Between The Rocks", which has become an attraction for many years.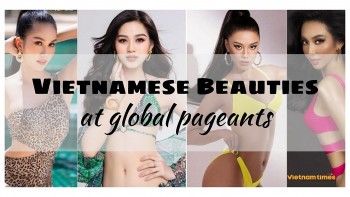 Handbook
Do Thi Ha, Pham Ngoc Phuong Anh, Nguyen Thuc Thuy Tien and Nguyen Huynh Kim Duyen set to vie for global beauty pageants.
World
In the outskirt of Poland, there is a pretty rural village that is called "The painted village" for its amazing and unique tradition of painting their homes inside and out with colorful floral patterns, making this place the most photogenic spot.