Vietnamese mentally disabled addict turns central hospital room into night club, drug den
Nguyen Xuan Quy, 38, a mentally disabled addict in Hanoi was detained for soundproofing and equipping his patient room in the central hospital with loudspeakers and strobe lights, pushing drugs in secret.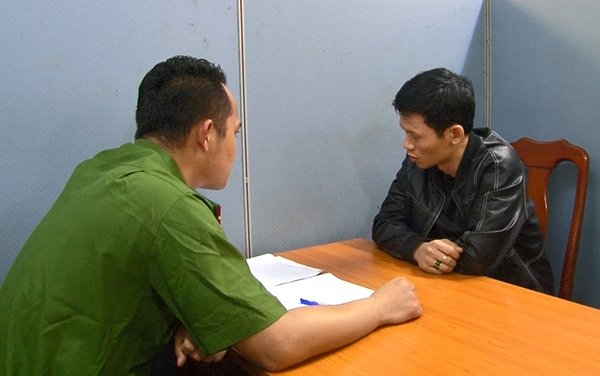 Nguyen Xuan Quy at the police station (Photo: CAND)
As reported by VNE, Quy and four others are being investigated for allegedly storing, buying and using drugs, Hanoi police said Wednesday.
Quy has received treatment at the National Mental Hospital since November 2018.
During his term at the hospital, Quy has escaped numerous times. In January, he was arrested by police in Hai Ba Trung District, but released back to the hospital due to his condition.
Quy has formed close relationships with certain hospital staff, who afforded him privileges regarding accommodation and travel, among others. Using this to his advantage, Quy soundproofed his room, equipping it with loudspeakers and strobe lights for recreational purposes.
As well as Quy and his friends, some hospital staff were also offered drugs in the room.
According to Vietnamnet, to avoid being detected, Quy hired Nguyen Trung Nguyen and Nguyen Cong Thuong to disguise themselves as delivery drivers and stand at the hospital gate as lookouts. They also delivered drugs to customers.
On March 20, Hanoi police raided several hospital rooms, including Quy's, seizing around 6.1 kilograms of ketamine, meth and MDMA. They also found bongs, DJ tables, laptops and hundreds of plastic bags.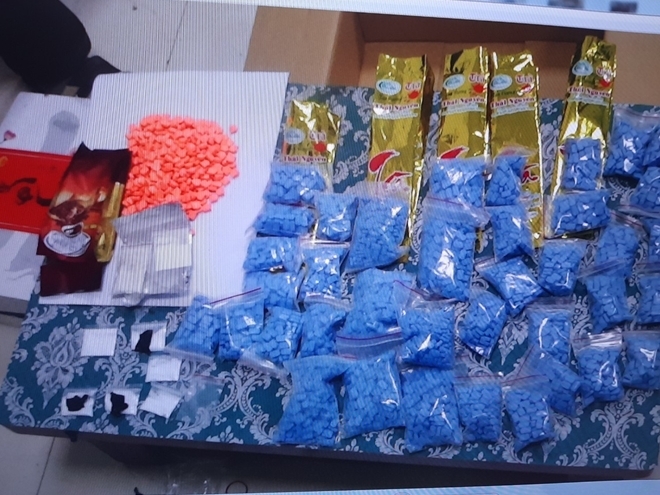 (Photo: CAND)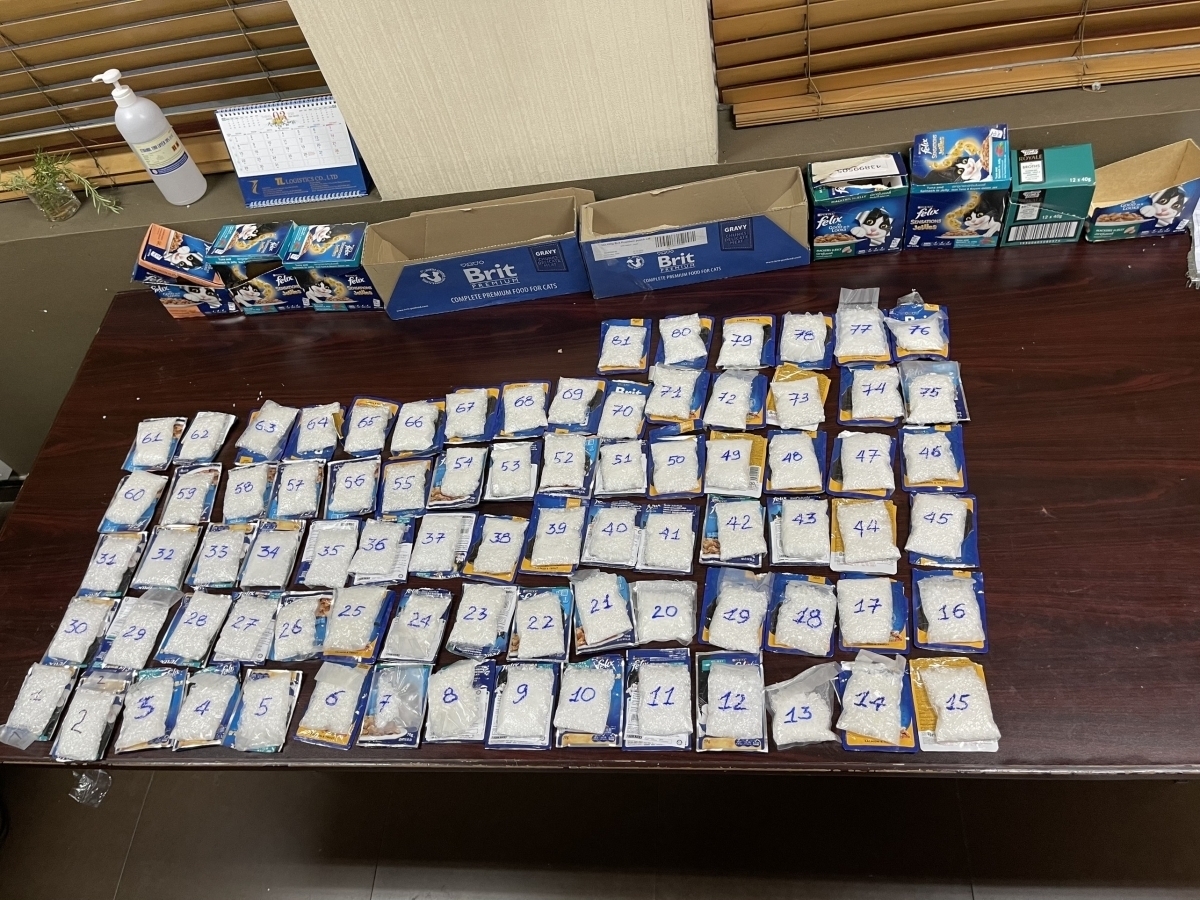 The drugs haul is valued at approximately VND4 billion (Photo: Vietnamnet)
Hospital's leaders face work suspension
Given the serious extent of the case, the Ministry of Health decided to impose work suspension on Dr. Vuong Van Tinh, director of the National Mental Hospital for the investigation procedure.
Two medical staff at the hospital are also under suspension for involving in the case. They are Dr. Do Thi Luu, head of the Department of Rehabilitation and Traditional Medicine; nurse Ta Thi Them, head of Nursing Department of Rehabilitation and Traditional Medicine.
Tinh, however, insisted that he didn't know a thing about the secret drug den at the hospital. "I didn't know anything. Had I known about this all, it would have never happened", he said.
Meanwhile, Dr. Do Thi Luu even complemented Quy as "obedient and cute". She said music therapy was part of the treatment for mental patients at National Mental Hospital. Patients are allowed to sing, dance comfortably so that they would follow doctors' orders.
"Quy has taken advantage of this to trick us, thus us couldn't find out there was something unusual and even illegal was understandable", Luu told Lao Dong.
The investigation is ongoing.
Nguyen Truong Son, Deputy Minister of Health, on Tuesday said the incident was "unacceptable" and those involved would be strictly punished.
In related news, the Ministry of Health has requested the National Psychiatric Hospital No1 to work with law enforcement regarding the incident.
The ministry also asked the hospital to strengthen security and order at the hospital. The management of patients during treatment at the hospital should be reviewed, it said.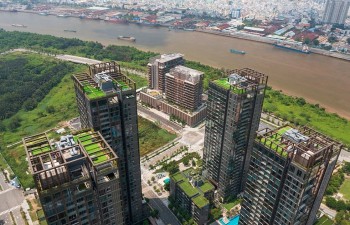 Economy
Vietnam Business & Weather Briefing (August 11): Vietnam to increase coal imports in 2025-2035 period, ten tonnes of Vietnamese longan exported to Australia.