First Vietnamese Child Model to Perform at Paris Fashion Week
10 year old Bui Hoang Ha An was invited to be a child model for a collection during the world's largest fashion week in Paris.
Bui Hoang Ha An, a 10-year-old girl from Vietnam, received an invitation to show her collection at the Paris fashion week from February 23 to February 28, 2023.
She has collaborated with eight talented designers in Vietnam. Not only that, An had to use more than forty kilograms of luggage during the biggest fashion week in the world. When she didn't have to practice, Ha An and her team went to iconic locations in Paris and did fashion shoots.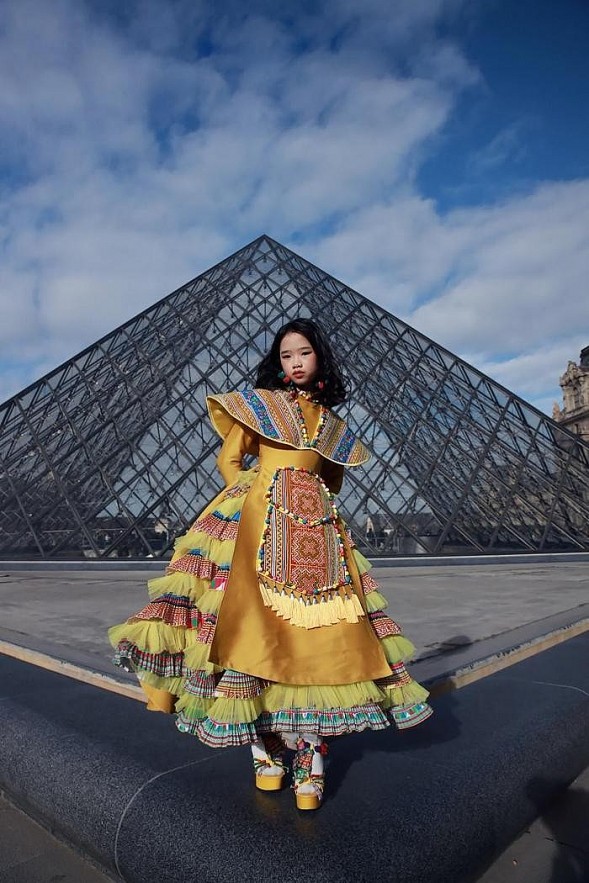 Ha An took a photo at the Louvre in an ethnic-like costume of designer Thach Linh. Photo: Saostar.vn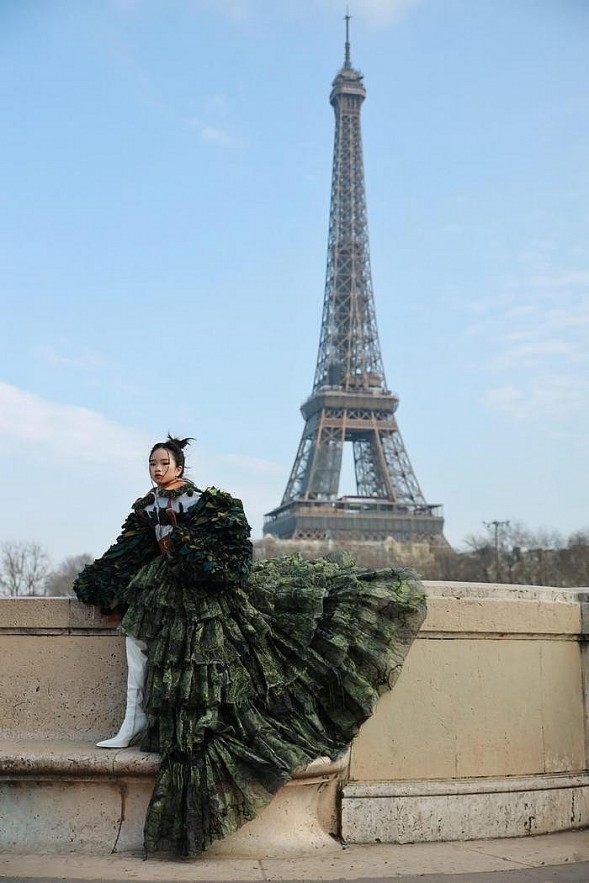 Ha An took a photo at the Eiffel Tower in the design of the young designer Mi Han. Saostar.vn
Under the wintry chill of Paris, Ha An's team chose designs with many layers and materials to keep her warm so that she could take pictures outdoors. Her professional style has received many compliments.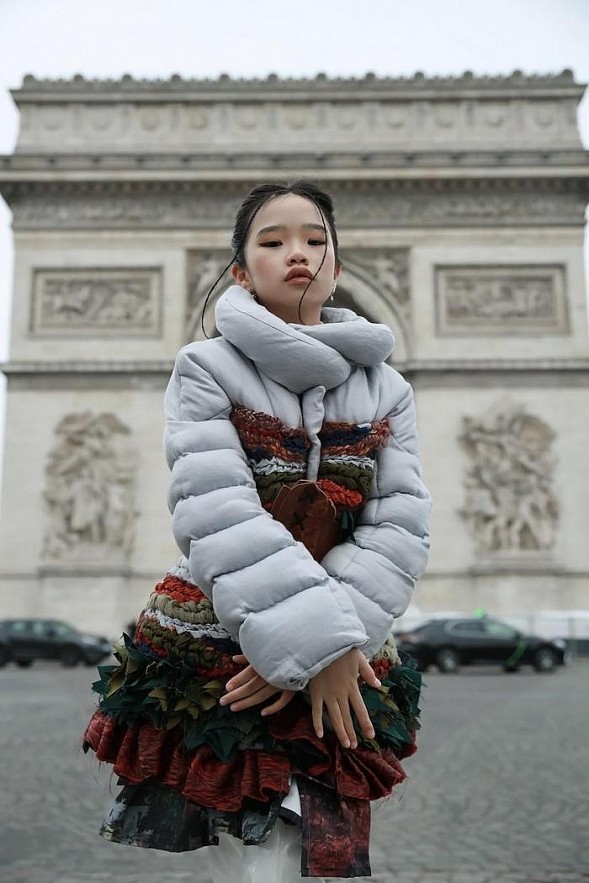 Ha An took pictures at the iconic Paris Arc de Triomphe. Saostar.vn
This is the first time a Vietnamese child model has been invited to attend fashion week in Paris. The girl shared that she was very surprised when she received an invitation through casting online. When she arrived in Paris, she was extremely impressed by the architecture and beauty of this city.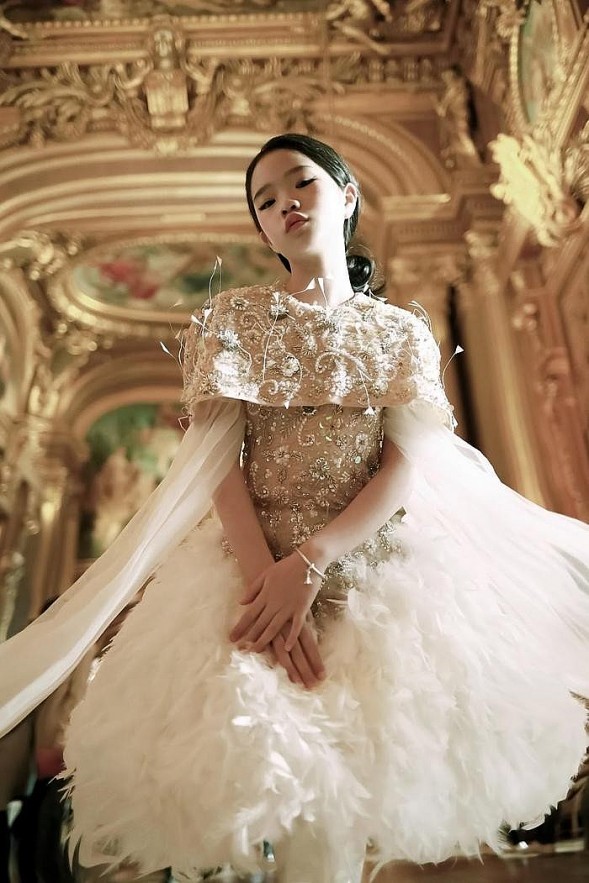 Ha An took a photo in the Paris Opera in a design by designer Thanh Hang. Saostar.vn
At Paris fashion week, Ha An had the opportunity to work and make friends with many young models from different countries. She has received high praise from the show's production crew thanks to her cute face and good language skills.
Saostar.vn
Currently, Ha An is being managed and trained by the international child model management and training school, the copyright holder of Casting child models in Vietnam for Paris fashion week, Milan fashion week, and Seoul fashion week.
"Ha An has an impressive face, is eager to learn, and is always serious. We are very confident to bring her to Paris Fashion Week this time and it will definitely be a new development for children's fashion in Vietnam." Nguyen Dang Khoi Nguyen, director of the school shared.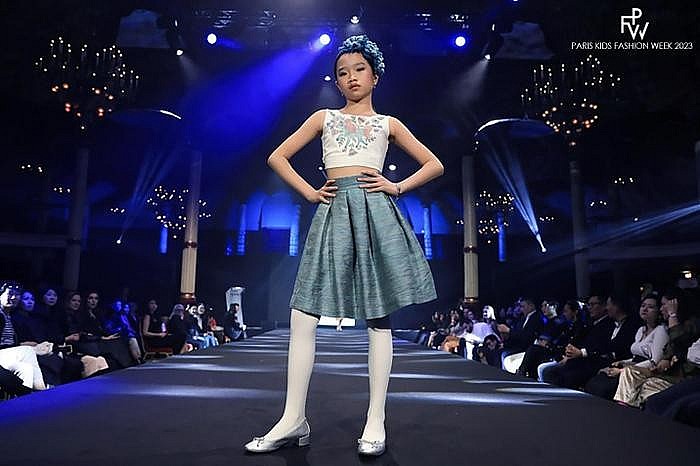 Saostar.vn