SupermodelMe 2021: Two Vietnamese Models to Compete Among 12 Contestants
Quynh Anh and Wiwi Nguyen, two supermodels represent Vietnam has joined SupermodelMe this year, among 12 official contestants for the 2021 season.
SupermodelMe is a multi-platform reality series in which a number aspiring models of Asian heritage compete for a chance to launch their career in the fashion industry.
Created by Karen Seah and produced by Refinery Media, SupermodelMe has run for three seasons and received nominations for "Best Cross-Platform Content" at the Asian Television Awards 2012 and "Best Non-Fiction" at the International Digital Emmy Awards in 2013.
The series was hosted by Singaporean model Charmaine Harn in its first two seasons. VJ and international Supermodel Lisa Selesner assumed the role of host from the third season onwards. The brand new season is presented by Cindy Bishop, a Thai model and the former host of Asia's Next Top Model.
SupermodelMe 2021 poster
Supermodelme is an English language multi-platform, reality-based entertainment programme available across television, the internet and on mobile.. Along with weekly television episodes, viewers can follow online webisodes that feature behind-the-scenes footage, extended footage and deleted scenes. Mobile content ranges from introductory biographies of the models to weekly "Confessional" videos. Supermodelme's cross-platform efforts earned it a nomination and "Highly Commended" position for "Best Cross-Platform Content" at the Asian Television Awards 2012, coming in behind CNN-IBN's "The Citizen Journalist Show".
In 2010, Supermodelme became the first television showout of Asia to ink a deal with popular location-based application Foursquare.The collaboration saw the integration of brands such as DKNY Jeans, with followers of the branded Supermodelme game rewarded with discounts for every virtual 'Check-In'. In 2011, Refinery Media entered into a partnership with Google's YouTube to distribute Supermodelme content on its site. Refinery Media also pioneered the use of "Hyperspot technology" with its integration into the show's website Supermodelme.tv.[5] The use of "Hyperspot technology" on Supermodelme.tv allowed viewers to attain immediate information and access to whatever brands, products etc. they saw on screen while watching content on the website.
Two Vietnamese models among 12 contestants to compete at SupermodelMe 2021
The organizers of the SupermodelMe contest have announced 12 official contestants for the 2021 season, including two from Vietnam.
They are Quynh Anh, the runner-up of The Face Vietnam 2018, and Wiwi Nguyen, a freelance model from the southern province of Ben Tre.
This is good news for Vietnam to have two representatives at a regional model competition.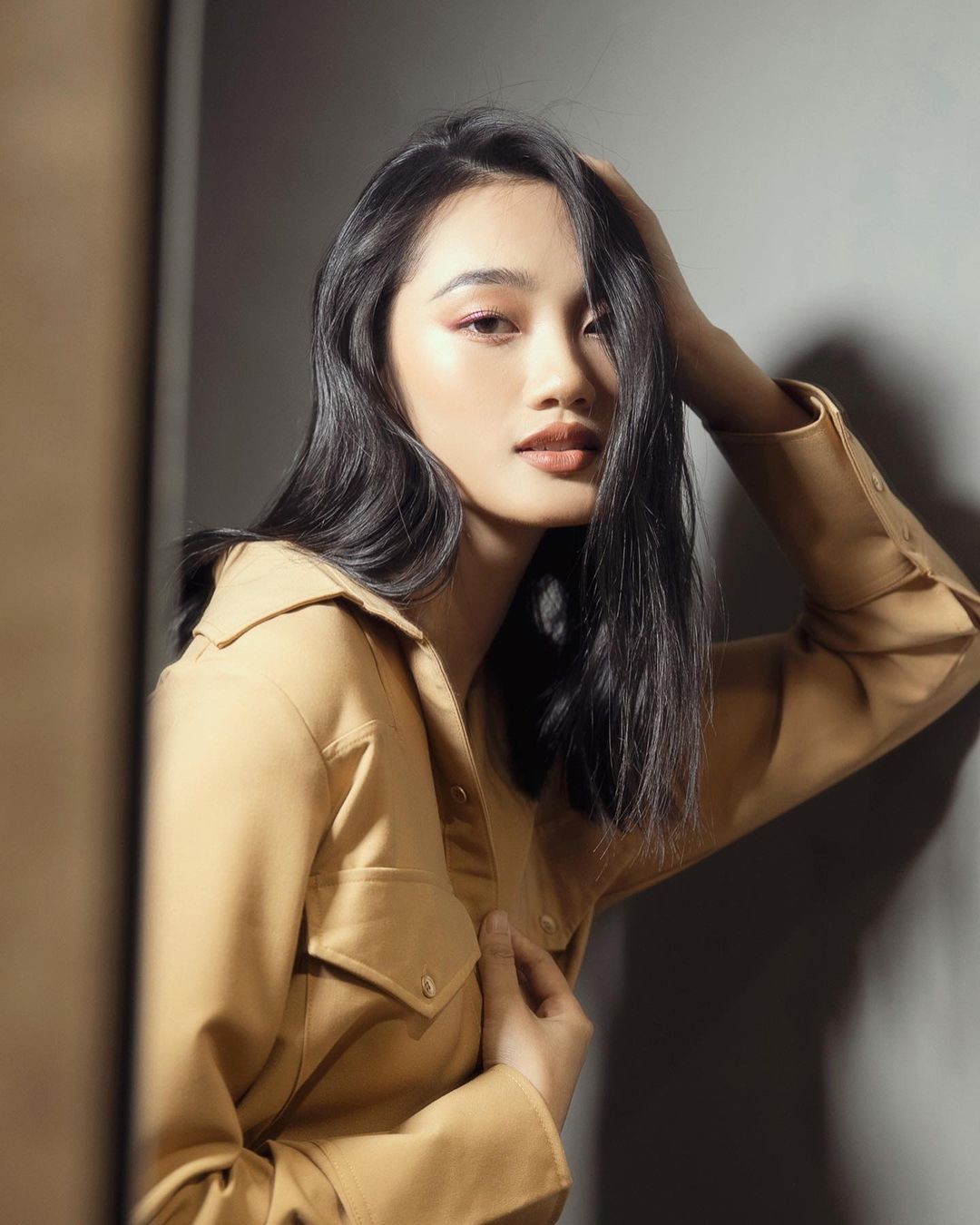 Quynh Anh Model. Photo: Instagram
Many compliments have been given to Quynh Anh, the runner-up of The Face Vietnam 2018, a Vietnamese modeling-themed reality television series, based on the US television series of the same name. Quynh Anh is praised for her typical Asian face and her experience as a model.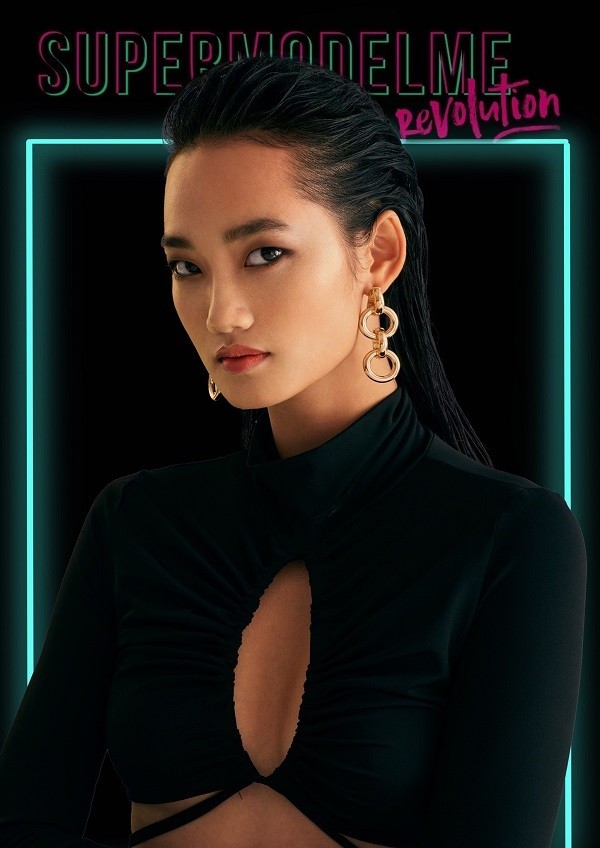 SupermodelMe 2021
"I have been in Singapore since May to record for this competition, but I haven't disclosed any information since then to keep the program's confidentiality. Representing Vietnam to attend an Asian-class competition for the first time, I was also worried but I told myself to just fight with all my might so that I wouldn't have any regrets. I hope that everyone will always support me," Quynh Anh said.
Quynh Anh said that she had never seen this contest before, but when the opportunity came, she quickly grasped it. After participating in the contest, the model born in 1999 signed a contract with a management company in Singapore.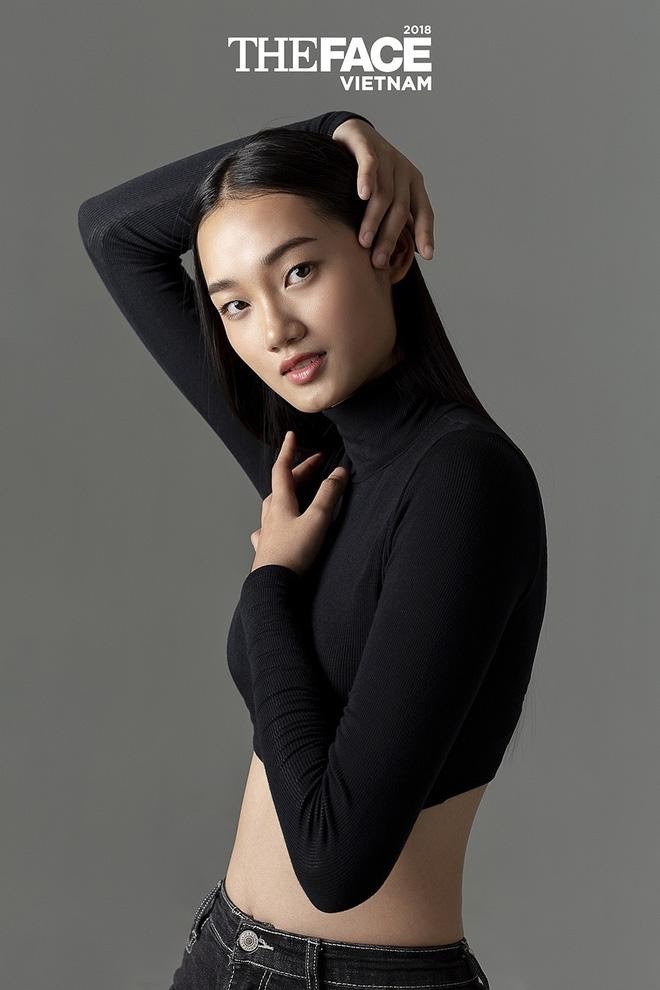 Photo: The Face
Wiwi Nguyen (Nguyen Le Huong Quynh, 24 years old) could create a surprise by her personality. She is currently a final year student majoring in Fashion Business.
Wiwi Nguyen said that her failures from local modeling competitions helped her become more mature and confidently participate in this Asian playground. "Passionate about modeling since childhood, I want to show everyone that a new generation of models needs to be different," the Ben Tre-born model said.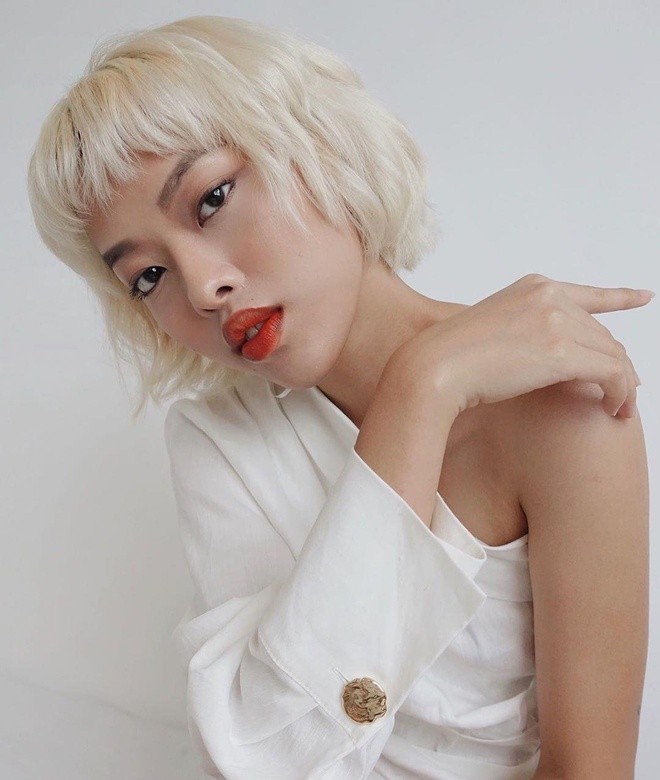 Photo: Instagram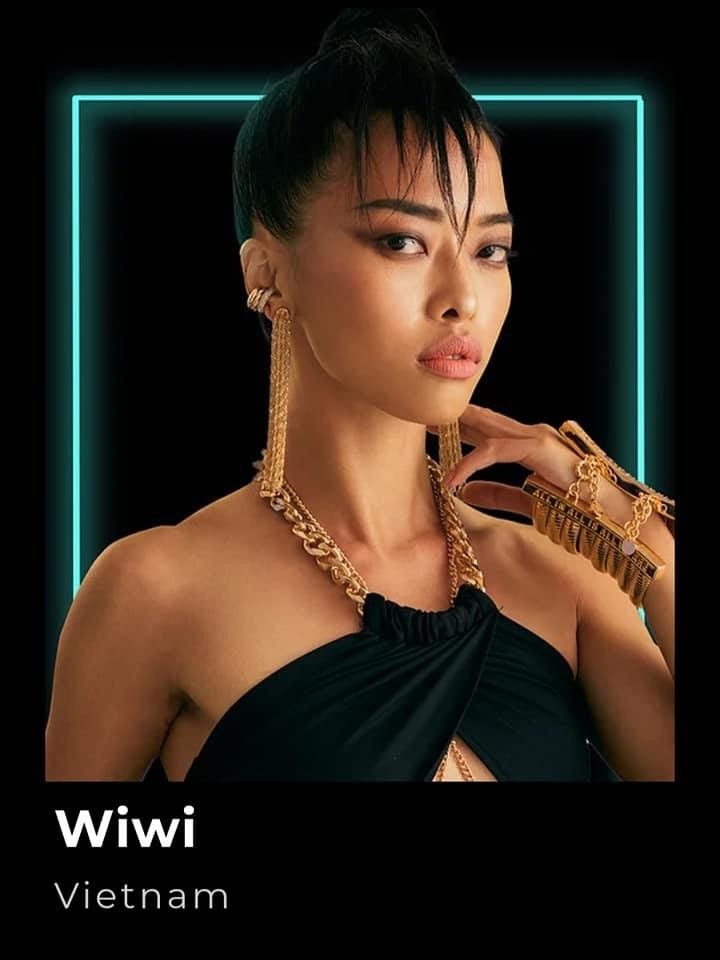 Photo: SupermodelMe 2021 poster
'SupermodelMe' returns with Catriona Gray, star-studded cast
Refinery Media, an award-winning production company renowned for producing compelling content for international networks, is bringing back its popular reality competition series, SupermodelMe.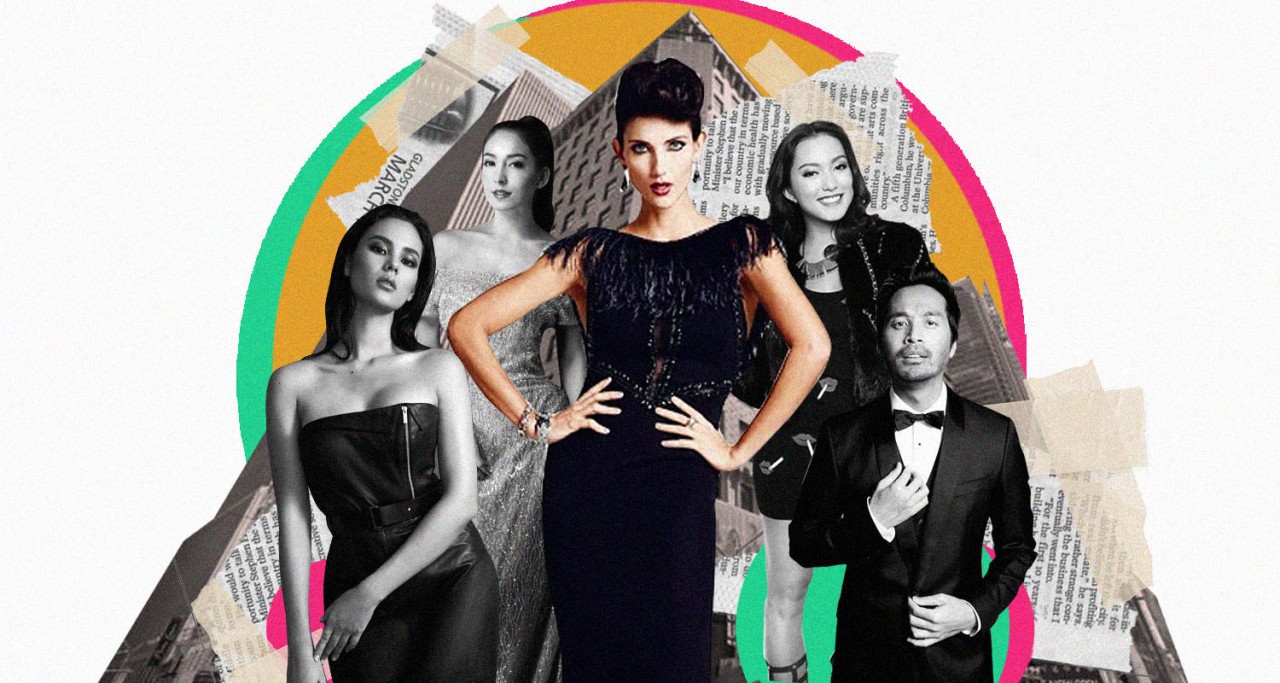 Photo: Rank Magazine
The latest season promises a fresh approach, new challenges, a star-studded cast, and builds off the success of its first five seasons. The original multi-platform show has received several international nominations and has been broadcasted in 13 territories globally.
Produced by Refinery Media, with presenting sponsor Subaru Asia and supported by Singapore Airlines Kris Shop, Season 6 was filmed in Singapore in June, with 12 aspiring models from eight markets across Asia (Singapore, China, Hong Kong, Indonesia, Malaysia, Philippines, Thailand, and Vietnam).
Themed around female empowerment, this season's titled SupermodelMe Revolution, aims to provide a fresh take on the modeling reality competition series: one that is modern, edgy, and exemplifies what it means to be a model and a female role model today.
SupermodelMe Revolution will also feature familiar and prominent faces in the fashion and modeling industry. Hosted by supermodel and actress Cindy Bishop, she is joined by an esteemed panel of resident judges' including photographer Yu Tsai, TV host Hanli Hoefer, Singaporean actress Ase Wang, and Miss Universe 2018 Catriona Gray. This season will also feature task masters Monika Sta. Maria - Filipino model and runner-up of Asia's Next Top Model (Cycle 3) and Dana Slosar - Thai model and winner of Asia's Next.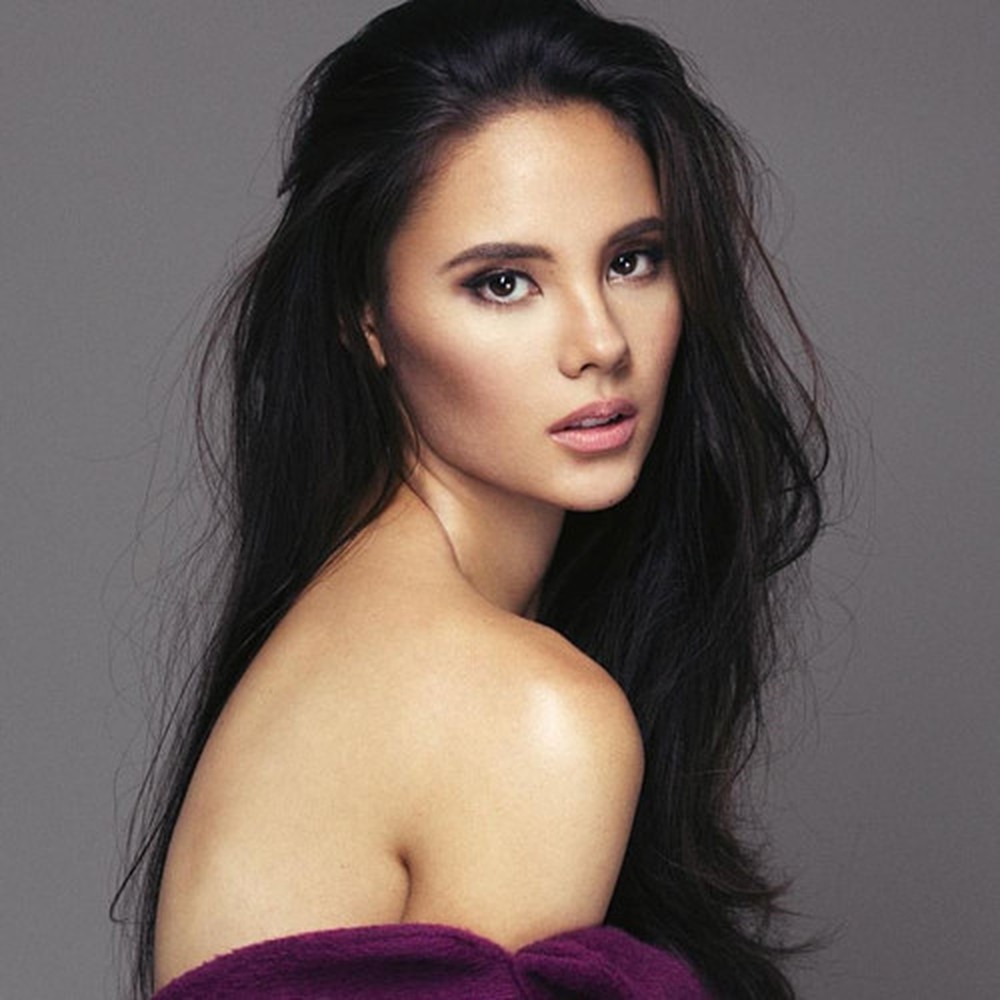 Miss Universe 2018 Catriona Gray joins 'SupermodelMe' as a resident judge. Photo: Getty Images
Originally produced and broadcasted online in 2009, SupermodelMe has transformed since its first foray into multi-platform programming, which featured weekly television episodes alongside online webisodes where viewers could also view behind-the-scenes footage and deleted scenes.
SupermodelMe's cross-platform and unique digital integration efforts received prestigious nominations including "Best Cross-Platform Content" at the Asian Television Awards 2012, "Best Non-Fiction" at the International Digital Emmy Awards in 2013, and "Best Editing" at the Apollo Awards in 2014.
12 contestants to compete in Supermodel 2021 are: Cassandra Laforteza, Claire Lee Bo Jio, Hannah Cheng-Bradshaw, Isabelle Zhang Tian Yi, Jennifer Fredin, Melanie Jane Fernandez, Nguyễn Quỳnh Anh, Nikki de Moura, Prisca Klose, Tiffany Jane, Wiwi Nguyễn, Zeline Prabowo.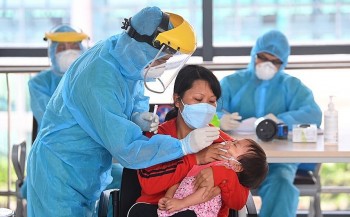 National
Nearly 72 million vaccine doses have been administered nationwide, with 20.7 million people getting their second shot.