First Vietnamese dairy firm licensed to export milk to the Eurasian Economic Union
The first Vietnamese dairy firm, Vietnam Dairy Products Joint Stock Company (Vinamilk) has been licensed to export milk to the Eurasian Economic Union (EAEU), opening the path for Vietnamese dairy products to enter new potential markets.
Established in 2015, the EAEU is a common market of 5 countries including Russia, Belarus, Armenia, Kazakhstan, and Kyrgyzstan. With a gross domestic product (GDP) of US $ 1,900 billion and a population of 183 million (in 2018), the EAEU is regarded as a region with potential economic growth.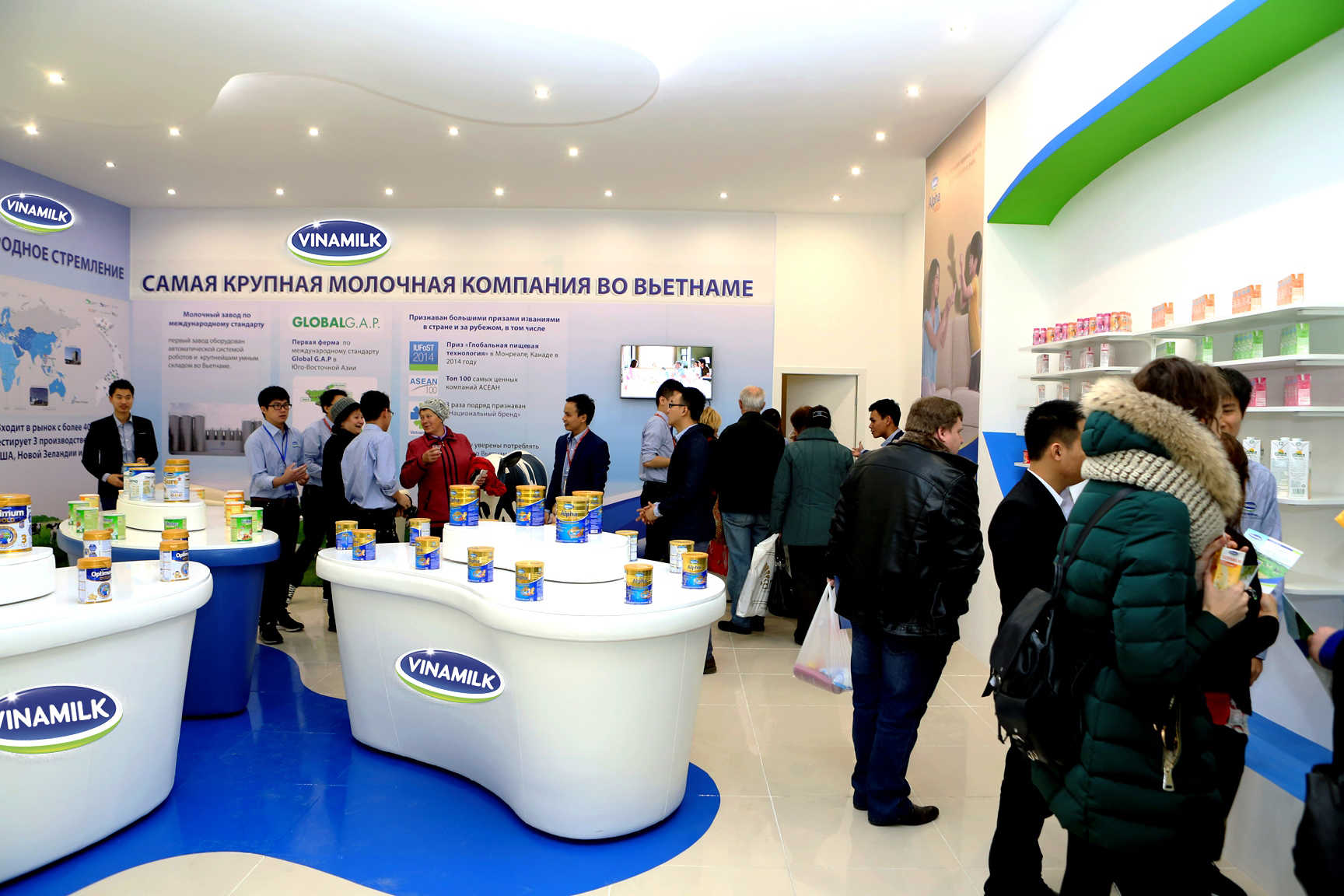 Since 2015, Vinamilk has carried out product advertising and trade promotion activities in Russia. (Photo: Nhan Dan)
Under the guidance of the Department of Animal Health, Ministry of Agriculture and Rural Development, thorough preparation, and great production potential including international- standard 13 modern factories and 12 high-tech dairy farms, Vinamilk passed the tests to meet the strict criteria of countries in the Eurasian Economic Union.
According to statistics, in 2018, Vietnam- EAEU import-export turnover reached the US $ 4.9 billion. In the first 9 months of 2019, this figure reached 3.7 billion USD, in which Russia occupies the largest proportion with more than 90%, according to Nhan Dan.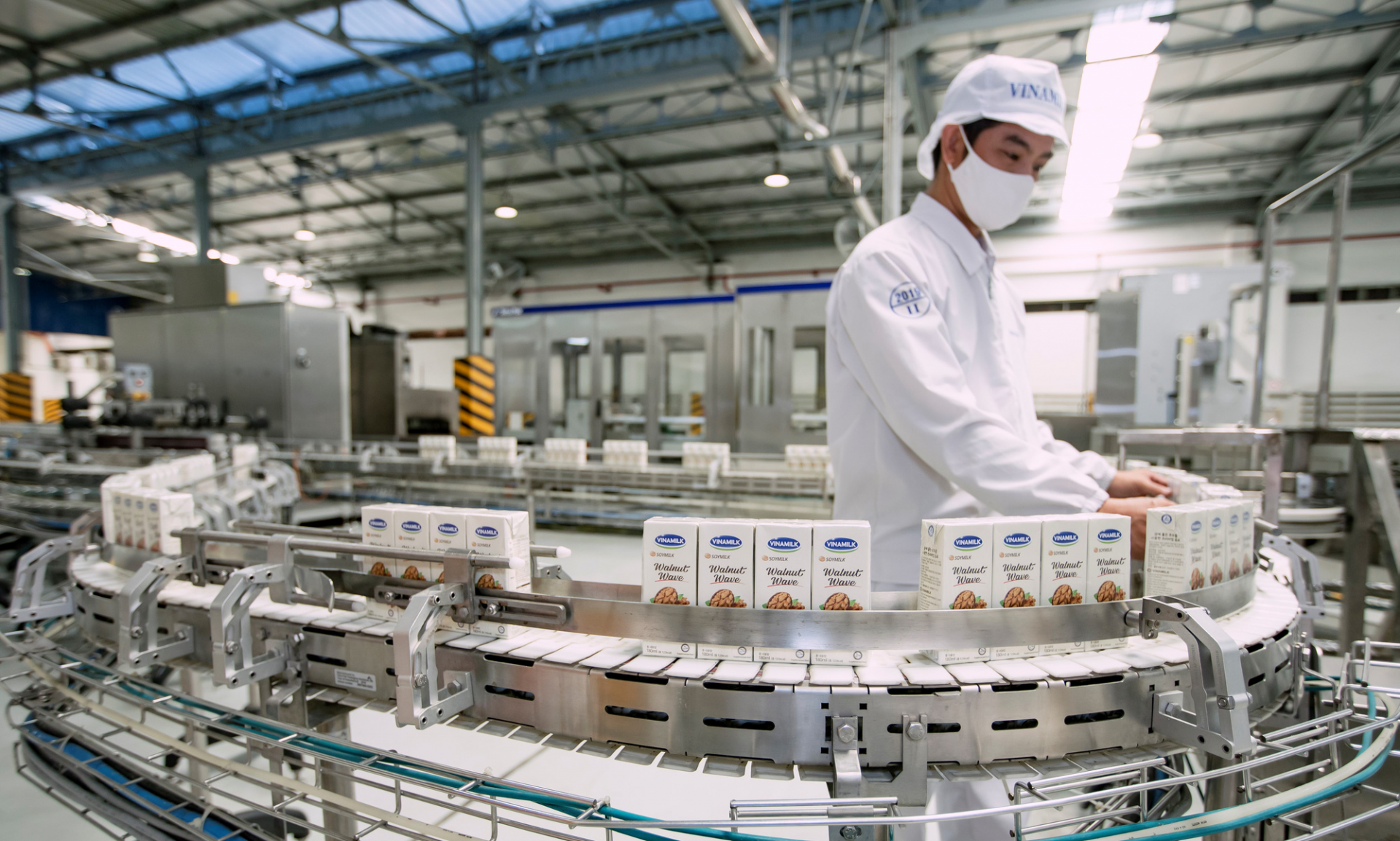 Modern production lines at Vinamilk's factories (Photo: Nhan Dan)
Besides the opportunities, it is likely that Vietnamilk faces lots of challenges. Russia and EAEU countries have long-term and highly developed dairy industries; therefore, Vinamilk needs to offer the right strategies to effectively exploit EAEU's markets.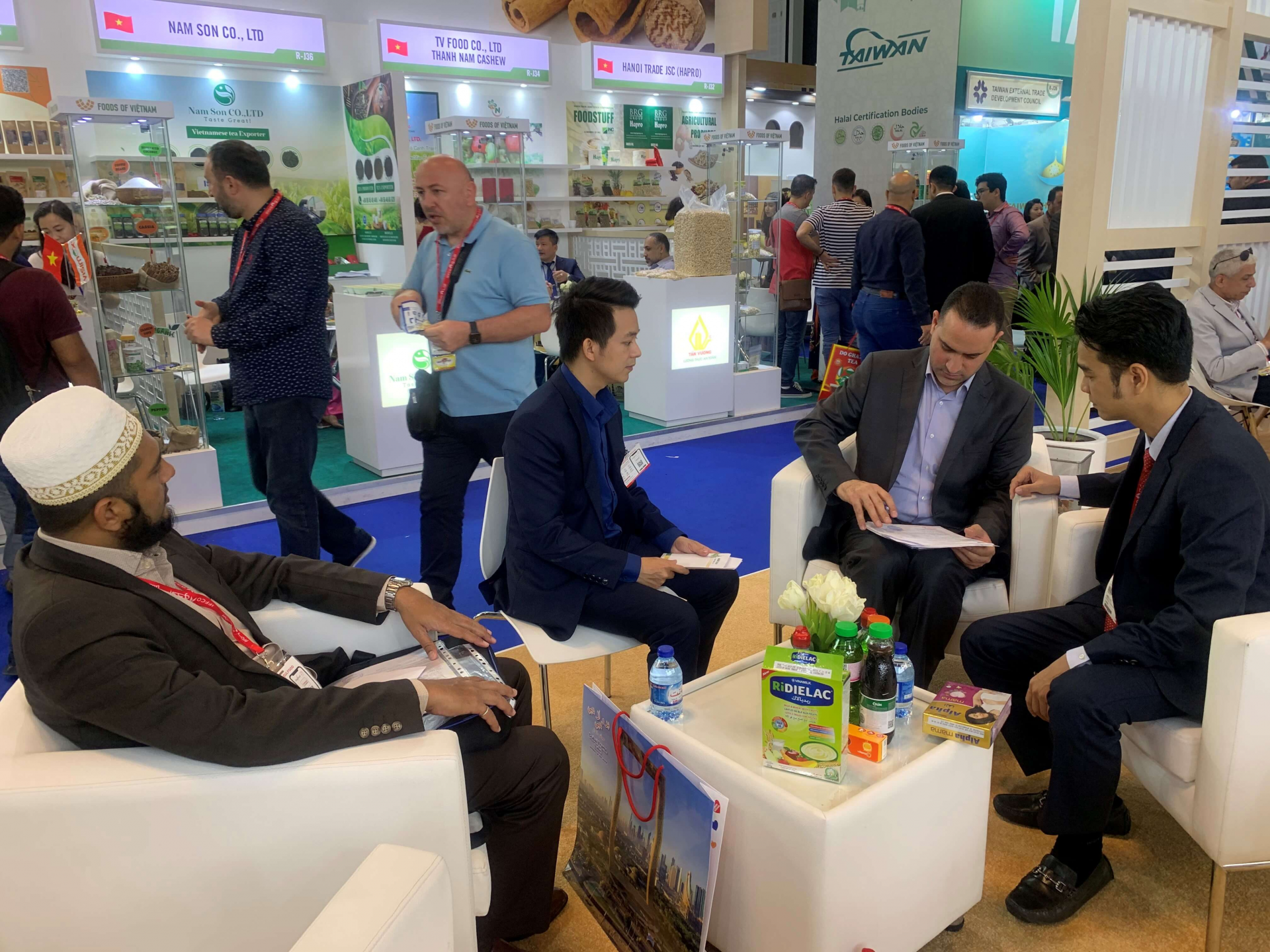 Vinamilk participates in the Gulffood, the world's largest annual food & beverage trade exhibition, in Dubai, UAE, and successfully signs a milk export contract worth US$20 million (Photo: Nhan Dan)
In 2019, Vinamilk's direct export revenue reached VND 5,175 billion, increase by 14.8% compared to 2018, and contribute to the total revenue of VND 56,318 billion. In the first quarter of 2020, Vinamilk's export segment recorded net revenue of VND 1,081 billion, grow by 7.5% compared to 2019, added Nhan Dan. The reasons for these achievements are that Vinamilk constantly exploring export opportunities from potential markets. Specifically, at the beginning of 2020, Vinamilk signed a $ 20 million milk export contract to the Middle East. Then, despite social distancing, the firm successfully exported the first batch of condensed milk to China and many other countries. Recently, seed milk and milk tea products have been officially available in South Korea through big e-commerce websites.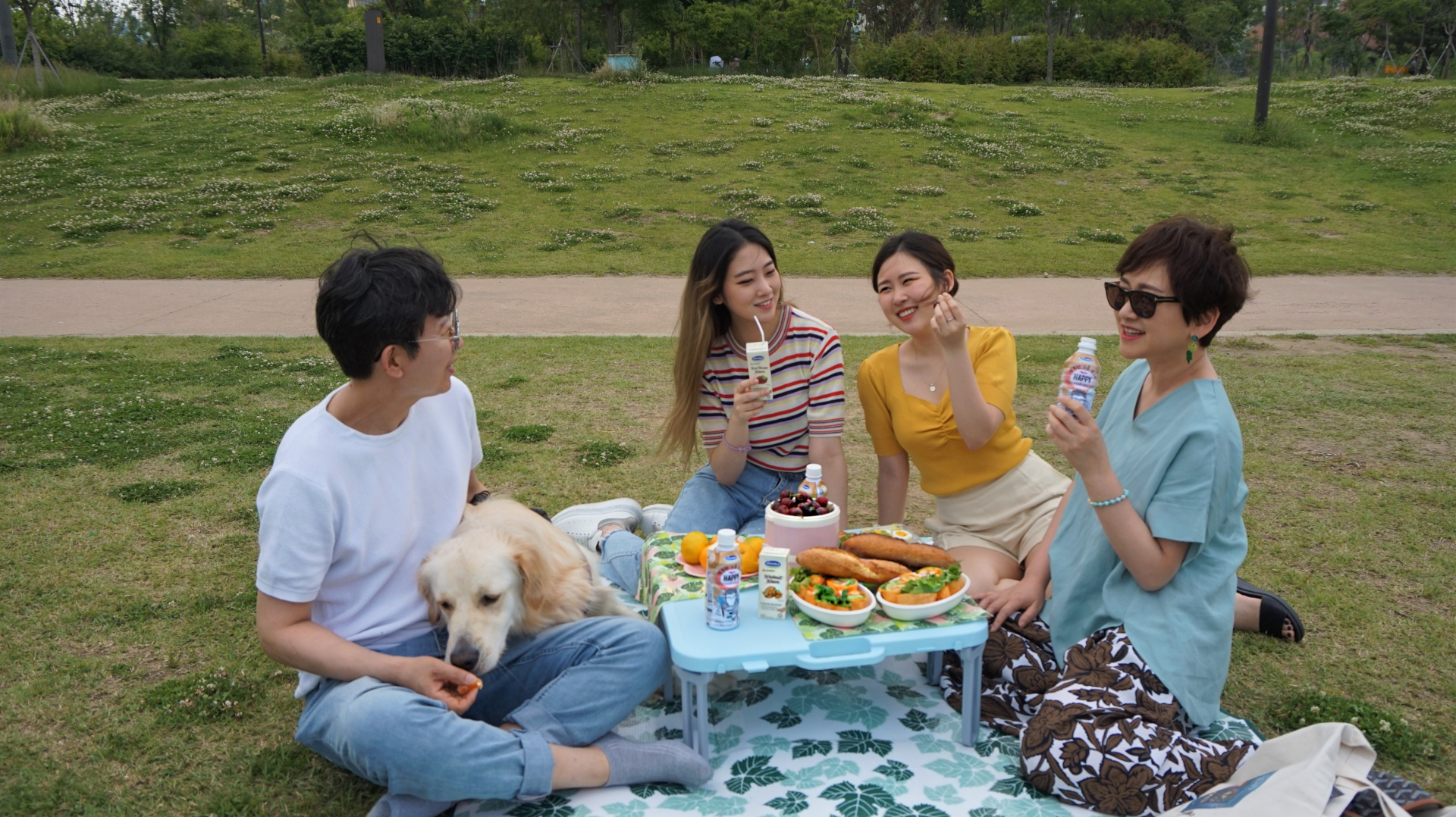 Vinamilk's soybean and milk tea products have reached consumers in the Republic of Korea (Photo: Nhan Dan)
As reported by VOV, Vinamilk was honored in the list of 'Top 50 best-listed companies' by Forbes Vietnam. This is the 8th time Vinamilk held a high position on the list, which reflects its effective business strategies in the context of the COVID-19 pandemic is still a big concern with many countries in the world. Besides, Vinamilk currently is the sole company in Vietnam included in the Top 50 largest dairy companies in the world in terms of revenue and is very close to the Top 30.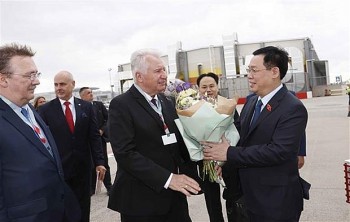 National
Chairman of the Vietnamese National Assembly (NA) Vuong Dinh Hue's official visit to Hungary from June 26-28 will surely open up many cooperation opportunities for the two countries and their parliaments, Hungarian Ambassador to Vietnam Ory Csaba has affirmed.