Vinamilk and Kido to establish beverages joint venture
Vinamilk and packaged food producer Kido Group Corporation have agreed to establish a company to produce ice cream and beverages.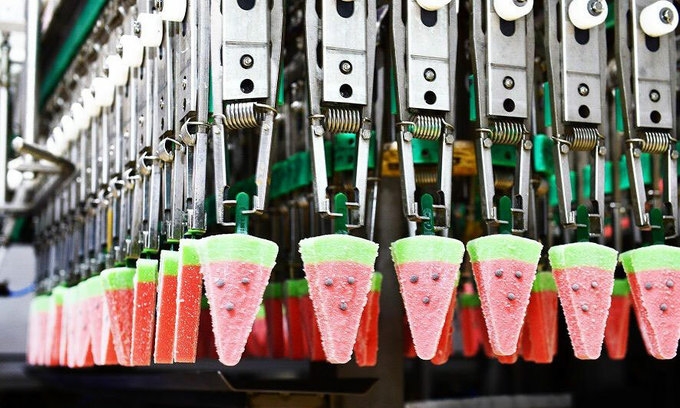 An ice-cream manufacturing chain seen in a factory of Kido Group Corporation. (Photo: VnExpress)
KIDO Group JSC (KDC) and Vietnam Dairy Products Joint Stock Company (VNM) signed a memorandum regarding the establishment of a joint venture in the field of beverage and ice cream. In which, the contributed capital ratio of VNM is 51%, and KDC is 49%, according to Securities News.
The joint venture of the two sides is producing and trading soft drinks (including healthy drinks, tea, milk tea, excluding carbonated drinks), producing and trading ice creams. and frozen food.
This information was released in the General Meeting of Shareholders of KDC's subsidiary, KIDO - KidoFoods Frozen Food Joint Stock Company (KDF), which took place on June 9.
The joint venture Vibev is expected to earn revenues of VND2 trillion ($86.6 million) in the first year.
The joint venture Vibev is expected to earn revenues of VND2 trillion in the first year.(Photo: Securities News)
Mai Xuan Tram, deputy CEO of Kido, said the two companies have over one million outlets to sell beverages across the country, of which 120,000 could sell frozen foods, helping the new venture be competitive in the domestic market.
Vinamilk's export network of 30 countries and territories would also help Vibeb sell globally, he added.
The company will produce ice cream and other types of frozen foods and nutritious beverage, and will not make carbonated drinks.
Vinamilk has more than half of Vietnam's dairy market, while KIDO leads the ice cream market with a 41 percent share, according to figures from market research company Euromonitor International.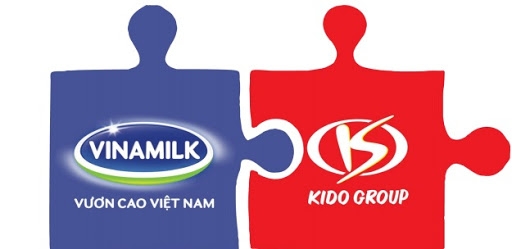 Vinamilk and Kido to set up joint venture (Photo: Quality and Life)
KIDO said the beverage market was worth VND124 trillion ($5.4 billion) last year, VnExpress reported.
Mai Xuan Tram said, Kido pursues a strategy of "increasingly getting into essential goods and a larger-scale industry".
The representative is confident that if Vibev joint venture can penetrate and sustain in the beverage industry, every day about 1 million products are sold, cited Investment News.
Vietnam's ice cream market share is dominated by the five leading enterprises, Kido Foods with 41.4%; Unilever holds 8.9%; Vinamilk with 8.8%; Fanny with 4.7% and Trang Tien holding 4.1% market share.
Therefore, Vibev joint venture will develop the ice cream industry when the combined market share of the two parties dominates about 50% of the market.
"In the coming time, we will coordinate the development of the ice cream industry with a large growth plan, not only for the domestic market," said Mai Xuan Tram, deputy CEO of Kido.
Hanoi starts welcoming more visitors

The number of tourists to Hanoi in May reached 258000 including 12000 foreigners a sign of recovery after the social distancing period due to COVID ...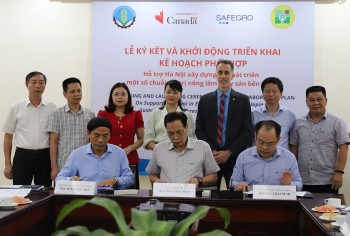 Make in Vietnam
As Vietnam furthers its international intergration, building agro-forestry-fishery high value chains is crucial for the sustainable development of the agriculture sector.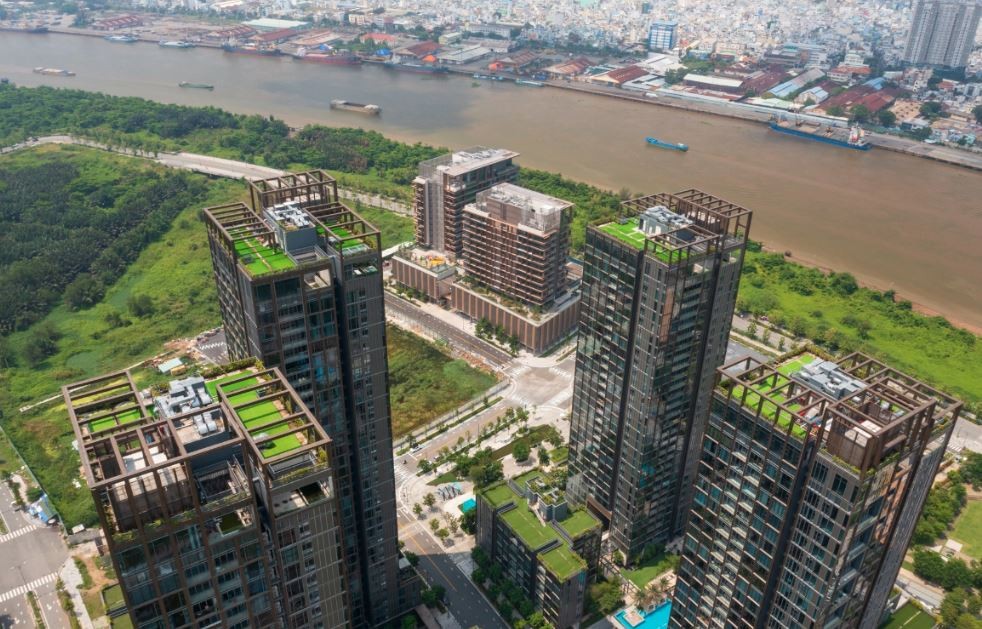 Economy
Vietnam Business & Weather Briefing (August 11): Vietnam to increase coal imports in 2025-2035 period, ten tonnes of Vietnamese longan exported to Australia.
August 11, 2022 | 13:52