Vietnamese dairy giant Vinamilk enters South Korean market
Vietnamese dairy giant Vinamilk are now available in South Korea to meet growing demand for premium milk products, Yonhap reported citing Vina Korea on May 29.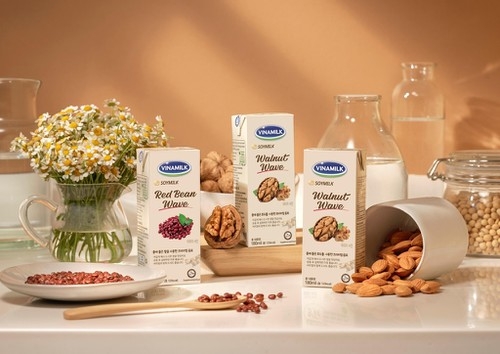 Vinamilk products. (Vina Korea-Yonhap)
Accordingly, Vina Korea, a Korean company set up by five local distribution firms for the sale of Vinamilk products, began to sell milk tea, soybean milk and condensed milk-based coffee products in the Korean market through online stores Thursday, Vina Korea Chief Financial Officer Yun Yo-wang in Seoul said by phone.
"Vinamilk decided to advance into Korea as it sees big growth potential in the local premium milk market. Vinamilk products meet high Eurozone hygiene and food safety standards," Yun said.
Vinamilk products are available on online shopping malls, such as 11Street Co. and eBay Korea LLC, Vina Korea said in a statement.
Vinamilk, established in 1976, owns 13 factories in Vietnam and the largest Global Animal Partnership (GAP) certified dairy farm network in Asia. It also runs farms and plants in the United States, New Zealand, Cambodia and Poland.
Vietnam's biggest dairy company, one of the world's 50 largest dairy producer, saw its export revenues rise 14.8 percent last year to VND5.17 trillion (USD 223 million), said Vnexpress.
In a statement in February, Vinamilk said it has signed a USD 20 million deal with a distributor in Dubai to supply dairy products from the second quarter of 2020.
The deal with the distributor was signed at the Gulfood Dubai 2020 trade exhibition this week./.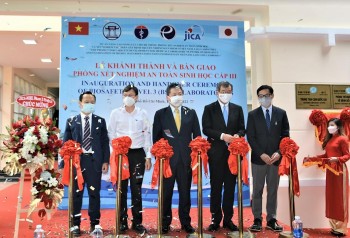 Friendship
The Pasteur Institute in Ho Chi Minh City (PI HCMC) hold an inauguration of its new Biosafety Level-3 Laboratory (BSL-3) on January 17th, 2022. For this new laboratory, the Japan International Cooperation Agency (JICA) has supported the main materials and equipment such as the air conditioning system, the wastewater treatment system, and the two-door autoclave, with a total value of 200 million yen (nearly 40 billion VND).