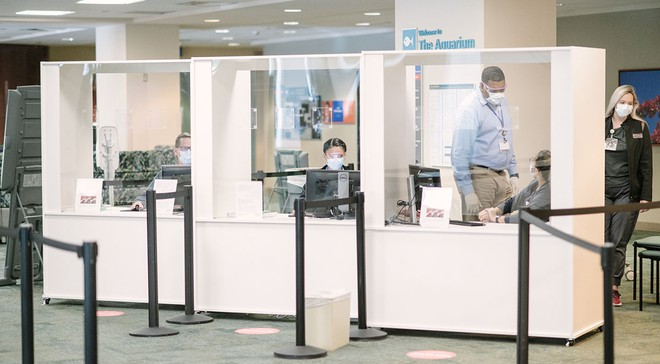 The Covid-19 Vaccine Administration at Houston Hospital.
New York City
It said by the author on Thanhnien that: the manager of my apartment complex in Midwood (Jewish Quarter) is a veteran, 65 years old, with a Vietnamese wife, who received his first injection 2 weeks ago. He happily boasted: "Nice injection, with no signs of fatigue or any out of ordinary. I feel relieved"
Mr. Chen, a Chinese, 73 years old, a doctor in Manhattan's Chinatown, with his Vietnamese wife (Anh Dao, 49 years old) has also been vaccinated with Pfizer since the early days. "At first, I was afraid because of the old age while the COVID 19 vaccine was researched and approved in a short time," said Chen, "but so far there have been no complications. I see patients and colleagues alike sharing the same thing… the vaccine is safe! ".
The good news about the successful vaccine in large-scale vaccination initially excited everyone. Public transports such as buses and subways have become increasingly crowded. Residents are still crowded on the Fifth Avenue to shop, watch Christmas trees, and light music at the famous Sak Fifth shopping district.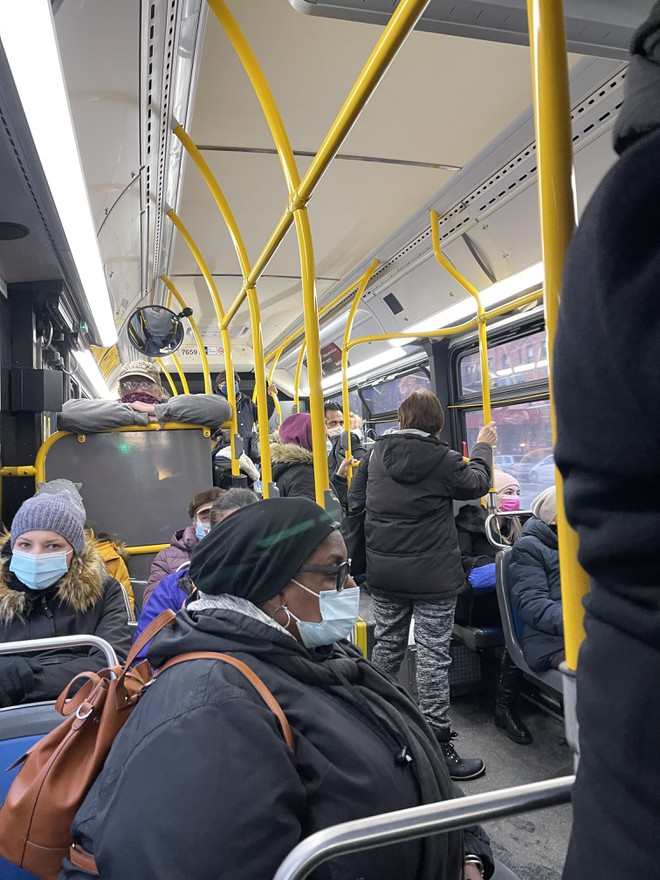 New Yorkers took the bus outnumbered.
Houston City
Houston is home to the 3rd largest number of Vietnamese settlers in the US, so there are many Vietnamese contributing to the historic war against the COVID 19 epidemic.
Ms. Trang (30 years old, pharmacist) said: "Since the day the Pfizer vaccine came to my hospital, every day the injection has taken us more than tens of hours without completing...Up to this point (December 21 night), the Pfizer vaccine in my hospital has run out. The following injections must use Moderna vaccine. We are very worried that Pfizer has been used on a large scale without complications, so it can rest assured, now Moderna injecting is as same as the first time of human testing ... But Pfizer is a product imported from Germany and Moderna is a domestic product, maybe from now Moderna will be used porpularly".
Mr. Vinh (29 years old, pharmacist) said: "It is difficult that the Pfizer vaccine is required to be stored in a very cold environment, and only hospitals can afford to preserve vaccines in this special environment ... Usually vaccines such as the flu vaccine that Americans get every year are taken from the distribution systems of CVS or Walgreen, so it is very convenient, each street or neighborhood has these stores. The current conundrum for the medical industry asked distributors to possibly guarantee the maintenance requirements of the Pfizer vaccine while Moderna does not require strict storage conditions. In the future I think Moderna will be surely made for more widespread use". Vinh also shared that he received the first rejection of the Pfizer vaccine and so far he há completely assured of the safety.
Conducting Covid-19 vaccination in Houston.
"Only large hospitals with abundant human resources and funding can ensure the quality of vaccines," Trang added. The second concern is that the facilities needed to store vaccines are too expensive and worried. All are designed and manufactured by Pfizer… " According to Trang, even if the small hospital in Houston Medical Center does not have such facilities, how can drug sellers like Walgreen and CVS or suburban medical centers have ...
Surgeon, Tue Dinh, and his medical assistant, Linda, from Methodist Hospital were among the first to receive the vaccine. Both of them excitedly said, "Before and after everything must be taken, now, we are also getting the vaccine team to monitor the secondary symptoms, so it is safer than taking it later!" After a week of taking the vaccine, both had no side effects! On December 22, Houston's major hospitals will receive Moderna's vaccine. An atmosphere of caution is covering the world's largest medical center when they first received the Pfizer vaccine in the first days ... However, Mr. Tri, an internal medicine doctor of Methodist, preferred Moderna's new vaccine after reading comparative information for both vaccines. The main reason he said was that the storage conditions of Moderna vaccine were not as harsh as Pfizer's, so the quality would be much more assured.
When former Vice President Mike Pence and newly-elected President Joe Biden publicized the vaccination process, Americans, including the expatriates in Vietnamese community, felt more secure because "they are old, but even if you dare to inject, the vaccine should be safe. If there is a problem with the vaccine, you will already know the confidential information before that". I also applied for the first injection at Brooklyn College. It is true that everyday epidemic worries make me and my colleagues tired: "I cannot live in much and long worry like this. And we are impossible to stay in the house for life. We have to return to normal life. School should be reopened soon… " While we are waiting for vaccines to reach teachers and university staff, we regularly check for the COVID 19 every week at free testing centers near the school.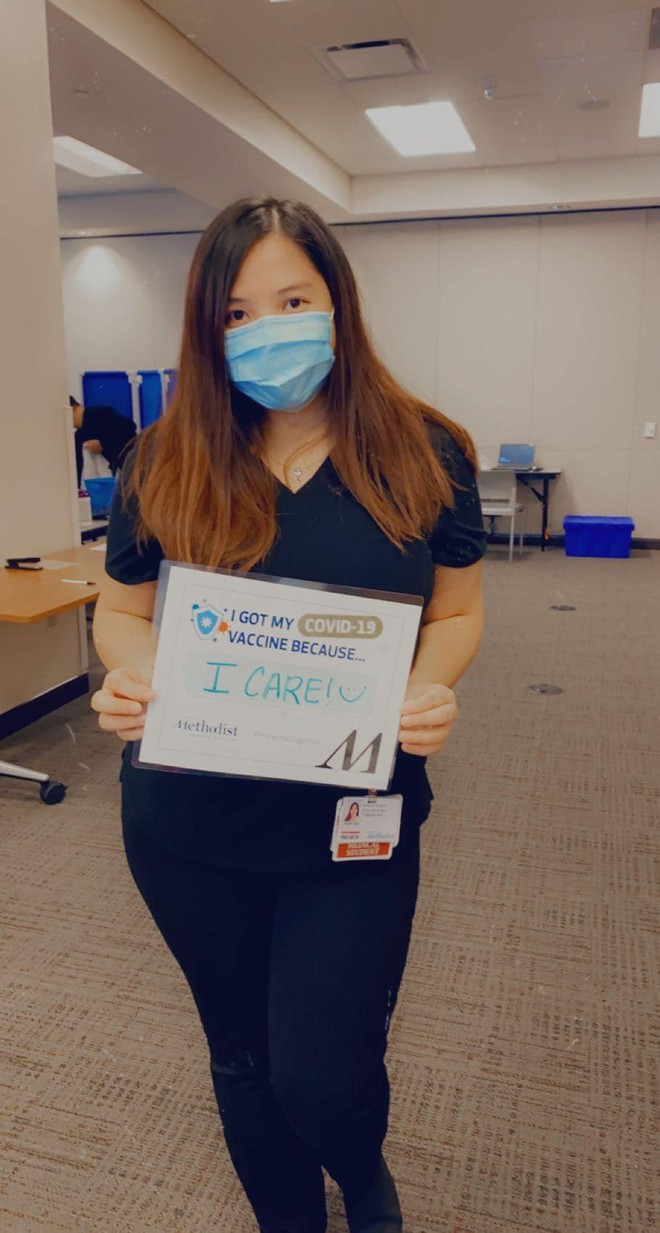 The year 2020 really began with the century pandemic, but luckily it may end with the good news about vaccines starting to be widely used in the community. The Vietnamese community hopes that by 2021, all activities will have returned to the same ways as before to "go back Vietnam for Tet and visit family!"
Tarah Nguyen