First Vietnamese Tech Dollar Billionaire in Blockchain Game Sky Mavis
After 3 years of launching, the startup Sky Mavis has reached a market capitalization of US$2.44 billion, a record time in the Asian technology world. Trung Nguyen, CEO of Sky Mavis company can become a billionaire at the age of 29 and will be Vietnam's first tech billionaire.
CEO of Sky Mavis. Photo: ThanhNien
Who is the first tech dollar billionaire in Vietnam
Trung Nguyen, born in 1992, is the founder and CEO of Sky Mavis - a technology company based in Ho Chi Minh city, a quite popular name on social networks recently.
CEO Trung Nguyen is an alumnus of the High School for the Gifted in Mathematics and Information Technology (under Hanoi University of Science) and studied Software Engineering at FPT University. While studying here, Trung dropped out of school to start his first project, Lozi, with friends. After 3 years, he left the company and moved to Ho Chi Minh city, finishing the unfinished program at FPT University.
He once shared that he invested about US$600 to play CryptoKitties and was fascinated by this game. At that time, Trung realized he could also create a similar game, combining features between CryptoKitties, the gameplay of Pokémon or Neopets. With the help of a group of friends, Axie Infinity started development and launched beta in mid-2018.
After 18 months of the first players, Sky Mavis estimates that each user spends an average of US$400 on their game.
"Our original idea for Axie came from a kid's game with a potato. Back then, we used to attach accessories to a potato or combine cutting to create the animals/characters that we wanted.
We can be a pioneer, because blockchain is one of the newest technologies in the world, so the development in this field is not much different between countries.
Nearly everyone in this world is at the same starting point in developing and applying blockchain to everything in life. Even if we are good enough, we can get ahead of the world," Trung Nguyen said.
Why Sky Mavis is a billion dollar blockchain game company
Sky Mavis, which he founded in 2018 with Aleksander Leonard and Jeffrey Zirlin, was invested US$7.5 million by billionaire Mark Cuban and some other investors in May.
But that is not the reason why Trung Nguyen or Sky Mavis are suddenly famous. This company develops and publishes Axie Infinity - a blockchain-based game that is both for entertainment and allows players to earn money through trading and investing in AXS cryptocurrency. With a trading value of 41 USDT/AXS on the afternoon of July 25, the game has helped Sky Mavis' capitalization reach nearly US$2.5 billion.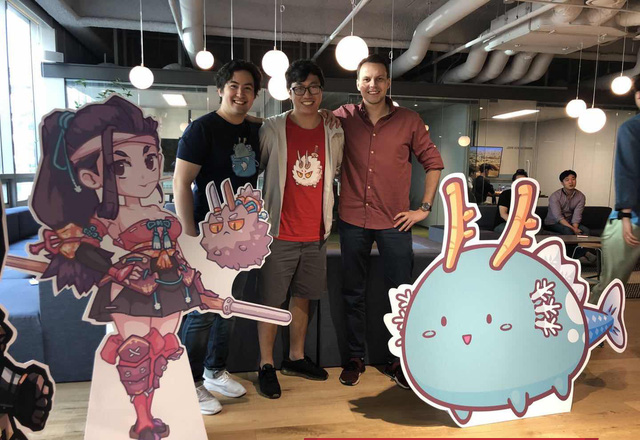 Sky Mavis Team Founders. Photo: vietnambusinessinsider
Currently, Axie Infinity has about 350,000 daily players and this number is still growing, creating conditions for AXS coin to increase in value. The game is developed based on the idea from the game CryptoKitties (also on the blockchain platform), revolving around pets with the common name Axie. In that world, players are tasked with collecting, nurturing, and letting Axie fight each other, building their own pet kingdom (similar to the hit Pokémon game).
The process of fighting, breeding characters in the game will bring players a virtual amount of money to invest and resell with other players. Currently, Axie Infinity is considered the highest grossing blockchain game in the world. As of the beginning of July 2021, the game has earned US$386 million (according to Cryptoslam report) and revenue in the past 30 days is US$90 million (according to Token Terminal).
To participate, players must buy a minimum of 3 Axies to "make capital". With a minimum current Axie value of US$345, players will have to spend about US$1,000 to start participating in the world of Axies Infinity. That's not to mention the Axies that are offered for up to thousands of dollars.
The reason Axies have different and high prices is because Axie Infinity uses NFT technology (Non-fungible Token), which means that each virtual item in the game, from accessories to Axies is unique, cannot be duplicated.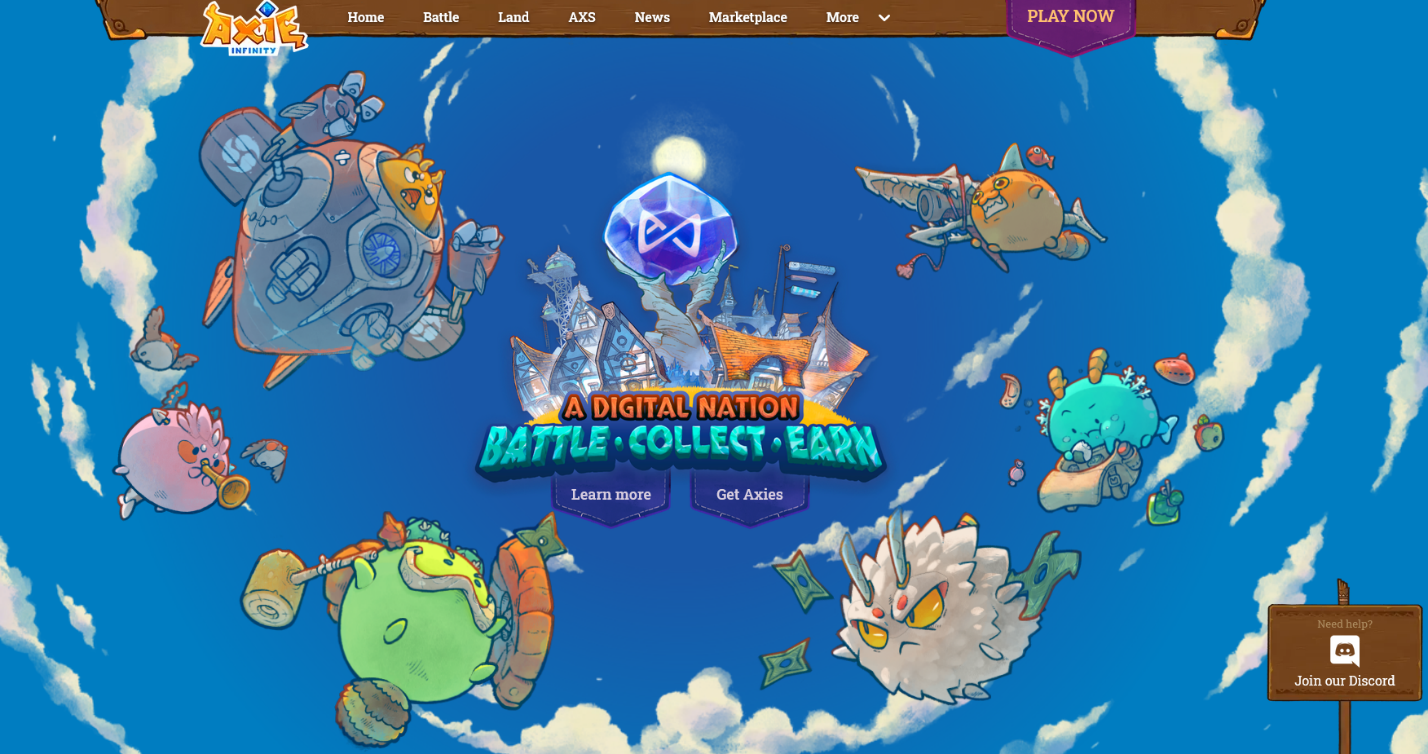 Players will raise, breed and let the Axies fight in the game. Photo: ThanhNien
NFT is causing a fever on the internet market from the beginning of 2021, in which the main transaction items are photos, music, and videos with a value of up to many millions of dollars. In March, Jack Dorsey - Twitter CEO sold his first tweet (similar to a Facebook post) on NFT for nearly US$3 million. In return, the buyer will receive a certificate signed by Dorsey and the original metadata of this tweet (for uniqueness validation).
Trung Nguyen's ambition is to turn Axie Infinity into a global brand like many game developers around the world have done, typically Rovio with Angry Birds or Marvel with their superhero universe.
Although it was only officially launched to gamers in May 2018, but by November 2019, Axie Infinity game had brought in US$1.1 million in revenue from selling electronic items and US$1.8 million for the total trading volume in the system.
Axie Infinity was rated as one of the highest grossing blockchain video games of all time, according to the rankings of DappRadar.com and Dapp.com, at the time.
Also in 2019, they are one of the rare 6 startups in Vietnam selected by 500 Startups Vietnam to participate in the Saola Accelerator program.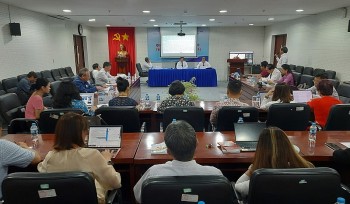 Friendship
The Vietnam - India Friendship Association's Ho Chi Minh City branch, the Ho Chi Minh City Union of Friendship Organizations (HUFO) and the Southern Institute of Social Sciences on March 21 held a scientific seminar themed "Vietnam - India relationship: tradition and present".