First Vietnamese trail runner tops continental racing chart
Nguyen Thi Duong has become the first Vietnamese runner to lead the scoreboard of Asia Trail Master, an aggregated website of runner-related competitions and results.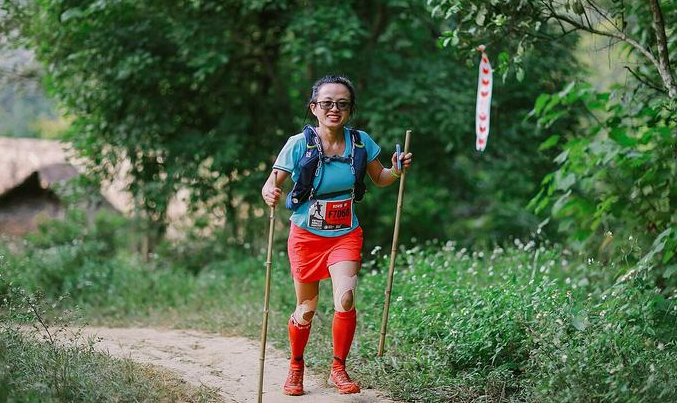 Nguyen Thi Duong competes in the 2020 Vietnam Jungle Marathon in Pu Luong Nature Reserve, Thanh Hoa Province, on October 24, 2020. (Photo courtesy of Duong)
According to the Monday update on the Hong Kong-based website, the female Hanoi runner is currently leading the women's ranking with 950 points. The 31-year-old topped the chart for winning the female category of the 2020 Vietnam Jungle Marathon, with participants traversing golden rice fields and other types of terrain in Pu Luong Nature Reserve of north-central Thanh Hoa Province.
Last Saturday, she completed her 70-km race 40 minutes behind runner Nguyen Thi Dung, who took first spot with the record of nine hours 36 minutes and 41 seconds. With her recent achievement, Duong won an additional 450 points to bring her total score to 950. This helped her become the first Vietnamese runner to lead the Asia Trail Master Championship Ranking, said VN Express.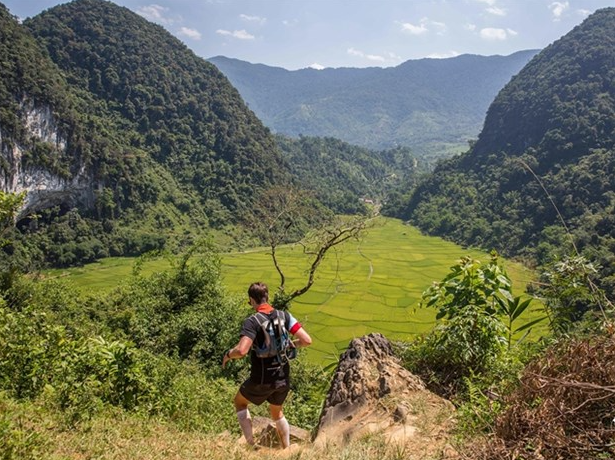 Vietnam Jungle Marathon was held at the stunning Pu Luong Nature Reserve in the central province of Thanh Hoa on October 24 (Photo courtesy of organizers)
Nguyen Thi Duong has been a famous runner for several years, due to her great effort and impressive achievement. She is a rare female athlete who completes 100km at Vietnam Mountain Marathon 2017 in Sa Pa. She also won the 72-storey climbing contest at Keangnam building as well as the 70km race in Soc Son.
Vietnam Jungle Marathon attracted runners from 31 nations to compete in distances of 70km, 55km, 42km, 25km and 10km. Despite the challenges presented by COVID-19 and the postponement of the race in May, the number of runners at the fourth edition of VJM is up by 30 percent compared to 2019, making this the biggest event ever.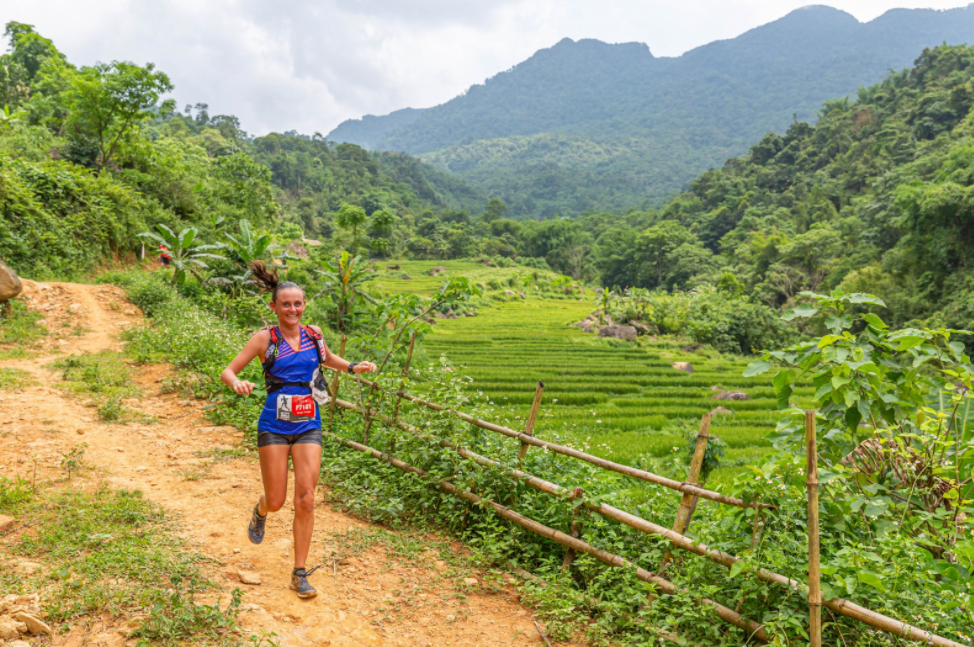 Vietnam Jungle Marathon attracted runners from 31 nations (Photo: VN Express)
In the past three years, the race has funded life-changing surgery for children through Operation Smile and drowning prevention programs through Hue Help. This year, the VJM comes just a month ahead of the highlight of the mountain running year, Sa Pa's Vietnam Mountain Marathon, which will take place on November 20. Last year, the VMM saw more than 4,000 runners competing, Vietnam Plus cited.
Vietnam has two male runners in the top 5 - Le Lanh in third place and Nguyen Duc Quang in fourth. Japan's Hisashi Kitamura is in second place while Thailand's Watchrin Luarlon lies in fifth, Tien Phong News cited.
Organizers of Asia Trail Master stated scores for this and next year will be merged since many races around the world have been scrapped or postponed indefinitely. Australian John Ellis and Slovakian Veronika Vadovicova were crowned men's and women's Asia Trail Master 2019 champions.