First Woman in Remote Rao Tre Village to Enter University
Growing up in a remote, poor village, Ho Thi Suong took care of her siblings while still studied hard. She became the first person in Rao Tre Village to pass the university entrance examination.
Rao Tre Village in Huong Khe district of Ha Tinh province is resided by 157 people from the Chut ethnic minority group. For the past three days, villagers have been elated to know that Ho Thi Suong has become the first person in the village to pass the university entrance examination.
Suong's mother and father are from the Kinh ethnic group. When she was one, her father left the family so her mother, Dinh Thi Mai, married a man from the Chut ethnic minority group. Suong adopted her stepfather's last name and moved to Rao Tre Village with her mother. After she gave birth to three more children, Mai and her second husband got divorced. To earn a living, she worked as a helper far away. Suong and her siblings took care of each other at home.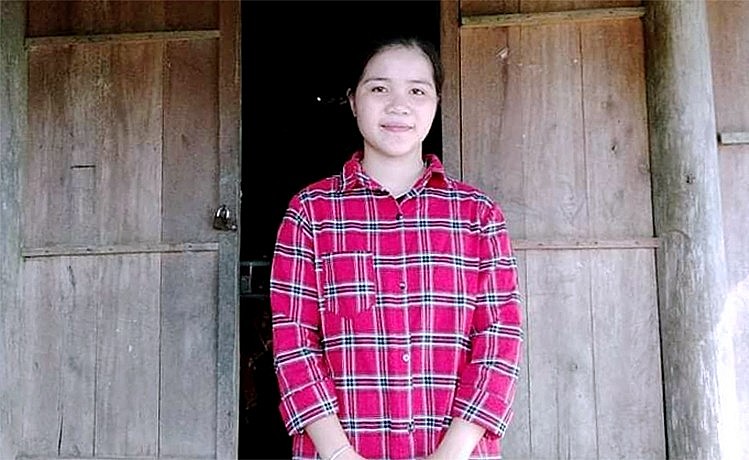 Ho Thi Suong is about to enter Ha Tinh University. Photo: Hung Le
Suong lives with her brothers in a run-down wooden house of just 60m2. Their most valuable properties are some pots, old chopsticks and the plastic chairs and desks that they use to study. Suong takes care of her siblings in place of her other. Her first brother has left school to work in Nghe An Province. Her second brother is entering a boarding school in Huong Khe town and her youngest brother is studying at a primary school in Huong Lien commune.
When she studied at the Ha Tinh lower secondary – upper secondary ethnic minority boarding school in Huong Khe town, her grandmother came to help the Ho siblings. At weekends, Suong traversed over 300 kilometers by bus to come home to clean up the house and work on the family's small rice field.
The poor and remote Rao Tre Village is located far away from Huong Khe district. To date, the Chut people here still maintain many backward customs such as marriage among people of the same direct bloodline.
Growing up, Suong has been through more hardships than her peers. She often felt pessimistic and stressed because she could not keep up well with her studies. Before she entered Grade 11, Suong used to think she would join the labor force after graduating from high school so she could help her family. She changed her mind, however, after hearing advice from her homeroom teacher. Suong was then determined to enter university to change people's perception of her and make her mother happy.
Suong's house in Rao Tre Village of Huong Khe district in Ha Tinh province. Photo: Hung Le
Realizing that she has a knack for music and a love for children, Suong chose to pursue Early Education at Ha Tinh University.
"Children from the Chut ethnic minority group are at a disadvantage compared to those from many other ethnic groups. They also struggle more in their study. I want to become a teacher so I can help them," Suong said.
Suong earned a total score of 25.63 in her university entrance examination, while the passing grade was just 19.
"I was so nervous on the exam day, I stood still on the schoolyard for a long while. My homeroom teacher then called and helped me to calm down; she told me that a miracle might happen," Suong recalled.
"I did not call my mother until I knew for sure I had passed the exam. When she heard the news, she kept crying without saying anything."
Suong's homeroom teacher in Grade 12 Tran Thi Le Na said while she had a low starting point, she was hardworking and determined to become better.
"Suong is good at social science courses. When she did not gain the scores she wanted during the mock exams, she was very anxious. I encouraged her to not give up because her efforts would pay off. The fact that Suong successfully entered university has motivated other students at the school," Na said.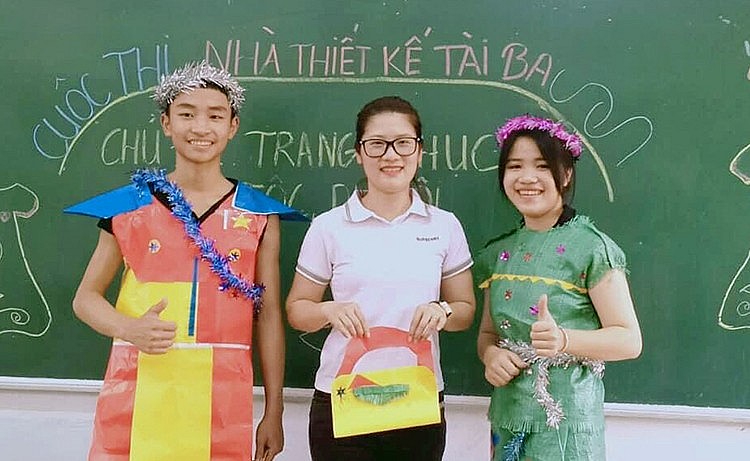 Suong (right corner) and her homeroom teacher and friends during an extracurricular activity session. Photo Hung Le
According to Lieutenant Colonel Duong Thanh Tinh of the Ha Tinh Border Guard, Suong is the first person from the Rao Tre Village to enter university. This is an accomplishment of great importance, showing that villagers are striving to overcome poverty.
Ha Tinh province decides to give Suong VND 1 million per month during her four years at the university to support her study. This financial assistance is made possible with the province's fund to support disadvantaged students with excellent academic accomplishments.
"We would like to create conditions for her to realize her dream of becoming a teacher and then come back to her village to help the children there, if possible," said Ha Tinh Study Promotion Association president Doan Dinh Anh.
New Normal for Vietnamese in Europe

Many overseas Vietnamese in European countries have been vaccinated against coronavirus and can participate in social activities, with their vaccine passports.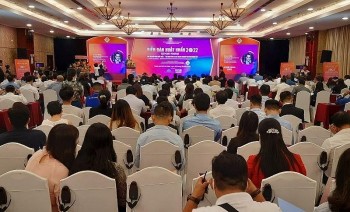 Focus
Vietnam News Today (Dec. 9): Vietnam - Singapore innovation centre helps firms transform production; HCM City among most searched destinations by travelers; Vietnamese digital technology industry's revenue estimated at 148 billion USD in 2022; Two Vietnamese films up for consideration at Oscars.