Vietnamese Youngsters Bake Mooncakes during Social Distancing
As the Mid-Autumn festival is approaching, many Vietnamese youngsters choose to bake mooncakes on their own instead of buying them, making for a memorable holiday moment.
Dung's homemade cakes. Photo courtesy of Mai Dung
Mai Dung, 18, a fresher at HCMC University of Technology, spends time making baked mooncakes that are shaped into funny animals.
Dung has reportedly been making cakes for the last three years and often sent her mooncakes to relatives and friends as presents.
"However, with the current pandemic situation, I can only bake some to eat with my family," Dung told Zing News. She said it's not easy to order ingredients as most stores are closed under the Directive 16 social distancing regulations. Thus, many items are more expensive.
Photo courtesy of Mai Dung
Still, she tries to diversity the flavors by making different fillings, including green beans, red beans, green tea, peach tea.
"There are no children in my family, but I still bake myself. It's more fun and we can make the cakes to our likings," she added.
Dung is among many young people who bake their own mooncakes to celebrate the Mid-Autumn.
Celebrating Mid-Autumn with family
Ngoc Diep, 21, a senior at the Academy of Journalism and Communication, says she is less eager to welcome this year's Mid-autumn than usual. "There are almost no stores selling colorful lanterns, masks, mooncakes on the streets," she explains.
However, she finds another way to enjoy the occasion: preparing mooncakes at home to send to her relatives.
"Instead of wandering around the bustling Hang Ma street, I plan to enjoy the moment with my family. We will bake mooncakes, prepare fruits tray together to welcome the full-moon occasion," she was quoted.
That year, Diep also sent her homemade mooncakes to her friends and relatives. She said that was the only way she could celebrate the day with her loved ones during the pandemic.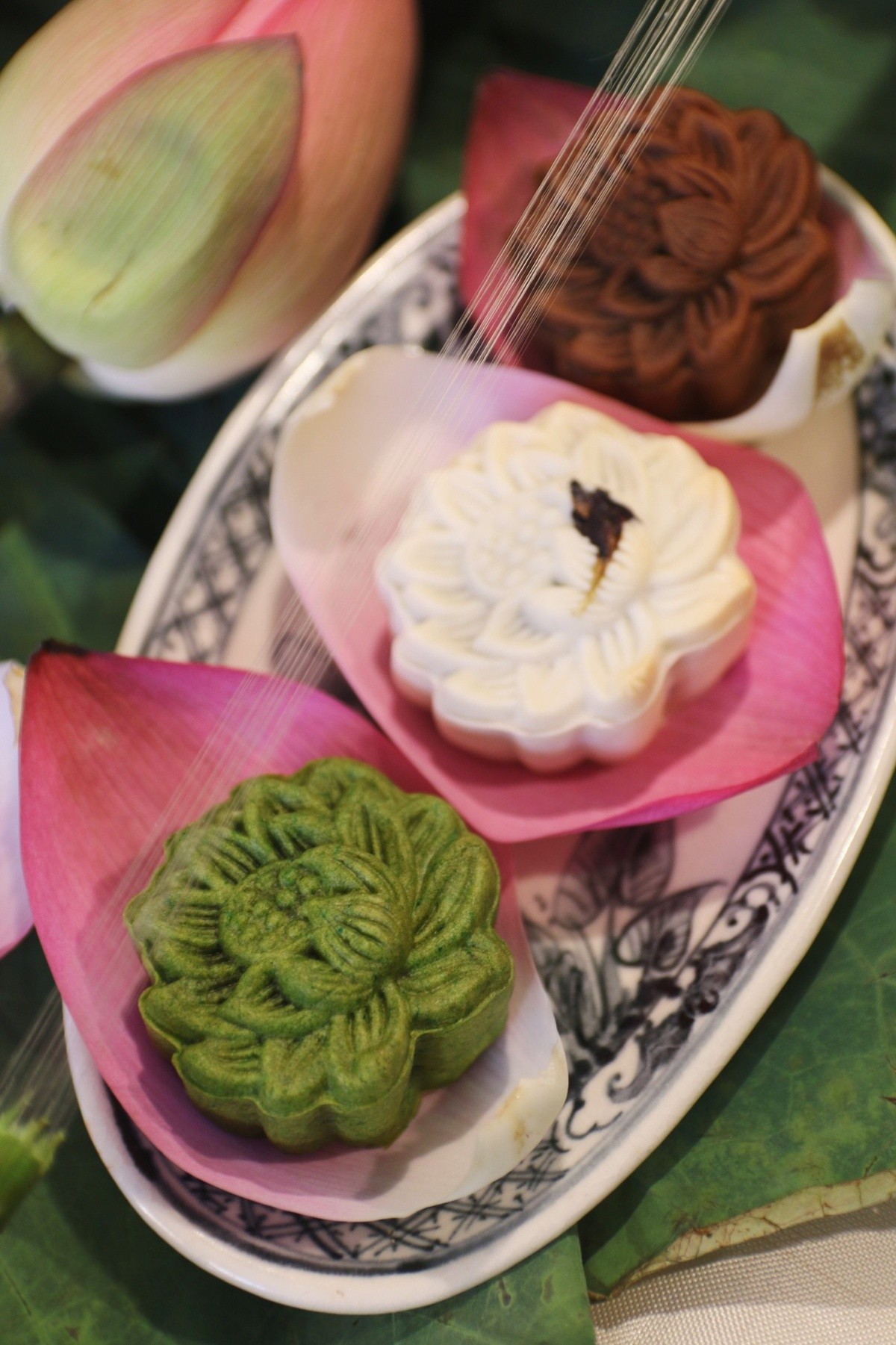 Dung's mooncakes. Photo courtesy of Ngoc Diep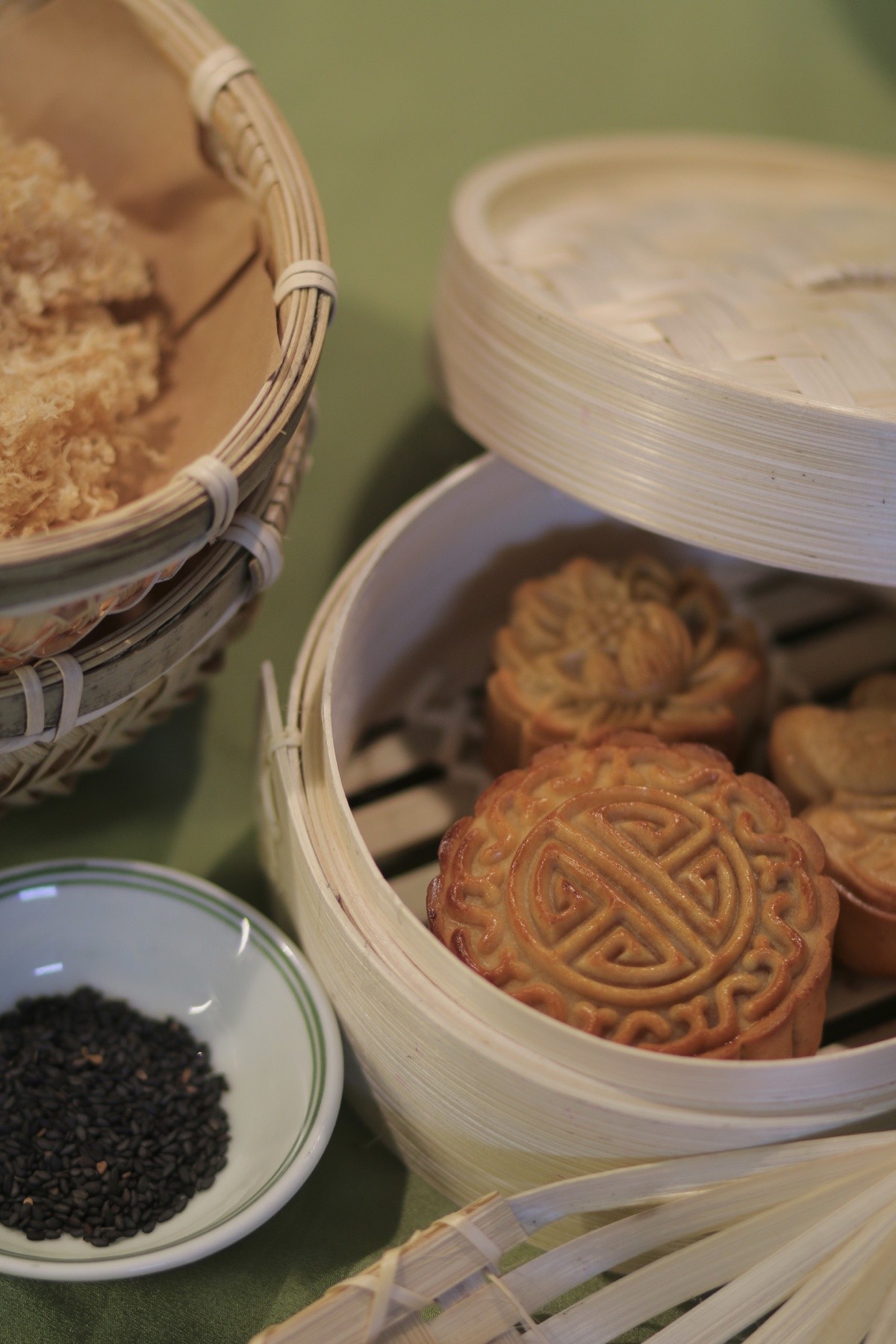 Photo courtesy of Ngoc Diep
Closer to family members
Thu, 24, has been staying in her hometown (Hung Yen) since Hanoi imposed the stay-at-home order. Thus, she has more time for her passion at the kitchen corner.
Thu said she has been baking at home for the past 4 years. Making mooncakes is her most favorite, which requires "intricacy and a lot of time." Her buddies and relatives who receive Thu's handmade cakes often pay her compliments.
"I make both traditional and modern mooncakes so that everyone can enjoy their favorite flavors," Thu told Zing News. "My family members are very supportive of me baking cakes, especially my mother. She often helps me order or buy ingredients when I'm busy."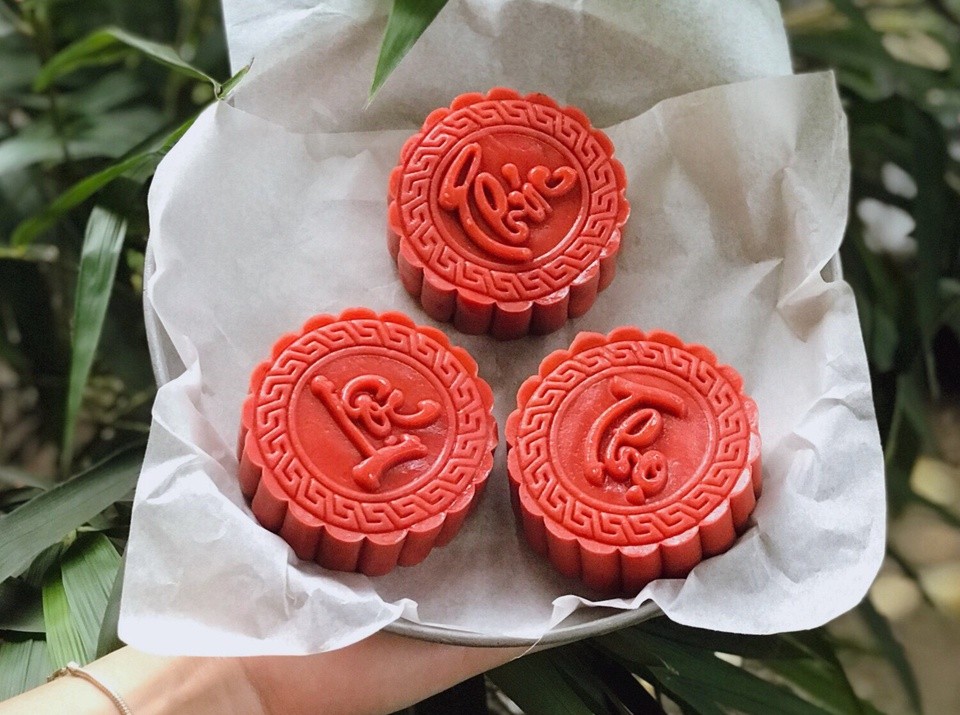 Thu's homemade mooncakes. Photo courtesy of Thu
As it's more difficult to order ingredients this year, Thu only makes enough mooncakes for her family. Her niece and nephew often assist her in the kitchen.
"They enjoy seeing me knead dough and also help me with the simple steps such as packaging," she added. "My niece loves offering me a hand while my nephew, who is smaller, loves to eat my cakes more."
Talking about this year's Mid-autumn celebration during the pandemic, Thu said she was quite sad that it was less celebrative and there's no gatherings, still it offered her an opportunity to fully enjoy every moment with her family.
"In this Mid-autumn season, I just wish that the Covid-19 outbreak could be contained soon and everything will be back to normal," Dung said.
Thu's nephew. Photo courtesy of Thu