5 facts about President Ho Chi Minh (Video: VNS)
1. Ho Chi Minh has more than 100 different names, nicknames and aliases
The list includes Nguyen Sinh Cung (his birth name), Nguyen Tat Thanh, Lin, Tran, Old Chen, Nguyen Ai Quoc, Vuong, Ba, Hong Quoc Tuan, etc. The president's most common name is, however, Ho Chi Minh, meaning "Bringer of Light", which was adopted in 1942. Each name marks an important milestone in his life and career path, according to the book titled "Patriots and Tyrants: Ten Asian Leaders" written by Ross Marlay and Clark D. Neher.
2. Ho Chi Minh worked as a pastry chef in East Sussex in England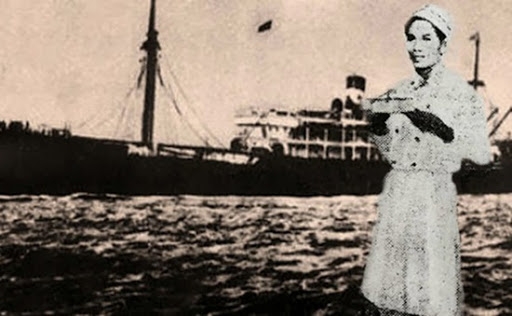 Ho Chi Minh used to work as a pastry chef in East Sussex in England (Photo: Bao Ha Giang)
He was employed on the Newhaven-Dieppe ferry in the years following the First World War, after joining a French Steamer as a cook in 1911.
A designs competition was held in the University of Sussex back in 2015, in which British students were encouraged to submit designs for the town's second monument to Ho Chi Minh after the port was given a statue of him in 2013 on what would have been his 123rd birthday, The Independent said. The winning piece was later displayed in the West Quay area of Newhaven later this year, marking 125 years since his birth on 19 May, 1890.
3. Ho Chi Minh practiced 12 different sports.
The long list includes walking, mountain climbing, martial arts, horse riding, rowing, chess, swimming, weight lifting, football, table tennis, billiards, and volleyball, as reported by VNS.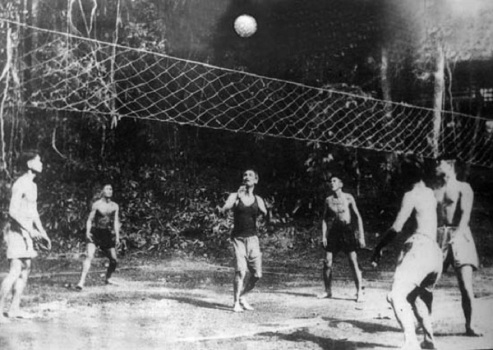 Ho Chi Minh (black shirt, Middle) playing badminton (Photo: Dai Hoc Lac Hong)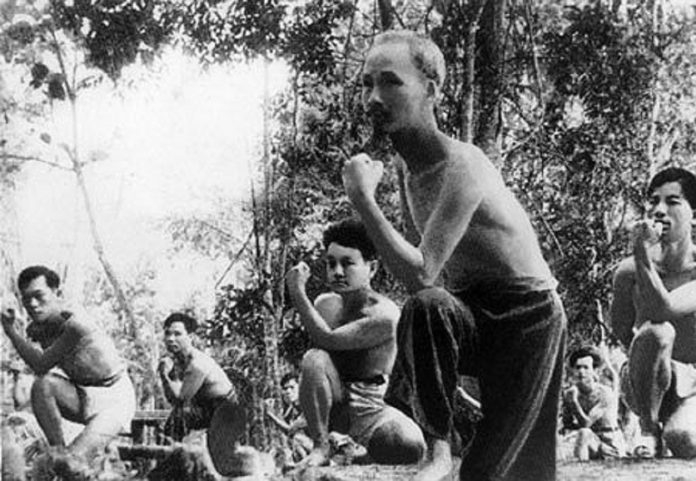 The president doing exercises (Photo: NVHTN TP HCM)
The President had kept the physically-active habit for almost his whole life, even during his time in foreign countries. No matter it's the bittering cold on winter days in Russia and France, or the narrow living space in Yunnan, China, or the forest's poor living conditions in Cao Bang, Vietnam, Ho Chi Minh kept doing morning exercising on a daily basis, swimming, tidied up the surroundings, helped local people with their farming, etc. He even spread the love for physical activities and sports to his juniors by encouranging them to wake up early and do more exercises, Tinh Doan Ha Tinh said.
4. Ho Chi Minh is also an excellent writer and journalist with 2,000 articles and nearly 300 poems published.
VOV World reported that in his revolutionary career, President Ho Chi Minh wrote many historic documents and famous works, including a collection of poems called "Prison diary". The work is a self-portrait in poems, reflecting the humane and optimistic soul of the profound communist and poet Ho Chi Minh. The poems collection was then translated into many languages, including Chinese, English, Russian, German, Arabic, Portuguese, Korean, Japanese, etc.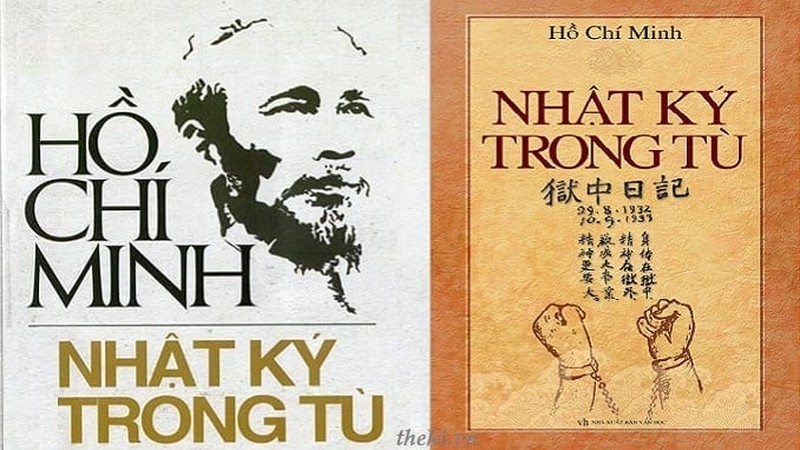 The cover of "Prison Diary" in Vietnamese version (Photo: Bao Phap Luat)
Below are two poems from Ho Chi Minh's "Prison Diary".
Hard Is the Road of Life
"Having climbed over steep mountains and high peaks.
How should I expect on the plains to meet greater danger?
In the mountains, I met the tiger and came out unscathed:
On the plains,. I encountered men, and was thrown into prison."
The Flute of the Fellow-Prisoner
"Suddenly a flute sounds a nostalgic note;
Sadly the music rises, its tune is close to sobbing:
Over a thousand miles, across mountains and rivers,
Journey's an aching grief. We seem to see a woman
Climbing a far off tower to watch for someone's return."
5. Statues of Ho Chi Minh has been erected in over 20 countries around the world
Since a 1987 UNESCO resolution calling for member states to commemorate the centenary of the birth of late President Ho Chi Minh, many countries have dedicated statues, museums, parks and streets in honor of Vietnam's 'great man of culture.'
According to the Ministry of Foreign Affairs, as many as 20 countries across Asia, Europe, America and Africa have erected statues in remembrance of late President Ho Chi Minh.
Between 2009 and 2015 when Vietnam implemented a scheme to promote his commemoration in line with the UNESCO resolution, ten statues of the Vietnamese leader were erected in Chile, the Dominican Republic, Mexico, Argentina, the Philippines, Singapore, Sri Lanka, Laos, and Thailand.
Vietnam's embassies in Russia, Austria, India, and Germany are also working to complete memorials to the late president in each country's major city.
Even in countries where President Ho Chi Minh had never set foot, his ideology and influence left an impact on locals, Binh told Tuoi Tre News.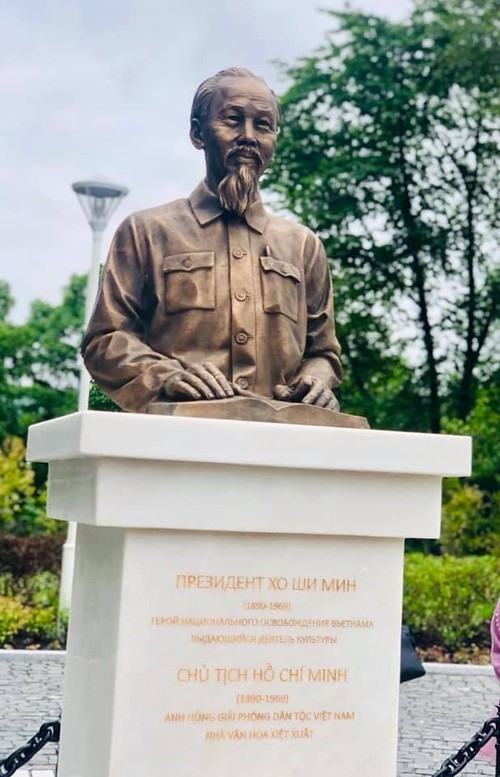 Ho Chi Minh's monument amid a flower garden on Borisenko street in Russia's Vladivostok city (Photo: VOV)
In the latest update, relevant Vietnamese agencies and the local government of the Russian city of Saint Petersburg are working on a project to erect the late Vietnamese President Ho Chi Minh's statue in the city.
The information was disclosed by the Vietnamese Ambassador to Russia Ngo Duc Manh in an interview granted to VOV recently.
According to the diplomat, Saint-Petersburg, formerly known as Petrograd, is a historical city where President Ho first landed during a trip to Russia in the early 20th century in his quest for national salvation.
The project, Manh said, is to celebrate President Ho Chi Minh's 130th birth anniversary this year.
Jasmine Le