Five-year implementation of e-government development reviewed
Prime Minister Nguyen Xuan Phuc chaired a meeting of the National Steering Committee on E-government on March 10 in Ha Noi to evaluate outcomes of e-government development over the last five years.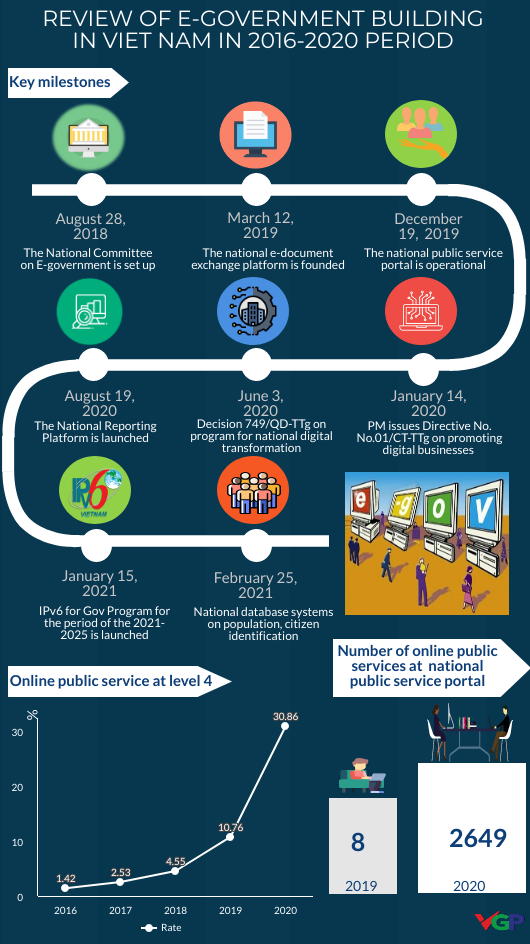 (Illustration: VGP)
Minister Chairman of the Office of the Government Mai Tien Dung reported that the number of public services has increased dramatically from eight on December 9, 2019 (since the launching of the National public service portal) to 2,800 at present. So far, the portal has provided nearly 6,800 administrative procedures at four administrative levels. In addition, it received over 116 million visits and more than 468,000 registered accounts.
More than 940,000 administrative documents were processed online through the portal, while 67,000 e-payment transactions were made with total amount of 26.7 billion VND. The portal also received more than 10,000 feedbacks.
The portal has saved over VND 8.1 trillion (US$ 351.53 million) each year, along with over VND 1.2 trillion each year in paper and delivery costs.
So far, the national reporting information system has connected to the systems of 14 ministries and agencies as well as 37 localities, saving VND 9.9 trillion each year in accordance to the calculation of the Organisation for Economic Co-operation and Development (OECD).
Meanwhile, a number of databases for e-government have been built, including the insurance database with information of 24 million families joining health insurance and more than 90 million people covered by health insurance, along with those on businesses, finance, education, health care, and population.
As of December 2020, nearly 40 "Make in Vietnam" platforms built by domestic businesses had been introduced.
Addressing the meeting, Prime Minister Nguyen Xuan Phuc, who is Chairman of the National Committee for E-Government said that Viet Nam ranked 86th out of 193 countries and territories in its e-government raking in 2020, up two places from 2018. The figure reflected Viet Nam's progress in the field. However, in Southeast Asia, Viet Nam was positioned at sixth place.
PM Phuc highlighted that e-government building was regarded as a bright spot in governmental operation especially in 2020.
However, there remain some shortcomings in e-government building including an incomplete legal environment and the limited ratio of level-4 online public services.
The Ministry of Natural Resources and Environment was tasked to speed up the building progress of the national database on land, which is expected to be launched this July.
Ministries, sectors, and localities were urged to exploit public services provided online and actively sharing their data to other State agencies, and ensuring system safety.
Earlier on January 12, the Government Office and the Supreme People's Court signed a regulation on coordination in the building of e-Government and e-courts to serve the direction, administration, and reform of administrative procedures, at a ceremony in Hanoi.
Minister-Chairman of the Government Office Mai Tien Dung and Standing Deputy Chief Judge of the Supreme People's Court Le Hong Quang signing the coordination regulation.(Photo:hcmcpv.org.vn)
Secretary of the Party Central Committee, Chief Justice of the Supreme People's Court Nguyen Hoa Binh, and Minister-Chairman of the Government Office Mai Tien Dung presided over the ceremony.
Using this regulation, the Government Office and the Supreme People's Court will coordinate in the building of e-Government, e-Courts as well as administrative procedure reform. In particular, the two sides will support and closely coordinate in the building and completion of the institution to create a fully legal environment for the implementation of E-Courts; consulting and sharing experiences in the process of developing projects on information technology application, e-Government development, and E-Courts.
The Government Office will advise on and support the application of information technology in the administration and management of records, documents, and the implementation of work on the electronic environment of the court system, connecting with the national text communication axis to serve the sending and receipt of electronic documents within the court system and with state administrative agencies at all levels.
The signing of the coordination regulation marks a milestone in close coordination between the reform and building of e-Government in state administrative agencies with administrative and judicial reform work, building e-Courts of judicial agencies, creating synergy, enhancing effectiveness and efficiency in performing the assigned tasks of both agencies; creating a basis for in-depth, substantive and effective coordination between the two agencies.
This is also the basis for the Government Office to improve the quality of advice and assistance to the Government and Prime Minister in directing and administering administrative reform work, building e-Government and the digital government, economy, and society.
US aids Vietnam to enhance e-government capacity

The United States Agency for International Development (USAID) will help Vietnam's Office of the Government (OOG) accelerate administrative reform, enhance national inter-agency coordination and transparency, ...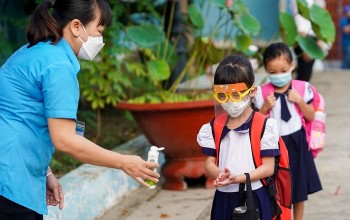 National
As of October 11, the country had inoculated over 64.9 million doses of Covid-19 vaccines, with more than 18.4 million people now being fully vaccinated.
National
The 15th National Assembly convened its second session in Hanoi on October 20 to discuss a number of national important development issues, including setting major targets for Vietnam in 2022.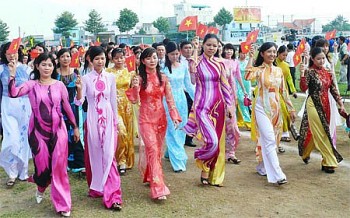 Viet's Home
Vietnamese women have always been paramount in shaping culture and protecting the homeland. To honour their sacrifices and celebrate Vietnam's Women's Day, Vietnam Times has complied a brief list of several amazing Vietnamese throughout the country's lengthy history in an American journalist's eyes.