Foreign journalists hail Vietnamese efforts in coronavirus fight
Recent times have seen numerous foreign journalists deliver lavish praise for the country's sustained efforts in slowing the spread of the novel coronavirus (COVID-19), with British freelance journalist Georgina Quach stating that the fight against the deadly virus has become a priority for millions of Vietnamese people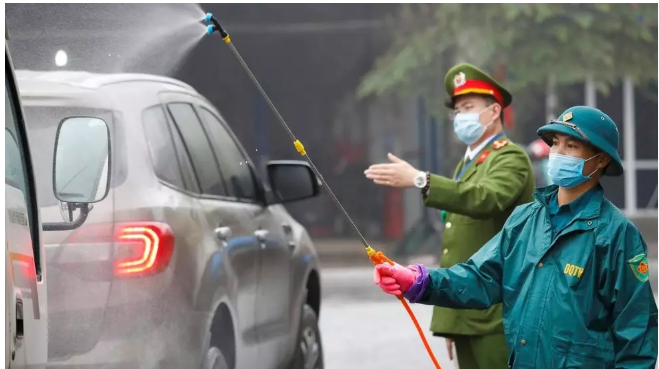 (Photo: RFI)
In a recent article published on the website OneZero, the writer detailed the proud success of the nation in its battle against the pandemic.
"One of the most effective tools Vietnam used to manage the spread of the COVID-19 was public education, often deployed via popular social media channels," she said.
The journalist noted a key move that occurred back in February, with the Vietnamese Health Ministry releasing a viral hand-washing song "Ghen Co Vy", known as "Jealous Coronavirus" in English. The purpose of the song was to spread advice on preventive measures that millions of people could take, with the hashtag #GhenCoVyChallenge reaching 37.7 million views and counting.
Furthermore, the nation's communication apparatus was also critical for implementing a range of nationwide programs, she added, noting that the country was swift to focus on targeting, testing, and aggressively contact tracing, a tactic that similarly helped Vietnam to become the first country to have stopped the SARS pandemic 17 years prior.
Along with a system in place for proactive monitoring, the nation also launched two smartphone apps that enable users to detail their symptoms and voluntarily report cases of suspected infections in their area, therefore serving to identify hot spots.
In addition, journalist Dana Kenedy recently published a story titled "How did Vietnam manage to avoid even one coronavirus death?" for the New York Post, in which the Vietnamese achievements in response to the COVID-19 were greatly praised.
She gave quotes from CNN stating that the country ignored China and the World Health Organisation's initial insistence that there was no evidence of human-to-human transmission, moving instead to deploy rapid measures such as strict quarantine measures and contact tracing.
Although the nation's first COVID-19 cases were not reported until January 23, by then the country was fully prepared, she said.
Kenedy went on to state that when the nation declared a national epidemic on February 1 it had only six confirmed cases nationwide. This led to flights between the country and China to be halted, swiftly followed by the suspension of visas being given to Chinese citizens.
Following a three-week shutdown, the nation later eased social distancing rules in late April and hasn't had any reports of local infections for over 40 days in a row. The article concludes by stating how businesses and schools have reopened with life slowly returning to normality.
VOV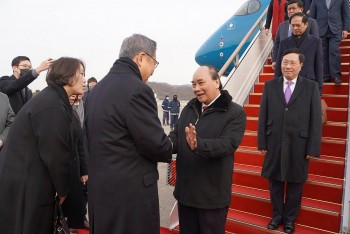 National
Vietnam News Today (Dec. 5): Additional 204 Covid-19 cases recorded on December 4; State President warmly welcomed in Seoul on RoK visit; Vietnam, Venezuela boast potential for fishery cooperation; Northerners feel chill as cold wave intensifies.