Foreigners Appreciate Vietnam's Support Amid Covid-19
On the afternoon of August 19, the Steering Committee for Covid-19 Prevention and Control in Thu Duc City, Ho Chi Minh City gave gifts to foreigners affected by the Covid-19 pandemic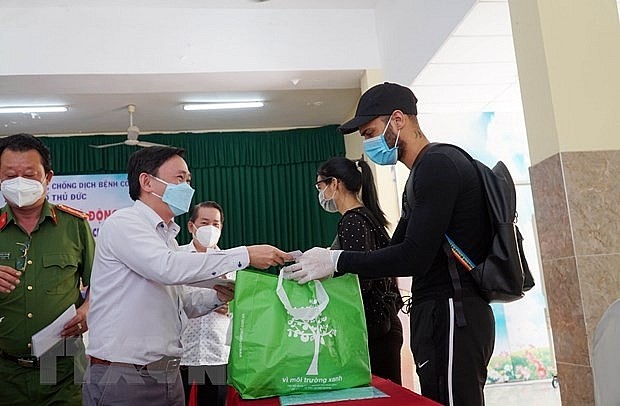 Foreigners staying in Thu Duc City receive gifts from the Thu Duc City Steering Committee for Covid-19 Prevention and Control. Photo: VNA.
Thu Duc city met to encourage 25 foreigners affected by the epidemic and in difficult circumstances. Among them, there were people who worked as teachers, chefs and workers before the fourth wave of the pandemic. The pandemic has lasted for many months, causing their accumulated money to dry up as well.
At the meeting, Tran Huu Phuoc, chairman of the Vietnam Fatherland Front Committee of Thu Duc City gave an encouraging speech. He told foreigners staying in Thu Duc city about the difficulties they encountered during the time the city applied Covid-19 prevention and control measures.
Tran Huu Phuoc also expressed his wish that foreigners staying in the area continue to support the policies of Ho Chi Minh City and comply with local regulations in the prevention and control of the Covid-19 pandemic.
Leaders of Thu Duc gave gifts worth VND2.5 million (US$109) (including cash and essential goods and utensils) to foreigners living in Thu Duc.
Receiving a gift from Thu Duc, American Danny Ray Draughn was touched by the local support. Draughn has lived in Thu Duc for nearly 10 years and is an English teacher for children aged 5 and up. For nearly two years now, the pandemic has severely affected his income.
However, as a person who loves the country and people of Vietnam, he still wishes to stay for a long time. Draughn said recently, he also had to reduce all his but sometimes it was still difficult.
"Today, being encouraged and given gifts by the local government, I am very happy. This will be the motivation for us to get through this difficult period. We thank Thu Duc, Ho Chi Minh City and the Vietnamese people!" he said.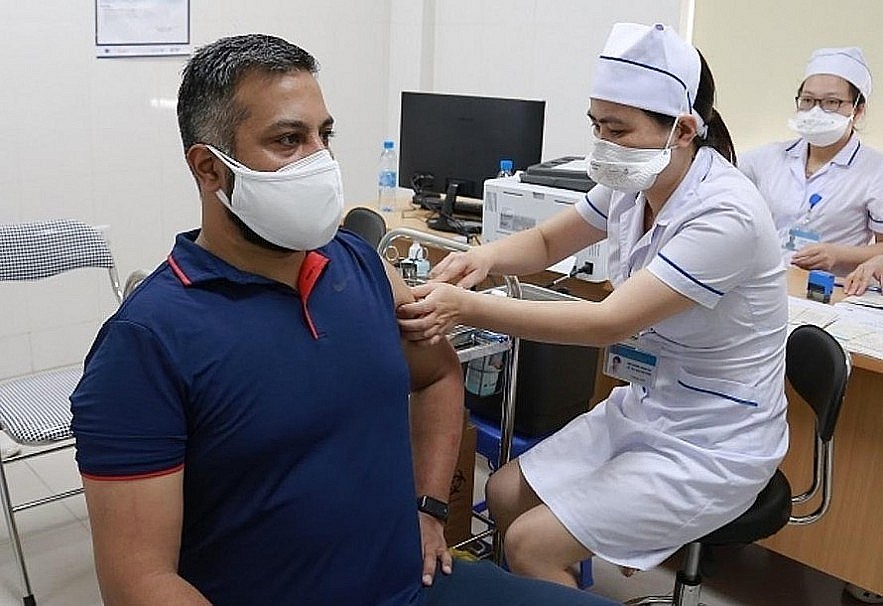 A foreigner gets vaccinated in Vietnam. Photo: TienPhong
New Zealander Johnston Gareth Alexander also expressed his gratitude to the Vietnamese people for always supporting him as well as the expat community during this difficult time. "I regularly receive food from people. If they have vegetables, they give me some. If they have fish, they also help me. I have not had an income for many months, but with everyone's support, my life is not too miserable. I love you, I love Vietnam!" he said.
On this occasion, Thu Duc gave 25 gifts to 25 foreigners who were affected by the pandemic, each gift worth more than VND500,000 and VND2 million in cash.
Previously, the People's Committee of Ho Chi Minh City has just issued an urgent document to the People's Committee of Thu Duc City and the People's Committees of districts to direct functional agencies to coordinate with local police to review and make statistics on the number of foreigners residing in Vietnam. The city wants to have information on foreigners who are facing difficulties, have not been vaccinated against Covid-19, have no funds to cover daily life.
After this, the city will influence and mobilize to bring these people to a suitable location so that Ho Chi Minh City can support them during social distancing and have a vaccination plan. Ho Chi Minh City People's Committee requested Thu Duc's, 21 districts to send reports to Ho Chi Minh City Police, and Ho Chi Minh City Department of Labor, War Invalids and Social Affairs no later than August 20.
The People's Committee of Ho Chi Minh City also assigned the Ho Chi Minh City Command to chair and coordinate with the People's Committee of Thu Duc City, the People's Committees of districts and related units to research and review the existing concentrated isolation areas for accommodation for these people.
In case of necessity, the People's Committee of Ho Chi Minh City proposes to repair facilities, make temporary residences for foreigners, propose funding, and arrange personnel to serve the above number of foreigners (including interpreters). During the implementation of social distancing, the proposed report should be submitted to the People's Committee of Ho Chi Minh City on August 22 at the latest.
For the Department of Foreign Affairs, this agency is assigned to contact the Consulate General of countries and international organizations in Ho Chi Minh City to notify and request countries to coordinate in reviewing and statistics on the number of foreigners who have not been vaccinated. Ho Chi Minh City will provide timely support and facilitate vaccination for foreigners in difficult circumstances.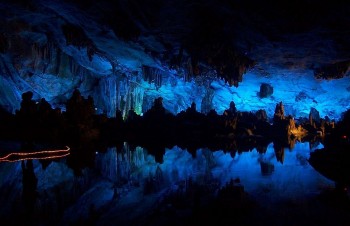 Travel
Caves are the creation of nature, charming any tourists with their mysterious and an air of danger, waiting for humans to explore the deepest secrets inside them. Take a look at these magnificent and beautiful caves around the world that you must visit once in your lifetime.
Viet's Home
According to the AFC official statement, Vietnam striker Nguyen Tien Linh won the AFC International Player of the Week after receiving the most votes out of the remaining nine players.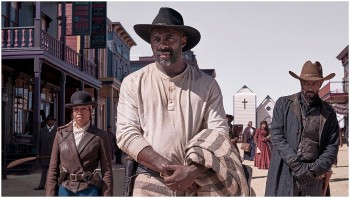 Handbook
November is coming close, and the cold outside makes us want to curl up inside our warm blanket and bing watch our favorite movies or shows. Here is the list of what is coming on Netflix in November, and some of the most expected Netflix originals for you to enjoy.