Ho Chi Minh City to Vaccinate 200,000 Foreigners
Vice chairman of HCM City People's Committee Duong Anh Duc has approved a proposal by the city's Foreign Affairs Department about COVID-19 vaccinations for foreigners in the city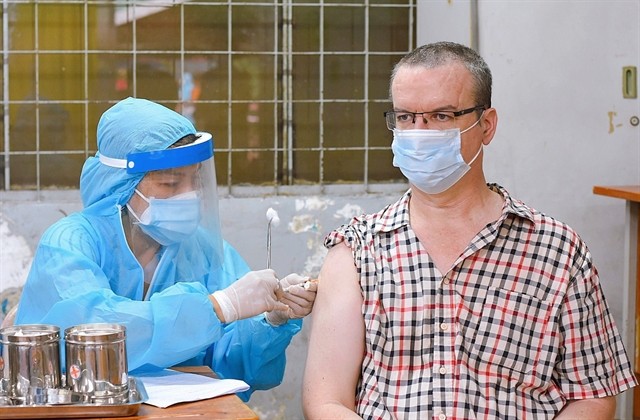 A foreigner is vaccinated against COVID-19 during a community vaccination programme in HCM City early this month. Photo: VNA
Accordingly, Duc agreed with the proposal of the Department of Foreign Affairs to vaccinate foreigners in the city and assigned the Department of Health to allocate vaccine doses and organise the vaccination as soon as possible.
Accordingly, the city's health department will arrange vaccines for foreigners who are living, working or studying in the city as soon as possible.
As reported by VNS, currently, there are more than 210,000 foreigners in the city. Embassies and international agencies based in the city expressed desires to have their citizens and staff get vaccinated against COVID-19 as soon as possible.
The municipal Department of Foreign Affairs assessed that the implementation of vaccination for foreigners in HCM City is of great significance, showing the attention of the city in particular and Vietnam in general to the foreign expat community in the city, thus making them feel secured and increase their contributions to the city's development.
Since early this month, the department had proposed local authority roll out vaccinations for foreigners.
Many diplomatic officials, staff and foreign citizens living and working in HCM City have been vaccinated against COVID-19 during community vaccination programmes.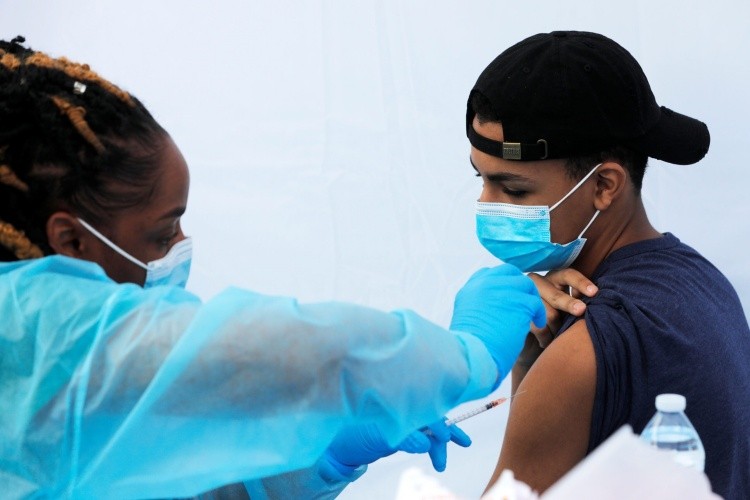 Photo: VNE
To register for the COVID-19 vaccination, people can access the COVID-19 vaccination portal https://tiemchungcovid19.gov.vn/portal/register-person.
The other way to register is via the E-health app for phones using Android and iOS that can be downloaded here https://hssk.kcb.vn/#/sskdt.
To use the app users must register with a phone number. After verifying their information, users will receive instructions for registering for a vaccination.
Data collected will be transferred to vaccination venues. The venues will screen registrants, confirm their information, and make a list of people to prioritise. Once registered, users will be notified as vaccines become available. They will be given an appointment for screening and will be informed about their vaccination schedule.
Over the past time, many diplomatic officials and staff and foreign citizens living and working in HCM City have been vaccinated against COVID-19 during community vaccination stages, according to VNA.
In another move, Deputy Director of the Department of Tourism of central Da Nang city Nguyen XuanBinh said that the department has sent a dispatch requesting directors and owners of tourist accommodation establishments and service facilities that meet standards to serve tourists, and directors of travel agencies and tourist attractions to review and make lists of employees to register for vaccination against COVID-19.