Foreigners in Vietnam Yearn for Post-pandemic Travel
Foriegners across Vietnam eagerly await to continue exploring the nation. William wants to travel outside the province, but he is afraid of having to be isolated and tested many times, and Klovstad is waiting for international visitors to come to Ho Chi Minh City to continue working as a guide.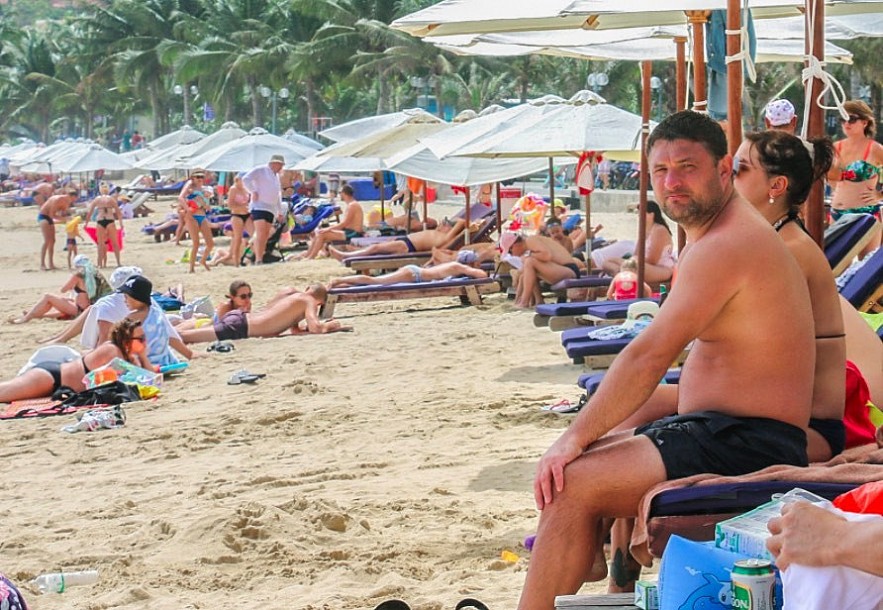 Photo: Zing
"Is there any place that welcomes green card tourists from Ho Chi Minh City without quarantine? I want to go somewhere for a few days", Michael Williams (Canadian, living in District 1) asked online.
After easing social distancing, Ho Chi Minh City in turn opened tourism with localities in the country. Vietnam's expat community is desperate for a change of scenery.
Some foreigners in Ho Chi Minh City took part in day tours to Can Gio and Cu Chi districts. Besides, others want to go further but are still ambivalent about the regulation.
Confused about 'new normal' travel restrictions
Michael Williams is an English teacher living in Ho Chi Minh City for 3 years. During social distancing, he is still busy teaching online, so he needs to travel to relax.
"I live in the city center, convenient and comfortable. But sometimes I want to 'hide' somewhere with fresh, quiet nature because being in the city for too long is suffocating. This is very important for mental health," Williams said.
The Canadian teacher has a Covid-19 green card, ready to be fully tested to travel. What he is afraid of is that he does not want to be isolated when he arrives at each locality, because he does not have time to go for too long.
"Currently, I am still waiting for local information on travel regulations for people from Ho Chi Minh City. Not many localities are open yet, or each has its own regulations, which can be inconvenient," Williams said.
Michael Williams especially enjoys traveling by train in Vietnam. Photo: Michael Williams
From November 1, people from Ho Chi Minh City can visit Khanh Hoa, Phu Yen, and Binh Dinh, but need to register for a tour at a travel agency, and visitors have not been able to explore all destinations. Williams is not interested in group tours.
"I really want to go to Phu Yen or Quy Nhon, where I have never been. There, I will go to pristine beaches, go diving and eat fresh seafood, reconnect with nature. That's why I need to go alone, not depending on a crowded tour," he said.
Williams wanted to visit Can Gio, because he had never been there, and the place is not subject to strict procedures. He plans to rent a car at the weekend and go for the day.
Waiting for foreigners to come to HCMC
JP Klovstad (60 years old, Norwegian) is a tour guide specializing in leading foreigners from Ho Chi Minh City to many places in Vietnam and Southeast Asia. There are no international visitors and tourism activities have not eased among many localities are two things he worries about his job.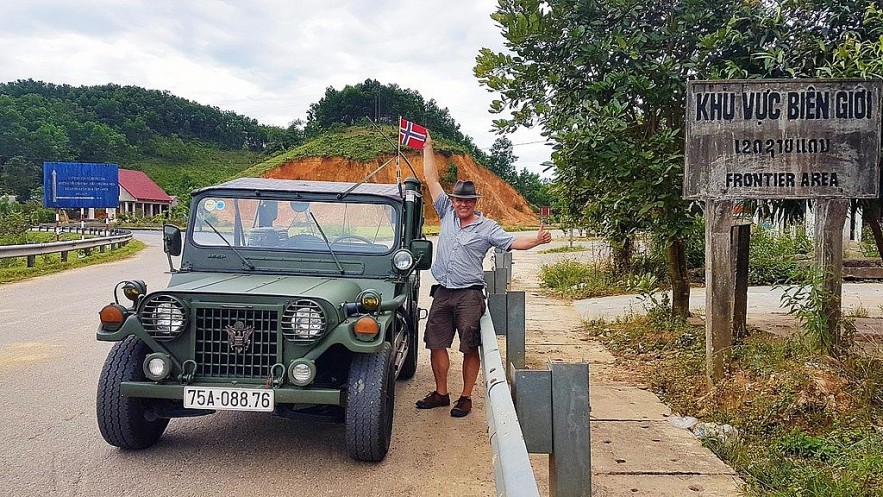 Klovstad has 29 years of travel experience around the world, first coming to Vietnam in March 2003. Photo: Klovstad
"I hope the city opens up flights and borders with neighboring countries, Western visitors can be welcomed back, and regulations on passports for vaccines and isolation procedures are easier, so that I can keep working," Klovstad said.
Since Ho Chi Minh City stopped welcoming international guests in March 2020, the Norwegian guide has been working, before having to take a break during the last social distancing period.
Klovstad said that if he does not have a job until May-June next year, he will return to Europe or move to other Southeast Asian countries, temporarily working in tourism there for a while. When Ho Chi Minh City has enough job opportunities, he will come back.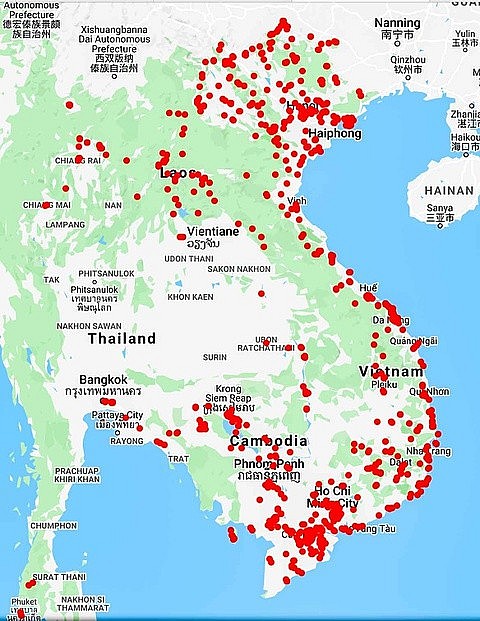 The map marks the places Klovstad has visited while living in Vietnam, from September 2017 to present. Photo: Klovstad
"Anyway, I need a trip of my own soon. Maybe late November, I'll rent a jeep and take a ride. I will come to see the bull racing festival in An Giang if there is one, but last year I was a day late," Klovstad said.
In December, the 60-year-old man plans to drive a jeep from South to North for a month. He wanted the trip to be enjoyable and easy to interact with the locals.
That's what he wanted before being a tour guide again when Ho Chi Minh City welcomes international guests.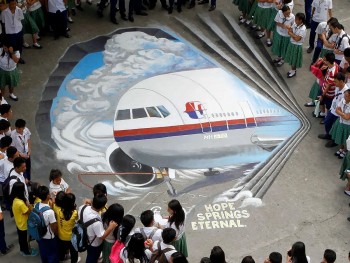 World
The world might never know what really happend when these planes went off the radar. Let's take a look at some of the unsolved mysteries of aircraft disappearances.