Four bars to chill out at night in Da Lat
When it comes to Da Lat (Lam Dong), visitors should be reminded of the cool air, colorful types of flowers, and green pine forests. Nevertheless, this highland city owns a series of bars for you to chill out after long busy days at work.
Fox's Den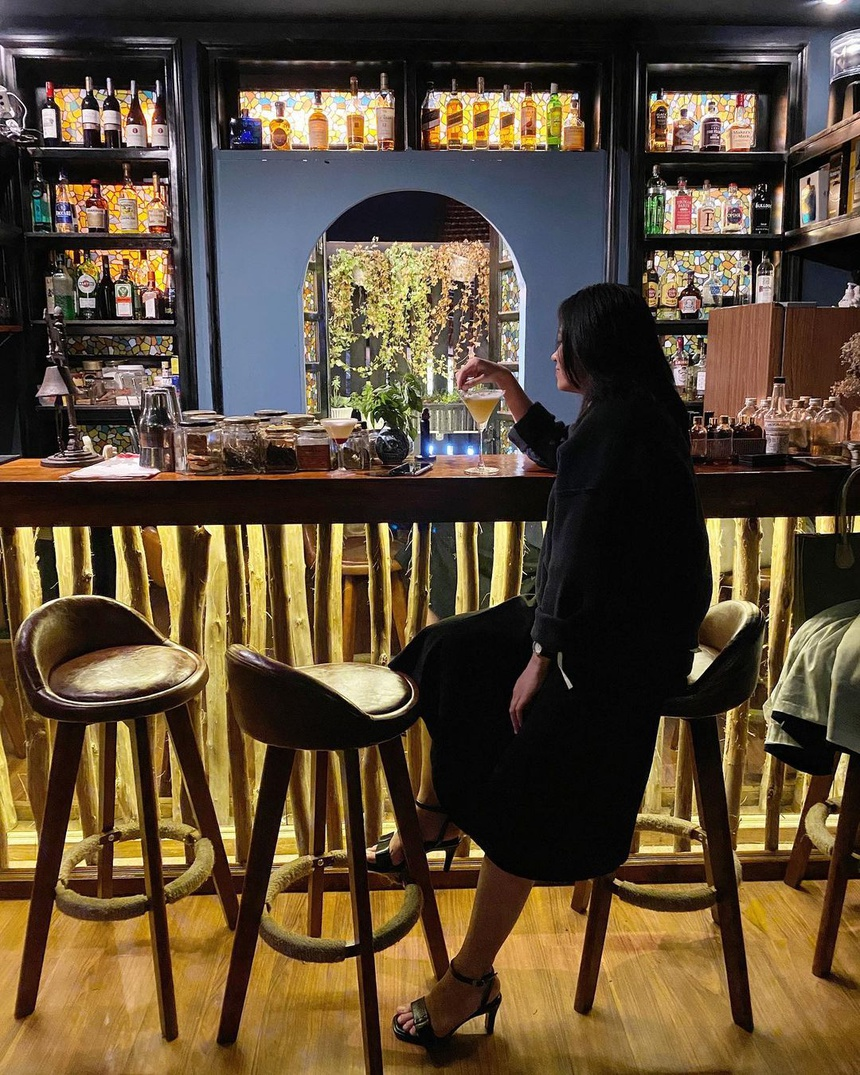 Photo: Ntnhuocyyy/ via Zing News
Fox's Den, hidden under the avocado trees is a familiar destination for tourists who want to taste cocktails in Da Lat. Although it is called the bar, the private space here can help you to escape from the hustle and bustle of life, Zing News reported.
Address: Tang Bat Ho
Opening hours: 18-12h
Reviews of customers:
Mix Truong told to Zing News: "The bar boasts a cozy and close space in the middle of the city. The menu is diverse, based on Disney movies and reasonably priced. Bartender is friendly, interactive and helpful".
Ha Ngoc Lan Anh: "The bar serves good food, beautiful space and wonderful music. However, there is a shortage of staff".
Tran The Hung: "Cocktail here has an excellent flavor. The bartender is friendly and enthusiastic. Though the space is quite small, it offers perfect corners to take photos".
Similar Cocktail Bar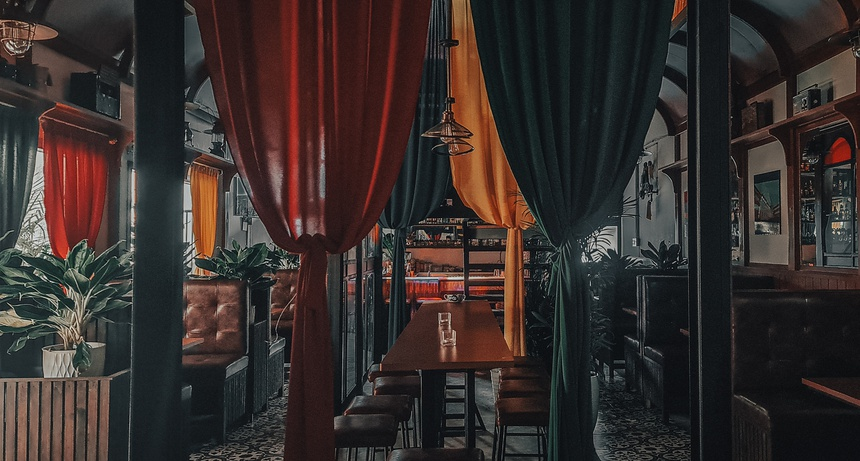 Photo: Zing News
About 50 meters from the Domaine de Marie Church, Similar Cocktail Bar is inspired by the train stations and ancient French architectures in Da Lat. Apart from the signature dishes, you can ask the bartender to mix cocktails to your liking taste.
Address: Mai Hac De
Opening hours: 24/7
Reviews of customers:
Anh Tom: "The décor at Similar Cocktail Bar is nice and the service staff is dedicated and considerate. Nevertheless, the menu is not varied, only includes 20 kinds of cocktails".
Tran Quy: "The bar owns a unique 3-story European architecture. Both the manager and staff are professional and friendly. The menu is diverse and reasonably priced".
The Chair Man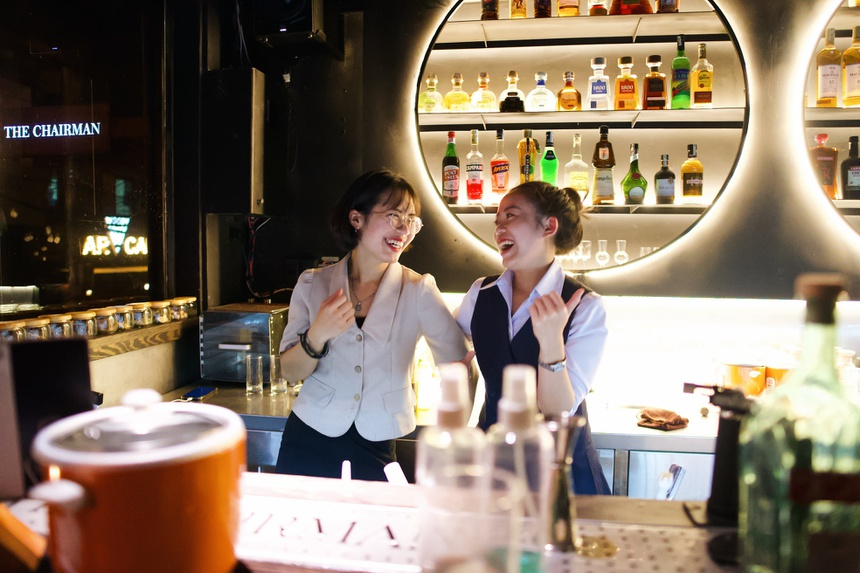 Photo: The Chair Man
Located in the Da Lat city center, the Chair Man impresses visitors thanks to its intimate space. A special thing in the Chair Man is that patrons will have the chance to try the handmade marshmallows before opting for drinks. Then, the bartender will make cocktails that have a similar taste to the candy you like.
Address: Truong Cong Dinh
Opening hours: 17-2h
Reviews of customers:
Nguyen Hoang Bao Chau: "This place leaves me a strong impression, not only by its attractive design but also by its hospitable staff. The bar is quite crowded, yet, staff always pay attention to each customer. I savor a quite strange cocktail with the aroma of vegetables. I think this is a "must-try" experience in Da Lat."
Le'on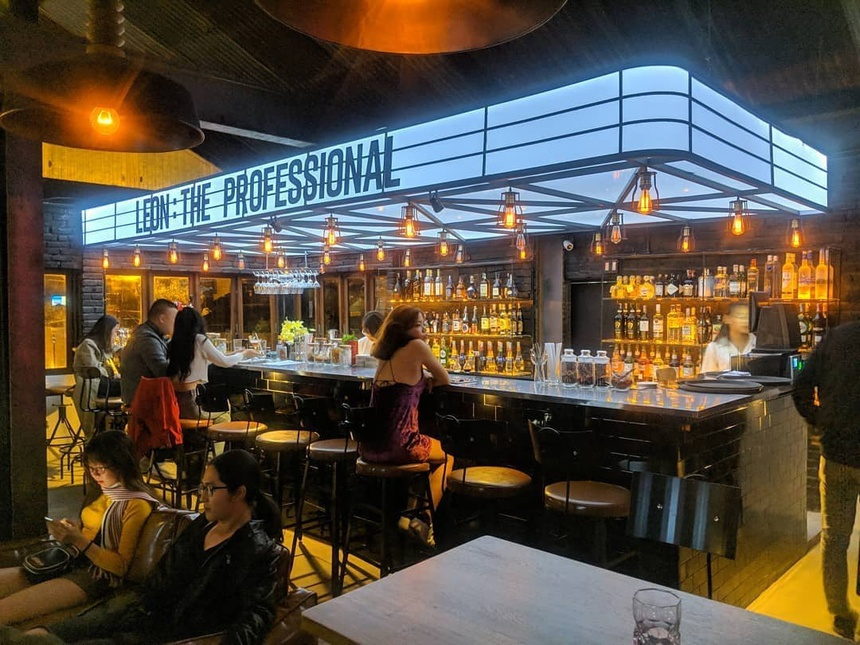 Le'on, with vintage décor, is a "not-to-be-missed" destination to chill out at night in Da lat. Photo: Luong Thuy Linh/ via Zing News.
Le'on is built on the foundation of an old studio. This bar is inspired by the famous film Léon: The Professional (1994). There is nothing more perfect than sitting amidst a retro space and sipping a glass of cocktail.
Address: Hai Ba Trung
Opening hours: 0-2h and 17-23h59
Reviews of customers:
Luong Thuy Linh: "At Le'on, you will surely be surprised at how bartenders performs their cocktail-making skills. Drinks are delicious and varied, especially they are prepared according to each person's taste. For those who want to disconnect from the chaos of daily life, Le'on is no doubt an ideal place".
To Nhat: "The highlight of Le'on is that it shows classic movies every evening. You can both watching films and relishing cocktails".
Stunning scenes of Da Lat suburb

Leaving "bustling town", riding back to National Highway 20 to Dran town of Da Lat suburb, you will easily catch sight of peaceful nature.