Stunning scenes of Da Lat suburb
Leaving "bustling town", riding back to National Highway 20 to Dran town of Da Lat suburb, you will easily catch sight of peaceful nature.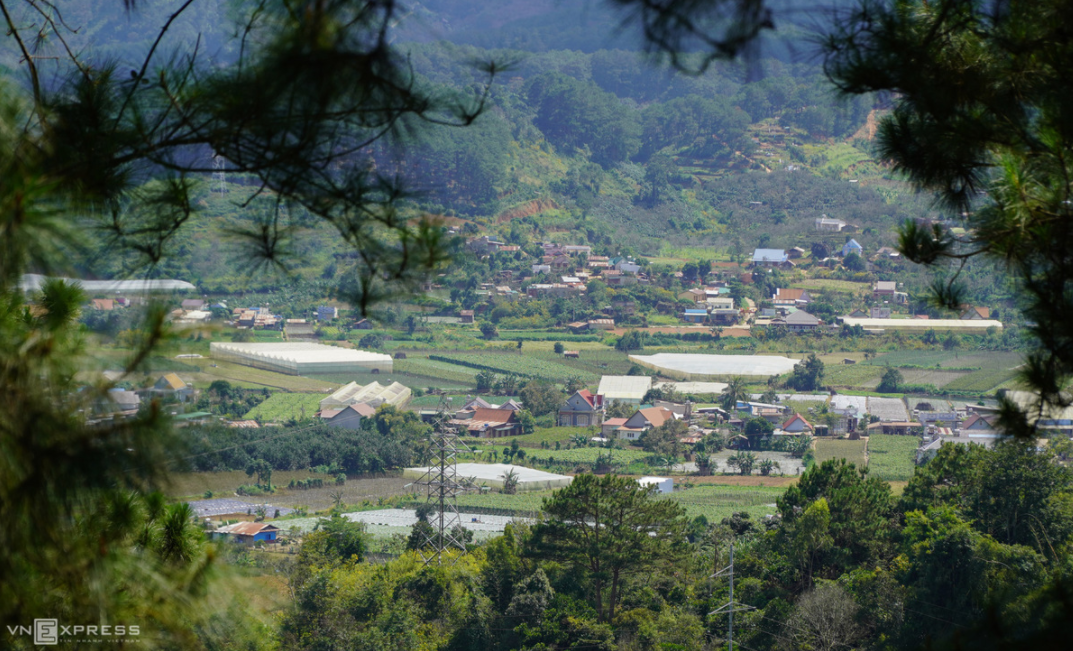 Dran town, Don Duong district, Lam Dong was formed at the same time as Da Lat city (in the early twentieth century). This photo captures a small corner of Dran town which is located at the foot of Da Nhim hydropower dam. From Da Lat, one can catch sight of Lac Lam parish in Dran, where songwriter Trinh Cong Son used to live and wrote numerous famous love songs. (Photo: VN Express)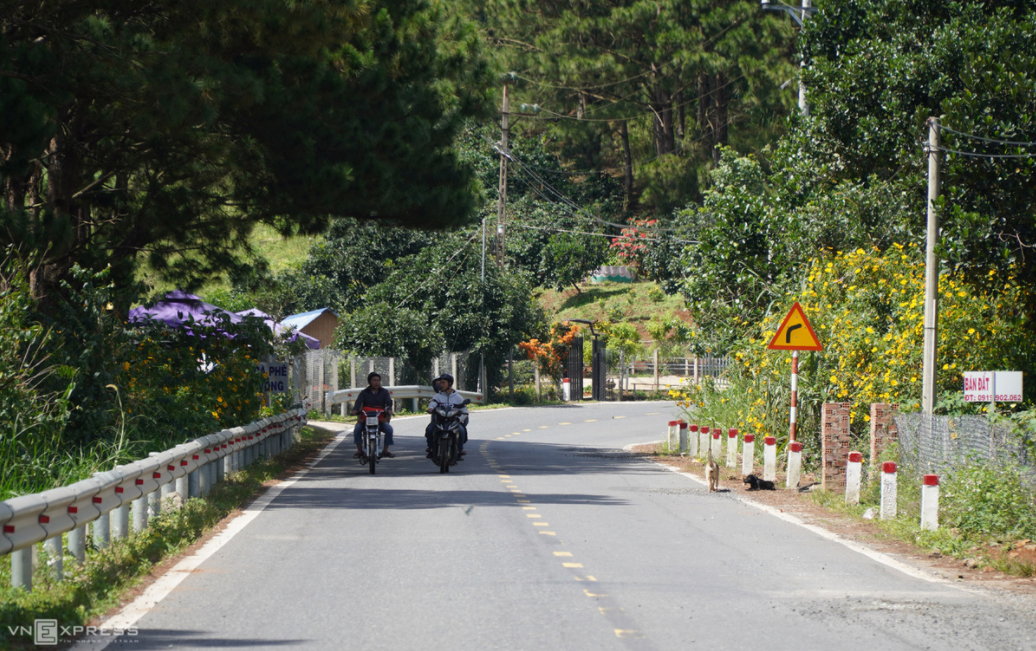 The road leading to Dran town is decorated with golden wild sunflowers and pine trees. (Photo: VN Express)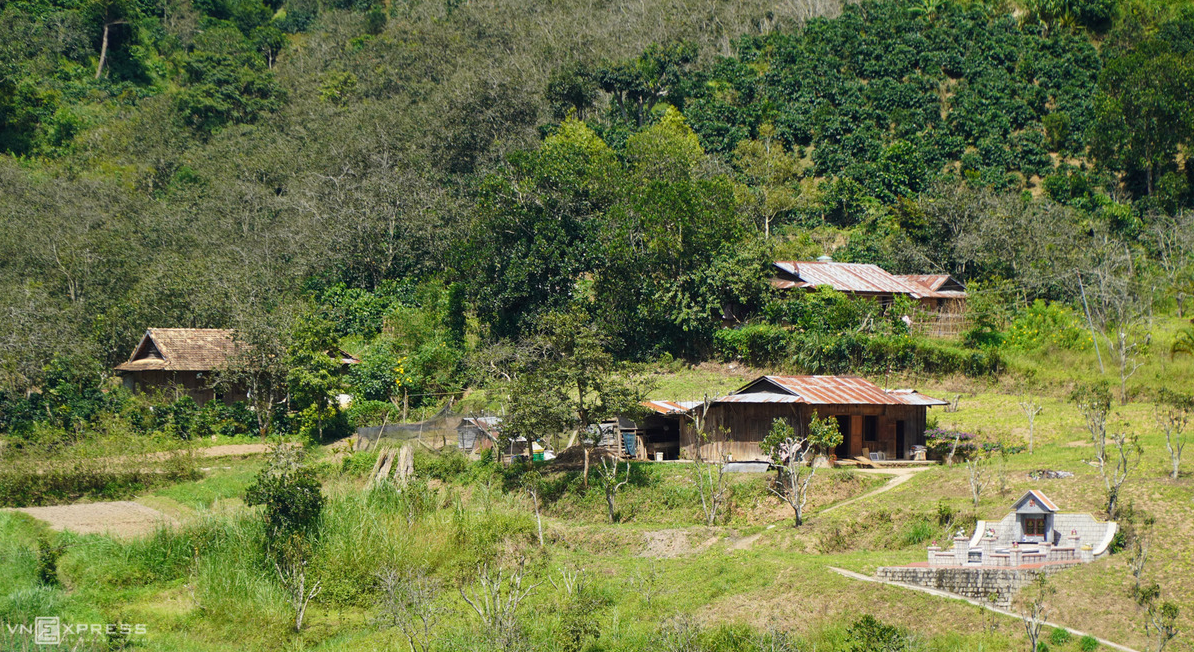 Dran was initially just a stop on the railway from Phan Rang to Da Lat. Then, the workers of the railway started settling down in this location, creating what we know as today Dran tow.(Photo: VN Express)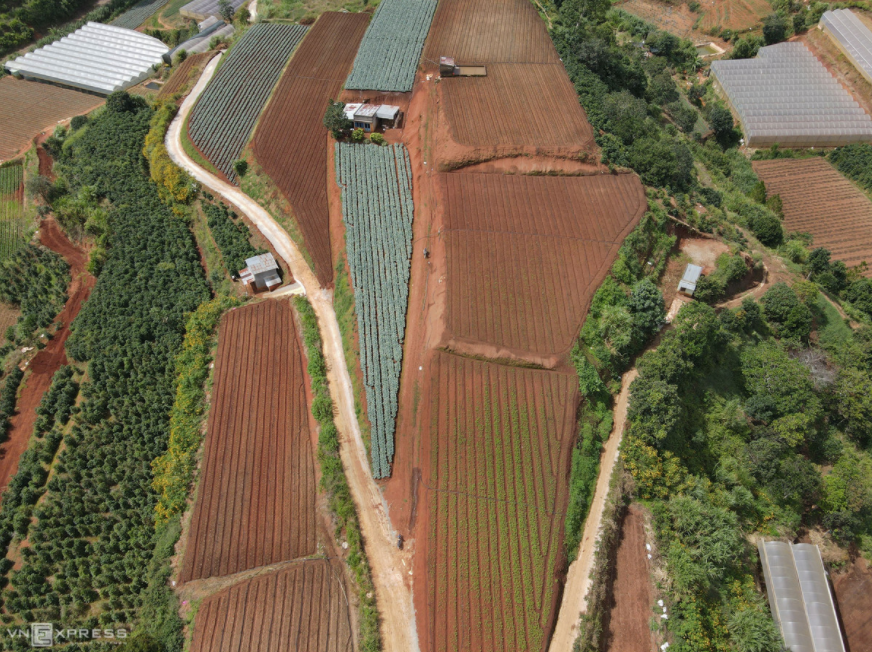 Dran lies about 40km from Da Lat city. On the road to conquer this town, visitors will easily encounter "purely natural" vegetable terraced valleys, where the automatic watering system was already installed by Da Lat farmers to increase agricultural production. (Photo: VN Express)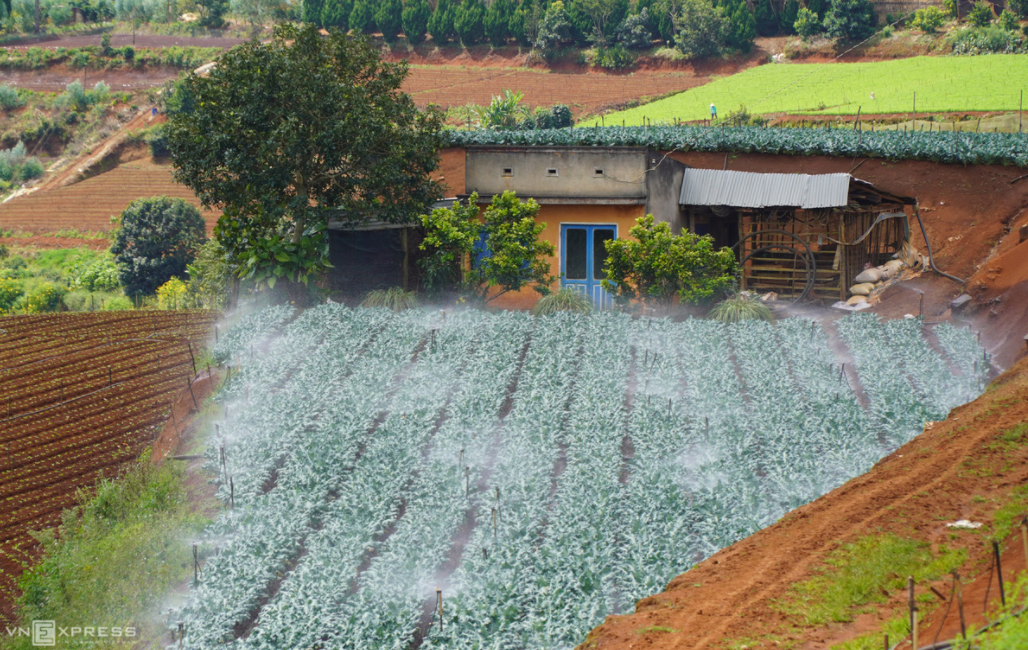 Not only the northwest region of Vietnam but Da Lat also famous for the stunning terraced fields. (Photo: VN Express)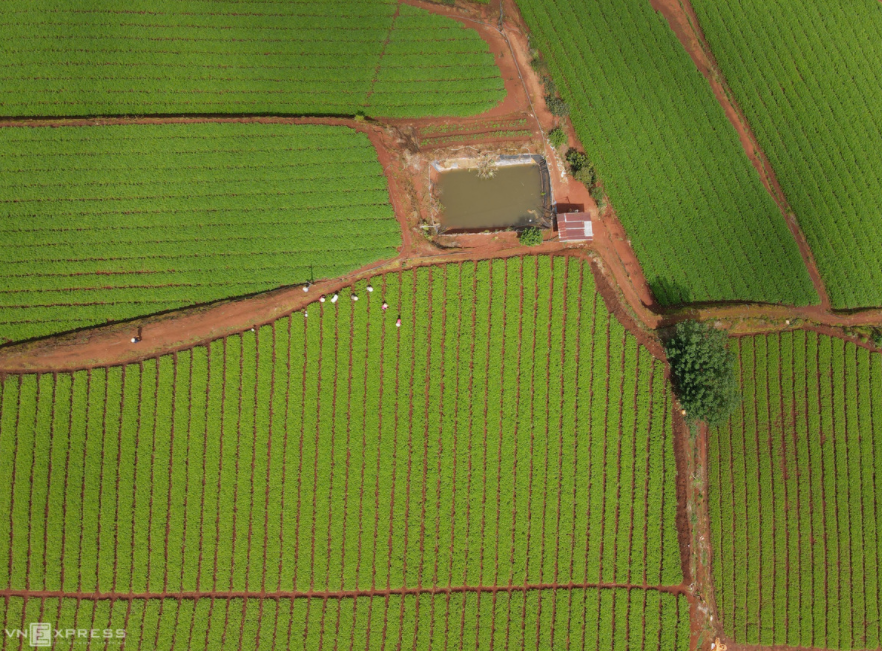 Da Lat's vegetable fields viewed from above. (Photo: VN Express)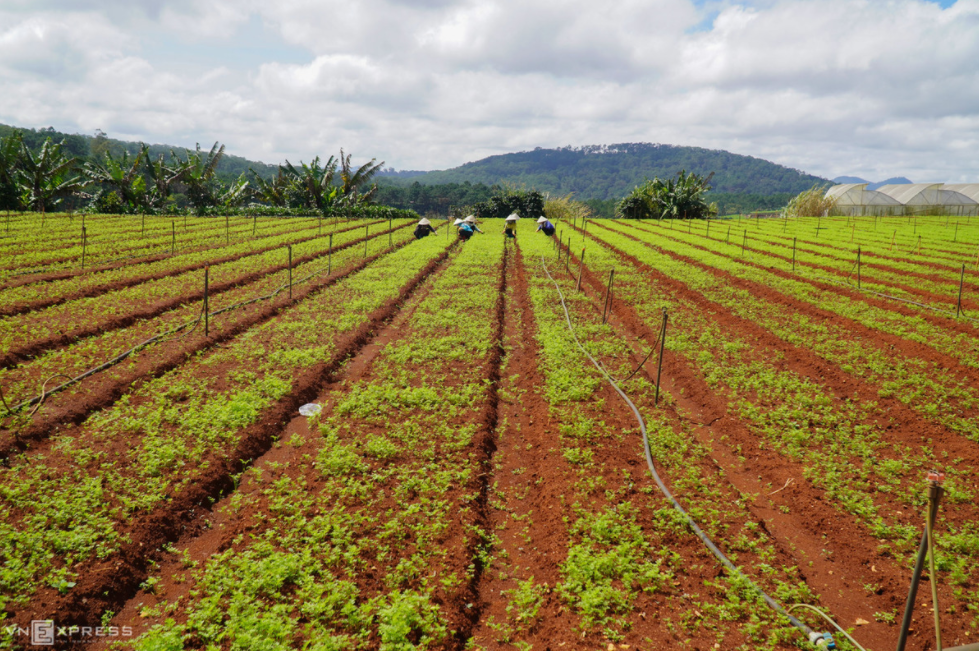 The green color of the vegetables, the happy laughter of the local women in the suburb of Da Lat will free your soul from the pressure of work. (Photo: VN Express)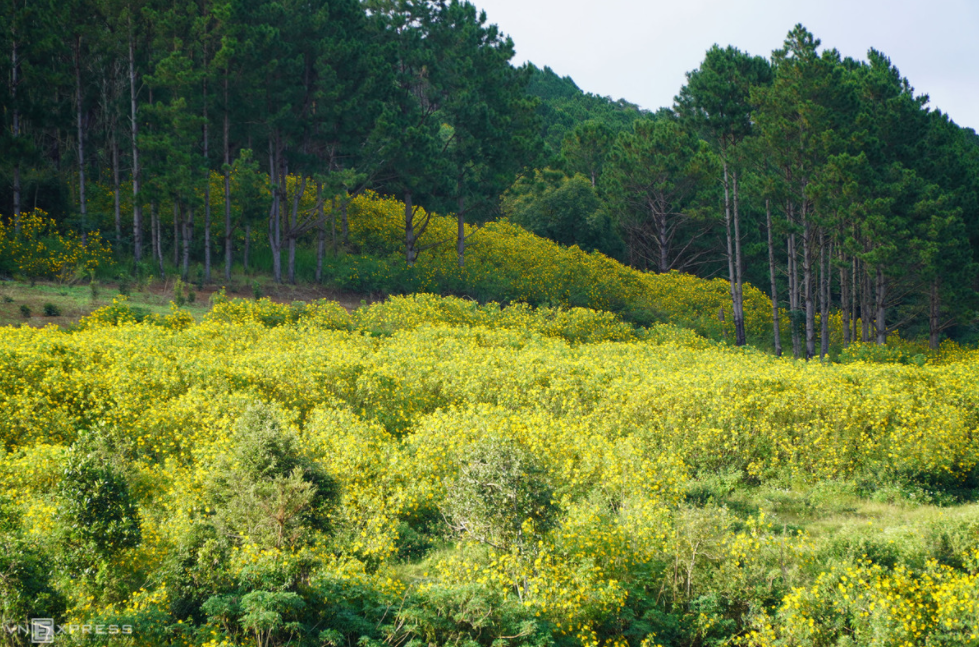 In November, the hills of Dran are covered with the shining golden colors of wild sunflowers. (Photo: VN Express)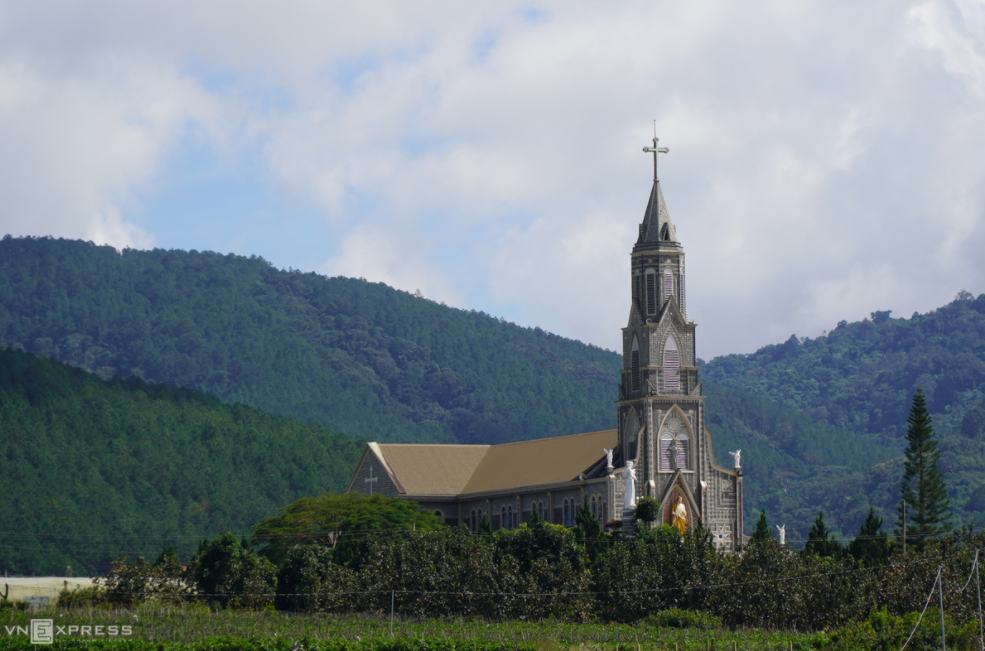 This photo captures a church in Don Duong, which gives visitors the feeling of peace after a long journey. From the town of Dran, tourists can follow National Highway 27 to Phi Nom junction to return to Dalat or ride down Ngoan Muc pass to explore Ninh Thuan province. (Photo: VN Express)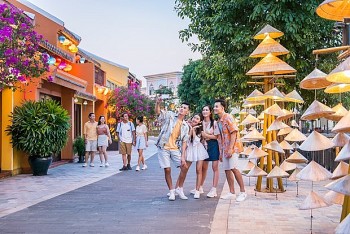 Viet's Home
Currently, many high-end resorts in Sapa and Phu Quoc are already more than 90% full during Tet. Most of the tourism units in the localities that are "hot spots" have reopened.