Instagramable abandoned places in Da Lat
Da Lat, the southern romantic travel destination has been gaining more attractions as time goes by. Not only boasting a modern vibe, but the place is also home to several abandoned places that are still teeming with stunning scenes. Below are three of the most popular check-in places with ancient, mysterious check-in places for photo enthusiats.
Hoa Xa tunnel
Hoa Xa tunnel, some 20km from the heart of Da Lat, still captures the souls of many travel lovers regardless of being left unused for years. Boasting the old vibe with classic mossy walls, weed carpets covering the pathways, the place offers a fairy-tale feel and background to check-in. Be mindful not to visit the tunnel on rainy days as the roads will be slippery and a little inundated.
"We can check-in at both ends of the tunnel. If you go through the tunnel, you'll discover many more stunning corners", Lan Anh, a visitor from Hanoi told Zing.
Address: Highway 20, Xuan Truong, Da Lat.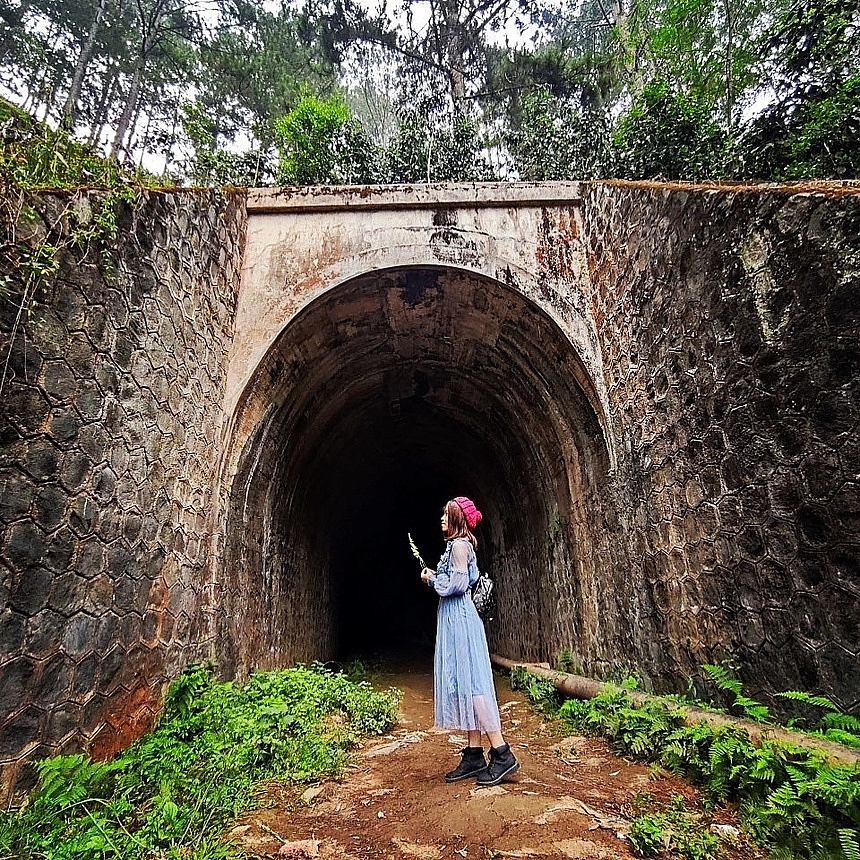 Hoa Xa tunnel (Photo: Zing News)
Franciscaines Pray House
The Pray house (Nhà Nguyện) lies within the campus of old Tran Phu high school atop a small hill, enveloped by green pine trees. The path leading to the Pray house is covered with weeds, the curved arches give the house an ancient, mysterious vibe.
The architecture is a perfect combination of the Western and Eastern styles. The roof tile has Eastern imprint while the windows are erected in Gothic architecture, presenting a distinct beauty.
If you're visiting the Pray House, remember to bring some flowers to offer to the Blessed Lady on the side of the house.
Address: Hung Vuong street, Da Lat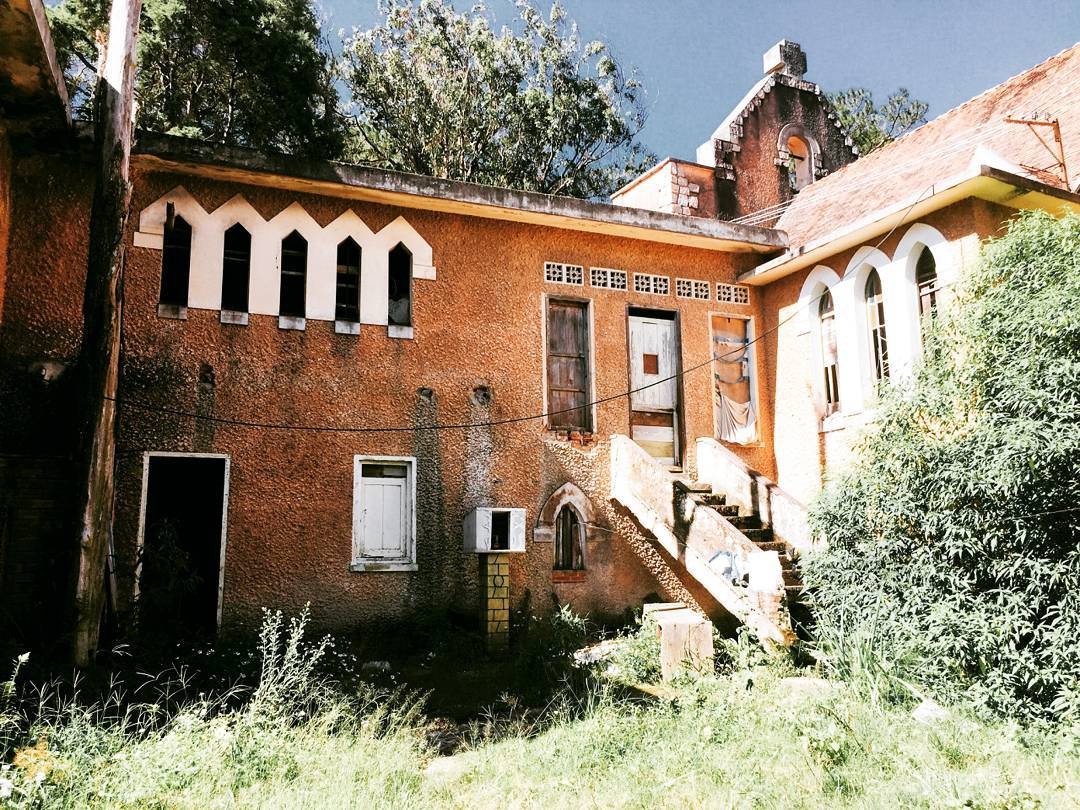 Franciscaines Pray House (Photo: Zing News)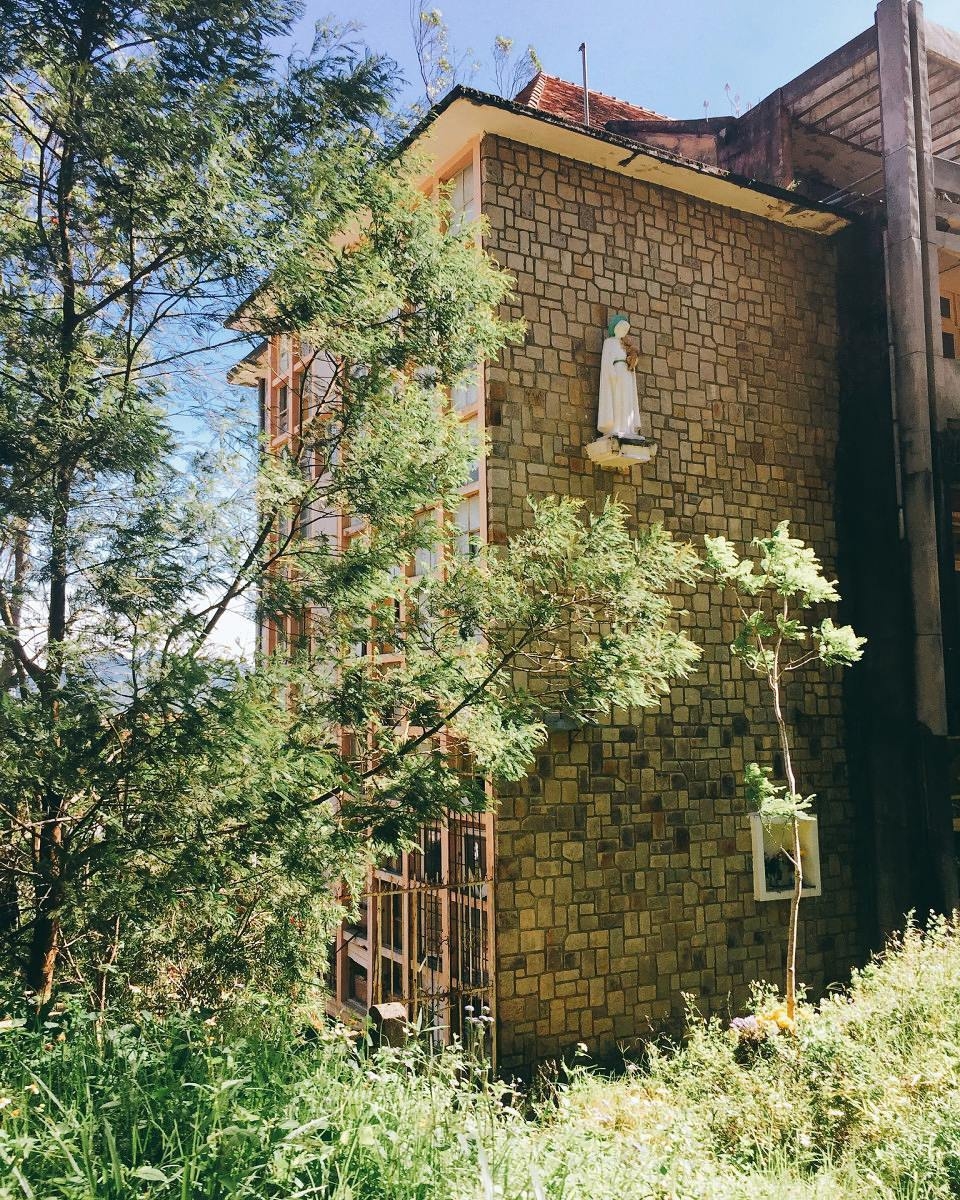 (Photo: Zing News)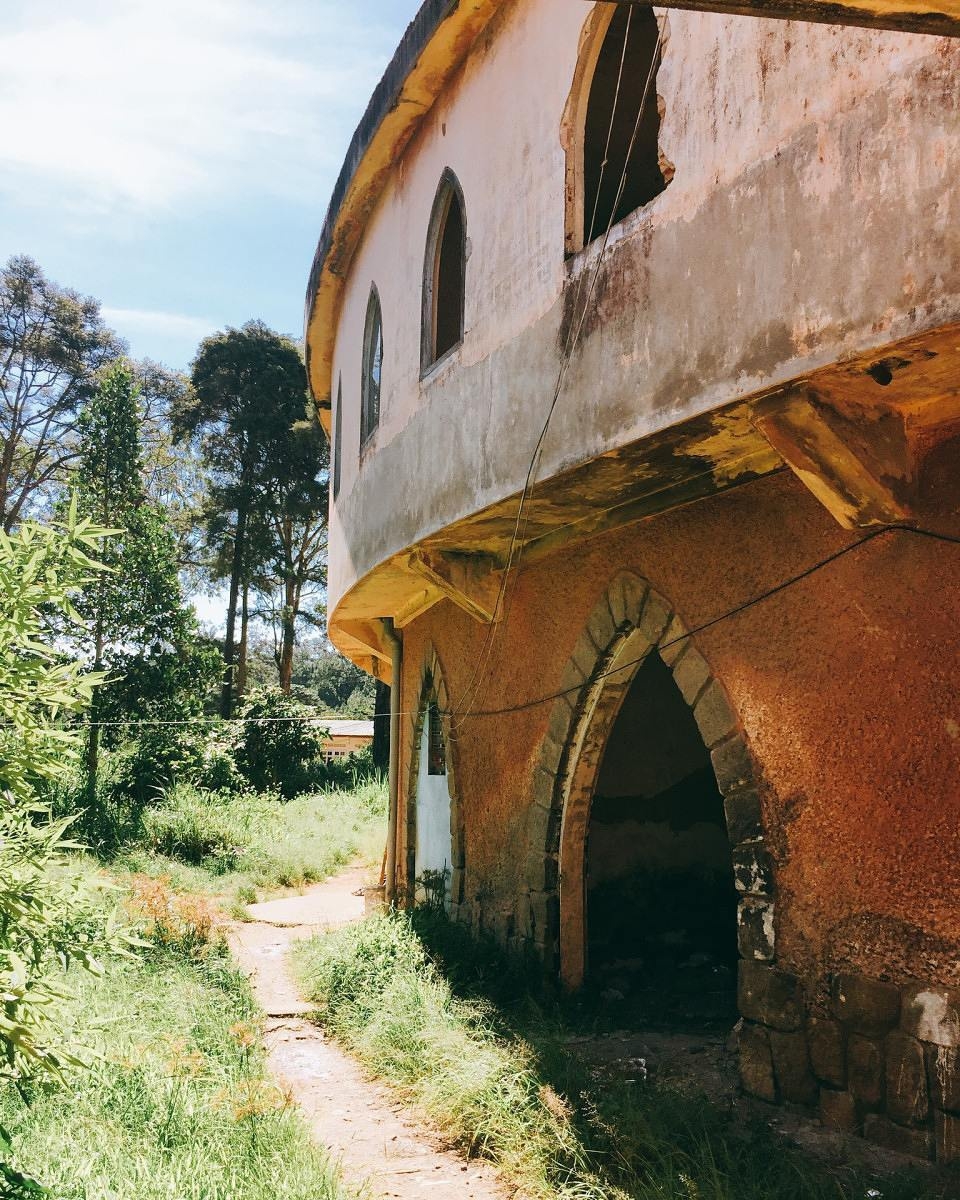 (Photo: Zing News)
Cam Ly airport
Cam Ly airport, which lies next to VanThanh flower village, roughly 3km from the center of Da Lat, has been abandoned for quite a long time now. Nowadays, people use the area as an old airport for seedling and cattle raising.
Long patches of wild sunflowers are surely an attraction that draws visitors and photo lovers alike to the airport. The flowers are in full bloom in November, making the year-end period the peak season of Cam Ly airport.
7-9am and 4-6pm are the two perfect time to embrace the beauty of Cam Ly airport.
Address: Hoang Van Thu Street, Da Lat
Cam Ly Airport (Photo: Zing News)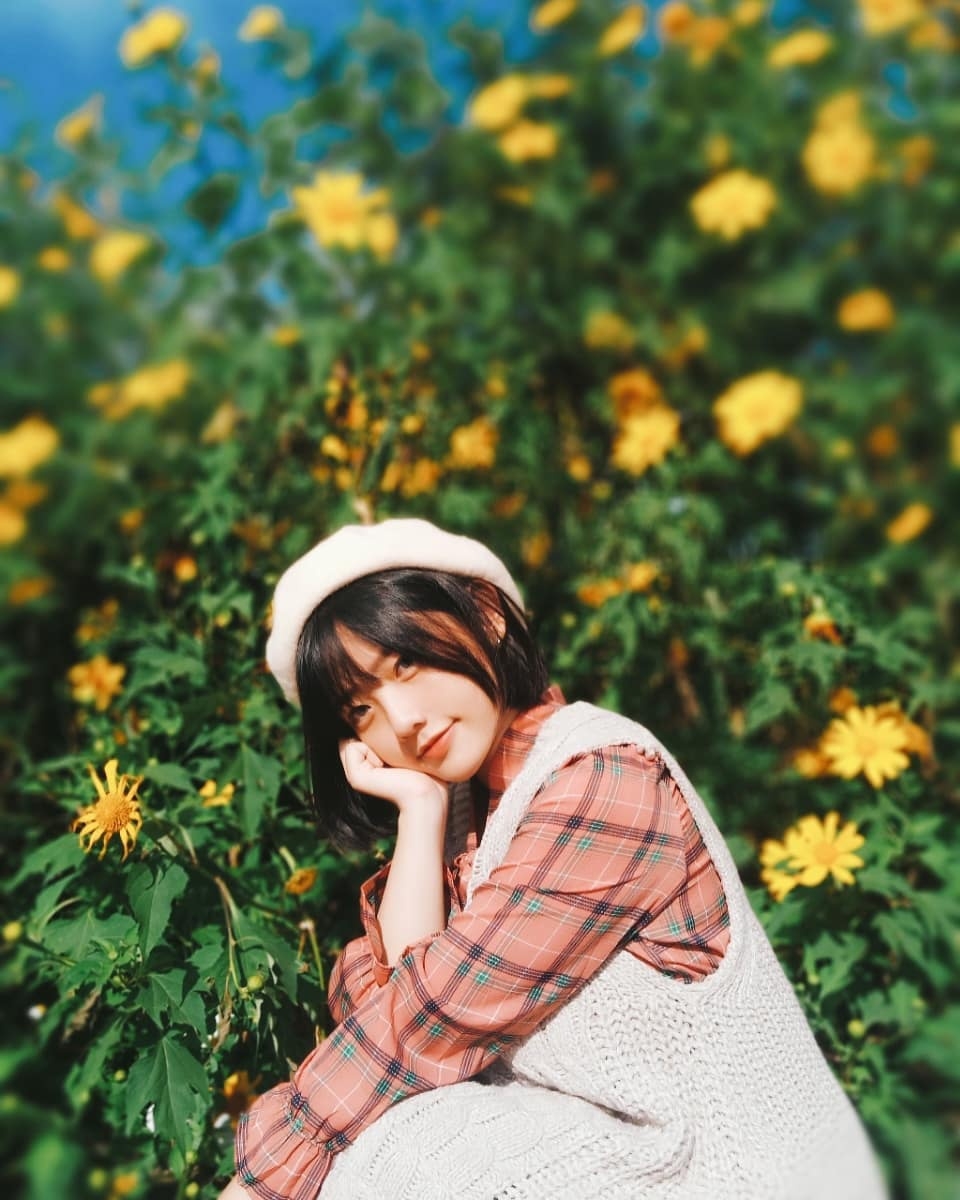 (Photo: Zing News)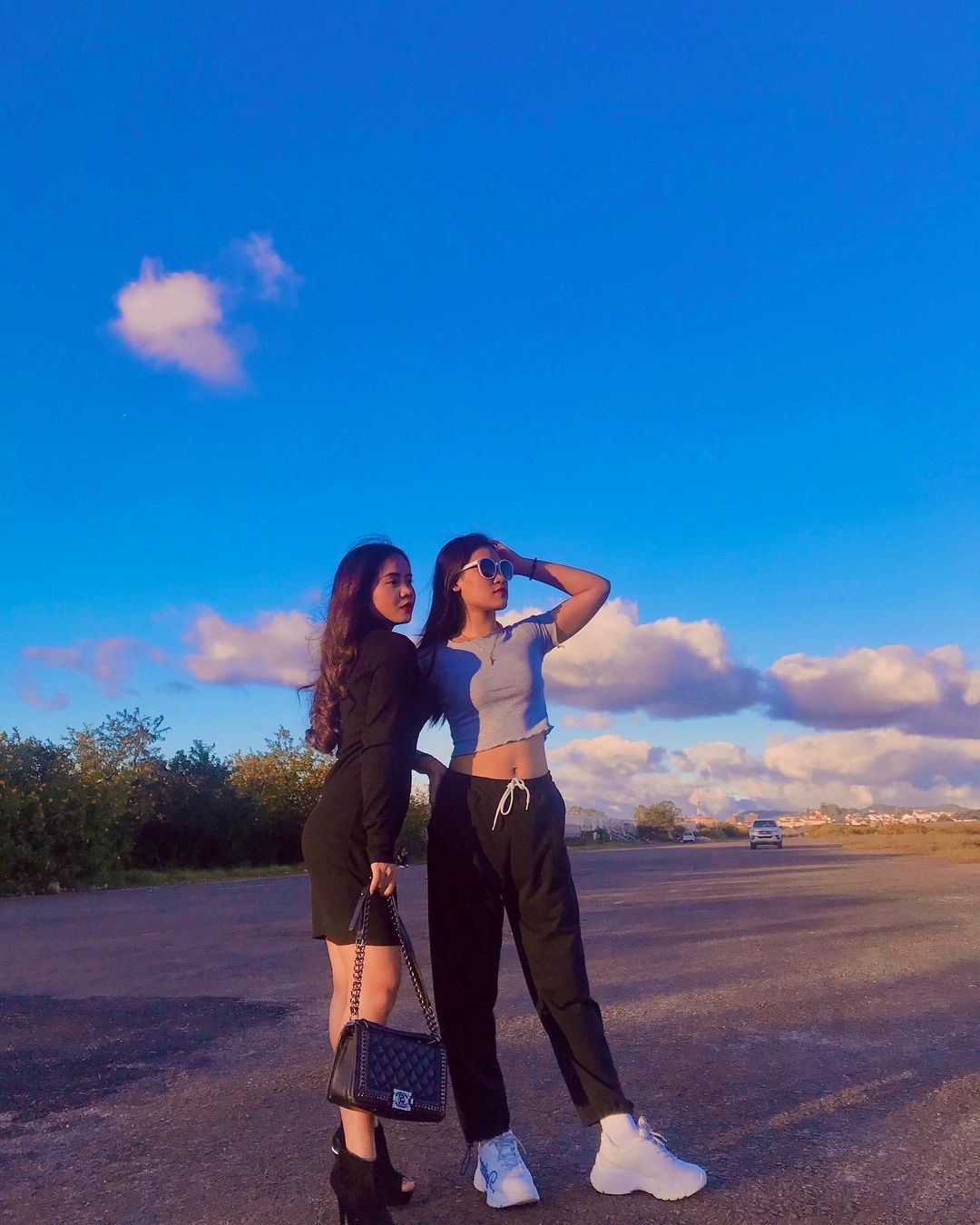 (Photo: Zing News)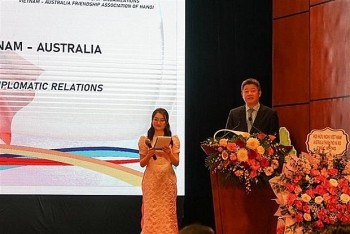 Friendship
A friendship exchange programme has been held recently in Hanoi to celebrate the 50th founding anniversary of the Vietnam-Australia diplomatic relations (February 26).