France closed schools indefinitely due to COVID-19
On March 12, French President Emmanuel Macron ordered to close schools indefinitely and asked people over 70 to stay home to fight against the COVID-19 epidemic.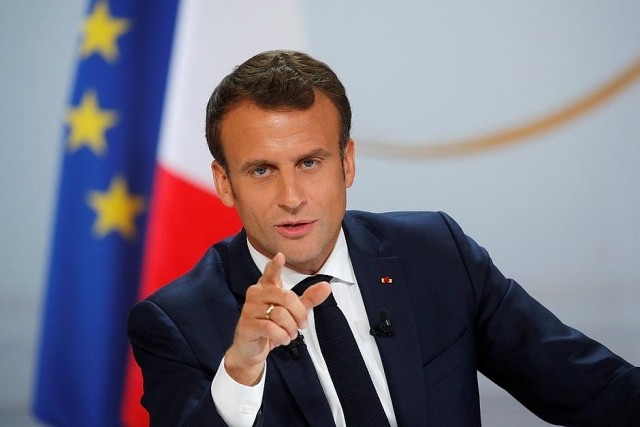 French President Emmanuel Macron (Photo source: Reuters)
Speaking on French television on March 12 (local time), President Emmanuel Macron emphasized that the COVID-19 epidemic was the most serious health crisis in France in the last century.
According to Mr. Macron, schools will start to close from March 16 "until further notice." However, the French president also announced that the nationwide election scheduled on March 15 would not be delayed.
"We (France) have just started this crisis. Despite all efforts to prevent the disease, COVID-19 continues to spread," the French leader said.
Mr. Macron asked people over the age of 70, people with chronic illnesses and people with disabilities, to "stay at home" for as long as possible. This group could also face serious consequences from the COVID-19 epidemic.
The French leader said "Of course, they can go shopping but they should limit meeting others as much as possible."
Recognizing the worries of small business owners and key French economic sectors such as tourism and culture, Mr. Macron said the French government would support employees who are forced to stay at home.
Public transport will not be interrupted, because if it is stopped, everything would be stopped, including health care. However, it is necessary to limit the use of trams and buses - the French leader said.
Currently, there are 2,281 COVID-19 cases reported in France. Among which there are 48 deaths and 105 people are in serious conditions.
https://thoidai.com.vn/vi-dich-covid-19-phap-dong-cua-truong-hoc-vo-thoi-han-de-nghi-nguoi-gia-o-nha-102186.html