COVID-19 update: Numerous countries suspend visitor visas to limit virus spread
A variety of countries have suspended visa on arrival for foreign visitors, in an attempt to prevent the spread of coronavirus.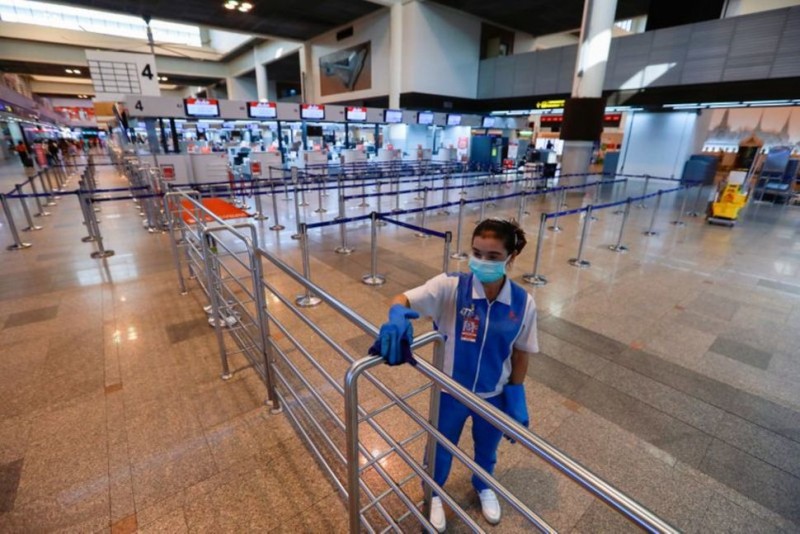 A worker cleans near check-in counters for international flights which are seen empty due to the coronavirus outbreak at Don Mueang Airport in Bangkok, Thailand March 11, 2020. REUTERS/Soe Zeya Tun
The US
Donald Trump has announced that the US would temporarily suspend most travel from the European Union, as the country reckons with the spread of coronavirus and the White House grapples with the severity of the situation.
The restrictions, which would begin on Friday and last for 30 days, would not apply to US citizens or to travelers from the UK. The restrictions apply to most foreign nationals who have been in the 26 countries of the Schengen area during the 14 days before their planned arrival in the US.
India
India is temporarily suspending all tourist visas amid the global coronavirus (COVID-19) outbreak effective Friday, March 13.
"All existing visas, except diplomatic, official, UN/international organizations, employment, project visas, stand suspended till 15th April 2020," the Indian Health Ministry tweeted Wednesday.
The health ministry also advised Indian citizens to avoid non-essential travel and informed them they're potentially subject to a 14-day quarantine upon arrival.
Thailand
The government of Thailand on Wednesday decided to suspend visa on arrival for visitors from 19 countries and territories, to contain the spread of the coronavirus.
Visa on Arrival will be suspended for nationals of all 19 countries and territories previously eligible, including Bulgaria, Bhutan, China, Cyprus, Ethiopia, Fiji, Georgia, India, Kazakhstan, Malta, Mexico, Nauru, Papua New Guinea, Romania, Russia, Saudi Arabia, Taiwan, Uzbekistan, and Vanuatu, according to a list provided to reporters by the Ministry of Foreign Affairs.
Visa exemptions will be canceled for South Korea, Italy and Hong Kong.
Last week, Thailand designated South Korea, China, Macao, Hong Kong, Italy and Iran as "dangerous communicable disease areas."
Thai authorities urged people arriving from the six places to self-quarantine for 14 days.
The COVID-19 viral disease that has swept into at least 114 countries and killed more than 4,000 people is now officially a pandemic, the World Health Organization announced Wednesday.
Qatar
Qatar has temporarily suspended entry for travelers from 14 countries, to prevent the spread of coronavirus.
The Qatar government said in a statement on Sunday: "In addition to Qatar Airways announcement regarding flights to and from Italy, entry to the State of Qatar is temporarily suspended for all those intending travel from certain countries, as of March 9, 2020. This decision comes as a preventive measure due to the spread of Coronavirus worldwide. The decision includes the following countries: Bangladesh, China, Egypt, India, Iran, Iraq, Lebanon, Nepal, Pakistan, Philippines, South Korea, Sri Lanka, Syria and Thailand."
Sri Lanka
The Sri Lankan Government has decided to temporarily halt the On-Arrival-Visa facility for foreign tourists until further notuce as a measure to control the spread of coronavirus in the country.
The government also urged the public to avoid foreign travel as much as possible unless it is an essential matter.
The government's quarantine measures to prevent the spread of coronavirus in the country are applicable not only to Sri Lankans from Italy, South Korea and Iran but also to foreigners, the statement said.
On Wednesday the first Sri Lankan patient infected with the COVID-19 virus in the country was reported. The 52-year old patient is a tour guide and has recently provided services to an Italian tour group.
Vietnam
Vietnam will suspend the entry for citizens of 8 European countries, including Denmark, Finland, France, Germany, Norway, Spain, Sweden and the United Kingdom due to the coronavirus outbreak.
This move was announced at a meeting on COVID-19 prevention and control, that was held in Ha Noi, on March 9, 2020.
"Vietnam is capable and experienced enough to control the epidemic and considers the protection of citizens' as the most important task," Vietnam's PM Nguyen Xuan Phuc pointed out.
Earlier this month, Vietnam temporarily suspended the visa-free regime for Italy, and South Korea as a preventive measure for coronavirus outbreak.
Over 110 countries and territories, representing every corner of the globe, have now reported at least one case of the novel coronavirus. In total, there are now over 125,000 cases and over 4,600 related deaths.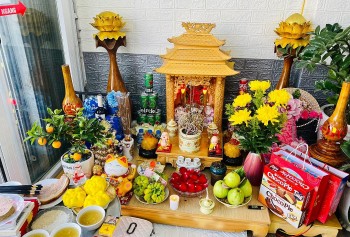 Handbook
Learn more about an ancient Vietnamese tradition that may bring you good fortune!