French-Vietnamese photographer: Vietnam's always in my heart
When admiring the photos of a French-Vietnamese photographer, it is clear to see the connection with lands, cultures and peoples. But in the end, his roots are still where he returned to.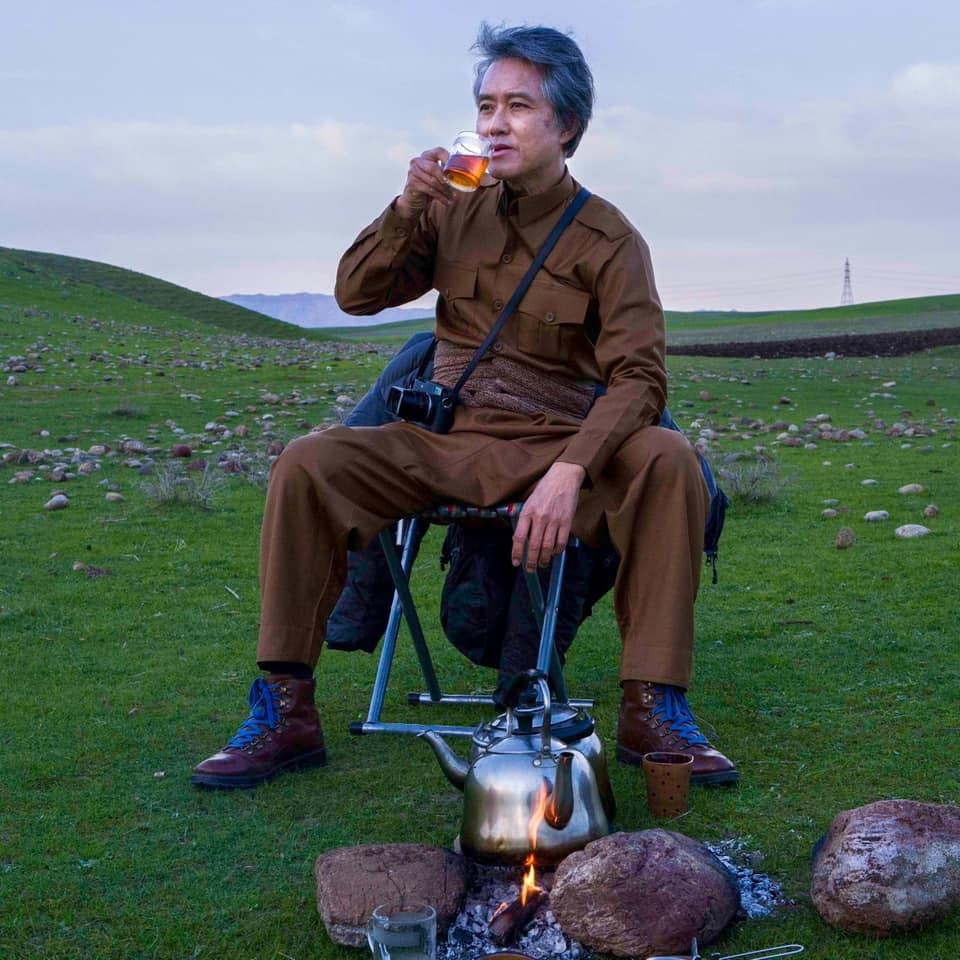 French-Vietnamese photographer Lam Duc Hien. Photo: WVR
Born in 1966 on the banks of the Mekong River (the section that flows through Pakse town, southern Laos), Lam Duc Hien has a Vietnamese father and a Lao mother. He came to France in 1977 after living two years in a refugee camp in Thailand.
Looking back at the photo projects that Lam Duc Hien has worked on throughout his career, he is a witness to the biggest conflicts of the 20th and 21st centuries in many countries such as Romania, Russia, Bosnia, Rwanda and South Sudan, most notably is Iraq - where he has been with for more than 25 years.
Then, the man returned to the 4,200 kilometers journey along the Mekong River, from the Mekong Delta to the upper reaches of Tibet, to return to his childhood memories.
The expatriate's journey
Lam Duc Hien said that, as an Asian who came to France, after studying the language for two years, he decided to pursue art and learned everything from painting, photography, and sculpture. In the winter of 1990, while still a student, he took a train from France to Italy, landed in Yugoslavia, took a bus and walked to the border, looking for a way to Timisoara (Romania) to explore life in this land.
Later, although he returned to study at university in Lyon, but with the support of a French organization, he returned to Timisoara with friends to do charity work. His point of view is that an artist must be interested in politics and life. He opposes war, injustice, corruption, dictatorship, and photography is a way to denounce those issues, as well as voice his inner frustrations.
In 1991, Lam Duc Hien paid special attention to Iraqi Kurds who had to flee to the mountains to escape genocide. Having taken many pictures of children suffering and dying in Iraq, he began to shoot portraits, aiming to feature faces without the context of illustrations. According to him, looking at their eyes, we can see through the fatigue and sadness.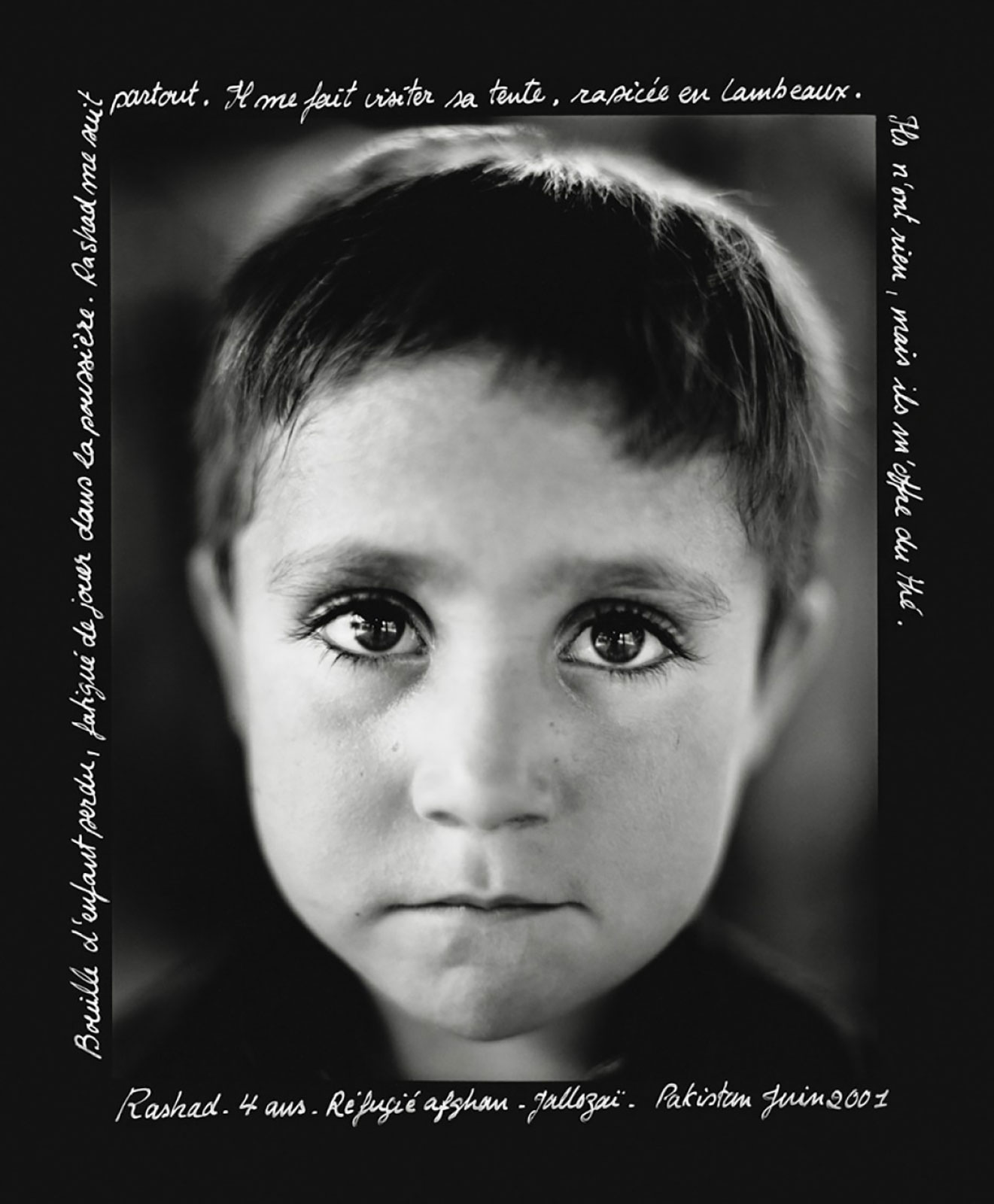 From the series "Faces". Photo: Lam Duc Hien
However, Lam Duc Hien does not consider himself a photojournalist. "If people often assume that reporters have to give an objective perspective, but my perspective is subjective and shows my own reality. I'm not a photographer either, just a traveler and a self-respecting human being."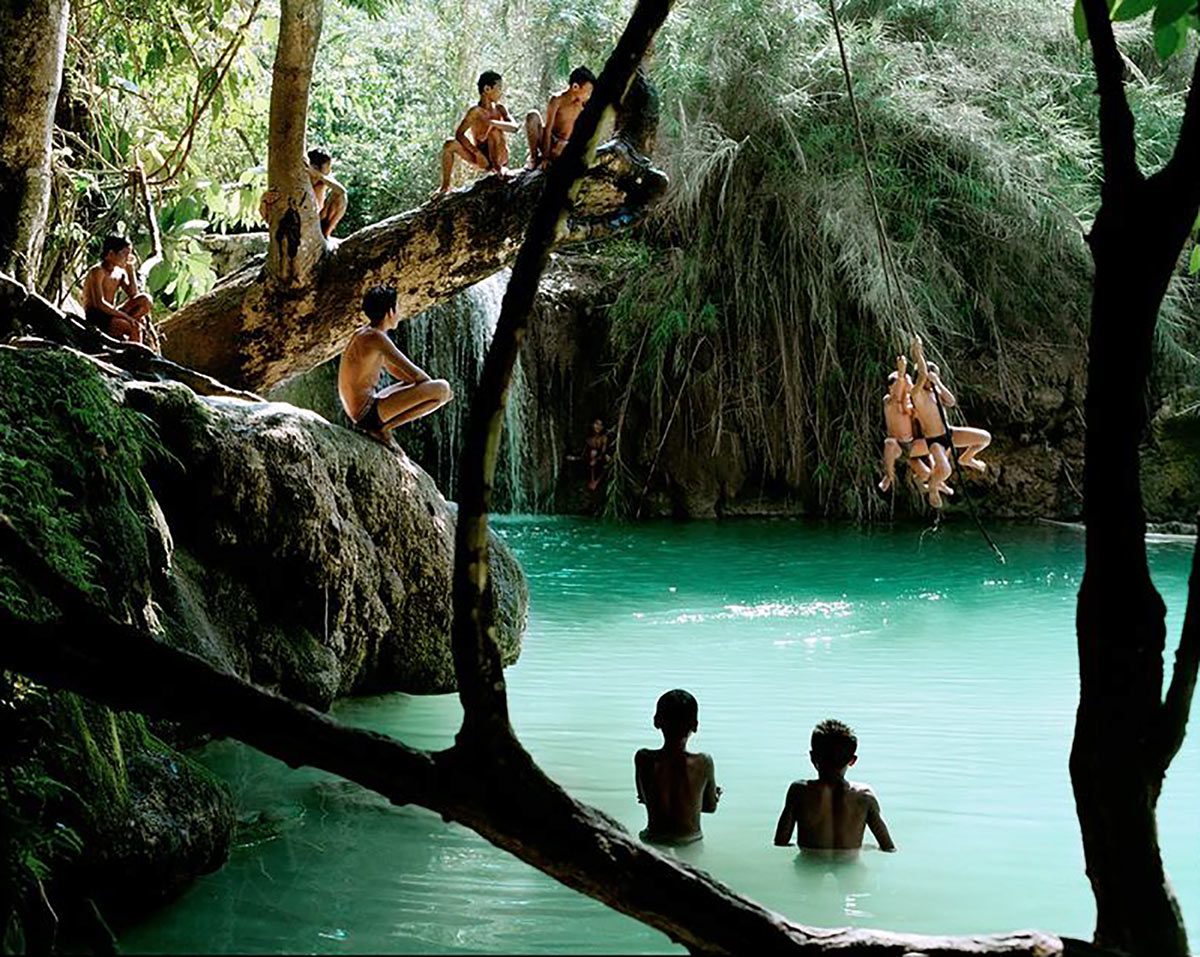 From the series "Mekong, histories of men". Photo: Lam Duc Hien
The heart finds its roots
Sticking with life in Iraq for a long time, but after escaping death here once, Lam Duc Hien wanted to return to the Mekong River. Having been born on this riverbank, swimming in the river bed and spending a happy childhood with his grandmother before being separated from her for many years, he misses his family dearly.
According to the photographer, in Lao and Thai languages, "Mekong" means mother of rivers and it really matches his story - a child raised by his grandmother from a young age. Instead of tracing the history of this river, he wanted to show the Mekong River through the perspective of the people here, how they are living, economic activities, agriculture, fishing today.
Talking about the Mekong project, Lam Duc Hien said that he brought many cameras to take pictures, process films and go on excursions like in the 19th century. Sometimes it takes him half an hour to take a picture.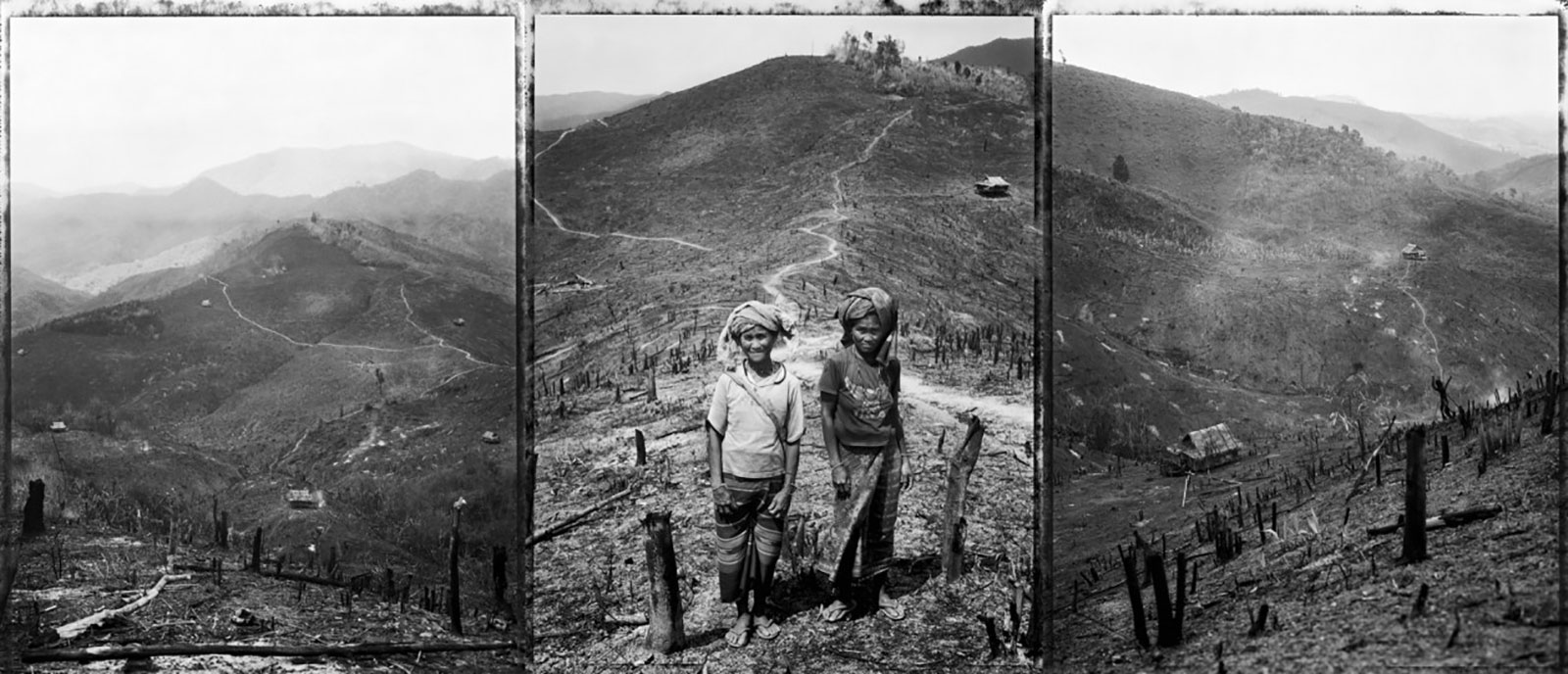 From the series "Mekong, histories of men". Photo: Lam Duc Hien
Wandering everywhere, but Lam Duc Hien insists that Vietnam is his heart. In particular, when he returned, he was able to eat dishes that reminded him of his childhood days. He could not drink alcohol, but he loved the sticky rice dishes his grandmother used to make. Every time he went to Hanoi, his friends would take him to eat sticky rice, which reminded him of his grandmother.
On these days, photography lovers can visit the French Institute in Hanoi to admire the works of Lam Duc Hien's exhibition "Mekong, histories of men" curated by Matca Art Space.
From the series "Mekong, histories of men". Photo: Lam Duc Hien
Through the photos, Lam Duc Hien also wants to mention the problem of water pollution or overfishing that threatens the ecological balance of the river in all four countries. It can be seen that, growing up during the war, he devoted himself to humanitarian perspectives, children's rights and environmental issues.
Lam Duc Hien has photographed many lands around the world, including personal projects or jobs serving the press or NGOs, as a member of VU' agency. He has won many photography awards, including prestigious awards such as the Leica Award, the Great European Award of the city of Vevey (Switzerland). Notably, in 2001, the World Press Photo Contest awarded him the first prize in the Portrait category for the series "Iraqis".