Majestic Lake Baikal through Vietnamese photographer's lenses
In his new black and white series 'Arctic Circle – The White Legend' and 'Another World', Vietnamese photographer Anh Tien Trinh had captured the majestic and gorgeous Lake Baikal in Siberia, Russia.
Siberia has long been famed for its long, frosty winters and boundless snowy plains.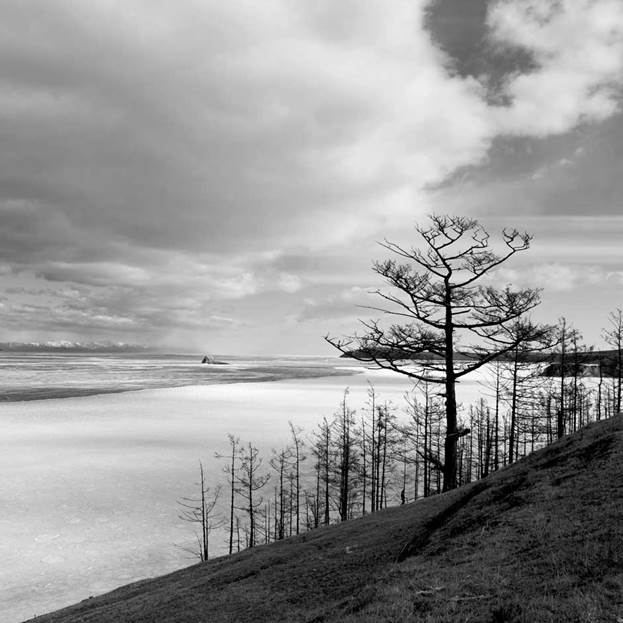 Photo: VnExpress
Situated in south-east Siberia, the 3.15-million-ha Lake Baikal is the oldest (25 million years) and deepest (1,700 m) lake in the world. It contains 20% of the world's total unfrozen freshwater reserve. Known as the 'Galapagos of Russia', its age and isolation have produced one of the world's richest and most unusual freshwater faunas, which is of exceptional value to evolutionary science.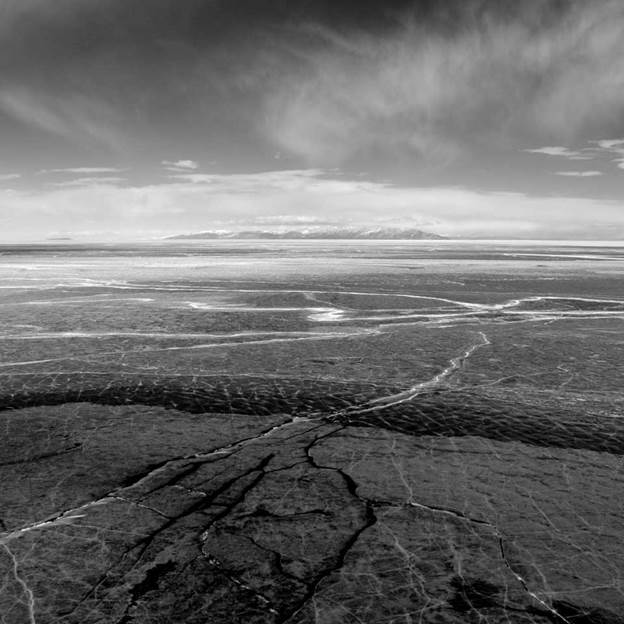 Legendary Lake Baikal, located in southern Siberia, Russia is the deepest, largest and oldest fresh-water body in the world. During winter, its surface typically freezes over, creating extraordinary patterns. (Photo: VnExpress)
Baikal lies in a deep structural hollow surrounded by mountains, some of which rise more than 6,600 feet (2,000 metres) above the lake's surface. The sedimentary strata on the floor of the lake may be as much as 20,000 feet (6,100 metres) thick. Breaks in Earth's crust produce hot mineral springs in the area. There are occasional severe earthquakes; in 1862 a quake inundated about 77 square miles (200 square km) in the northern Selenga delta, creating a new bay in Baikal known as Proval Bay.
The lake hollow is not symmetrical, having steep slopes on the western shores and gentler slopes on the eastern. The meandering shoreline runs for some 1,300 miles (2,100 km), with large indentations at the bays of Barguzin, Chivyrkuysky, and Proval and at Ayaya and Frolikha inlets; the Svyatoy Nos Peninsula juts out into the lake from the eastern shore. Baikal contains some 45 islets and islands, the largest of which are Olkhon (about 270 square miles [700 square km]) and Bolshoy (Great) Ushkany (3.6 square miles [9.4 square km]). The influx of water into the lake is primarily from rivers, chiefly the Selenga. The only outflow is through the Angara River, a tributary of the Yenisey.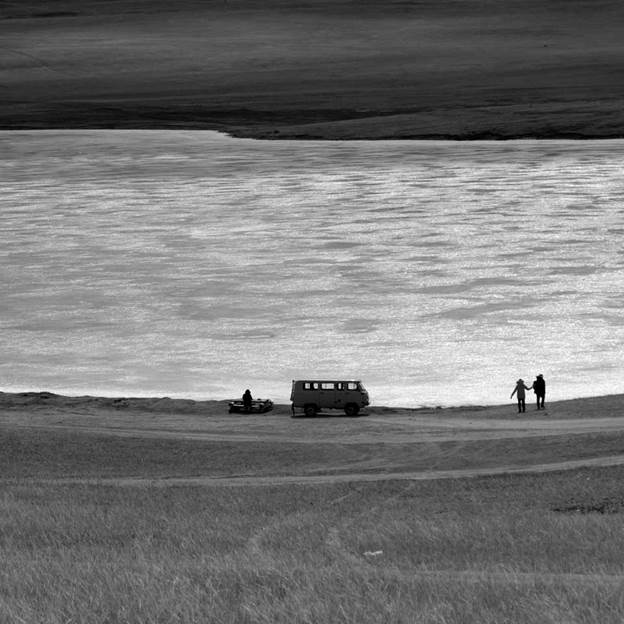 Outdoor winter picnics are integral to local culture. (Photo: VnExpress)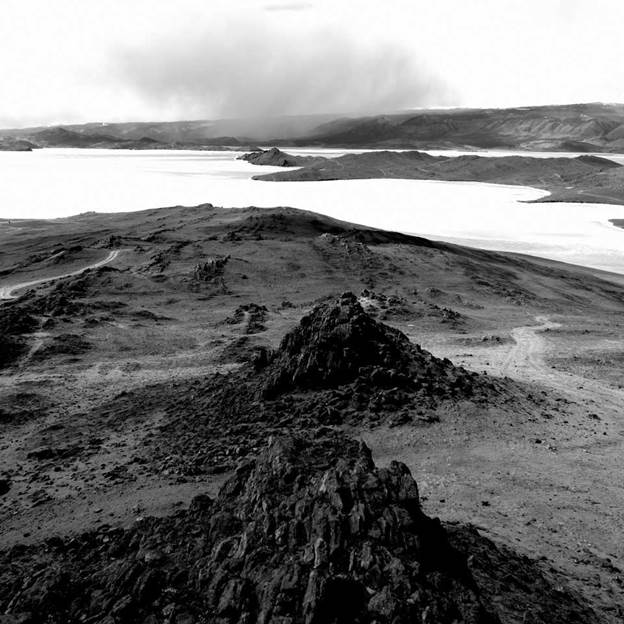 Besides exploring idyllic villages and enjoying picnics, tourists can witness majestic views. (Photo: VnExpress)
Baikal's climate is much milder than that of the surrounding territory. Winter air temperatures average −6 °F (−21 °C), and August temperatures average 52 °F (11 °C). The lake surface freezes in January and thaws in May or June. The water temperature at the surface in August is between 50 and 54 °F (10 and 12 °C) and reaches 68 °F (20 °C) in the offshore shallows. Waves can be as high as 15 feet (4.6 metres). The water is very clear; from the surface one can see to 130 feet (40 metres). Its salinity is low, and it contains few minerals.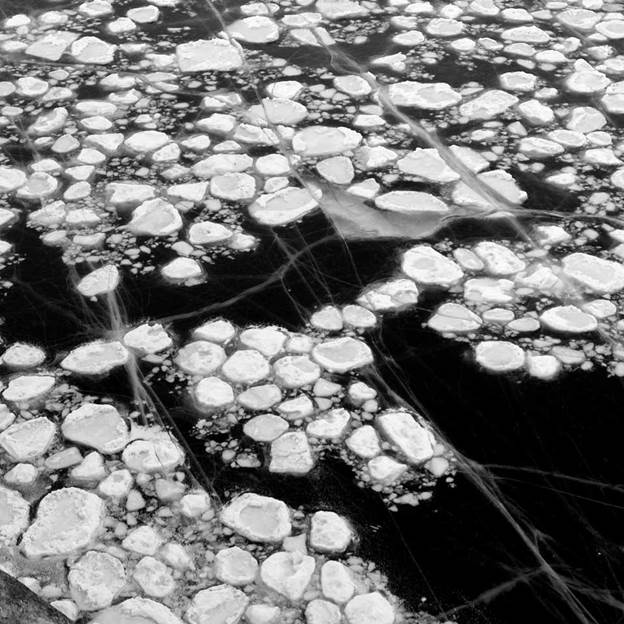 The combination of pure ice and water turns Lake Baikal into a surreal winter painting. (Photo: VnExpress)
A heritage site under threat
For Russians, Baikal has long been a part of their national identity and a source of pride. In 1996, the lake was designated a UNESCO World Heritage Site because of its unique flora and fauna and "outstanding value to humanity."
Russian President Vladimir Putin called Baikal's preservation "a government priority" after a 2017 visit to address pollution issues.
But like many other heritage sites, Baikal is facing an array of environmental threats, and some locals question if Russia is prioritizing tourism revenues over conservation, according to CNN.
Last New Year's Eve, Russian environmentalists woke to an unwelcome gift as the authorities issued new legislation rolling back some key protections for the lake.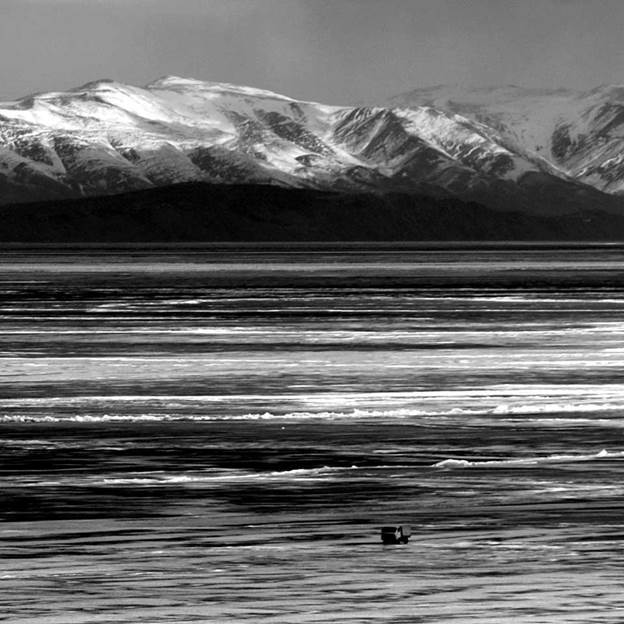 Exploring Lake Baikal in winter offers a great trip for those who love peaceful, natural and majestic vistas. Pictures of Lake Baikal in winter are presented in "Arctic Circle – The White Legend" and "Another World" art projects by Trinh. The photographer plans to visit Scandinavia and other parts of the world in future. (Photo: VnExpress)
The international coalition Rivers without Boundaries, which took part in a year-long discussion with the state about its proposals, said it was shocked by the eventual legislation. Among other concerns, it allows development in previously untouched areas within Baikal's municipal zones.
"We see that our government, instead of restricting anthropogenic activity around Baikal, moves in a completely different direction," said the group's ecologist, Alexander Kolotov. "All recent legislation aims to weaken its environmental protection status."
The group, together with Greenpeace, sent a petition to UNESCO, arguing that Baikal's protections have been significantly weakened due to "consistent lobbying efforts" from companies looking to expand their businesses around the lake.
Even amid the coronavirus pandemic, the Russian government encouraged domestic travel to boost the economy, and this winter, the numbers flocking to Baikal doubled compared to previous seasons.
The infrastructure, however, is unprepared for this influx. Most areas lack the basic necessities -- such as centralized sewage and treatment facilities -- necessary to cope with mass tourism.
Despite that, illegal hotels have sprung up here -- aided by crippling corruption and lack of oversight -- bypassing environmental assessments, driving up real estate prices and forcing out locals. An investigation resulted in charges against a local official in 2020, and regional prosecutors periodically crack down on illegal construction, shutting down multi-room hotels registered as private houses. Few are being demolished, however.
The results of unregulated human activity are not just an eyesore -- they've had a very real impact on the lake's dwellers.
Around a decade ago, scientists with the local branch of the Limnological Institute of the Russian Academy of Sciences noticed some odd changes along the shoreline. Spirogyra, a kind of algae that is not typically found in Baikal, began to grow next to some of the most popular tourist spots and spread fast.
The scientists quickly saw the algae suck out the life out of other living creatures, harming organisms responsible for cleansing Baikal's water and covering its bed with green slime.
In just a few years, spirogyra covered most of the lake's bed near places like Listvyanka, prompting the experts to conclude its appearance was a direct result of unfiltered sewage being dumped from new properties.
"This alga is like a parasite in a human body, and its massive growth is a clear sign of the disease in this great lake's ecosystem," Oleg Timoshkin, a hydrobiologist with the Limnological Institute, said in a lecture.
Handbook
Yoga has recently become one of the best exercise methods that bring many health benefits to people, but it also requires a lot of technique and training to avoid injuries. There are several ways to practice it home, and will still help you achieve your goals.