"Colorful Work" by Vietnamese photographer won Smithsonian contest
Vietnamese photographer Tran Tuan Viet won Reader Choice's Award in this year's 18th annual Smithsonian photo contest, with with a shot from a colorful hot air balloon festival in Ba Vi, Hanoi.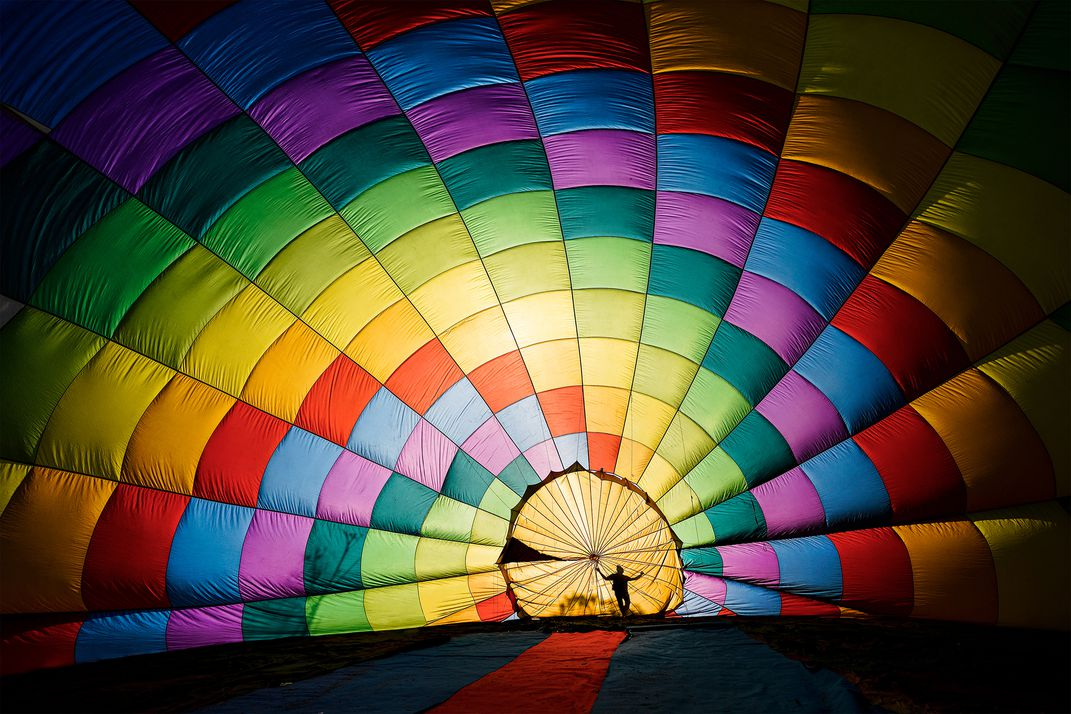 Photo: Tran Tuan Viet
The photo, 'Colorful work,' was taken in November last year and shows a worker preparing an 18-meter-long hot air balloon during a tourism festival in Ba Vi National Park on the outskirts of Hanoi, according to VnExpress.
Viet said it took the worker more than an hour to complete the preparations. "I spent many days attending the festival and got up around 5 a.m. and traveled more than 100 km each day, waiting for this moment."
In recent years hot-air ballooning has become increasingly popular at festivals in Hue, Hoi An, Da Nang, Hanoi, and Ho Chi Minh City, Vietnam's major tourist attractions.
The annual photo contest is organized by Smithsonian magazine, the official journal published by the U.S.'s Smithsonian Institution, the world's largest museum, education and research institution. This year it received 45,000 submissions from 145 countries and territories.
Tran Tuan Viet, 38, is an avid photographer who travels around the country taking pictures of landscapes and cultural features. Many of his shots have been featured in the U.S.'s NatGeo magazine.
In 2018 Vietnamese lensman Nguyen Huu Thong won the grand prize in the Smithsonian photo contest for his 'Flea Market Breakfast' taken in a rural market in Ha Giang Province.
The winners of 18th Annual Smithsonian magazine photo contest
Into the Crowd – Skyler Wilson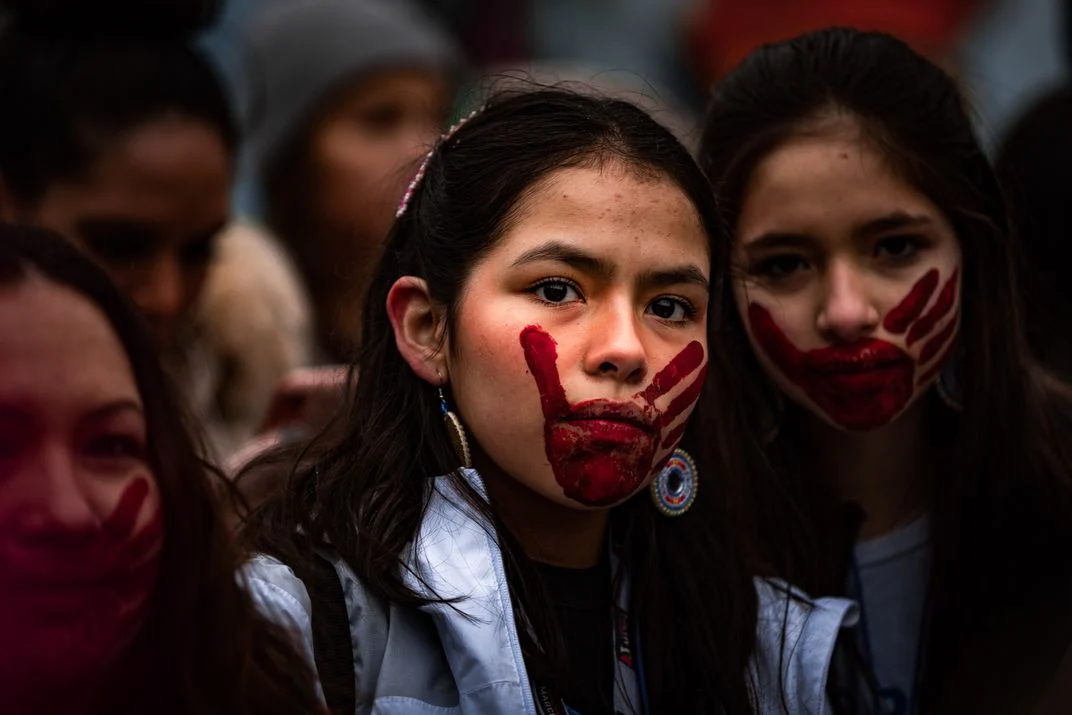 Photo: Skyler Wilson
The photograph that won Grand Prize of Smithsonian photo contest is Into the Crowd of Skyler Wilson, an American photographer. While attending the 2020 Women's March in Washington, D.C., members of the Piscataway Conoy Tribe demonstrated with a red handprint across their mouths to raise awareness of the missing and murdered Indigenous women and girls.
Generous Russia – Olesia Kim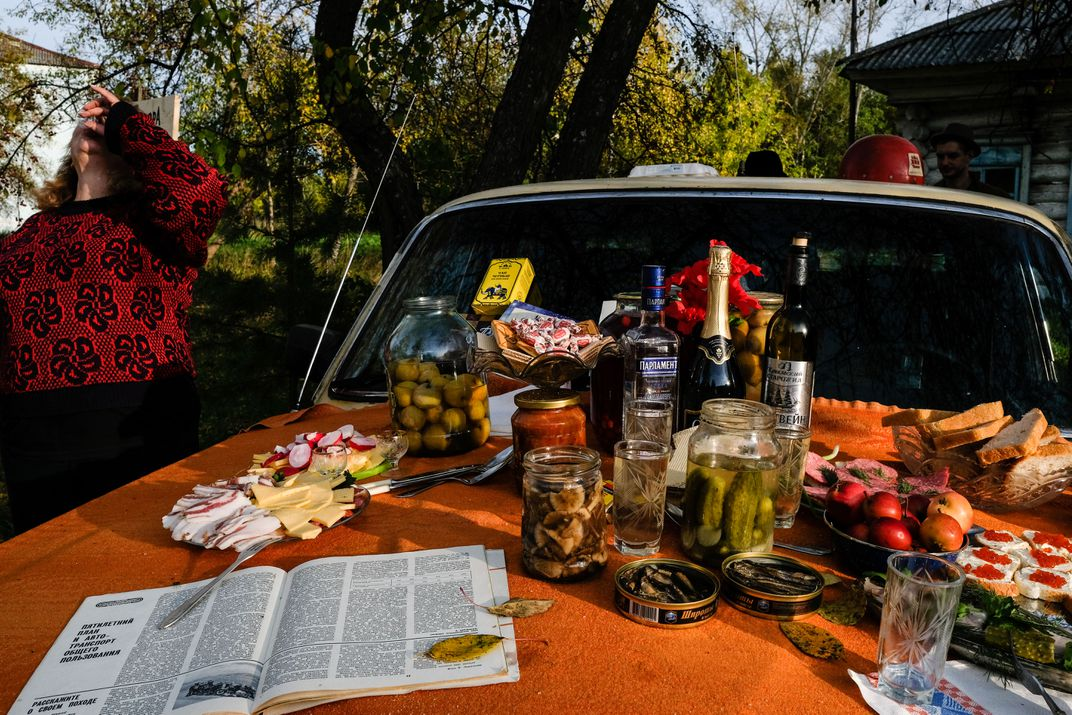 Photo: Olesia Kim
Travel award winner Olesia Kim – The female photographer that came from Siberia has taken a picture of Typical Russian meal on the hood of famous Soviet car called Volga for visitors of the motorcycle's contest in Irbit, Ural, Russia in September, 2020.
San Manuel Milky Way - Lynsey Schroeder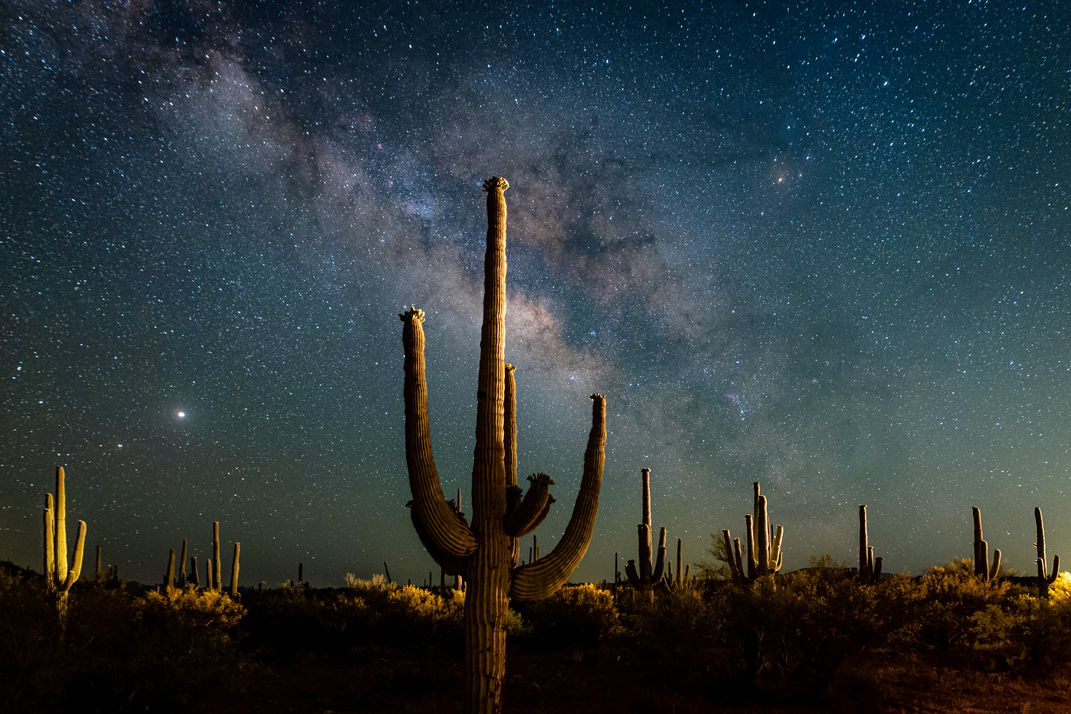 Photo: Lynsey Schroeder
This work brought Grand prize award for American photographer, Lynsey Schroeder, in the American Experience. The vibrant core of the Milky Way, our home galaxy, rises over the Sonoran Desert just outside of San Manuel, Arizona. The stillness of the night is broken only by a single passing car, which illuminates the giant saguaro cacti standing tall against a field of stars.
Whale Tail - John Comisky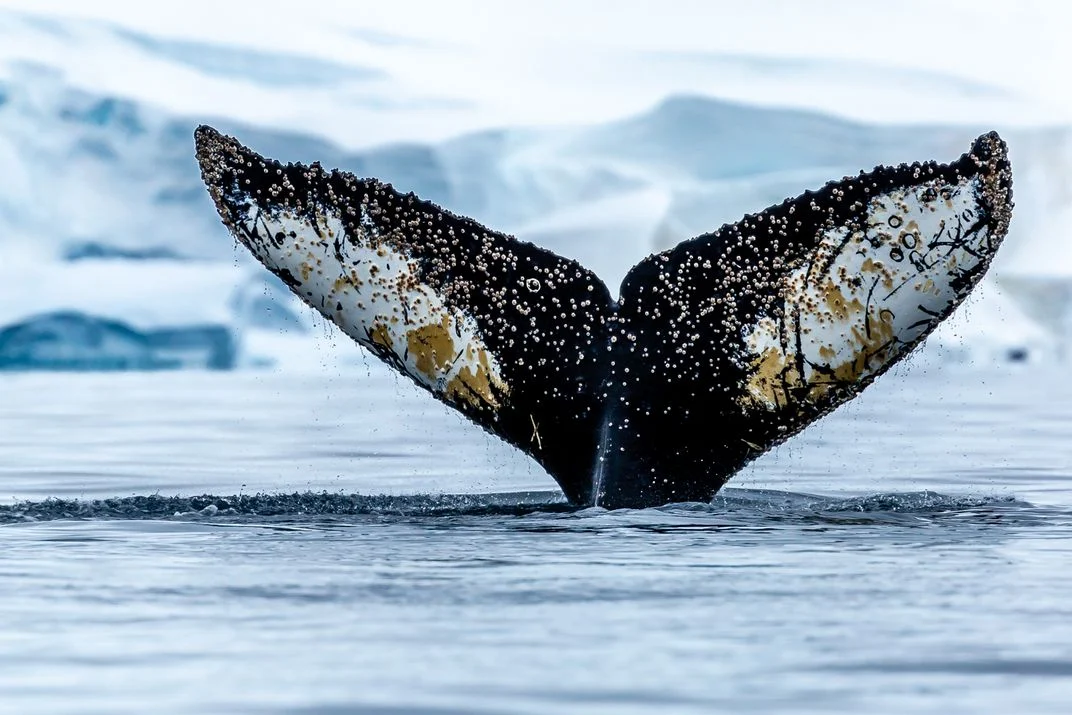 Photo: John Comisky
The amazing photograph "Whale Tail" of John Comisky – photographer with his passion in capturing majestic natural moments, has helped him become the winner in Natural World. "We were sailing past an island in the Antarctic Circle when one of the ship's crew spotted several humpback whales through the opening of a bay we were passing. The captain decided to investigate and turned the ship into the bay, where we discovered an estimated 250 whales, all of them actively feeding. No one on board had ever seen that many in one place. We boarded Zodiac boats and cruised slowly amongst them for two-and-a-half hours, whales diving and surfacing all around us in every direction. It was magical!", Comisky shared.
Paying Respect at a George Floyd Sit-In – Matt Stasi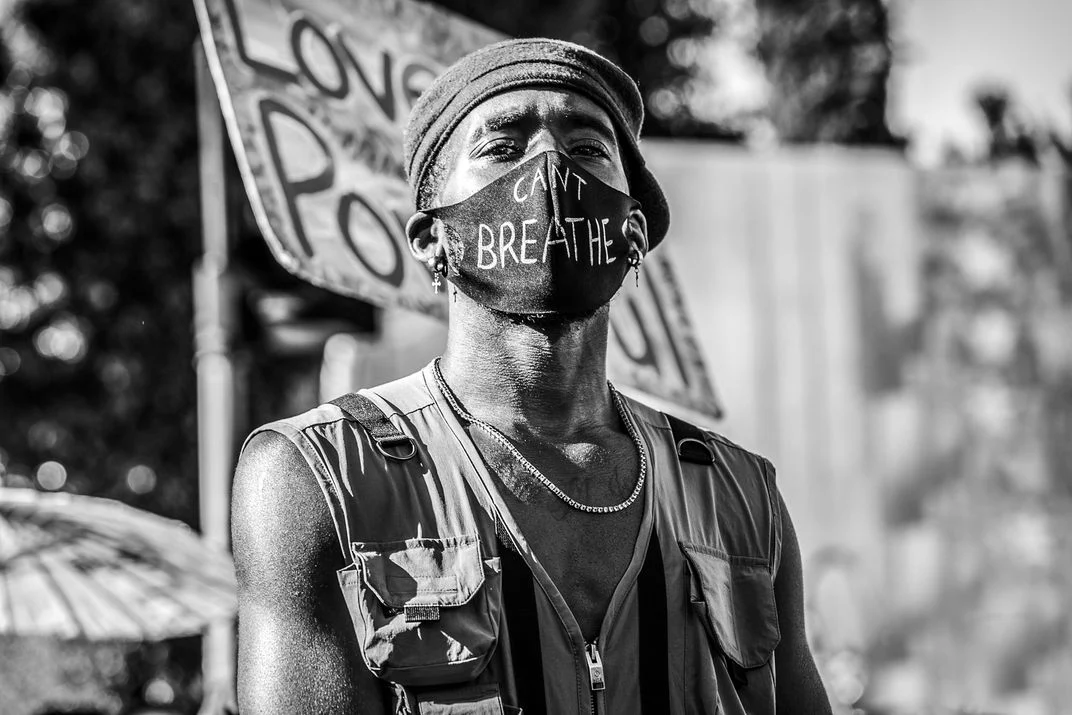 Photo: Matt Stasi
The photograph "Paying Respect at a George Floyd Sit-In" has brought Matt Stasi a grand prize in the "People". The photographer captured this moment in West Hollywood, California.
The death of George Floyd in May 25, 2020, which caused by police had sparkled outrage across America and global, demanding justice for black people.
Sacred Trinity – Erika Zolli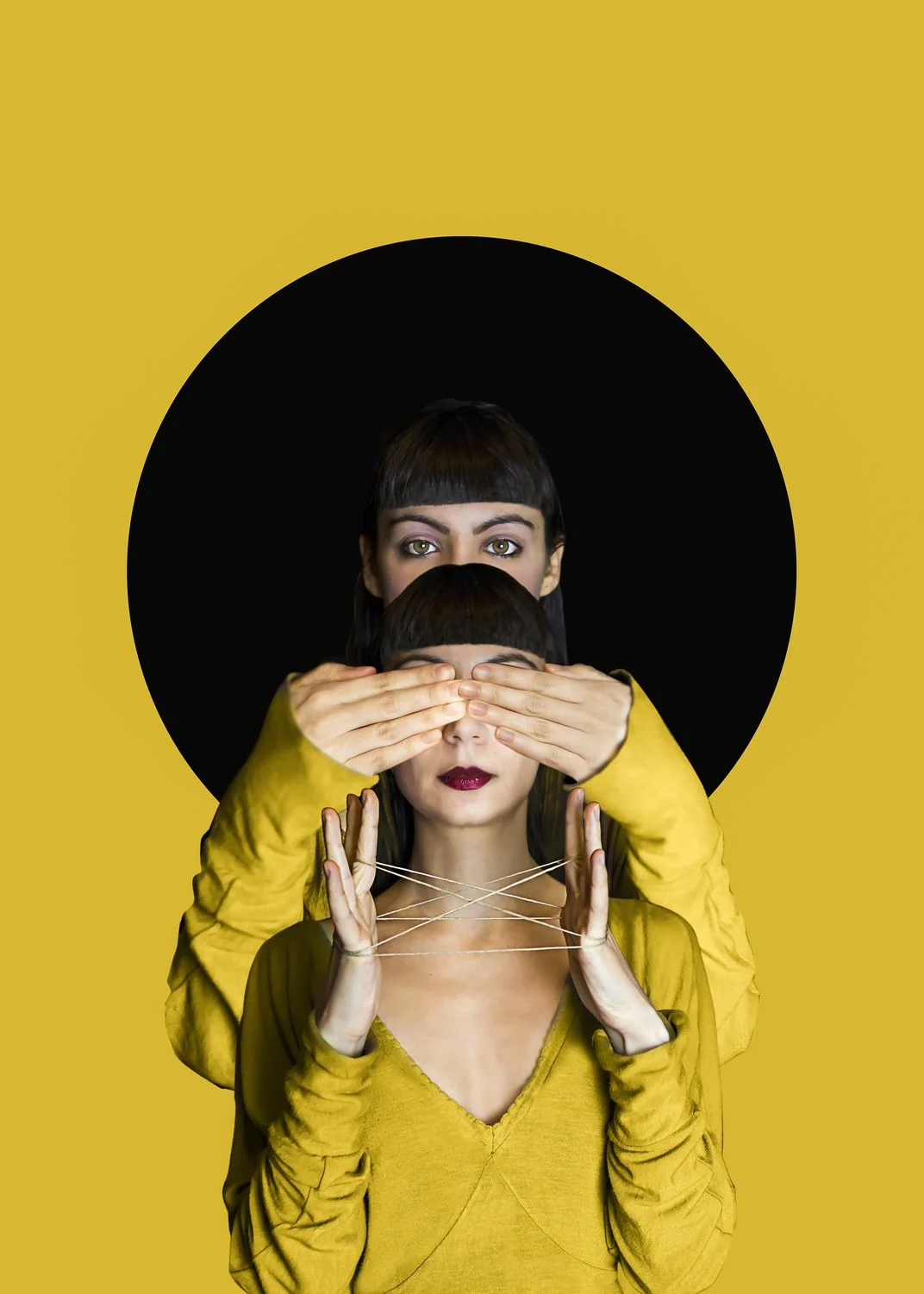 Photo: Erika Zolli
"Sacred Trinity" of photographer Erika Zolli won first in "Altered Image". "This photo is part of the series "Metamorphosis of Self." In this project I created 13 representations of myself, each expressing a concept fundamental to me. The self-portrait invites us to get outside of ourselves, allowing a better knowledge of one's subconscious.", Erika said.
Lockdown Diaries - Mayank Soni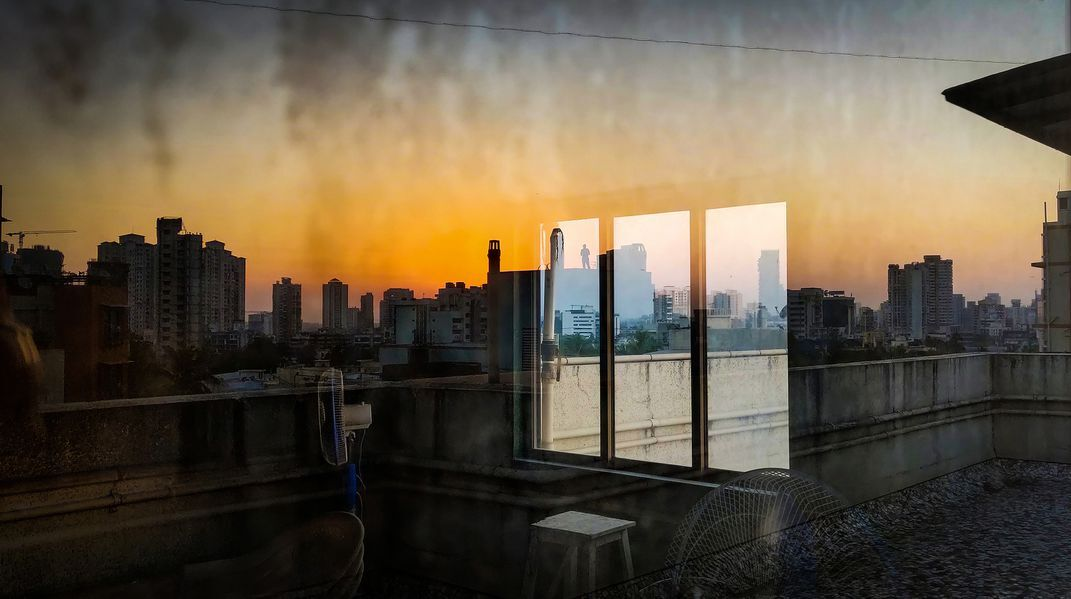 Photo: Mayank Soni
This photograph of Mayank Soni won the best photography in "Mobile". The photographer shared his experience in lockdown days, "Who would have ever imagined that cities could be such silent spaces? The pandemic unwittingly taught us to live in the moment, pay attention to what we already possess and treasure the mundane. During the early days of the lockdown, I saw someone standing alone on a neighboring terrace, probably lost in thought, or like me, admiring the setting sun. We said nothing to each other, but we seemed to share a similar feeling as we watched the glow of twilight settle upon our strange, silent city."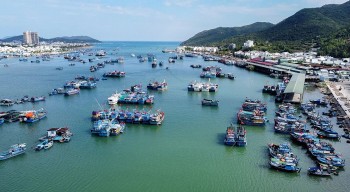 Economy
GDP growth quickened to 7.72% in the quarter ended June, beating the government's 6%-6.5% target.