Fridges turned into lifeboats during record flooding in central Vietnam
Flooding triggered by heavy downpours has swamped Cam Xuyen, Thach Ha districts and Ha Tinh city in central Vietnam.
Video by Vietnamnet
On the afternoon of October 20, vehicles going through the National Highway 1A in Ha Tinh City are stuck due to the heavy flooding, Vietnamnet reported.
The record rising floodwater has submerged thousands of houses and caused great damages to the properties of local people.
Taking advantage of refrigerators to evacuate people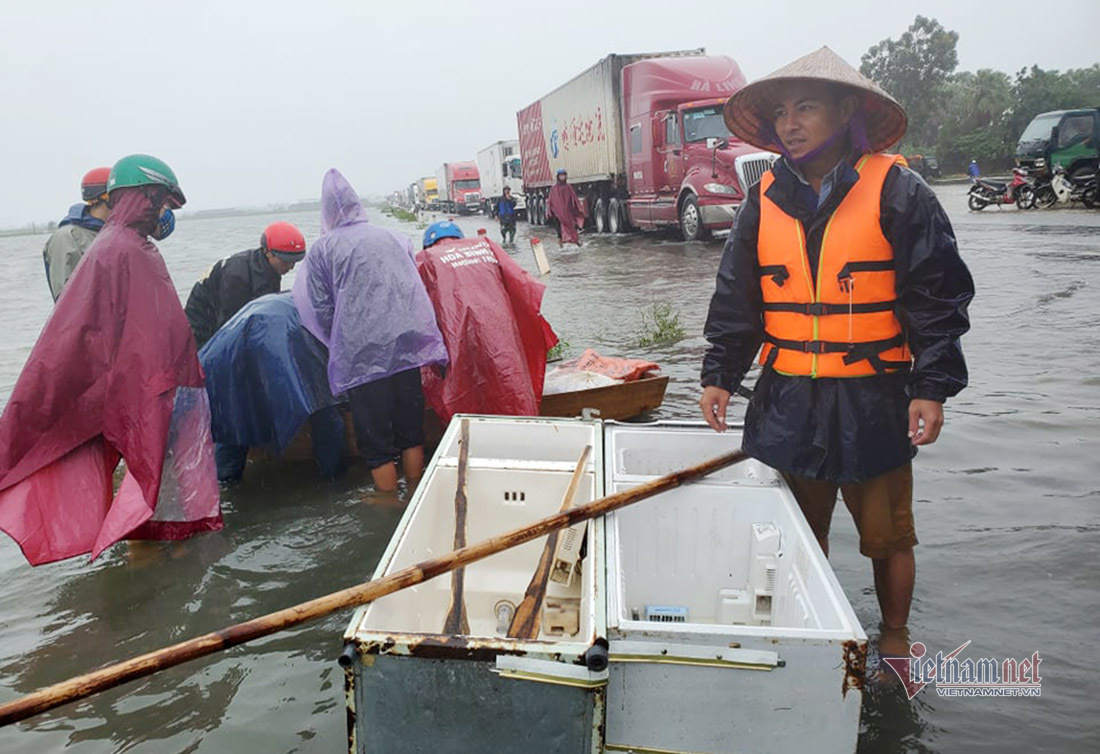 Duong Minh Duc and his refrigerator to evacuate people Photo: Vietnamnet
The locals use banana trees and refrigerators as rafts to escape from the record flooding. They have struggled with floods for several days.
Duong Minh Duc, from Tan Lam Huong commune (Thach Ha district) said to Vietnamnet that he evacuated dozens of people by banana rafts and refrigerators. His family's properties were inundated under water.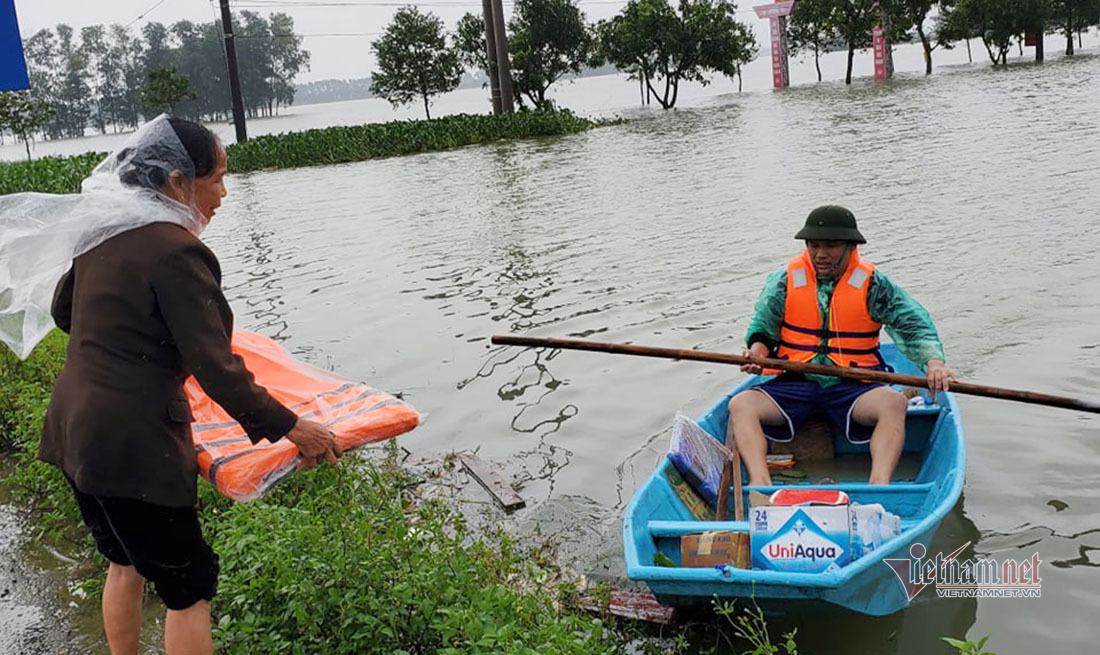 Photo: Vietnamnet
Nguyen Hoanh Duong, also from Tan Lam Huong commune said he evacuated nearly 50 people by his small boat.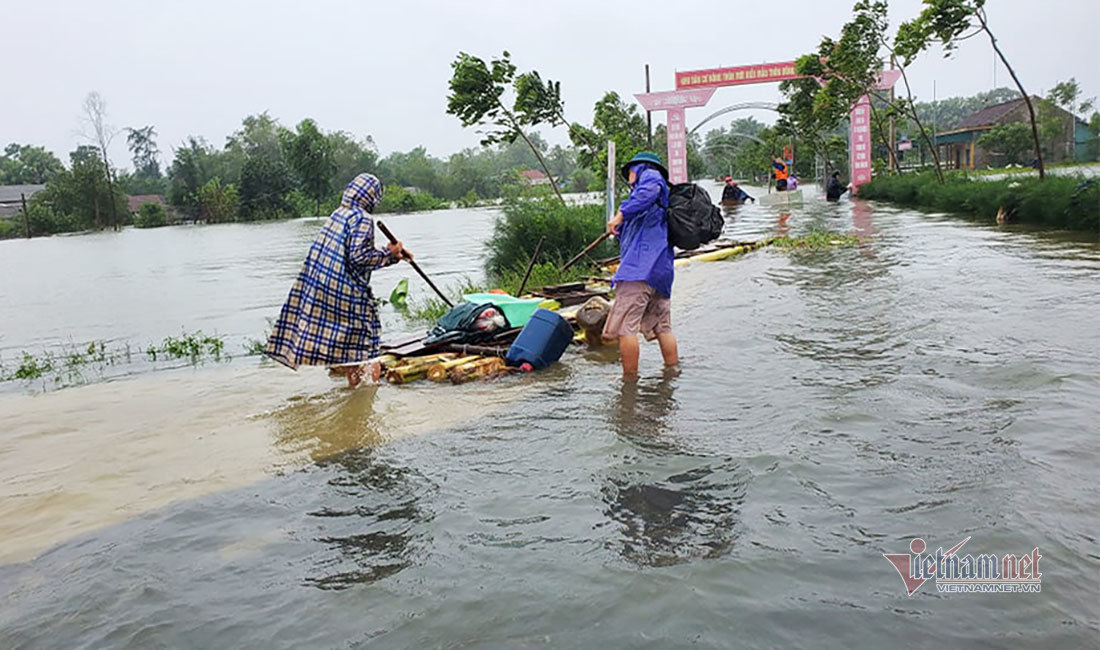 Photo: Vietnamnet
According to Chairman of Tan Lam Huong commune Nguyen Van Ninh, the local authorities have evacuated over 200 households to safer places and provided them with necessities.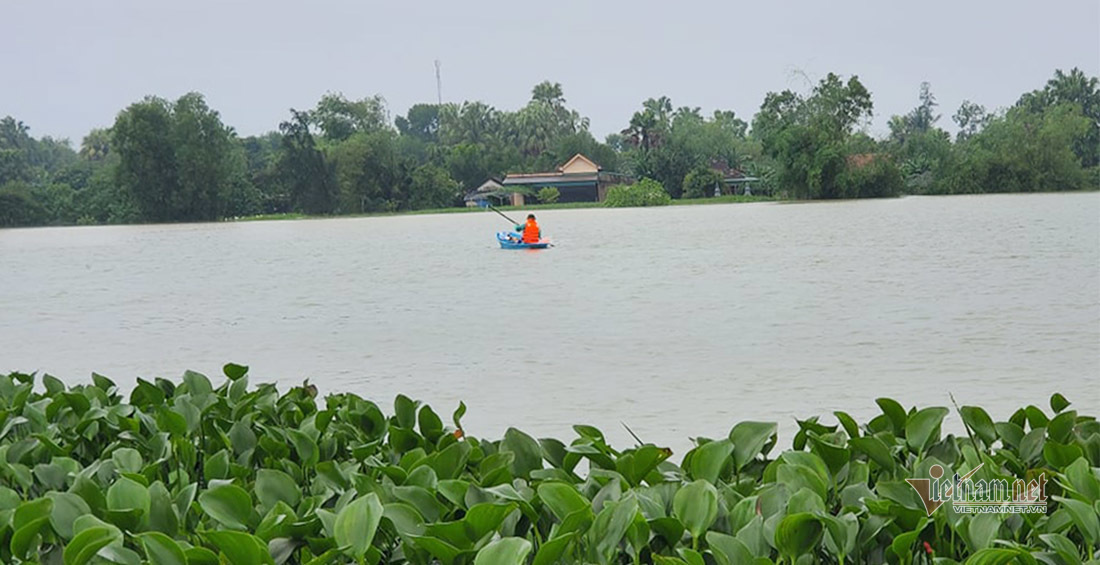 Photo: Vietnamnet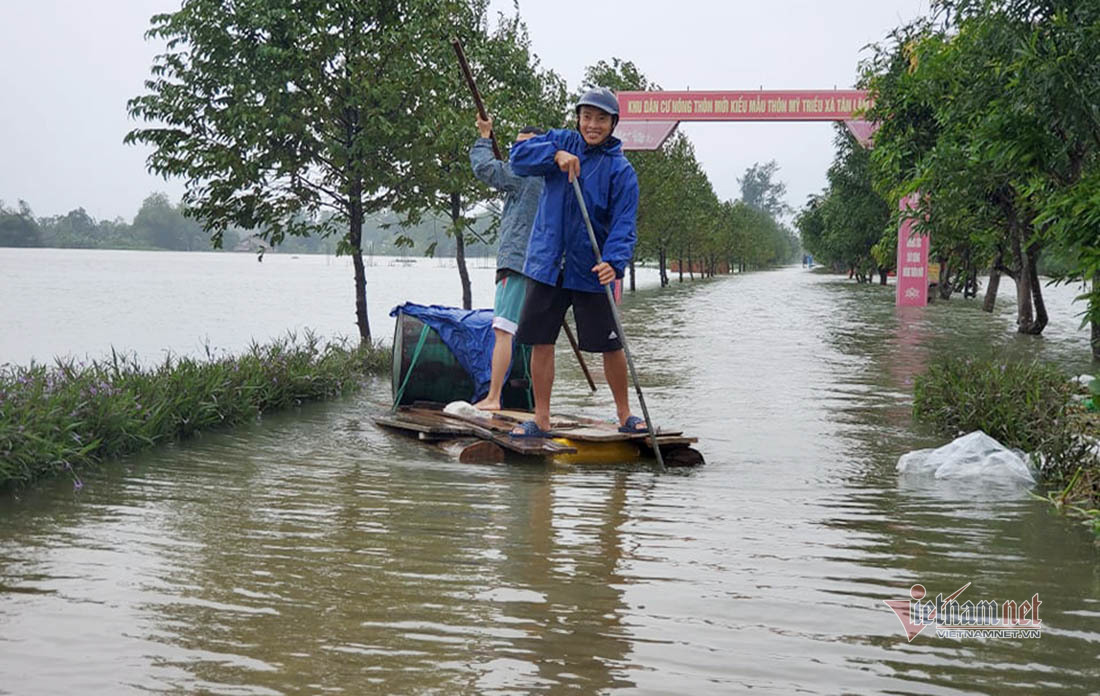 Photo: Vietnamnet
The elderly overcome record flooding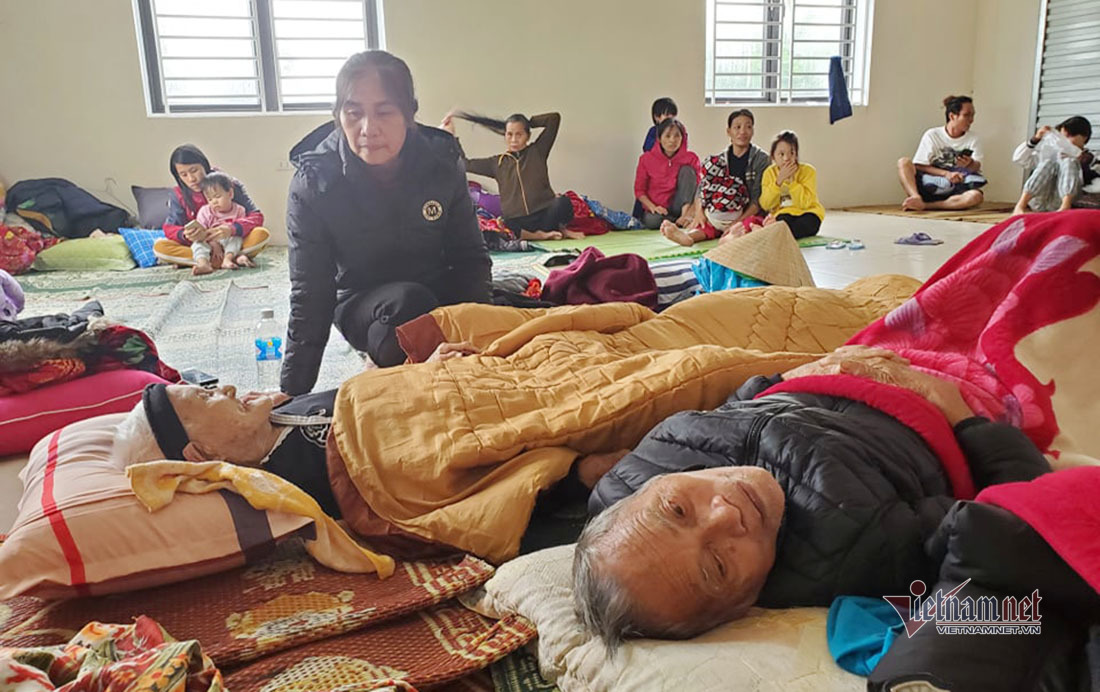 Ms. Dang Thi Nghiem is taking care of her parents Photo: Vietnamnet
Dang Huu Vuong (100 years old) and Duong Thi Cu (102 years old) are among the old people rescued by the local authorities. Dang Thi Nghiem, their daughter said that Duong Thi Cu's pelvis is broken for 30 years and she encounters many difficulties in moving.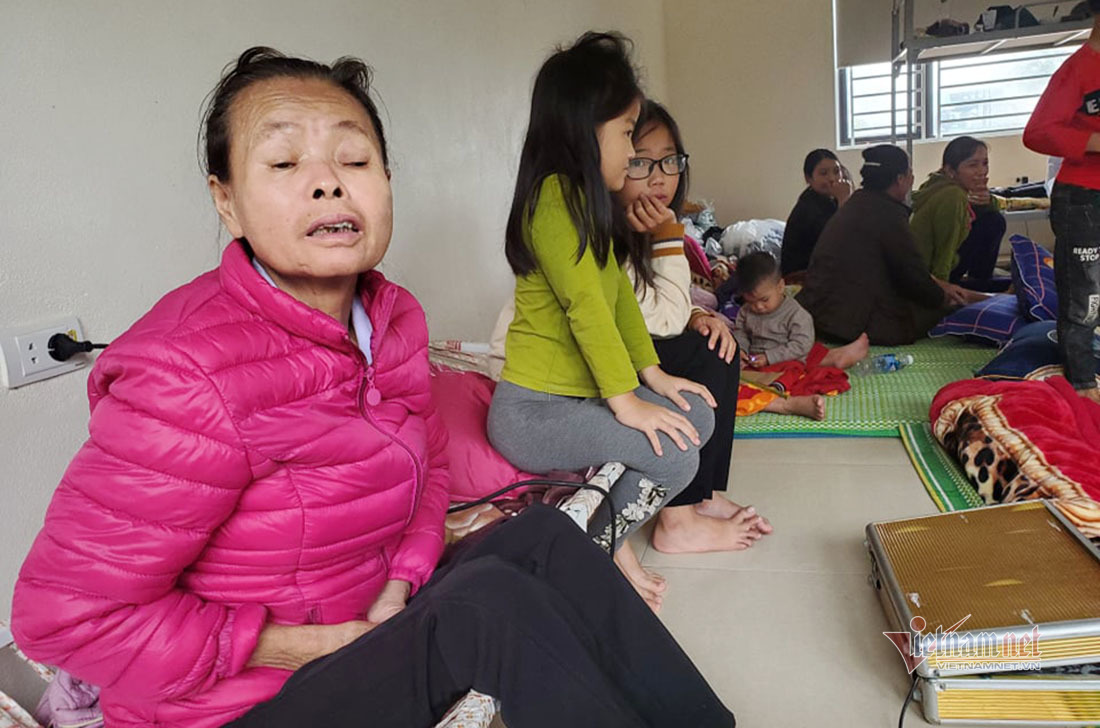 Ms. Nguyen Thi Huong Photo: Vietnamnet
Nguyen Thi Huong, 66, living alone in a house in My Trieu village (Tan Lam Huong commune) is also rescued as the fast-rising floodwater deluges her house.
Nguyen Thi Thao, 28, a pregnant woman is extremely scared as seeing her house is flooded under water over 1m.
Doctors head to flood-stricken areas to help people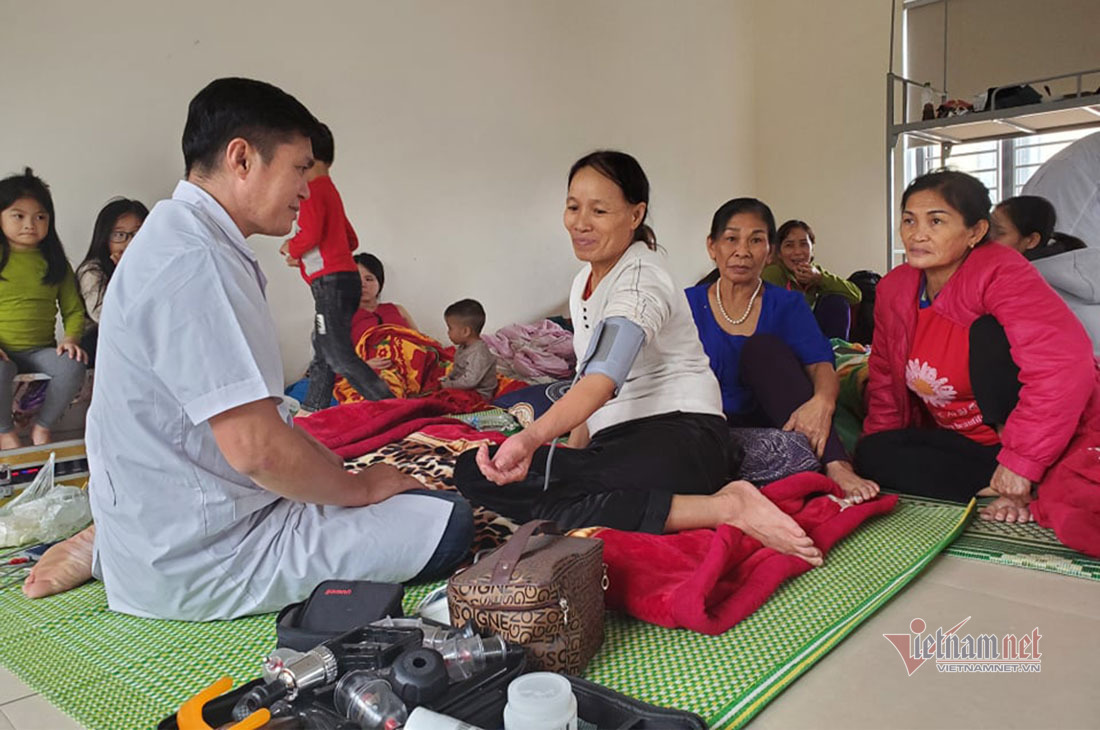 Doctor Pham Van Hiep is treating for free a person in Ha Tinh
A group of three doctors including Hoang Thi Lan Huong, Pham Van Hiep and A Sin traveled to Ha Tinh to assist flood-stricken people.
"Witnessing the great losses caused by flood in central Vietnam, we decided to travel here to treat people for free", Huong said.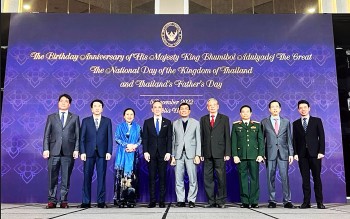 Friendship
The Royal Thai Embassy organises the reception on the occasion of celebration of the Birthday Anniversary of His Majesty King Bhumibol Adulyadej the Great, the National Day of the Kingdom of Thailand and Thailand's Father's Day on 2nd December 2022 in Hanoi.