Vietnam Ministry of Health to send 4 mil water purification tablets to floodplains
Over 4 million Aquatabs 67mg water purification tablets will be urgently sent to 6 flood-stricken cities and provinces in central Vietnam.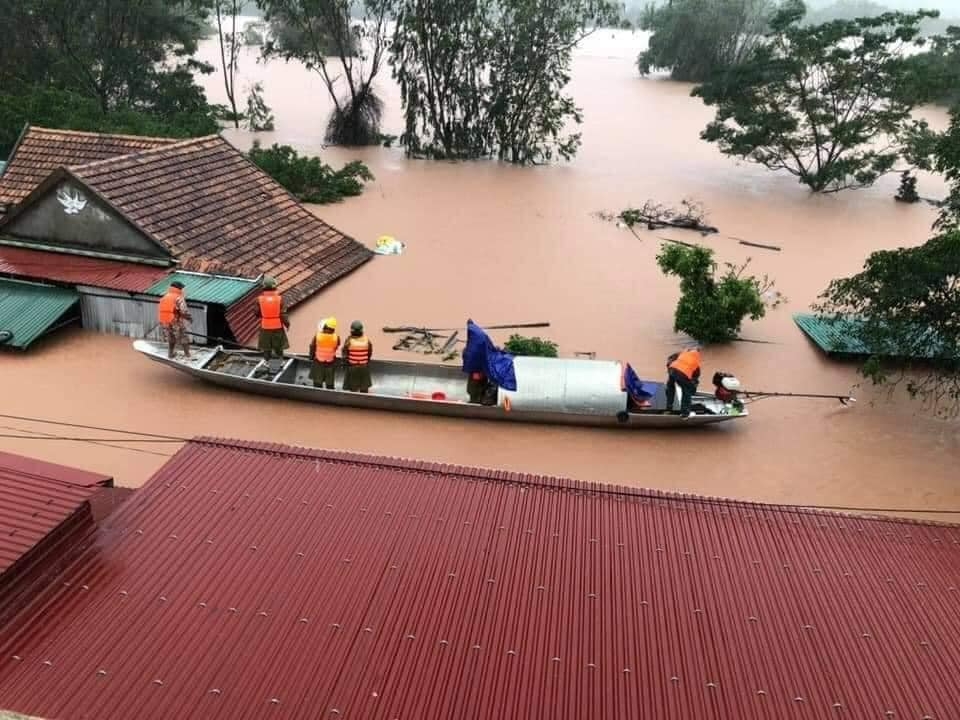 Heavy flood inundates houses in Quang Tri provinces (Photo: Bao Hom Nay)
Accordingly, the batch is distributed by the disaster prevention warehouse of the Ministry of Health i Danang including 6 provinces, namely Ha Tinh, Quang Binh, Quang Tri, Thua Thien - Hue, Quang Nam, Da Nang, each will receive 700,000 tablets to disinfect water sources as the floodwater keeps rising, sparking concerns over water hygiene.
Each Aquatabs 67mg tablet is capable of disinfecting 20 liters of water. Once being thrown into the water, the tablet will dissolve itself without any need to shake or stir the liquid. Purified water is ready for use after 30 mins. Aquatabs is a better water purification tablet than chloramine B given its stronger disinfection capacity.
The Health Ministry also requested the 6 provincial and municipal health departments to promptly receive and distribute the disinfectant chemicals to timely prevent and overcome the consequences of the severe flood.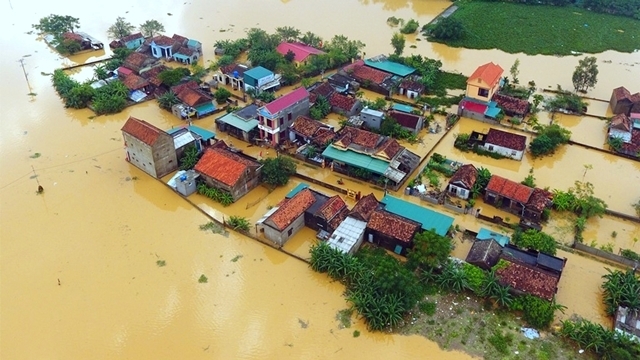 A bird-eye view of Central Vietnam in flood (Photo: Nhan Dan)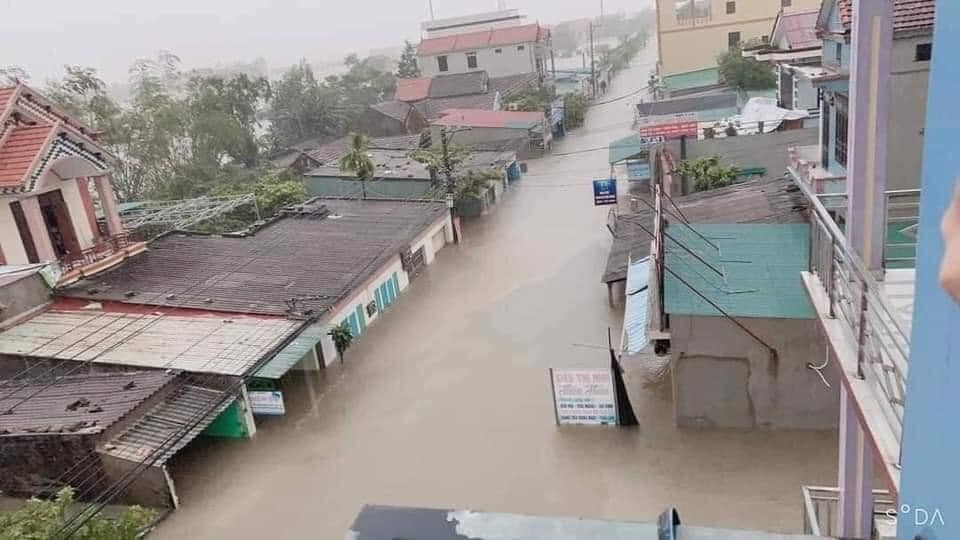 (Photo: Bao Quang Binh)
On the same day, the Ministry also dispatched medical personnel from major hospitals in Hanoi, including Bach Mai, Viet Duc to support the Central provinces. The National Institute of Hygiene and Epidemiology, the Viet Nam National Institute of Occupational Safety and Health, and Pasteur Nha Trang Institue will also join hands to help central floodplains in the fight against the natural disaster.
These units are in charge of maintaining mobile forces, stockpiling drugs, chemicals, and medical emergency vehicles, as well as being ready to participate in disaster response, search and rescue in the locality.
Persistent torrential rains have resulted in flash flood, landslides in many places, claiming the lives of at least 102 people, leaving another 26 out of touch. Thua Thien Hue and Quang Tri are the two hardest-hit provinces, according to the announcement on Monday evening from The Central Steering Committee for Natural Disaster Prevention and Control.
In the last 2 days, Quang Tri, Quang Binh and Ha Tinh provinces have been bracing for a record rapid rise in floodwater level, with over 166,700 houses inundated, 50 percent of which belong to Quang Tri.
As of Monday afternoon, over 28,900 households, accounting for roughly 30 percent of the total in Thua Thien – Hue province, had evacuated for safety concerns, given the extreme natural disaster.
Heavy rains and landslides leave 13 national highways and over 30,000 meters of local roads heavily deluged and deformed, making daily transportation virtually impossible.
The meteorological agency forecasts that an active tropical depression in the east of the Philippines is likely to move into the South China Sea and strengthen into a storm in the next two days.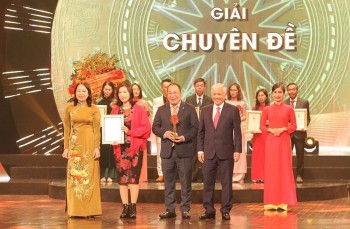 Overseas Vietnamese
VietnamTimes (Viet Nam Union of Friendship Organizations) is a reliable address for overseas Vietnamese to quickly and objectively update political, economic, cultural, and social news. The agency has created a helpful forum and connection between expatriates and the motherland.