Fun and Thrills at HCMC's Many Parks
Ho Chi Minh City, one of the biggest and most crowded cities in Vietnam, is the ideal destination for many tourists coming to this country for the first time. A freewheeling, cosmopolitan metropolis, HCMC's dynamic cityscape draws together old and new Vietnam in the most compact of spaces, representing the city's past as well as its future.
The amusement parks in Ho Chi MInh City always provide the best services and entertainment for travelers who are seeking a relaxing place to get away from the noisy, bustling streets.
White Rabbit Amusement Park (Cong Vien Giai Tri Tho Trang)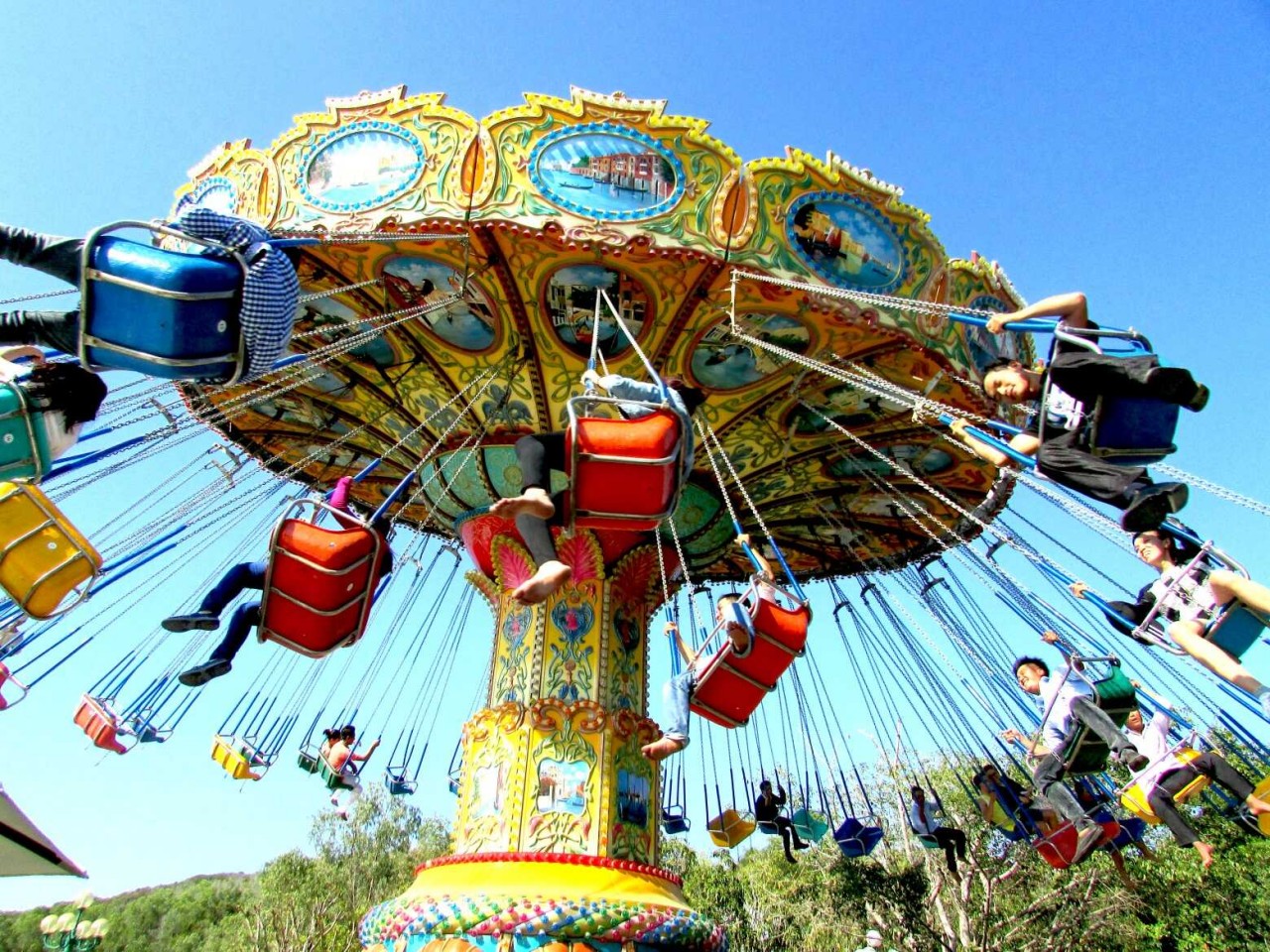 Photo: Bazan Travel
White Rabbit Amusement Park (Cong vien Tho Trang Le Thi Rieng) is considered an entertainment heaven for many families in HCM, especially young children. The park is located on August Revolution Street in Ward 15, District 10, which is easy to find as it is just right in the center of the city.
This place was established by the White Rabbit entertainment joint stock company, specializing in the field of entertainment activities, with the motto of bringing of entertainment park to everyone's home. The company has developed many amusement facilities throughout the major cities in Vietnam, such as the ones in Vung Tau and Quang Ninh.
To be able to reach the destination, you can choose from many different means of transport such as motorbikes, personal vehicles, taxis, or buses. If you travel by motorbike and do not know the way, you can look up google maps to get to White Rabbit Park in Saigon.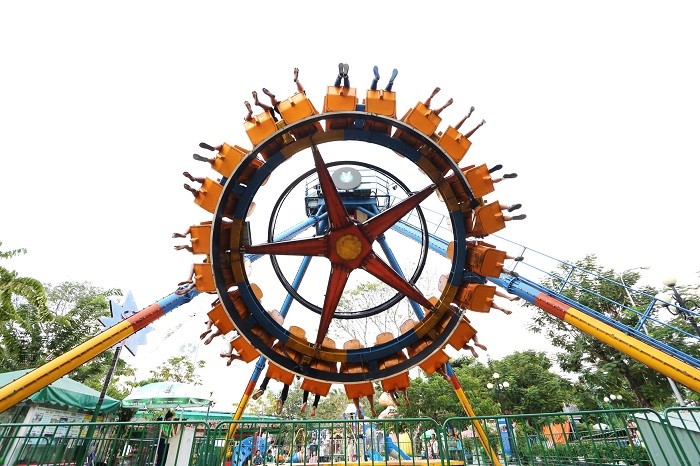 Photo: LuhanhVietnam
The game area is quite large with a variety of games for both adults and children. The moment visitors engage in these fun activities, they will soon feel all their fatigue and tiredness fade away. With children from 1 to 5 years old, parents can let them play a house game consisting of many different games such as puzzles, slides, and balls. The most thrilling games consist of roller coaster, Ferris wheel, star Flyer game, and flying saucer game, which are carefully and safely designed to prevent any danger or unfortunate event to happen.
There is also a large space with tall trees for walking, relaxing, and resting. In the evening, young people gather around in groups to exercise or dance along with the exciting music. All of these are commonly seen in the park during nighttime.
Gia Dinh Park
On the journey to discover the famous tourist attractions in Saigon, it is impossible not to mention Gia Dinh Park. The park is known as the "green lung" of the city, an entertainment destination that attracts a large number of locals as well as tourists from all over the country.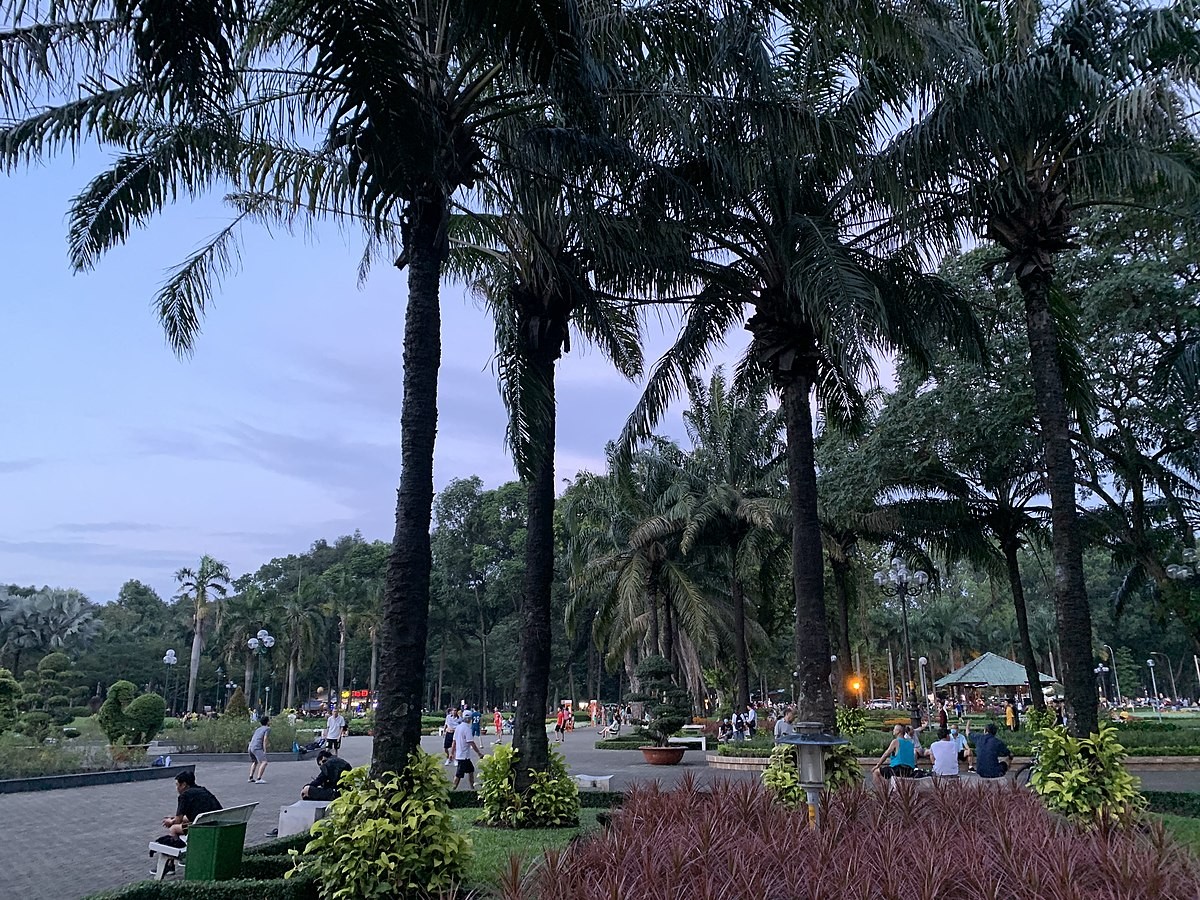 Photo: Wikipedia
The park is also located near 3 main roads: Nguyen Kiem Street, Hoang Minh Giam Street, and Ho Van Hue Street, and the traffic is quite convenient. Visitors can come here to relax, play and entertain without worrying about traffic jams.
This destination is loved by many young children. There are a lot of fun and attractive games that are divided into areas according to children's ages and interests. From rewarding outdoor games to simple motor games or adventure games, the park allows the children to freely and safely explore all the corners.
Children here will be free to explore interesting games such as swings, slides, ladders, and faucets. They can find a safe place here in Gia Dinh park to play and spend their time relaxing after studying at school.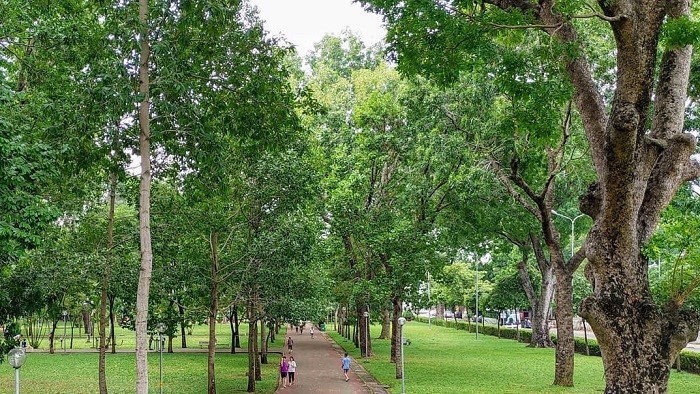 Photo: Vinpearl
Especially on weekends or holidays, the park becomes more and more crowded with families bringing their children here. Gia Dinh Park is also a place for people to enjoy moments of gathering and relaxing together.
Dam Sen Water Park
Dam Sen Water Park belongs to District 11, Ho Chi Minh City, at the corner of Lac Long Quan and Hoa Binh Streets.
The park's infrastructure is divided into 30 parts. It features several activities, restaurants, and shows, including a smaller reproduction of the Giac Vien Pagoda, the Thuy Ta floating restaurant, a lake similar to West Lake in Hanoi where one can fish, a puppet show, a bird garden, a water park, a sports center, and the Nam Tu Royal Garden.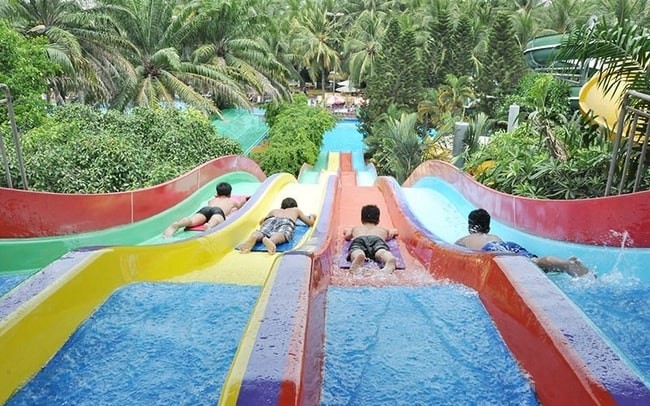 Photo: CafeF
Dam Sen Water Park is inside an entertainment, enjoyment, and shopping complex, it has 26 types of water entertainment equipment that are unique and a wave pool surface of 3000m2 under green trees is a joyful entertainment address ideal for your family and you after days of working and studying that are full of stress.
When you arrive at Dam Sen Water Park you feel immediately about a green island in the middle of the city. Breathe in deeply to enjoy the fresh air of romantic nature and you enjoy the waves of up and down as if caressing you.
Think you can handled the rush of the water? The Kamikaze challenges guests with a height 19m. Or you can test your strength and become Tarzan at the rope swinging course which runs through a mighty waterfall.
If relaxation is more your vibe, the massage pool is not to be missed!
Suoi Tien Theme Park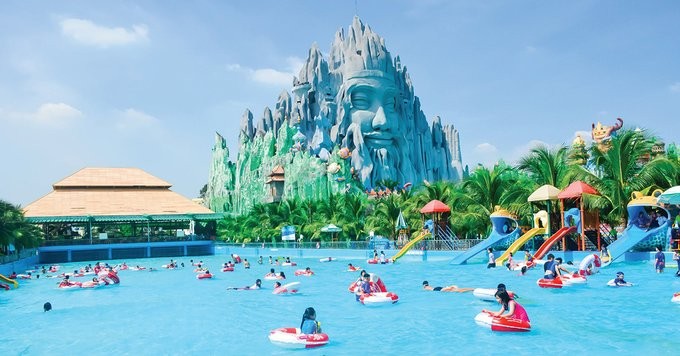 Photo: Klook
If you think theme parks are only for kids, Suoi Tien Theme Park may prove you wrong on every level. Albeit relatively far away from the city center, Suoi Tien Theme Park has remained one of the top choices for locals on hot days and may get pretty much crowded during the peak of the dry season.
Suoi Tien, a 105-ha theme park, comprises around 150 buildings and entertainment facilities, offering visitors a wide variety of choices.
The most popular attraction of Suoi Tien Theme Park is the Tien Dong - Ngoc Nu water park, which is the first artificial beach in Vietnam. The water park is divided into two sections, one is kid-friendly and the other one is not safe for children.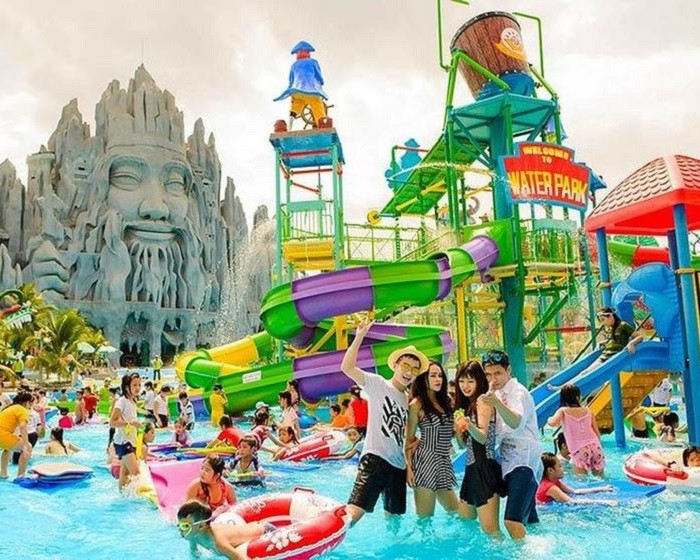 Photo: Dulichvietnam
There are a number of water activities for adults here including water slides, and splash pads which are definitely not suitable for cowards as well as children. Other than the water park, Suoi Tien Theme Park has a lot more to offer. Those who are seeking peace, or basically some moment of tranquillity, may be interested in visiting Buddhist temples that are located right inside the theme park.
The operating hours of the Suoi Tien tourist area in Ho Chi Minh City are open for visitors from 7:30 a.m. to 5:00 p.m. every day from Monday to Sunday.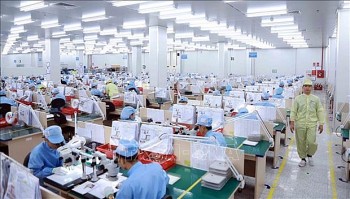 National
Vietnam News Today (Jan. 26): Vietnam - important partner of RoK; HCM City maintains growth momentum, reaps successes in 2022; Vietnam's tourism forecast to strongly rebound in five years; Many localities attract a large number of visitors during Tet.