Golf match results: Rory McIlroy takes down Rickie Fowler
For the first time since the Players Championship was canceled following the first round on March 12, golf was broadcast to the world on Sunday in the form of the TaylorMade Driving Relief, an event put together to give sports-starved viewers something to watch while also raising significant funds for COVID-19 relief efforts, ESPN reported. 
McIlroy and Johnson ended up the winners when the event had to be settled with a closest-to-the-hole competition set up on a shortened 17th hole at Seminole Golf Club in Juno Beach, Florida.
McIlroy and Dustin Johnson beat Fowler and Matthew Wolff in an overtime closest-to-the-pin contest
The best player in the world ended the TaylorMade Driving Relief match-play skins event at Seminole Golf Club on Sunday with a walk-off wedge shot that netted a tidy $1.1 million, CBSS reported.
The team of Rory McIlroy and Dustin Johnson team took 11 of 18 skins from their competitors, Rickie Fowler and Matthew Wolff, winning $1.85 million for the American Nurses Foundation. But it took until the last shot of the day to make it official.
After winning three of the first six holes and racing out to an early lead, it looked like McIlroy and Johnson were going to run away with the match, but they were unable to win another hole in regulation. Most of that was because Fowler went on a birdie bonanza with seven coming in his first 16 holes. He absolutely carried Wolff to nice lead down the home stretch with Fowler's birdie on No. 11 being worth two skins and $200,000.
Fowler did it again on the par-4 12th and flipped the script on the entire match to make it 7-5 and give the Oklahoma State boys a nice lead in the money department, but things cooled off as both teams parred the next four holes.
Then the heat got turned back up a little bit. While the first 16 holes were worth either $50,000 or $100,000, that changed over the final two. The 17th was worth $200,000, and the 18th was worth $500,000.
The way a skins match works is that the cash on a given hole rolls over to the next one if the two teams tie a hole. Because the teams split every hole following the 12th, the roll-over amount going to No. 17 was $600,000 and then $1.1 million entering No. 18.
Neither team won the final two holes of regulation, though Johnson and McIlroy both had good birdie looks at the last.
As such, the match went to a closest-to-the-pin competition from 120 yards away on the par-3 17th. Wolff went first and stuck his shot to a distance he called, "Good, not great." Fowler and Johnson both missed the green, which left the No. 1 player in the world, McIlroy, with the entire match on his swing.
Toledo Junior Golf Association begins season
While other sports have been put on hold, The Toledo Junior Golf Association began their season on Sunday, according to NBC24.
The junior golfers began their season at the South Toledo Golf Club.
Sunday's tournament was a parent-child two team scramble.
Last year, 33 teams played, while this year a record 51 teams signed up to play the opening event.
"You don't move the flags. There's little cup liners in there, but they can putt like normal and it kind of half falls in, and we just kind of keep everybody spaced out. After golf, it's kind of not so good. They kind of just turn in their card and go home, where normally they like to stand around and scoreboard watch a little bit," said Nick Szymanski, Toledo Junior Golf president.
Social distancing, as well as other safety protocols, were put into place for golfers safety.
For tournament results, parents and kids should check The Junior Golf Association website on Monday.
Wasioto Winds Golf Course reopens after February flood
According to Wymt, Wasioto Winds Golf Course in Bell County reopened on Friday after flooding in early February.
"We got so much, it covered the entire golf course, Cumberland River overflowed it shut us down so we had roughly 75 acres to 100 acres of mud to remove," said PGA Golf Professional Donnie Caldwell.
A video showed the extent of the mud and debris left behind from the flood, showing the challenges of the cleanup.
"The hardest part of the cleanup was the elements, you know, as soon as we started it was 37 degrees sleeping, snowing and rain," added Caldwell.
The hard work paid off and for First Tee golfers like Madeline Fultz, she was happy to be on the green once again with her dad.
"It's a really nice place to golf it's nice and it's a quality place and it's really nice," said Fultz.
Abbey Howard is also a First Tee golfer. She and her grandfather drive an hour away to golf.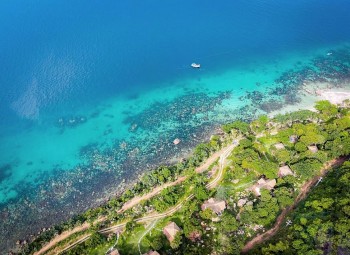 Travel
Vietnamese Ministry of Culture, Sports, and Tourism has issued a plan to stimulate travel demand, restore the tourism industry, and resume travel activities in late 2021 and early 2022.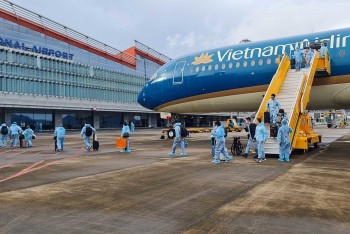 National
Vietnam News Today (September 27): HCM City expects a special mechanism for new normal; UNICEF speaks highly of Vietnam's priority to Covid-19 orphans; Vietnam considers mutual recognition of vaccine passport with select countries; Central Vietnam province prepares to welcome foreign tourists starting November.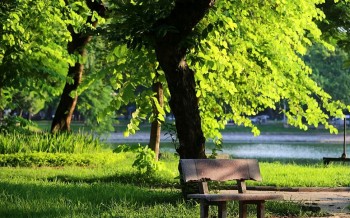 Travel
As Hanoi enters autumn, the atmosphere turns cool and relaxing. Hanoi's streets become more poetic with the clear blue sky and golden sun rays leaking through the leaves.