Grass harvest seasons in the West side of Vietnam
When entering the harvest season, the picturesque green grassland in Tan Phuoc holds photographers' feet by the serenity of the countryside.
A picture of a field of grass in harvest season, taken by Tran Ngoc Dung (Ho Chi Minh City) with a flycam during his photo trip with My Tho photographer Bui Gia Phu, in Tan Hoa Thanh commune, Tan Phuoc, Tien Giang between August. Tan Phuoc, located in Dong Thap Muoi, Tien Giang, has favorable alum soil conditions for growing grass. The district has over 100 hectares of grass, mostly in Tan Hoa Thanh, Hung Thanh, and Phu My communes. (Photo: VN Express)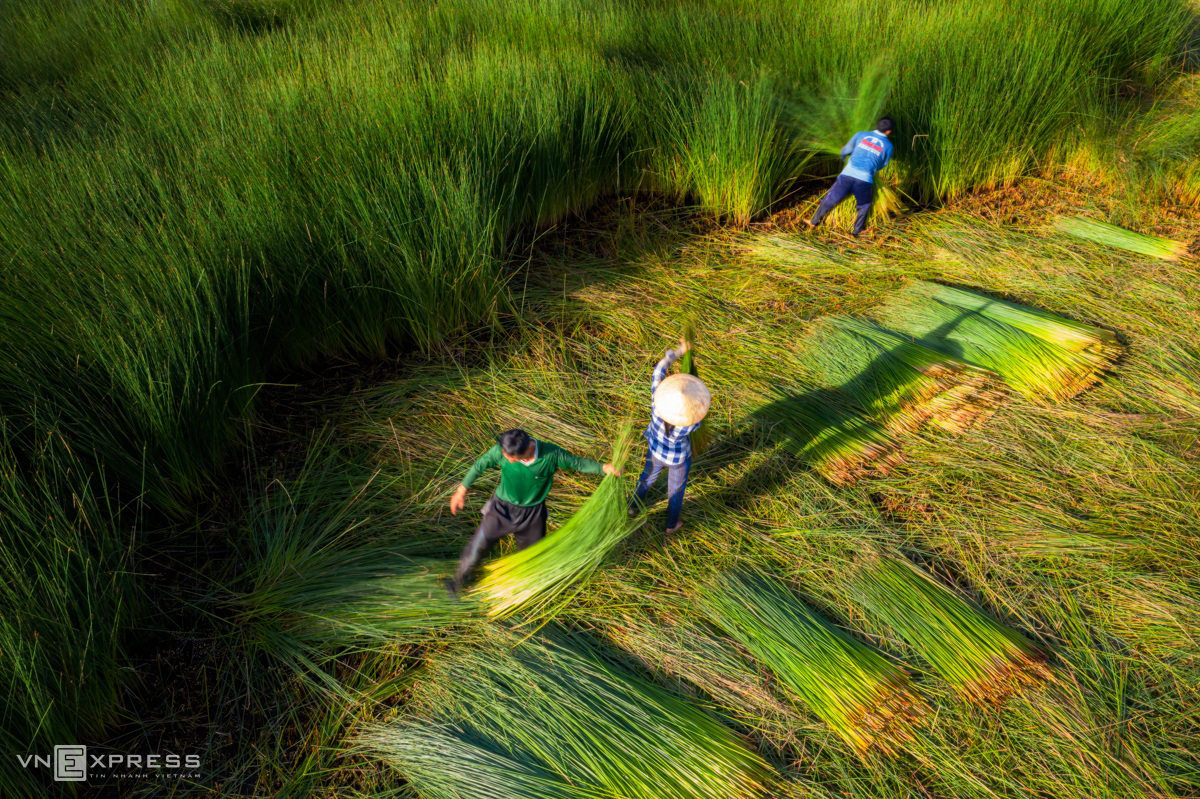 The grass is also known as "cỏ bàng" or "cói bàng", previously grows naturally in the Mekong Delta. This kind of grass has a hard lower stem, about 8-10 mm. Each straw is about 1 - 1.5 m high and has brown flowers at the tops. (Photo: Vn Express)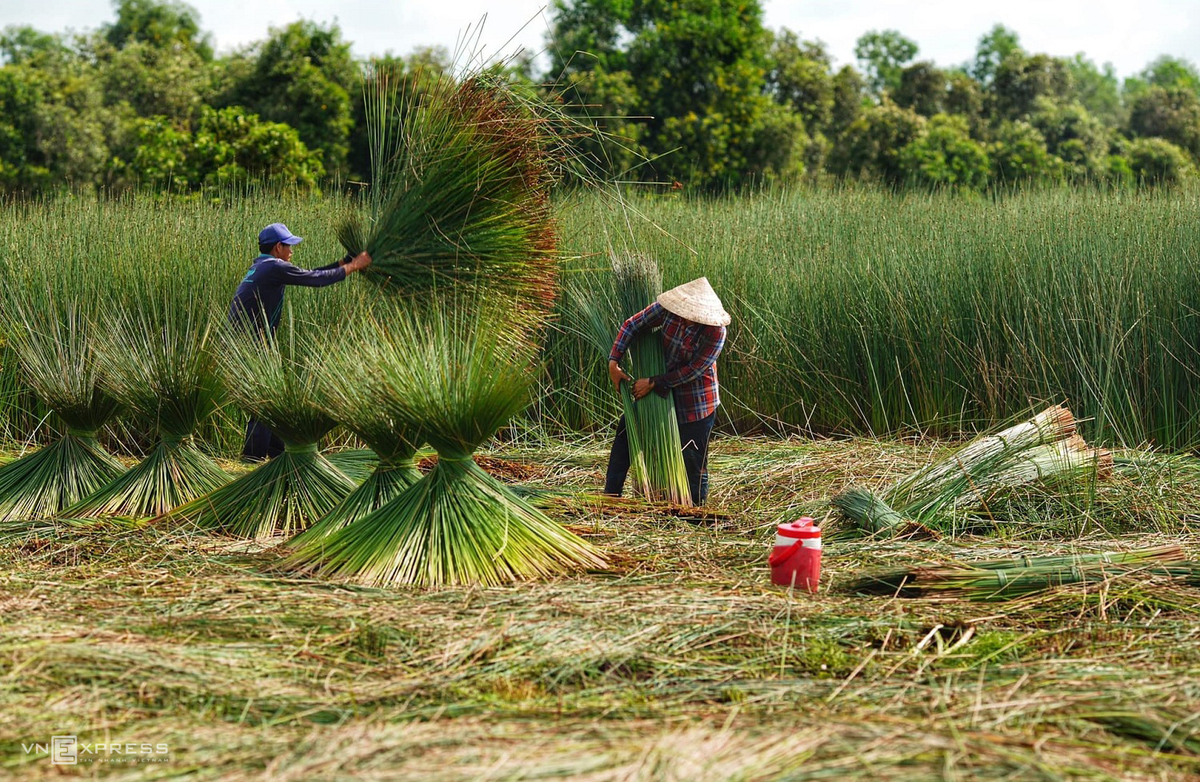 In the harvest season of August, people use the sickle to cut the root in each clump, then perform the "grass-to-ground dance". When finished cutting, the grass is divided into different bundles of about 2-3 kg. (Photo: VN Express)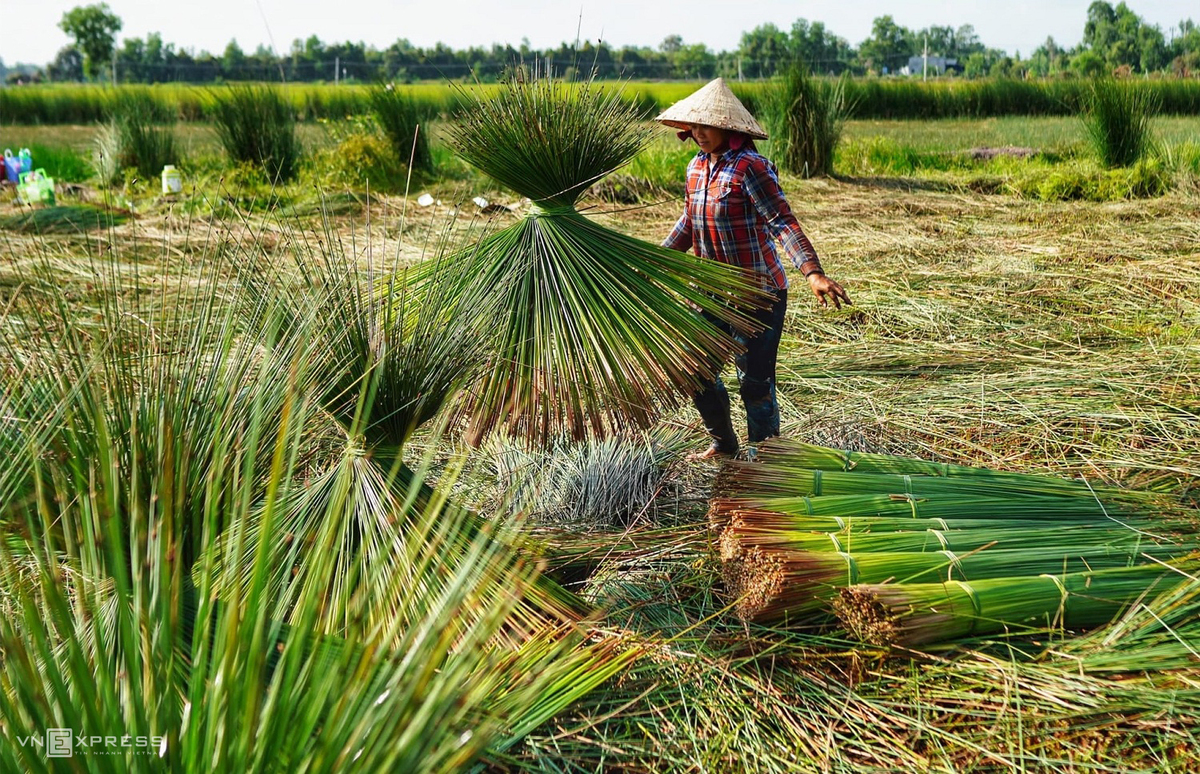 The grass is easy to grow, does not attract pests. The grass is planted for nearly half a year until it is taller than an adult's head when harvesting begins. After being cut, the grass can grow again without new planting. A farmer can cut about 300 bundles of grass per day. (Photo: VN Express)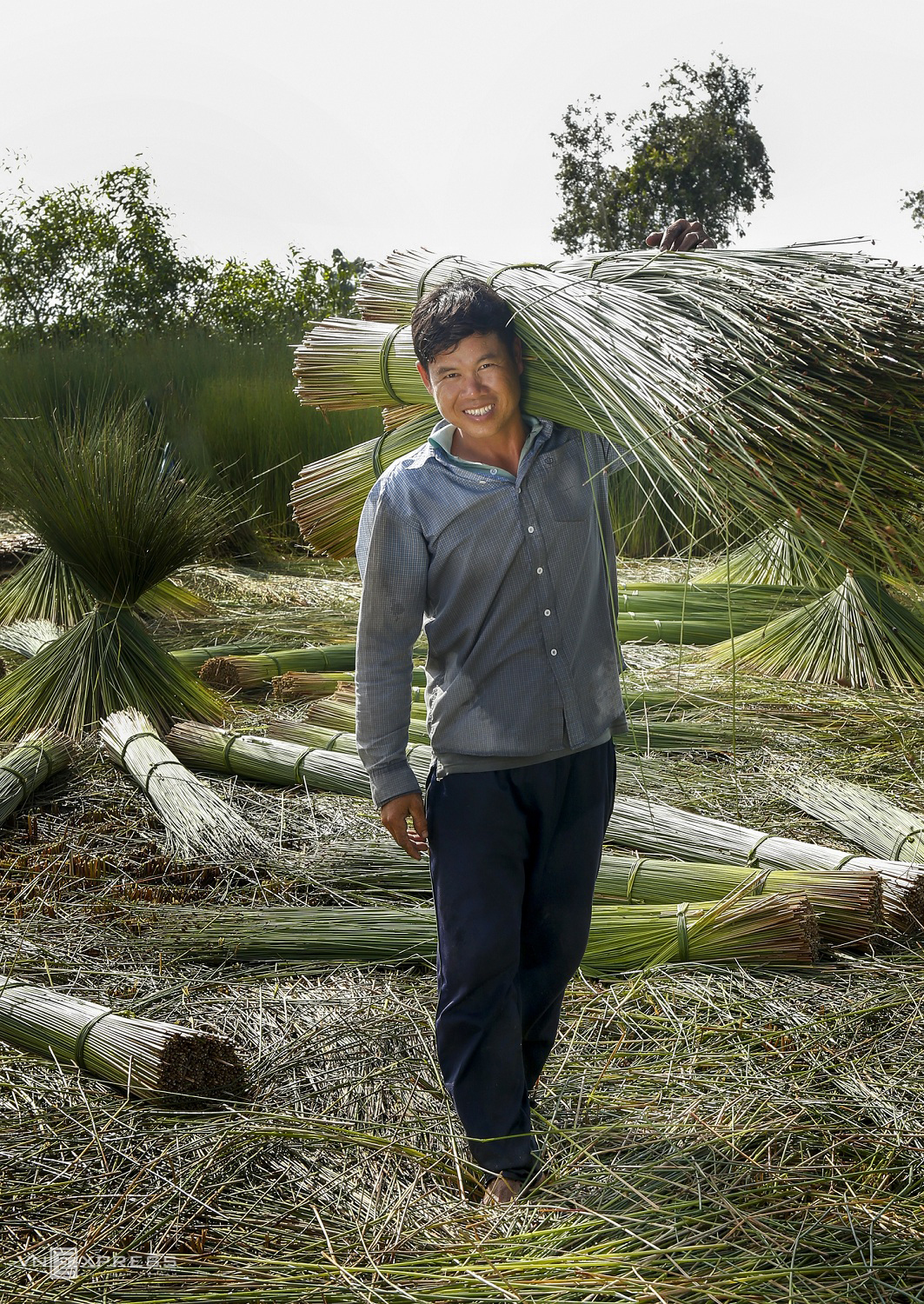 This grass is used by people in the West to create handicrafts such as knitting cushions, hats, baskets ... To make those products, after cutting, people use a machine to press the grass. When the press machine hasn't come familiar, locals used pestles to press the grass. (Photo: VN Express)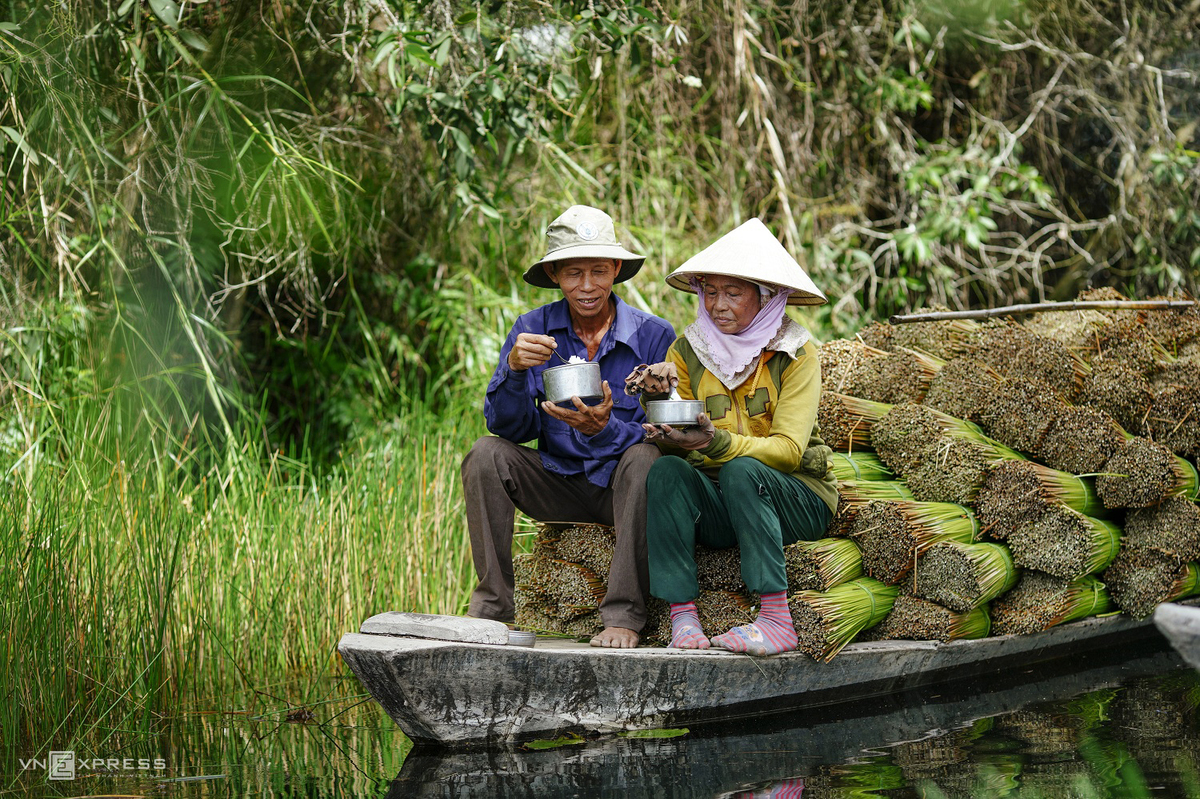 Mr. Thang and his wife spend some time eating lunch on the grass-carrying boat. Although the harvest season is hard, they are always open, friendly with tourists and photographers. (Photo: VN Express)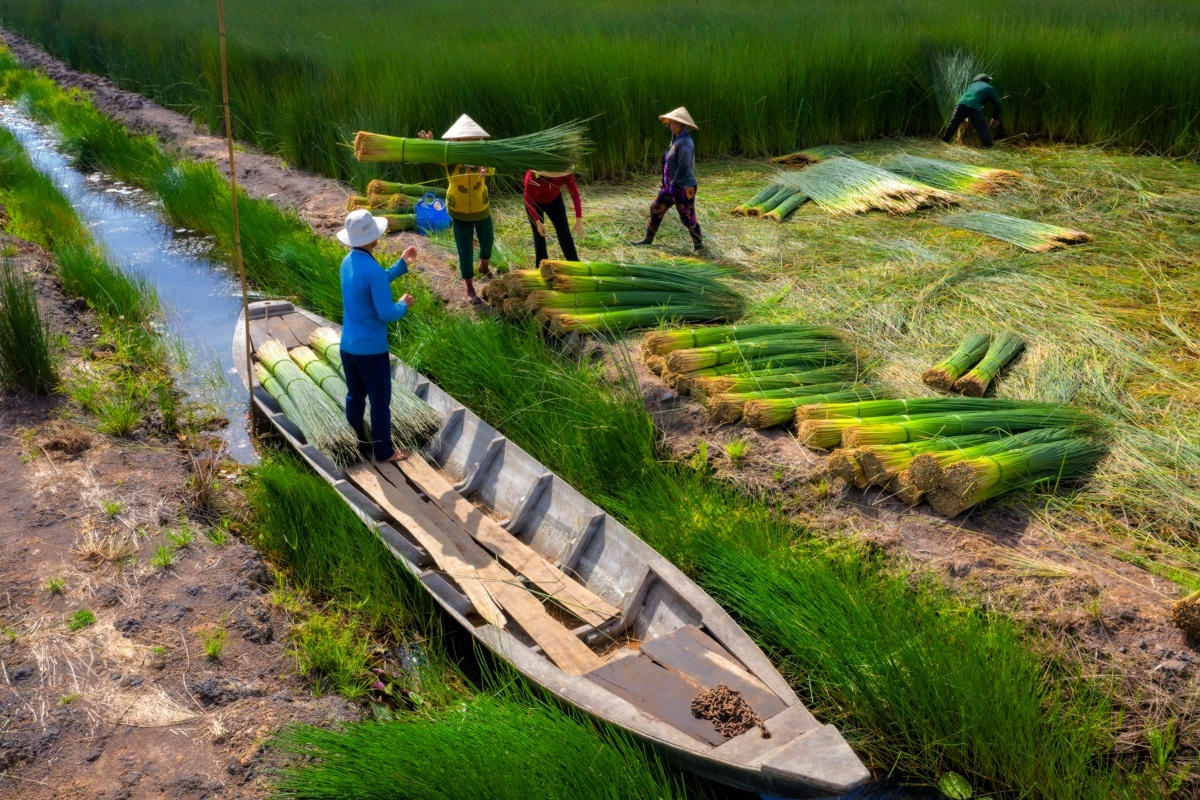 The farmers' skillful movement when throwing each bundle of grass to the people on the boat, transporting it to the big road for traders to sell. If the newly harvested grass is not bought in time, people will dry them on poles. (Photo: VN Express)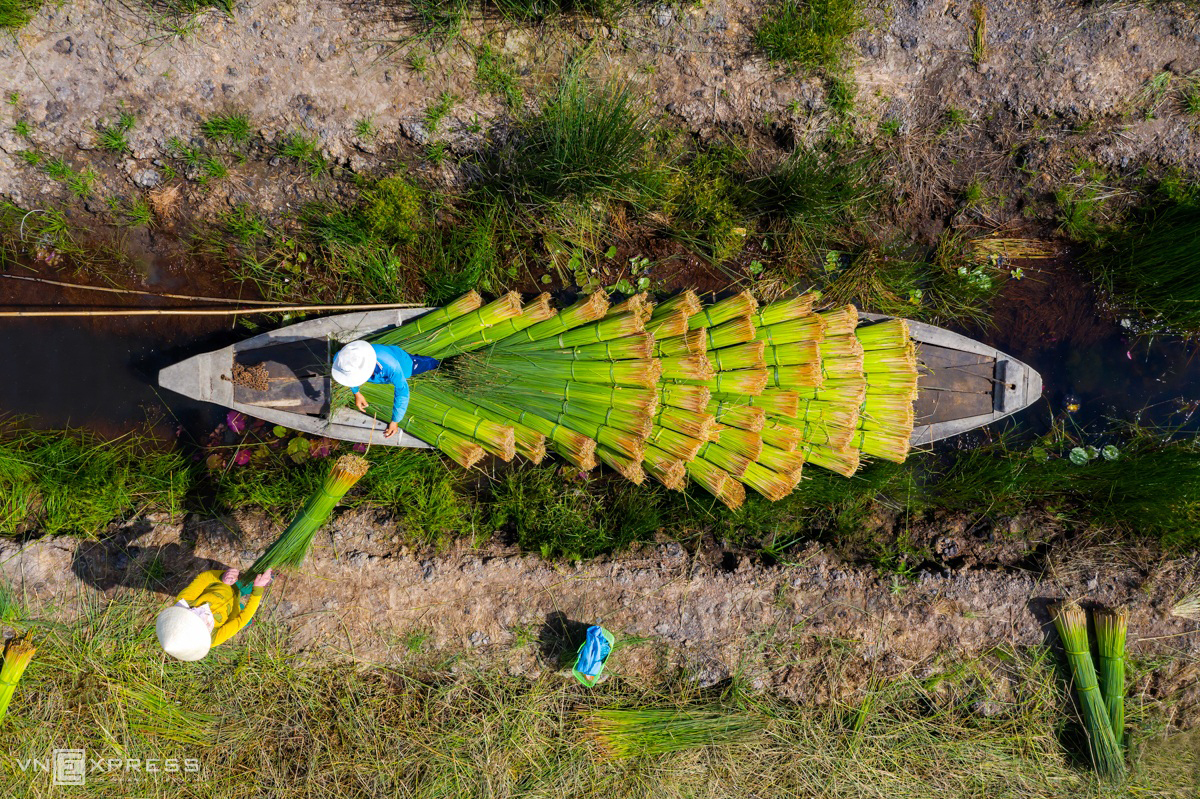 The boat is filled with picturesque grass when viewed from above. For a long time, the grass has made its way into folks in Dong Thap Muoi area: "Bông xanh mà lá cũng xanh/ Em đi cấy lúa cho anh nhổ bàng" (Green flowers, green leaves / I plant the rice, you spit the grass." (Photo: VN Express)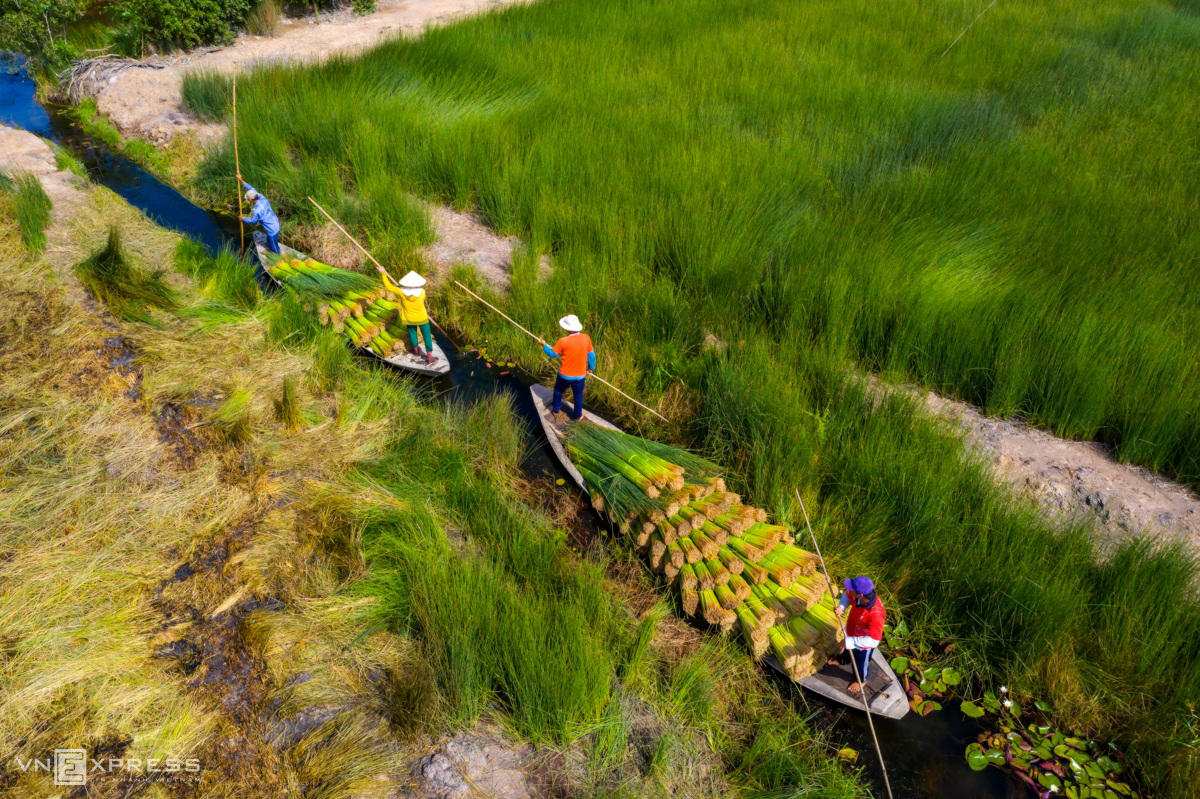 "The process of harvesting grass, the enthusiasm of the people, together with our arrangement contribute to the creation of unique and colorful photos", Mr. Dung shared. (Photo: VN Express)
The price of grass is always kept at 15,000 - 20,000 VND per bundle. Grass that has stalks of about 4 - 6 mm in diameter are also purchased by F&B shops to used as eco-friendly straws. (Photo: VN Express)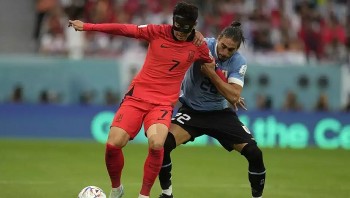 World
Both South Korea and Ghana are searching for their first wins at this year's World Cup. Ghana are facing the prospect of an early elimination from World Cup 2022 Group H when they travel to the Education City Stadium to face South Korea on Monday.