Greta Thunberg launches child rights-driven campaign to protect children from COVID-19
Swedish climate activist Greta Thunberg along with the Danish anti-poverty charity Human Act recently launched a new children's rights campaign to support the UN Children's Fund (UNICEF) in protecting children from the COVID-19 pandemic by funding essential supplies including soap, masks, and gloves.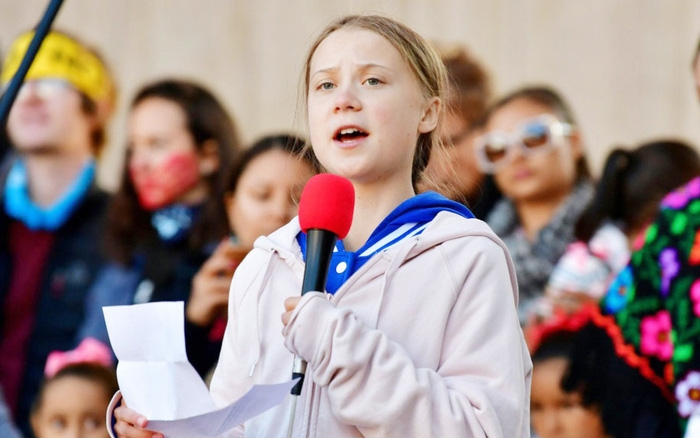 Swedish youth climate activist, Greta Thunberg, at a demonstration calling for global action to combat climate change in New York in September 2019. Photo: Saudi Gazette
Saudi Gazette reported on May 01 that, the 17-year-old named Greta Thunberg is launching a new campaign to support one of the world's most vulnerable groups with some help from the Human Act Foundation and UNICEF. These include food shortages, strained healthcare systems, violence, and lost education.
"Like the climate crisis, the coronavirus pandemic is a child-rights crisis," Thunberg said in a statement cited by a UNICEF media release. "It will affect all children, now and in the long-term, but vulnerable groups will be impacted the most."
According to UNICEF, the campaign is being launched with an initial donation on behalf of Human Act and the Greta Thunberg Foundation to UNICEF of $200,000, in which $100,000 is from the prize money awarded to Greta Thunberg in 2019 her global advocacy on environmental protection, and the additional $100,000 will come from Human Act.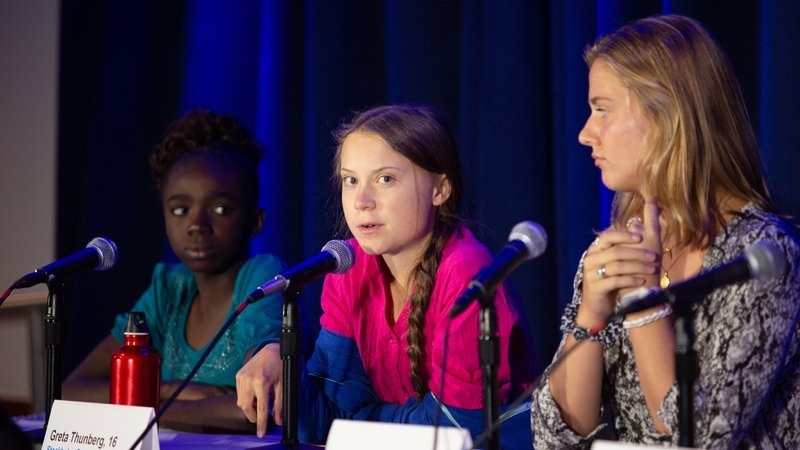 Greta Thunberg has joined up with Danish non-governmental organization Human Act to support UNICEF's response to the pandemic. Photo: RTE
"Children and young people are among the most severely impacted by the knock-on effects of COVID-19, so it is only natural that they would want to do something about it", the UNICEF Executive Director Henrietta Fore said, cited by Saudi Gazette. "Through her activism, Greta Thunberg has proven that young people are ready to take a stand and lead change in the world."
RTE news agency reported that, an estimation of 42-66 million children all over the world could be in a serious situation of poverty due to COVID-19 pandemic. 188 countries are recorded to have their school closures, forcing over 1.5 billion students to stay at home.
UNICEF is working with different partners across the globe to offer educational resources, social protection, and ongoing essential healthcare to the millions of children who are out of school because of the pandemic.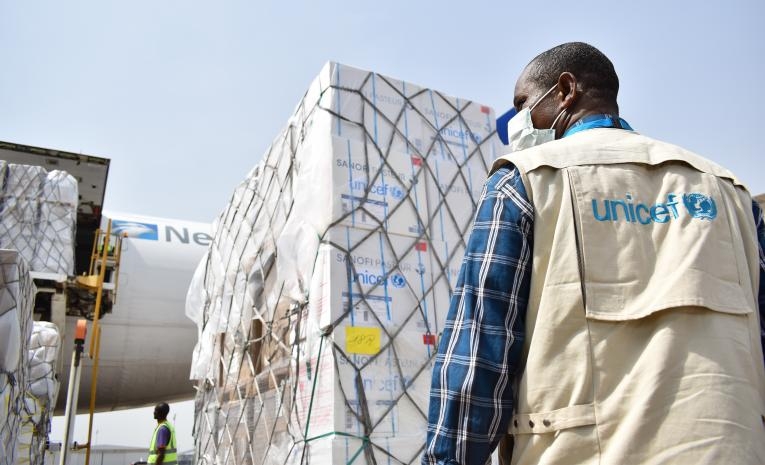 UNICEF delivers essential protective supplies and equipment in poor countries. UNICEF is working around the clock to ensure every child has the protection they need. Photo: UNICEF
UNICEF emphasizes its global COVID-19 response as follows:
• Ensure access and availability of key supplies and services for children, women, and vulnerable populations.
• Scale up messages on handwashing with soap.
• Back governments in procuring personal protective equipment for health care workers.
• Support distance learning for children who cannot access school.
• Provide mental health and psychosocial support to affected children and families.
• Help maintain essential immunization and other services for children.
(UN News)
https://www.saudigazette.com.sa/article/592581/World/Europe/Thunberg-launches-drive-to-support-UNICEF; https://www.saudigazette.com.sa/article/592581/World/Europe/Thunberg-launches-drive-to-support-UNICEF; https://people.com/human-interest/greta-thunberg-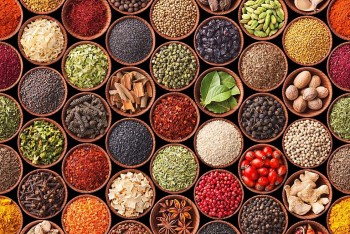 Vietnamese Herbal Tea
Antioxidants have been known since the 1990s and have been useful in fighting cancer, atherosclerosis, and many other chronic diseases.