Steps Challenge 2020 – Virtual sport event for children from COVID-19
The Steps Challenge 2020 is an online sports campaign aiming to help thousands of disadvantaged children in Vietnam who are at risk of schooless as their family can not afford tuition fees due to COVID-19 economical impacts. ​​​
Saigon Children's Charity (saigonchildren), a Vietnam-based UK charity organization, has opened registration for an online sports campaign named "The Steps Challenge 2020". People can participate in the challenge from anywhere in the world and at any time from May 4th to May 31st, 2020. All physical activities like walking, running, doing a yoga session, or even doing house chores can be counted as the outcome of the challenge.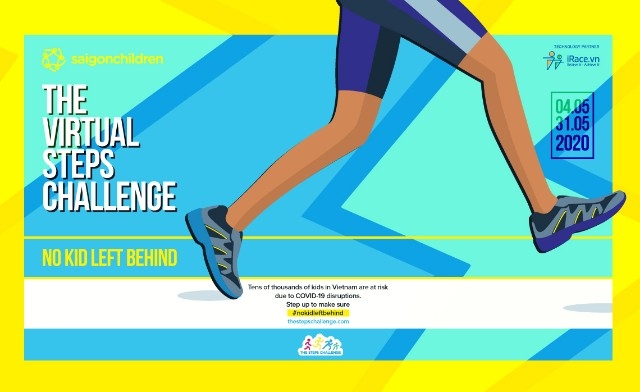 "The Steps Challenges 2020" campaign will start from May 04 to May 31, 2020
Specifically, participants need to download the app "Google Fit" from Google Play or App Store smartphones and tablet devices respectively, install into their devices and then connect to iRace's account – the technical partner of the campaign in order to start counting their steps with the goal of 50.000 to 300.000 steps within 04 weeks.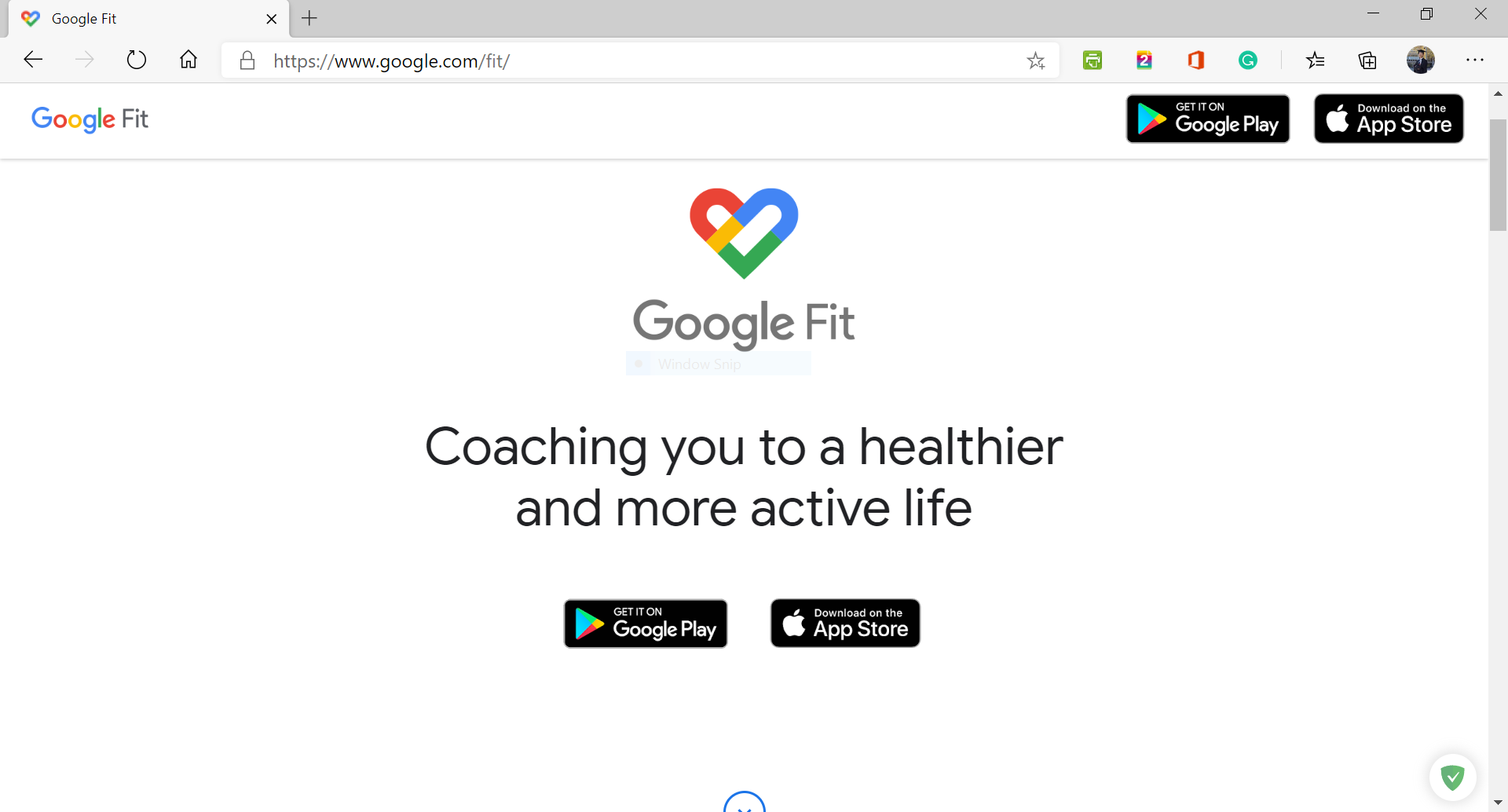 Participants need to install Google Fit from Google Play or Apps Store into their devices to start the challenge.
A survey was conducted by saigonchildren recently with the participation of 1,000 disadvantaged children and their families to find out their needs and solutions for dealing with the Covid-19 pandemic. According to UNICEF, social and economic affect caused by COVID-19 pandemic will bring serious consequences for the group of vulnerable children all over the world. When parents lose their income, children will not only lack of the nutrition which is necessary for their development, but also have to face with a number of serious risks, such as violence, child labor, exploitation, and trafficking.
"We have never witnessed an uncertainty like this period of time. It is the high time for us to open our arms for helping these children in needs with whatever we can: food, shelters, clean water, books, or psychological counseling so that children will be able to overcome the difficulties", said Mr. Damien Roberts, Executive Director of Saigon Children's Charity.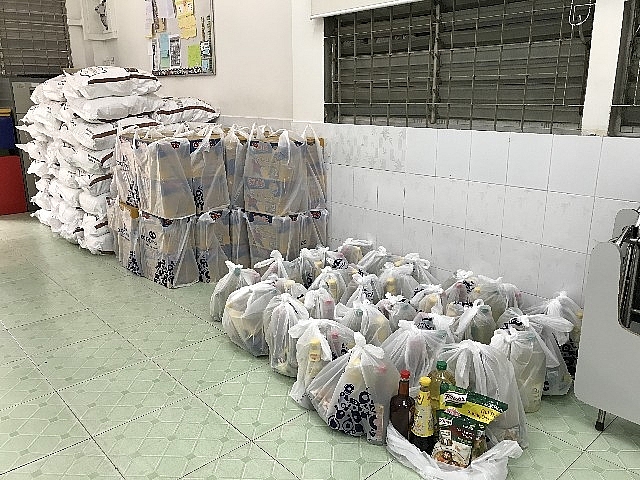 Food for people in need during COVID-19. Photo: kinhtethoidai
"The Steps Challenge 2020" is the annual campaign initiated and coordinated by saigonchildren with the aim of bringing the children back to schools. For vulnerable children, the longer they stay away from school, the less likely they are to return. On the other hand, stopping education does not only make them lose their chance to escape the vicious cycle of poverty, but also exposes them as high risk to more serious issues like child abuse, early marriage, and human trafficking.
The campaign this year will focus on education for disadvantaged children in order to ensure #NoKidLeftBehind due to the Covid-19 pandemic.
In 2019, a similar campaign was organized focusing on fund and awareness-raising to support children with autism, which attracted the participation of thousands of people with 200 million of steps and over 700 million VND (30 thousand USD).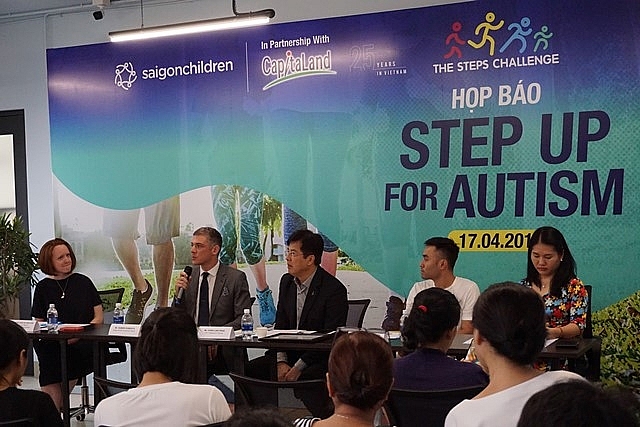 The STEPS UP CHALLENGE 2019 with the focus on children with autism. Photo: saigonchildren
Saigon Children's Charity is a UK charity working exclusively in Vietnam since 1992 with the mission of removing barriers to education for Vietnamese disadvantaged children, through four key programs: school building, scholarships, vocational training, and special needs education. To date, saigonchildren has built 207 schools, provided 41,000 scholarships, supported 12,000 children and young adults with vocational skills, and helped 11,400 children with disabilities in Vietnam.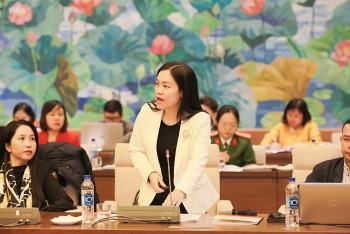 Friendship
Doan Thu Huyen, Vietnam Country Director for Campaign for Tobacco-Free Kids, made the statement at the "Child Downing Prevention" seminar.