Q&A: Foreigners on travelling to Vietnam amid the coronavirus pandemic
As the coronavirus pandemic spreads and impacts the entire planet, many countries have issued entry and travel restrictions, including Vietnam, we'll try and answer some questions about travelling to and throughout Vietnam.
While the situation is fast moving and subject to rapid change, we'll try and answer some questions about travelling to and throughout Vietnam. Please note these answers are accurate as of March 16 and could be outdated by the time you read this.
For the most up to date information, contact the Vietnamese embassy or consulate in your country or check out our website and social media pages.
Can I get a visa on arrival to travel to Vietnam?
No, not at this time. Việt Nam has suspended the granting of visas on arrival for all foreign nationals beginning from March 15 and lasting for at least 30 days. This does not apply to entrants for diplomatic or official purposes.
I'm a British citizen and I already have a tourist visa in my passport for my upcoming trip to Vietnam, can I enter the country?
No, not at this time. Vietnam has temporarily suspended entry for "tourists who come from the Schengen countries and/or the United Kingdom of Great Britain and Northern Ireland, or have visited or transited through these areas within 14 days preceding their expected entry into Việt Nam," per VGP News (the official Government news website).
This means if you hold a passport from anywhere in the Schengen zone or a British passport you can't enter the country, even if you already have a valid tourist visa.
You also can't enter if you have been in the UK or a Schengen country in the 14 days prior to entering Vietnam.
These rules are also in place beginning from March 15 and will last for at least 30 days.
>>> Vietnam confirmed three more European tourists tested positive for COVID-19
I'm from Spain and I read that I don't need a visa to enter Vietnam from my country, does this still apply?
No, the visa waiver rules have changed.
Vietnam has temporarily suspended visa waivers for citizens from Denmark, Norway, Finland, Sweden, the UK, France, Germany, Spain, Italy and South Korea.
This means if you hold a passport from any of these countries, you will be unable to enter visa-free.
Citizens of several other nations can enter Việt Nam without a visa, including citizens of the other nine ASEAN members and a few other countries.
While there has been no announcement to suspend these visas waiver programmes, we highly recommend you contact the Vietnamese embassy in your country before booking any travel here for the latest information. All entrants to the country are required to submit a medical declaration and could be quarantined upon entry.
I'm already in Vietnam, can I go visit Ha Long Bay?
No, and several other tourist hotspots have been temporarily closed.
Hạ Long Bay, Cát Bà Island, Bái Tử Long Bay and tourism sites in Ninh Bình will not receive guests until March 26 at the earliest. Hội An is not selling tickets to visitors, and has suspended its pedestrian and cycling street hours until the end of March at least.
Pedestrian and walking zones in Hue and Hà Nội have been closed until further notice.
In addition, HCM City has closed all discos, bars, beer clubs, karaoke bars, massage parlours, movie theatres and internet cafes until further notice.
Do I have to wear a mask in public?
Yes, as of March 16 all people in Việt Nam, foreigners and locals alike, have to wear face masks in public places with a lot of people, like supermarkets, airports, bus terminals and public transport.
Masks are readily available in most convenience stores. If you're struggling to find one, ask an employee at the place you're staying, they should be able to help you get one.
Whatever you may think about the purpose of wearing a mask at this time, it's an easily made step that Vietnamese people will appreciate you making, as it will show you take your own and their safety seriously.
What should I do if I get quarantined as a foreigner?
Stay calm and listen to what the Vietnamese medical staff and officials tell you to do; they are working hard to keep you and the local community safe.
If you are quarantined you may end up staying in a place with more basic facilities than you're used to and perhaps the medical workers taking care of you won't be able to speak much English.
Please understand that depending on where you are in the country, facilities may be more basic and English proficiency lower, but rest assured you will be safe and taken care of as best as possible.
You will not have to pay for testing for COVID-19 or your time in quarantine, however if you have contracted the disease and require treatment you will have to cover treatment costs.
The Ministry of Health COVID-19 hotline number is 19009095.
New Policies for foreigners during coronavirus pandemic:
*Temporarily suspend entry of foreign nationals who come from or have visited or transited via the Schengen countries and the UK within 14 days preceding their expected entry into Viet Nam for the purposes of tourism, visiting relatives, studying or other personal purposes;
*Suspend visa upon arrival for all foreign nationals, regardless of their country and territory of origin.
Announcement from the Ministry of Foreign Affairs on March 14th 2020
People who come from or have visited or transited via Covid-19 affected areas shall regularly check with their airlines for updated regulations, and carry all documents as required, particularly their medical certificates (if any).
From 16 March 2020, Viet Nam requires that:
All Vietnamese and foreign nationals in Viet Nam shall wear face masks at crowded public places, including supermarkets, airport terminals, train stations, coach stations, and public transport vehicles.
- All passengers on domestic and international flights to and from Viet Nam shall wear face masks throughout the flight and during their stay at the airport terminals.
Viet Nam has informed this decision to all diplomatic missions, consular offices and representative offices of international organizations in Viet Nam./.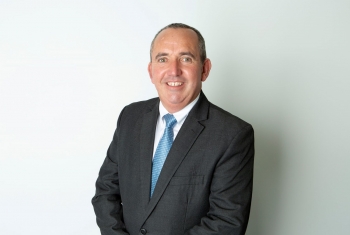 Economy
Skipton International, the award-winning Guernsey-licensed bank, has announced the launch of limited company buy-to-let lending giving customers an additional financing option for growing UK property portfolios.