Ha Giang, colorful beauty of nature and people
Ha Giang, a premier "must-visit" destination in the travel bucket list of many visitors boasts colorful beauty from the gray of rugged stones, green of mountains and hills, and emerald green of Nho Que River, etc.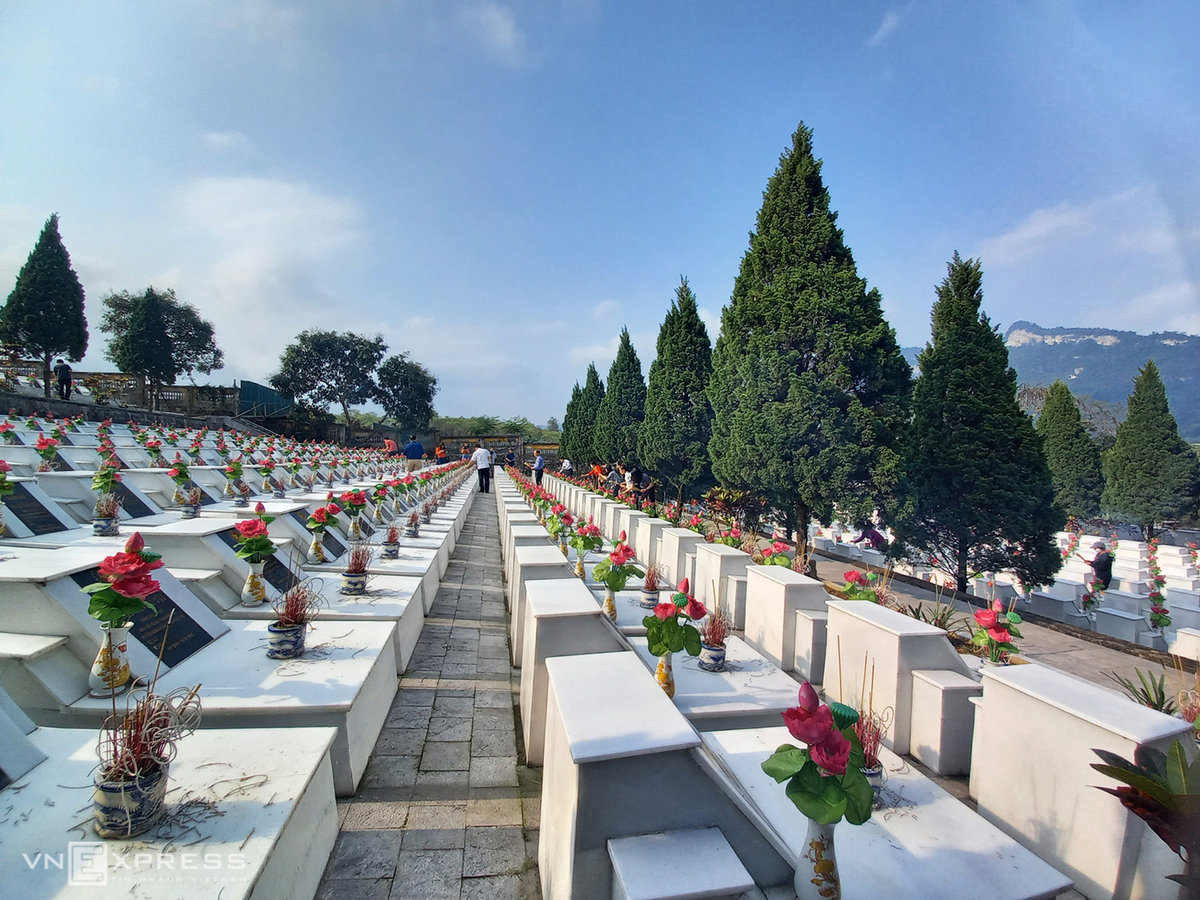 Photo: Vnexpress
Ha Giang has a series of historical sites awaiting tourists to explore. Among them is Vi Xuyen National Martyrs' Cemetery, located in Vi Xuyen district where the border war (1984-1989) fiercely took place. There is a total of more than 1.800 tombs in the cemetery, 346 of which have been unidentified, Vnexpress reported.
Vi Xuyen National Martyrs' Cemetery is about 300 km from Hanoi city center. Coming here, tourists will be told about the fierce border war and offer incenses to pay tribute to the martyrs.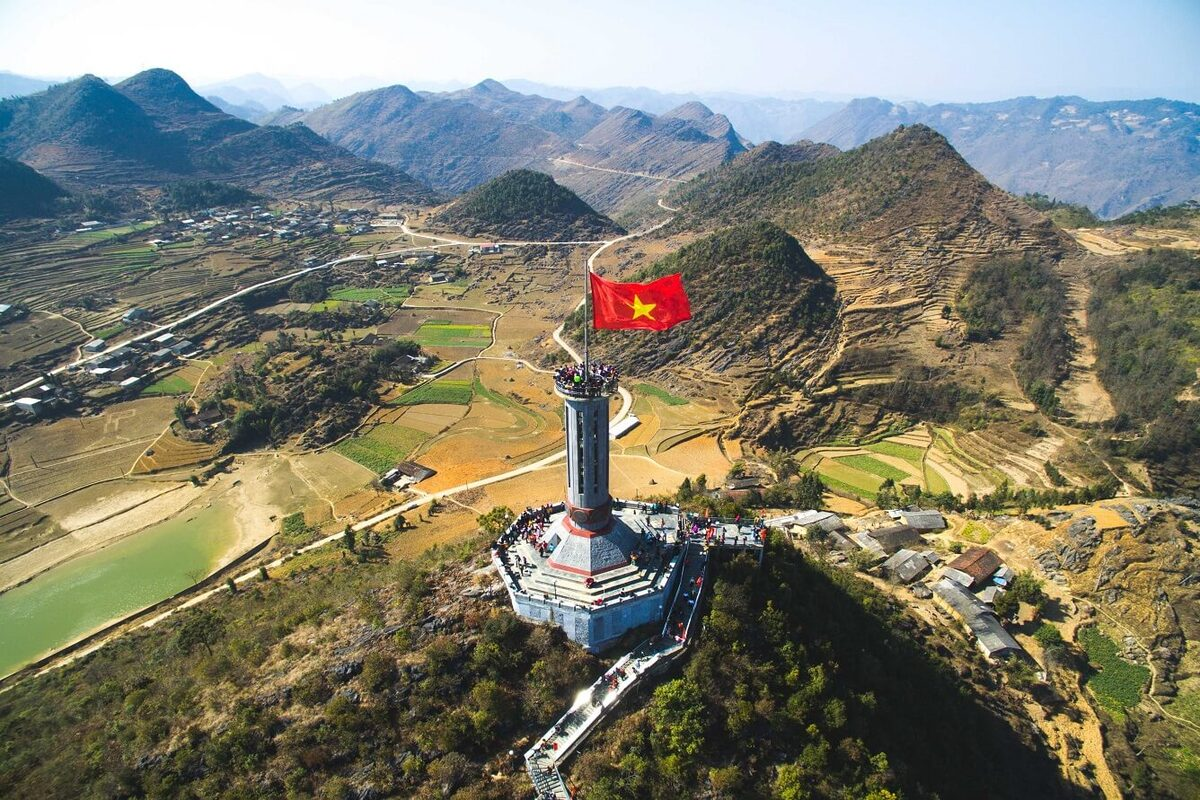 Photo: Vnexpress
From Quan Ba ​​heaven gate, visitors go more 110 km to reach Lung Cu flagpole where a 54-m2-flag, representing 54 Vietnam's ethnic groups, is hung up. The flagpole is located at an altitude of 1.470 m in Lung Cu Mountain, Lung Cu commune, Dong Van district. Tourists can choose to reach the flagpole by walking or riding motorbikes. Photo: Vietravel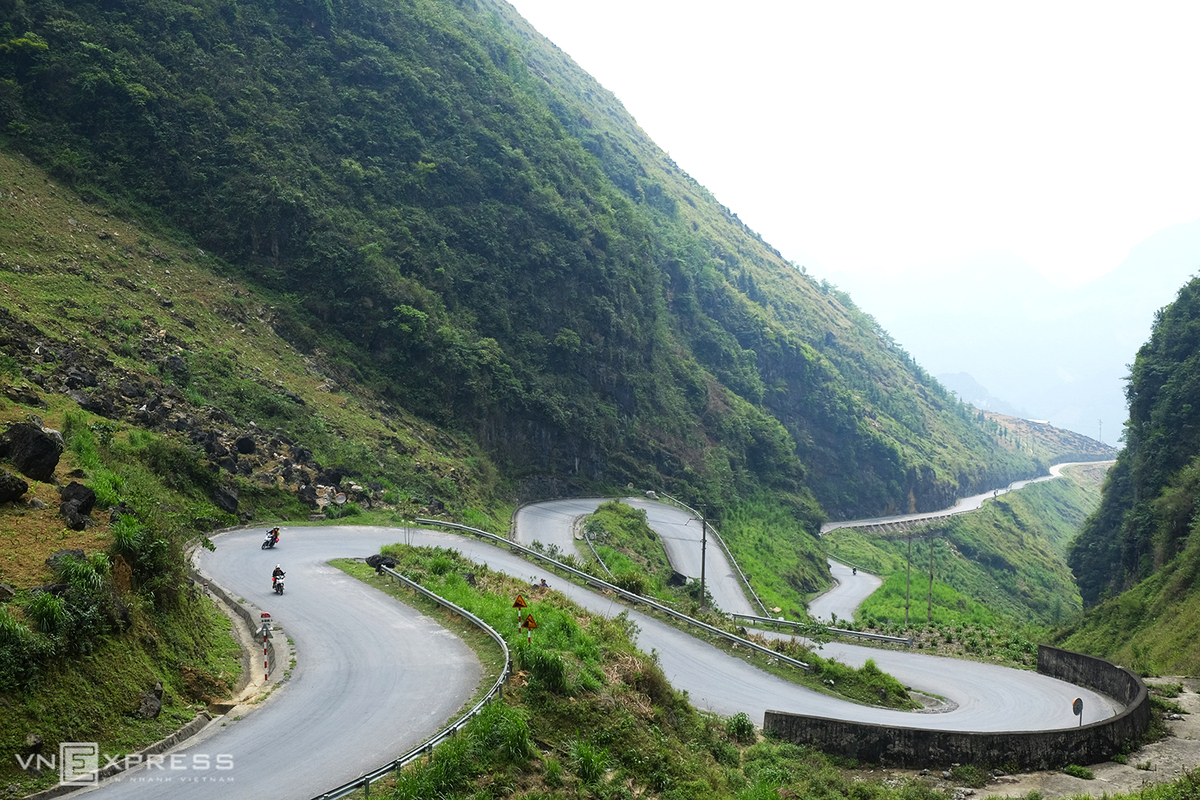 Photo: Vnexpress
The 5km-long Tham Ma slope, stretching from Van Chai to Lung Thau commune, Dong Van district owns impressive curves. Legend has it that in the past, horses carried goods from the slope's bottom to the top and ones which remained strong after ascending the slope will be raised by residents. This is the reason why it's called Tham Ma slope.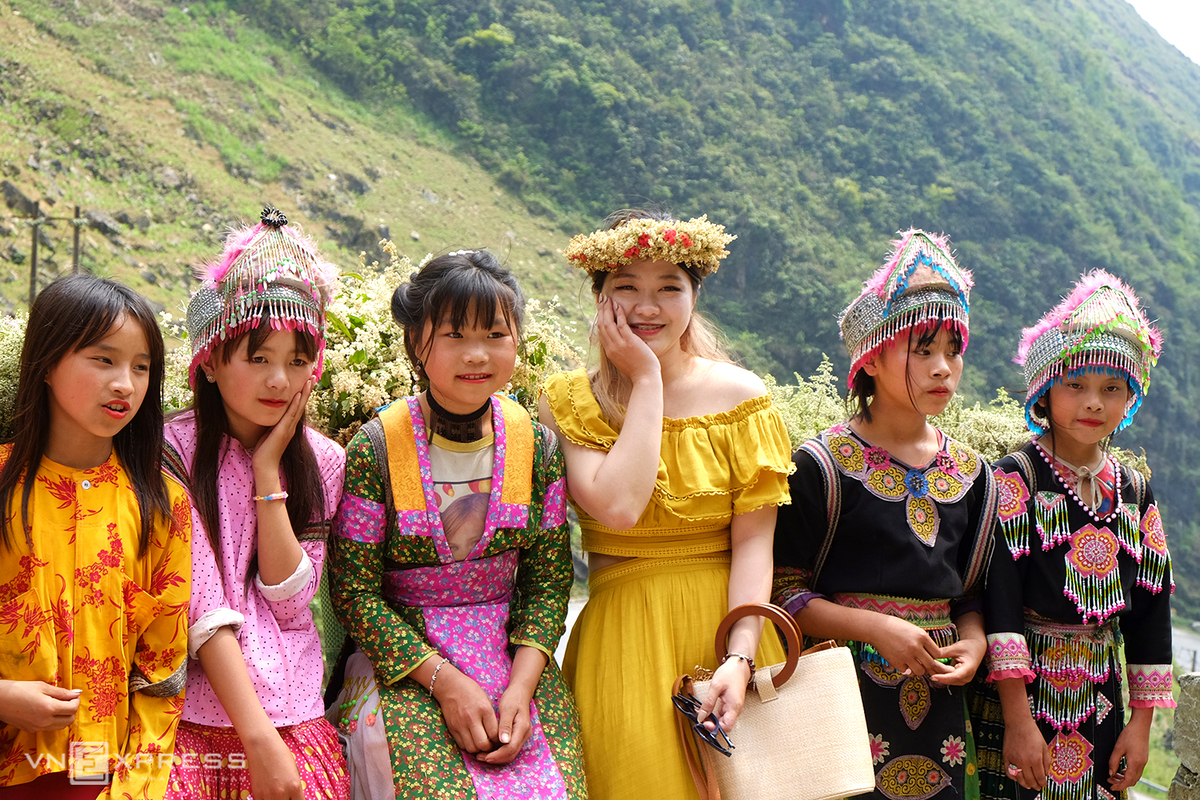 Photo: Vnexpress
Tham Ma slope is a hot check-in spot in Ha Giang.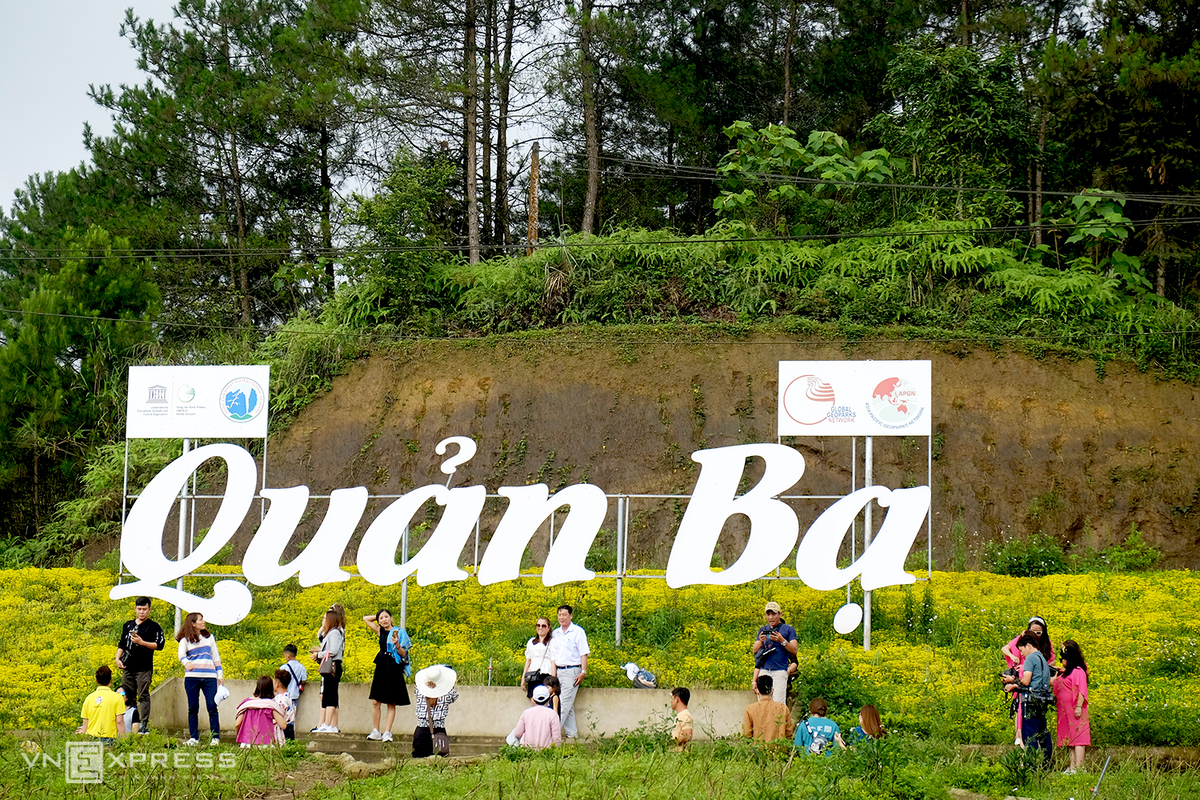 Photo: Vnexpress
About 50 km north of Ha Giang city lies Quan Ba ​​heaven gate and Co Tien twin mountain. A highlight of Quan Ba heaven gate is a gorgeous flower garden where serves as an Instagrammable backdrop for tourists to take photos. Besides, the observatory is an ideal spot to take the entire view of Co Tien twin mountain.
The Ha Giang City- Quan Ba ​​heaven gate is not long but craggy since one side is high rocky mountains and the other is the abyss. Quan Ba heaven gate, situated at an altitude of 1500 m, is the first gateway to Dong Van and also the starting point of the famous Happiness Road.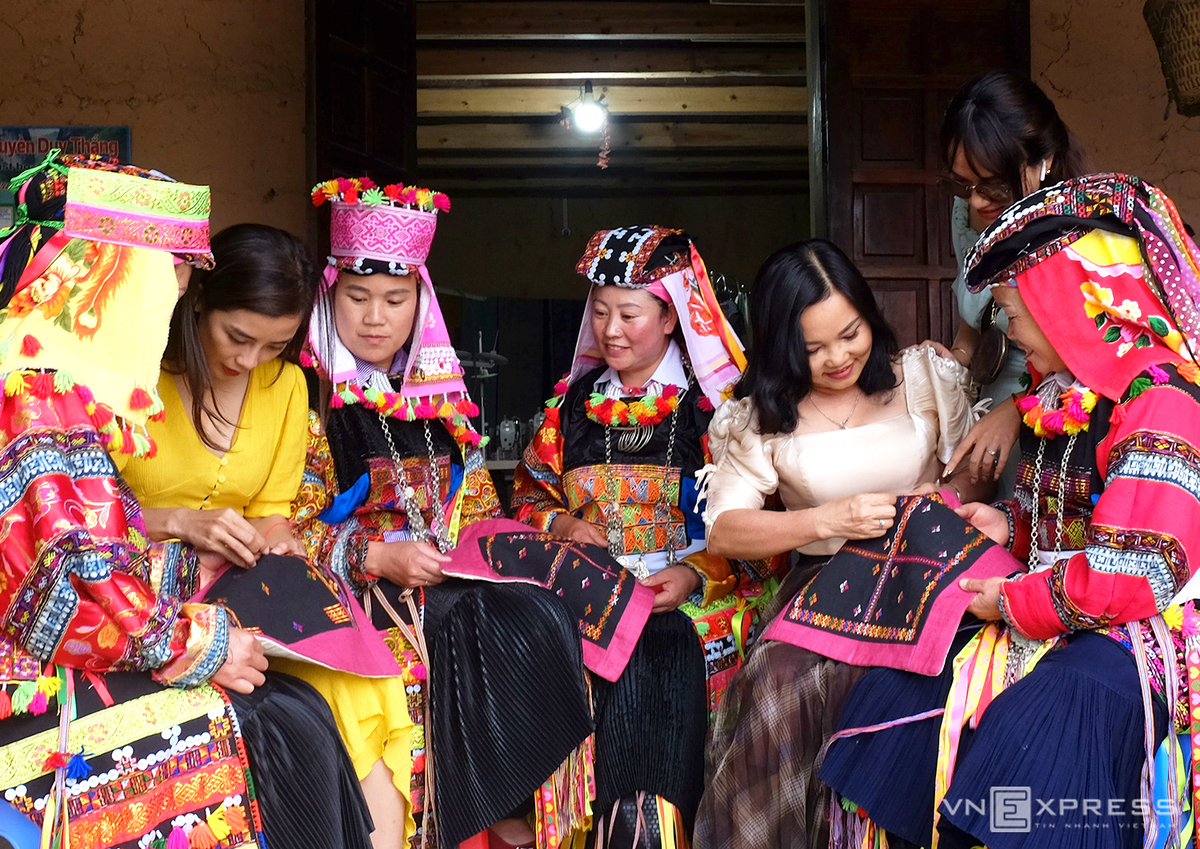 Photo: Vnexpress
Lo Lo Chai village, where is home to the Lo Lo ethnic group, is just 2 km from Lung Cu flagpole. Coming here, tourists will have the chance to immerse in the daily life of the locals. 22 households in the village have offered travelers homestays.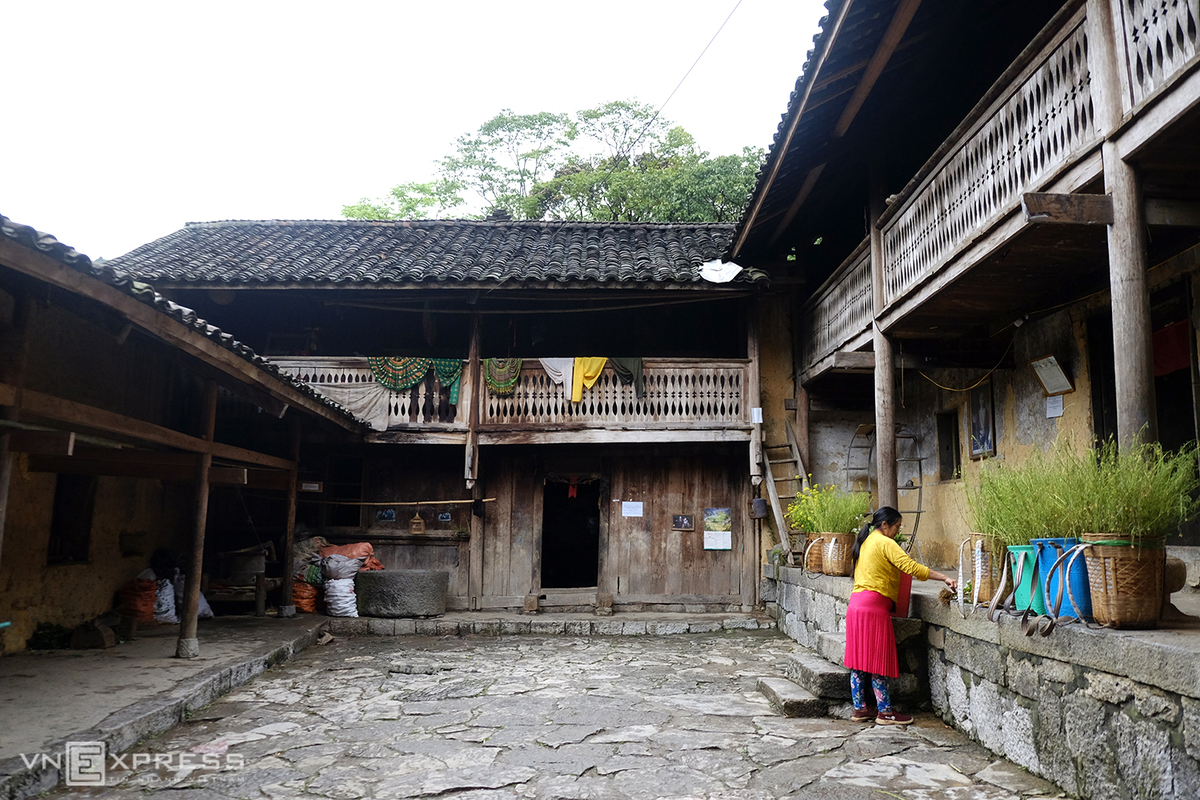 Photo: Vnexpress
Sung La valley, also situated on the Happiness Road, is home to Lung Cam cultural village and the traditional H'Mong ethnic house which was used as the setting in the movie "Chuyện của Pao" (Story of Pao).
"Story of Pao" was made in 2006 and tells the story of an H'Mong tribe girl named Pao. It's the story of Pao leaving home after a family incident to find her biological mother. The film also tells movie lovers about beautiful love, life and human emotions as well as the rich culture and spiritual lives of the H'Mong ethnic minority people in Ha Giang.
The film won a Golden Kite Award in 2005 and was introduced at the Cannes International Film Festival in France in 2007.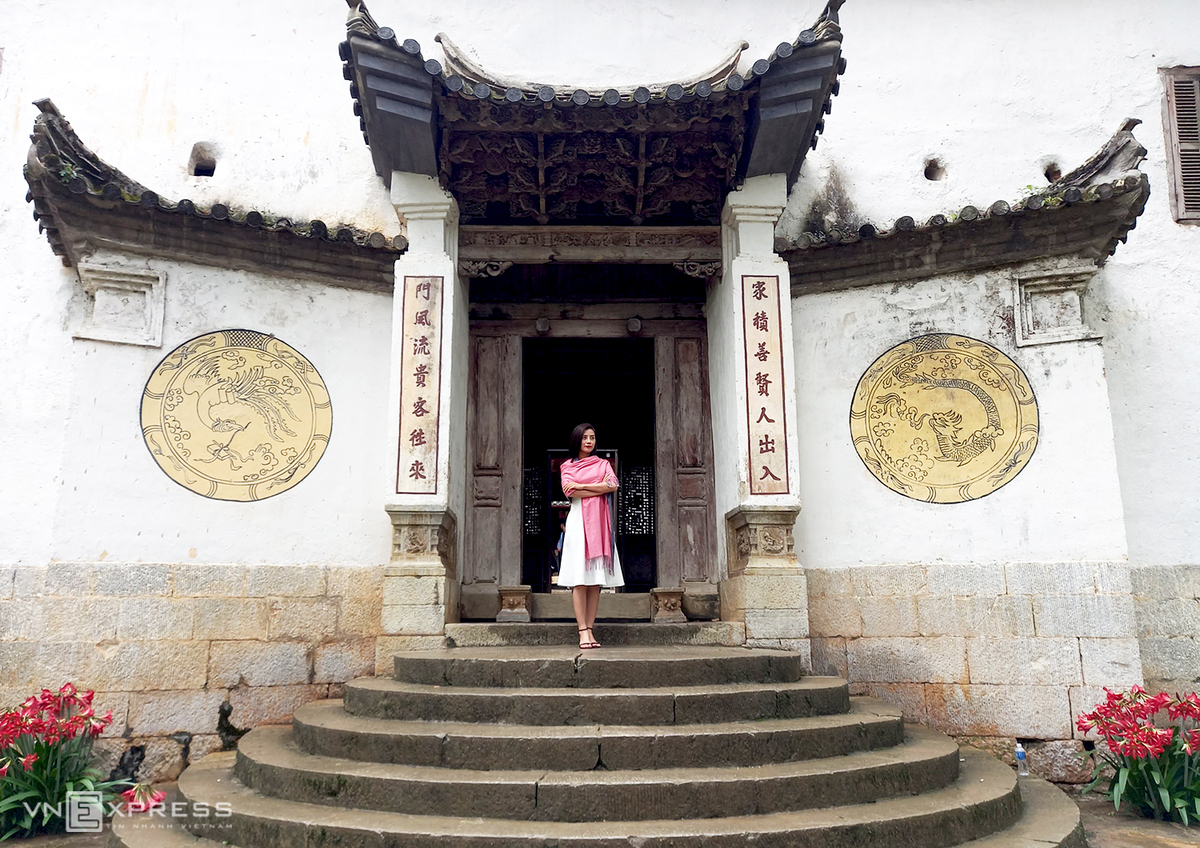 Photo: Vnexpress
Only 10 km from Sung La valley is Hmong King's palace which lies in Sa Phin commune, Dong Van district. The palace covers an area of 3.000 m2.
It can take tourists one hour to explore every corner at the palace, where is the fusion of three architectures of H'mong ethnic group, China and France. The palace was recognized as a national monument in 1993.
Photo: Vnexpress
Tu San canyon is considered the deepest of its kind in Southeast Asia with a depth of 700 - 900m. Ađing to the already magnificent beauty of the canyon is the emerald green Nho Que River. Kayaking is a "not-to-be-missed" experience for many tourists when visiting the river.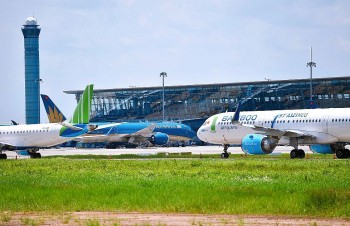 Economy
Vietnam Business & Weather Briefing (August 9): Vietnam's economic growth is expected to reach 7.5% in 2022, new securities accounts hit a near two-year low in July.