Ha Giang named three new roads after border martyrs
Two roads and a new street in Ha Giang City will be named after the three martyrs who died in the battle to protect the Vi Xuyen border.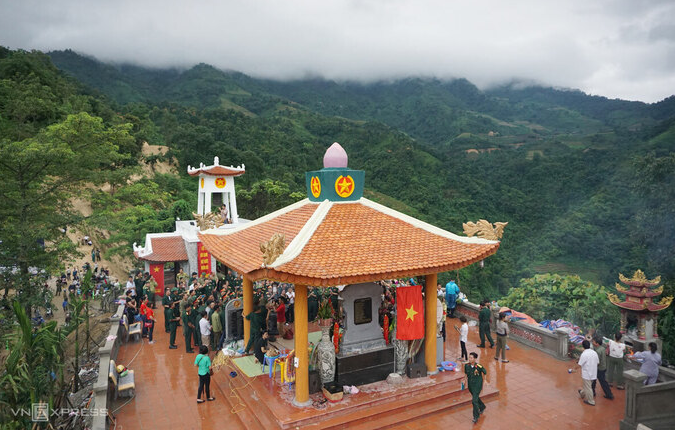 The memorial incense monument on the peak 468. (Photo: VN Express)
On January 19, Mr. Mao Quyet Thang, Deputy Head of Urban Management Division, People's Committee of Ha Giang City, said that on January 30, according to the resolution of the People's Council of Ha Giang province in December 2020, the locality would hold a ceremony to name two new roads and a street after martyrs Hoang Huu Chuyen, Le Tran Man and Nguyen Viet Ninh. Three mentioned martyrs were on the payroll of units that fought to protect the Vi Xuyen border in the 1984-1985 period. All of them were awarded the title Hero of the People's Armed Forces in August 1985.
Hoang Huu Chuyen road is 3.2 km long, 16.5 m wide, connecting Highway 2 and warehouse K8. Martyr Hoang Huu Chuyen was from in Lien Trung commune (Dan Phuong district, Hanoi city), worked as battalion commander of Battalion 3, Regiment 174, Division 316 of Military Region 2. Captain Chuyen died on July 12, 1984, in the battle to regain the peak 233 against the Chinese. The battle was part of the MB84 campaign, when many units took part in to regain the illegally occupied peaks from the end of April to the middle of May 1984. Captain Chuyen died at the age of 32, leaving his wife, two sons, and a daughter.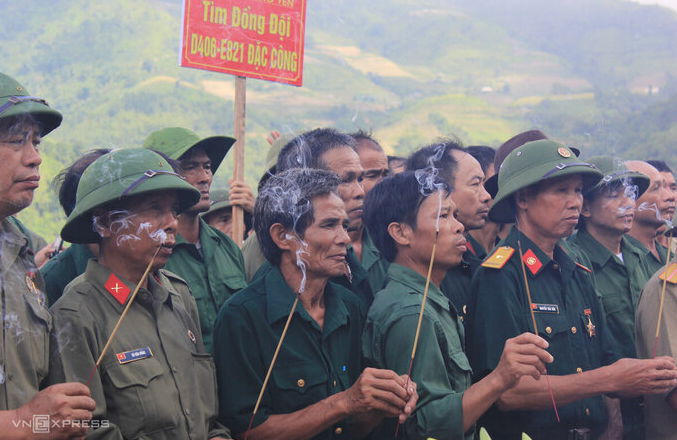 Former soldiers often come here to pay respect for their dead teammates. (Photo: VN Express)
Le Tran Man Road is 660 m long and 11.5 m wide, lying in the resettlement area of ​​Chong village, Phuong Thien commune. The road is named after nurse Le Tran Man, a citizen of Hoang Hoa (Thanh Hoa), a sergeant at Company 7, Battalion 5, Regiment 153, Division 356. Sergeant Man died in January 1985 in the battle to keep the peak 685, which is known as the "lime kiln of the century". The Vietnamese soldiers, under the command of Major General Hoang Dan, have staged hundreds of battles over three months, and finally succeeded in recapturing and protecting peak 685.
Nguyen Viet Ninh Street is named Hero of the People's Armed Forces in Division 356, 305 m long and 16.5 m wide, belonging to group 7 of Quang Trung ward. Ninh is the platoon leader of the infantry, Company 5, Battalion 2, Regiment 876, Division 356, famous for the oath of "Fight for the land while living, turn into stone if dying, stay immortal with motherland" that was engraved on his gunstock. Martyr Ninh died in January 1985, in the 685 peak battle, after getting three serious injuries to his leg and head. After nearly thirty years resting with his teammates at Vi Xuyen Martyrs Cemetery, his remains were brought to his hometown, Minh Hoa commune (Yen Lap, Phu Tho) in December 2014.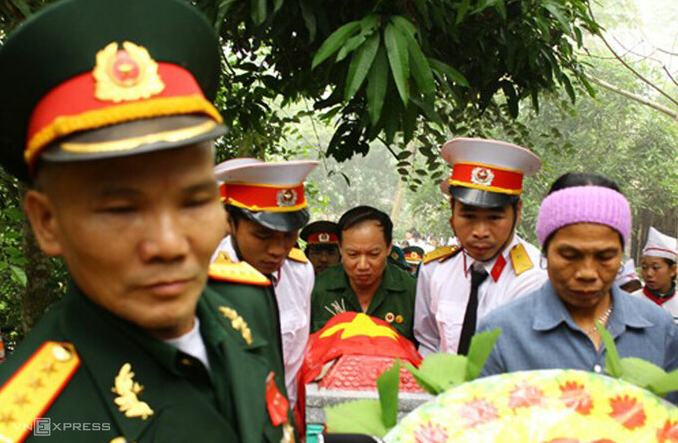 Nguyen Viet Ninh's remains were brought to his hometown, Minh Hoa commune (Yen Lap, Phu Tho) in December 2014. (Photo: VN Express)
"The oath engraved on Nguyen Viet Ninh's gun stock have become the oath of our Vi Xuyen soldiers throughout the years of fighting to preserve the northern frontier. Everyone kept in his heart the promise that he has to defend the land, to prevent army China against flocking into Ha Giang," said Thai Khac Ba, former company leader of the 5th Company, when he brought the remains of martyrs Ninh to his hometown. That vow was later engraved at the Monument located on peak 468 in Thanh Thuy commune (Vi Xuyen).
Mr. Nguyen Van Kim, a veteran of the 356th Division, who three times asked Ha Giang authorities at all levels to name the road after the three heroic martyrs, shared: "This is a wise decision, showing the ethics of "think of the source while drinking the water" of the nation so that the next generation will not forget those who died to protect the national borders ".
In Ha Giang, where the fighting continued fiercely for ten years after the war in February 1979, the Vi Xuyen Front became the Chinese army's "field for military, tactical training and weapon testing". From 1984 to 1989, China dispatched more than half a million troops to attack the Ha Giang border, focusing on Vi Xuyen. More than two million Chinese artillery shells landed on this land. Nine divisions and many Vietnamese army units directly participated in the battle, more than 4,000 soldiers died. Thousands of young people in their twenties go toward the "lime kiln of the century" without a chance to return. Up to now, there are still more than 2,000 martyrs' remains scattered throughout the Vi Xuyen battlefield that have not yet been gathered.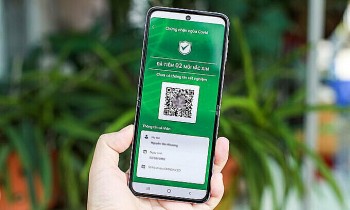 National
Vietnam News Today (September 20): Vietnam records additional 10,040 Covid-19 cases; HCM City considers 'green pass' for partially vaccinated residents; Vietnamese consumers' demand for shopping groceries online soars amid Covid-19 ; Vung Tau proposes November reopening of beaches.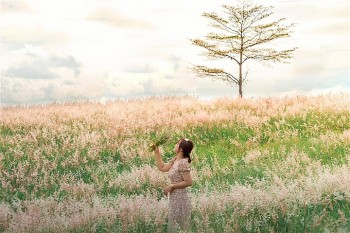 Travel
Every year when it gets cold, the grass field atop Chu Se hill grows pink, bringing along a dreamy, heaven-like feel that hardly anyone can resist.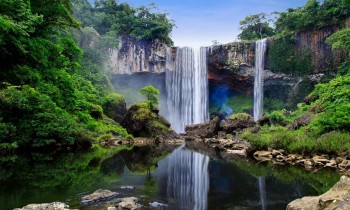 Multimedia
The pristine and majestic Kon Ha Nung Plateau has just been recognized as a member of the World Network of Biosphere Reserves by UNESCO.