Ha Long Bay: Over 3,000 people join yoga performance
The Embassy of India in Vietnam joined hands with the northern province of Quang Ninh to celebrate the sixth International Day of Yoga at the iconic world heritage site of Ha Long Bay on June 21.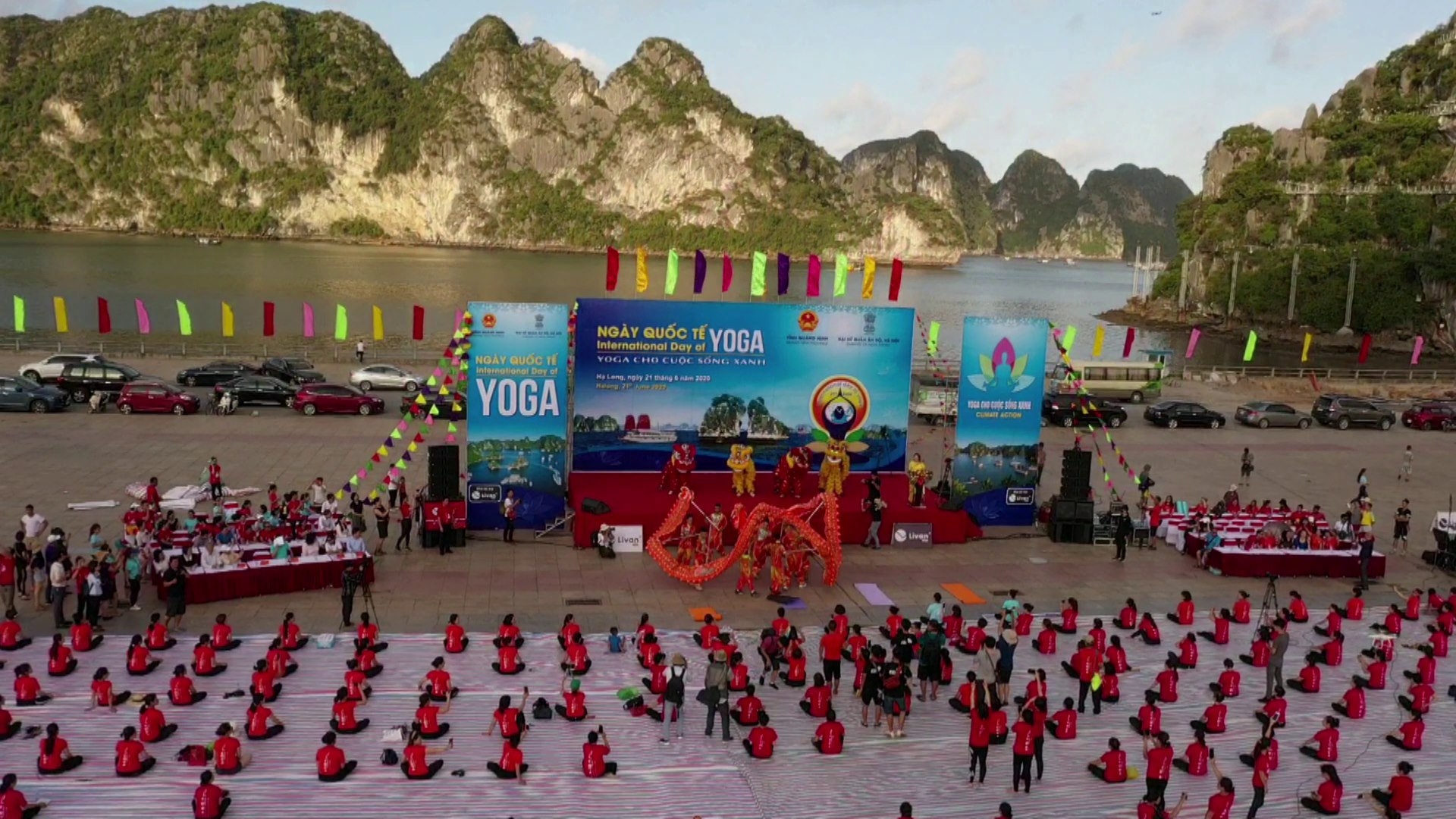 This year, the sixth International Day of Yoga is celebrated by the Embassy of India in Vietnam under the theme "Yoga from Home". Photos: Embassy of India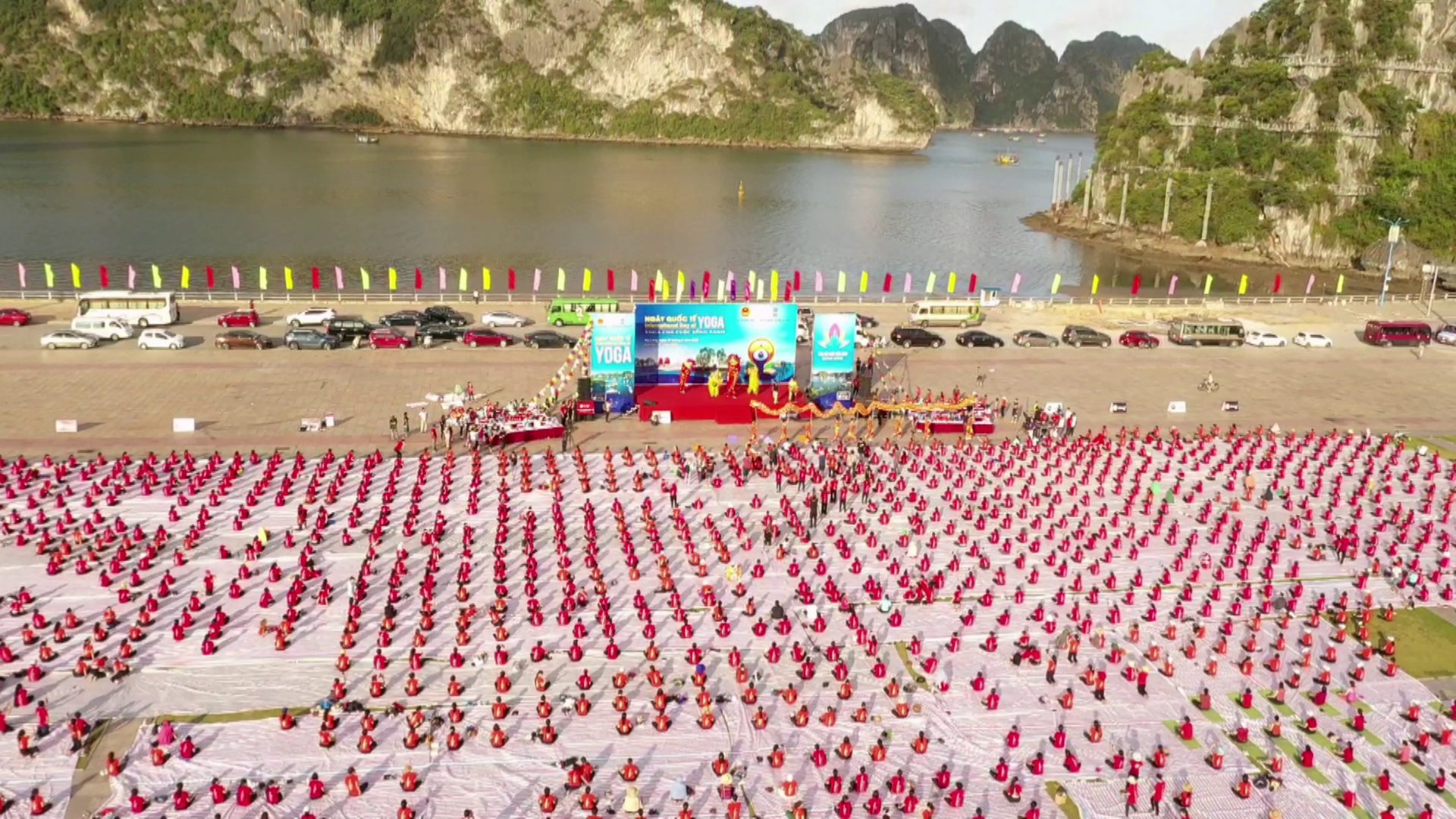 As many as 3,000 yoga enthusiasts gathered in Ha Long city to celebrate the third International Yoga Day in 2020.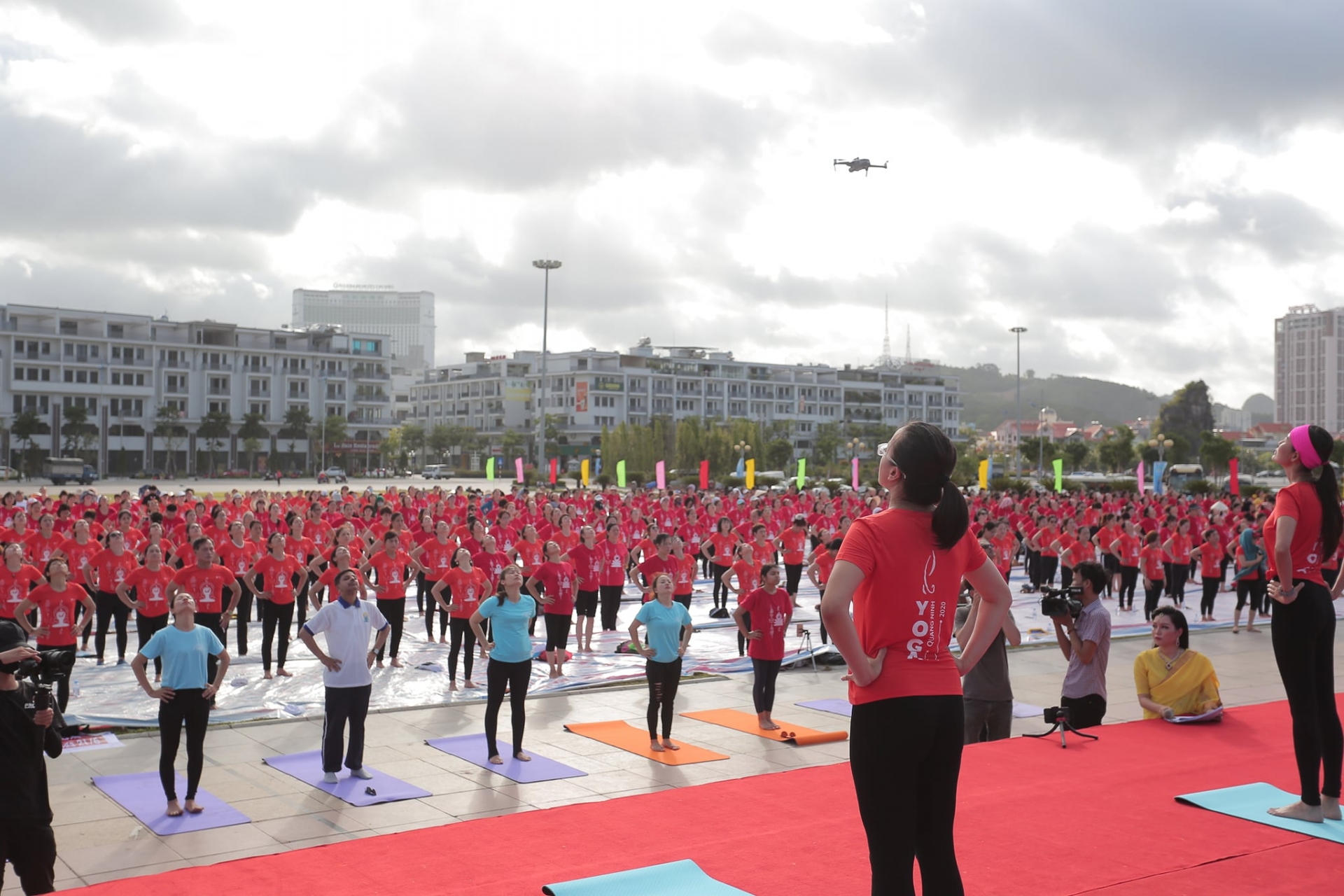 Ambassador of the Republic of India to Vietnam Pranay Verma (white T-shirt) takes part in the group Yoga demonstration.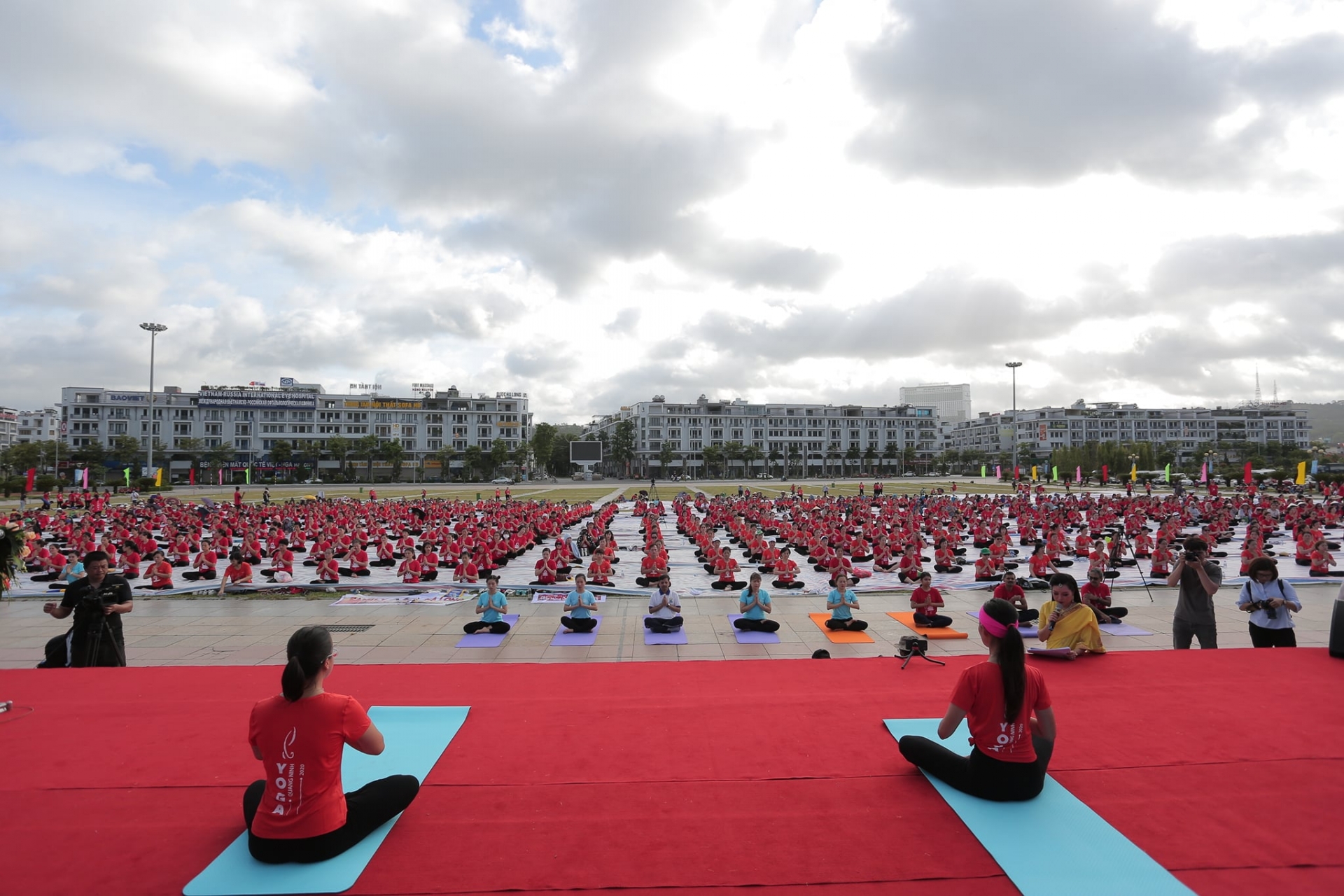 The event was being live streamed on the Embassy's social media platforms to virtually encourage thousands of yoga enthusiasts to join the celebrations remotely.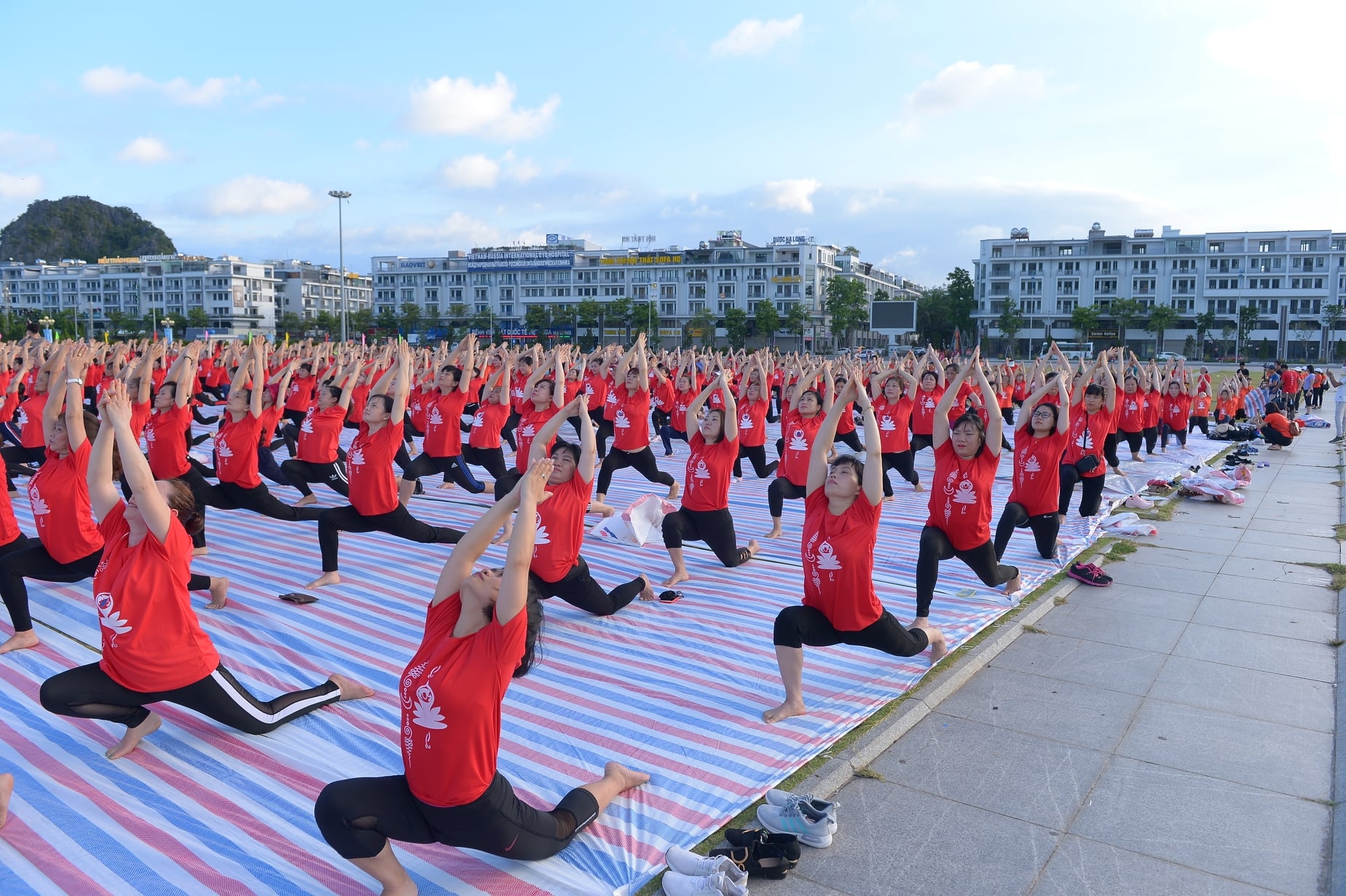 More Yoga events will take place in the provinces of Vinh Phuc, Ninh Thuan, Phu Yen, and Thanh Hoa from now to June 28.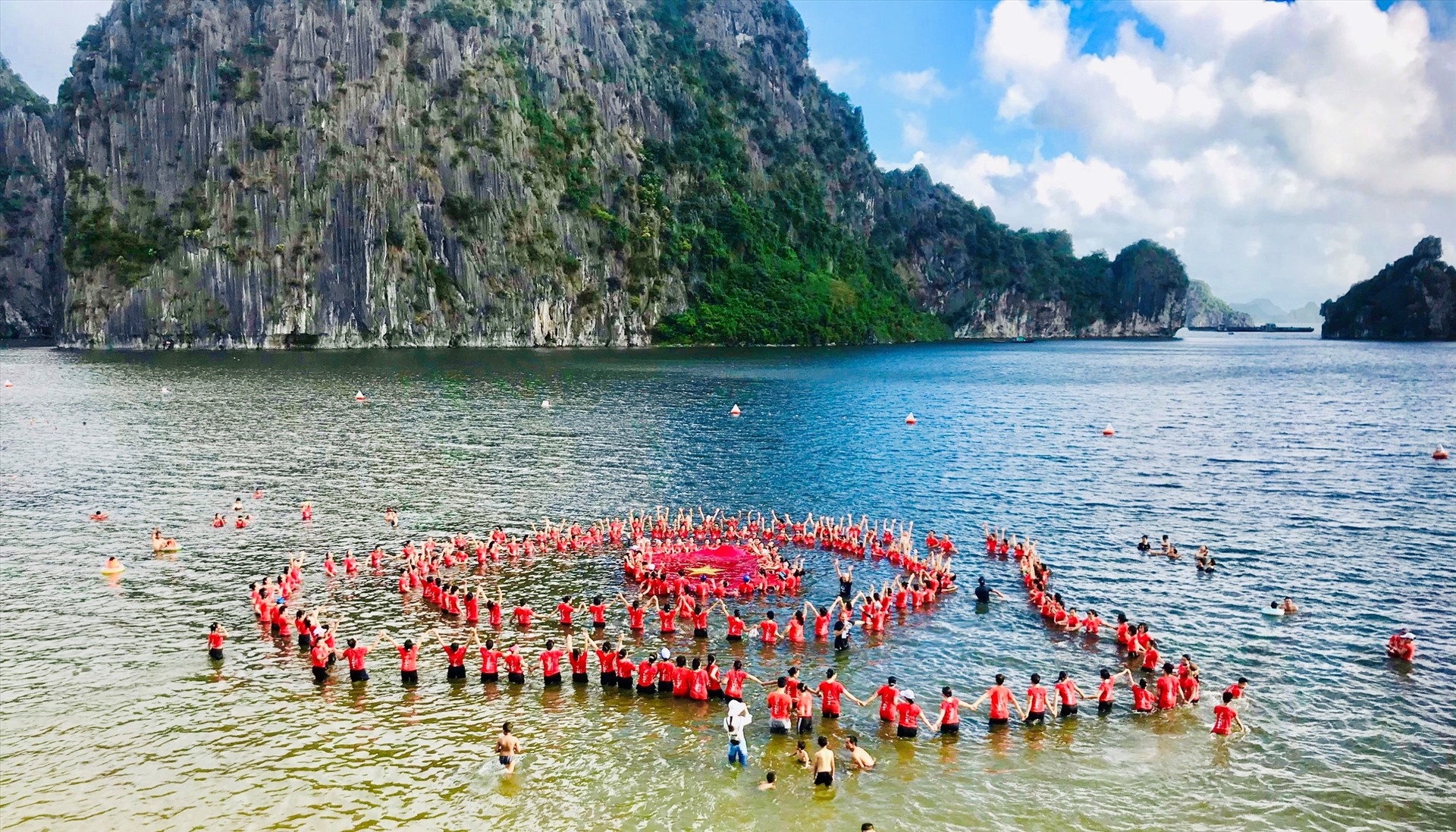 People practice yoga and meditation in water in Cam Pha city. Photo: Nguyen Hung/laodong.vn
Due to the COVID-19 pandemic, the embassy and the Swami Vivekananda Cultural Centre have been promoting yoga online with webinars on 'yoga asanas' and best daily lifestyle practices.