Taiwan's Air Force on June 22 announced that a People's Liberation Army Air Force (PLAAF) Xi'an H-6 strategic bomber and a Chengdu J-10 were detected entering the southwest corner of Taiwan's air defense identification zone (ADIZ) at noon, reported CNA.
Taiwan's air force named the Chinese aircraft involved, but did not say how many planes in total flew into the identification zone to the island's southwest.
The Air Force responded by issuing a warning to the aircraft and dispatched aerial reconnaissance and patrol aircraft to intercept them, Taiwan's air force said in a short statement, without giving details.
After being met with Taiwanese patrol jets, the planes departed Taiwan's ADIZ. Based on the Ministry of National Defense data, the Chinese air force has buzzed Taiwan eighth times in two weeks.
The H-6 is a nuclear-capable bomber based on an old Soviet design that has participated in several such drills near Taiwan.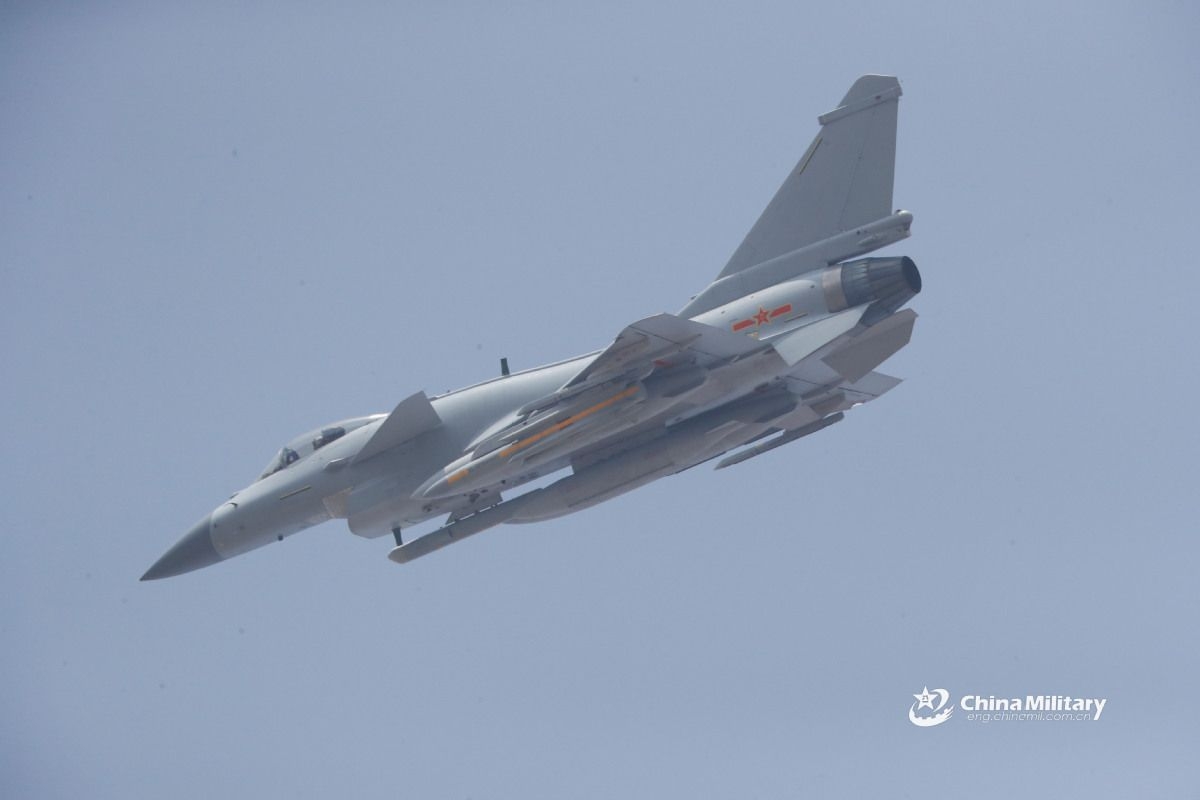 A picture of China's J-10 Jet Fighter courtesy of China Daily/Asian News Network.
China has not said in public why it has increased its activity near the island, but has previously described such drills as routine and intended to show China's determination to defend its sovereignty, said Reuters.
The previous seven incidents included several Su-30 fighter jets on June 9, a Shaanxi Y-8 transport plane on June 12, a J-10 on June 16, a J-10 and a Y-8 on June 17, a J-10 and a Shenyang J-11 on June 18, a J-10 on June 19, and a J-10 on June 21.
The encounter came on the day the island's President Tsai Ing-wen oversaw a test flight of a new locally-developed advanced trainer jet./.
Hannah Nguyen