Halloween Movies to Watch for a Scary Evening In
Whether you're into horror films or comedies, there's something for everyone on this list of best Halloween movies.
Halloween is a holiday celebrated each year on Oct. 31, and Halloween 2021 will occur on Sunday, Oct. 31. The tradition originated with the ancient Celtic festival of Samhain, when people would light bonfires and wear costumes to ward off ghosts. In the eighth century, Pope Gregory III designated Nov. 1 as a time to honor all saints. Soon, All Saints Day incorporated some of the traditions of Samhain. The evening before was known as All Hallows Eve, and later Halloween. Over time, Halloween evolved into a day of activities like trick-or-treating, carving jack-o-lanterns, festive gatherings, donning costumes and eating treats.
Speaking of commercial success, scary Halloween movies have a long history of being box office hits. Classic Halloween movies include the "Halloween" franchise, based on the 1978 original film directed by John Carpenter and starring Donald Pleasance, Nick Castle, Jamie Lee Curtis and Tony Moran. Considered a classic horror film down to its spooky soundtrack, it inspired 11 other films in the franchise and other "slasher films" like "Scream," "Nightmare on Elm Street" and "Friday the 13." A direct sequel to the original "Halloween" was released in 2018, starring Jamie Lee Curtis and Nick Castle. More family-friendly Halloween movies include "Hocus Pocus," "The Nightmare Before Christmas," "Beetlejuice" and "It's the Great Pumpkin, Charlie Brown."
What better way to get in the spooky spirit than curl up and watch some scary flicks. From the creepy crawly to family classics, we selected some movies to get you in the Halloween spirit.'
Hocus Pocus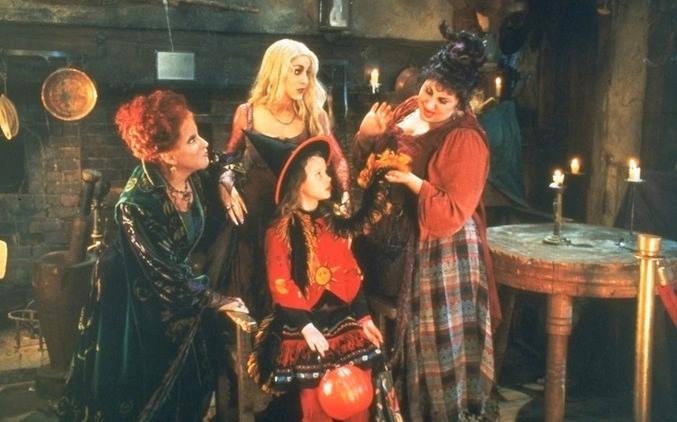 In one of the most popular Halloween movies of all time, Hocus Pocus follows three sister witches, who are accidentally resurrected by three teenagers on Halloween night in Salem, Massachusetts.
If downright gory, jump-out-of-your-skin drama isn't your cup of tea, familiar classics like Casper and Hocus Pocus offer up milder (but equally magical) Halloween spirit in spades.
The Sanderson Sisters in 'Hocus Pocus' are the perfect witches to get you ready for Halloween. Bette Midler, Sarah Jessica Parker, and Kathy Najimy star in this 1993 Halloween family classic set in Salem, Massachusetts.
Children of the Corn
Stephen King has a penchant for making the mundane mortifying, so it's no surprise this adaptation of his 1978 short story made corn fields become one of the creepiest places to spend Halloween.
Scream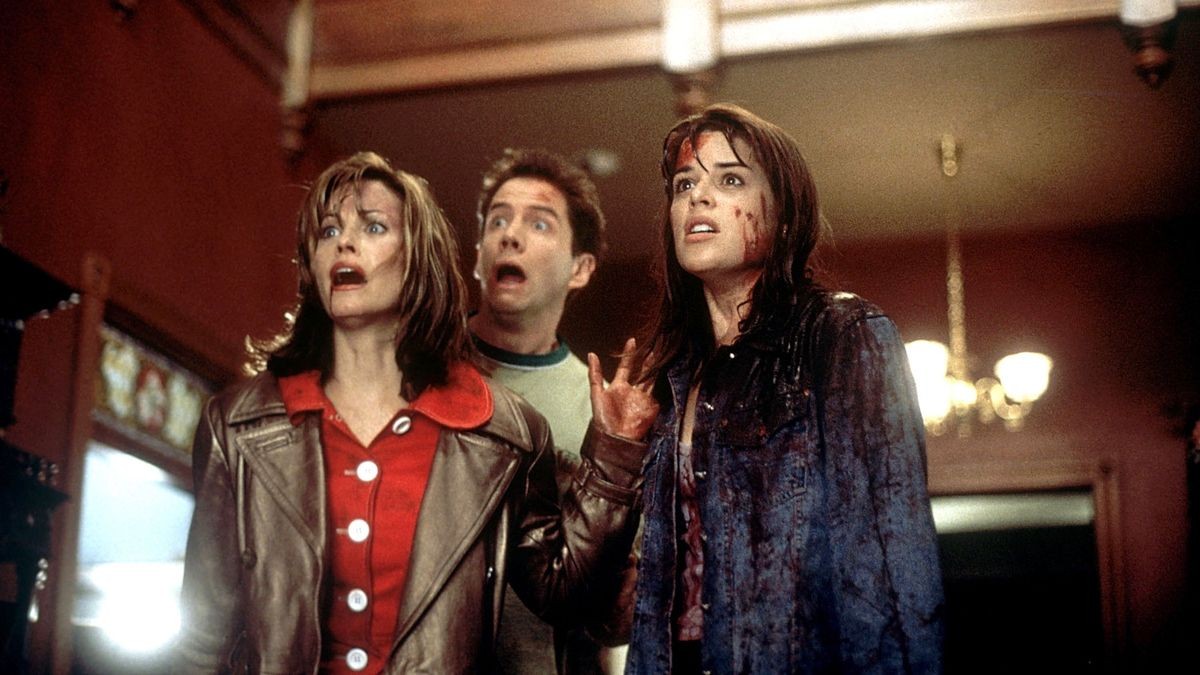 In Scream, a group of teens in California uses their knowledge of horror films to outsmart—or try to outsmart—real-life killers.
"Tell me your name, I'll tell you mine." Let's take it back to one of the best scary movies ever made. It's a deadly game and one masked man is wreaking havoc all over town. The film, made in 1996, stars Drew Barrymore, David Arquette, Neve Campbell, Courteney Cox and Rose McGowan.
If you're a fan of scary movies, you can't let Halloween pass by without watching this one.
The Thing
Remote location? Check. Shape-shifting villain? Check. Kurt Russell to the rescue? Check. This satisfying sci-fi/horror movie manages to entice even Halloween skeptics.
Halloween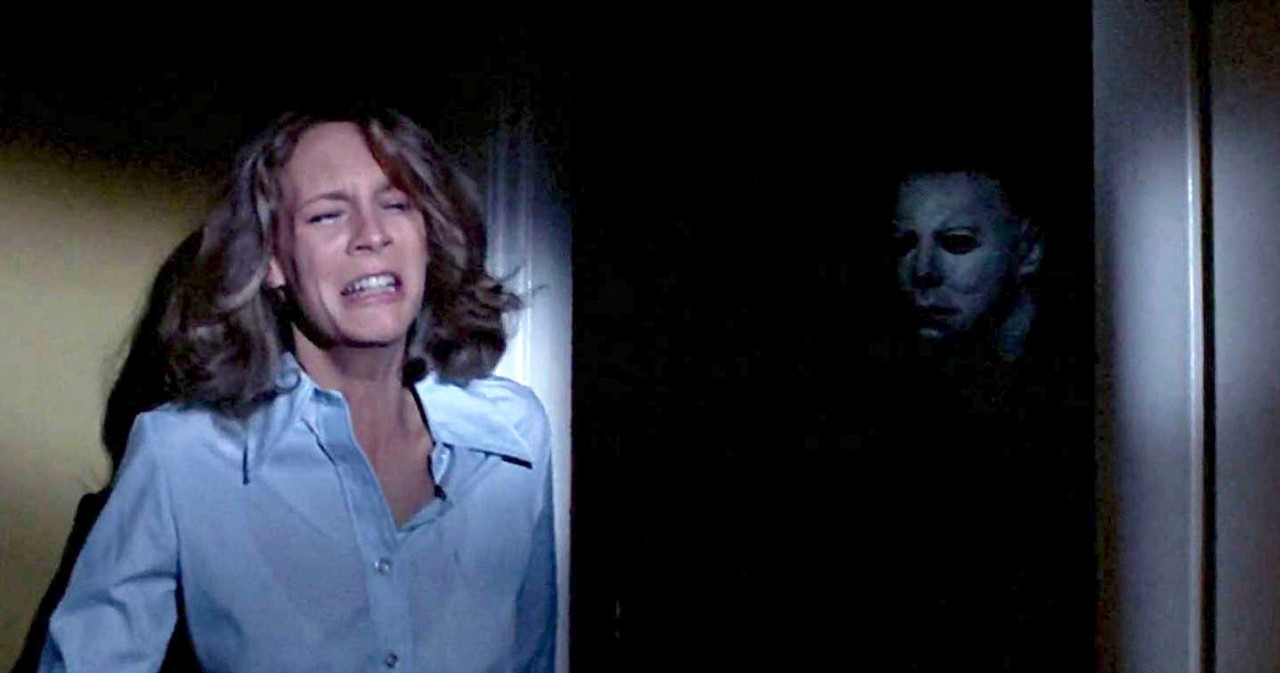 Given that this iconic film — featuring the unstoppable killing machine that is Michael Myers — shares a name with the year's spookiest holiday, it's just about as classic as they come.
If you're looking for a movie to give you nightmares, this is definitely the one. The franchise consists of 11 films but started with the original film, "Halloween" in 1978. The movie tells the story of a man named Michael Myers who escapes an insane asylum. He's on the hunt to kill his sister, played by Jamie Lee Curtis and brutally murders everyone in his path.
Edward Scissorhands
A Tim Burton cult classic, this surprisingly heartwarming tale of a young man with scissors for hands is packed with lush cinematography, romance and life lessons.
Beetlejuice
Starring Geena Davis, Michael Keaton, and Alec Baldwin, Beetlejuice tells the tale of a recently deceased couple, who get stuck haunting their former residence. Things take a turn when the house is purchased by another couple and their teen daughter, Lydia (Winona Ryder).
Beetlejuice, Beetlejuice, Beetlejuice!!! Forget the scaries and insert some giggles. "Beetlejuice" has been a fan favorite since its debut in 1988. Starring Michael Keaton as Beetlejuice, it tells the story of a dead couple who haunt their house and the new people living in it. The movies also stars Alec Baldwin, Winona Ryder and Geena Davis.
Candyman
Candyman just got a Jordan Peele-produced remake. Wait ... we've said his name twice now! We only get three more before he's summoned in this 1992 horror film.
Clue
It might not scream "Halloween," but this 1985 murder mystery has inspired enough costumes and themed dinners that it deserves a spot with the classics. It's a good Halloween movie for scaredy cats.
The Blair Witch Project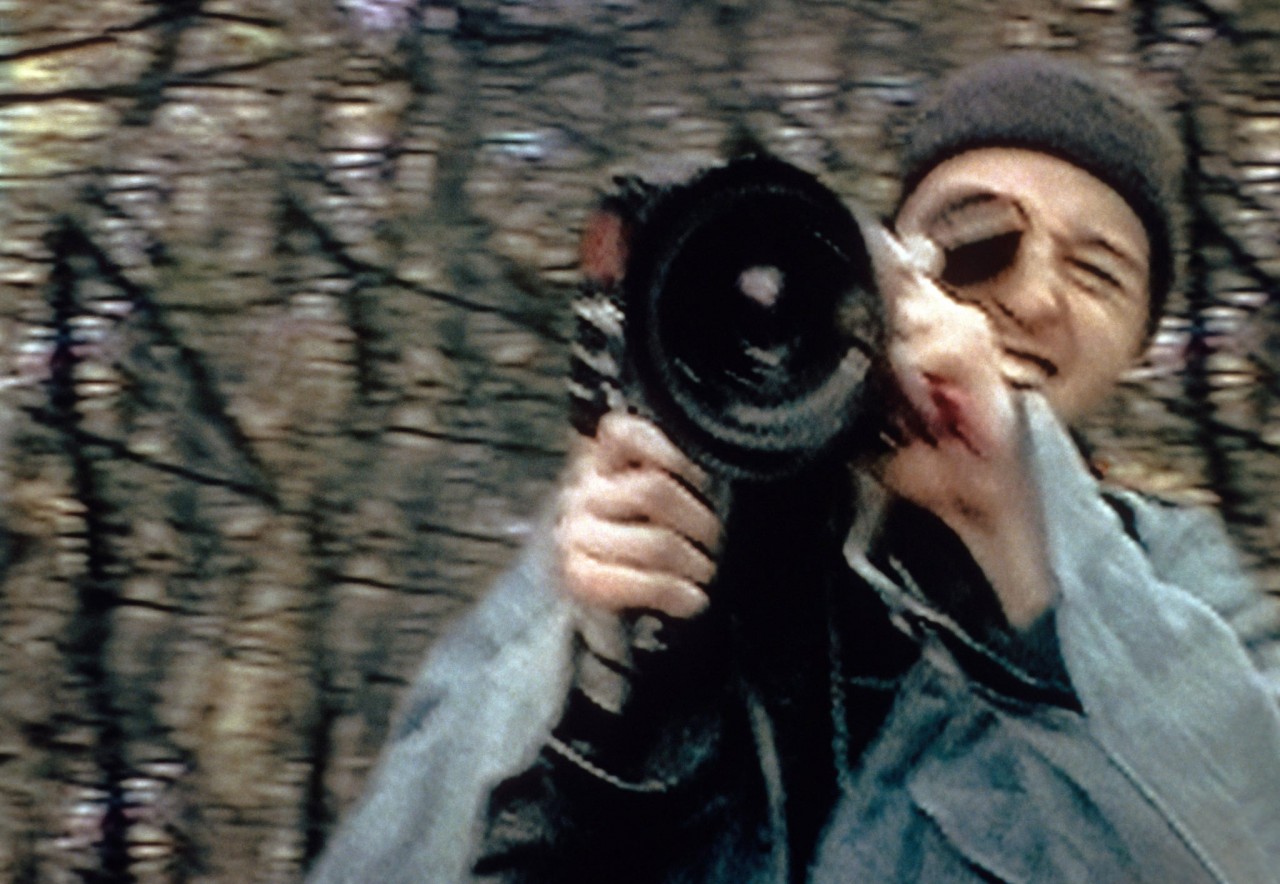 It is a fictional story of three student filmmakerswho hike into the Black Hills near Burkittsville, Maryland, in 1994 to film a documentary about a local legend known as the Blair Witch.
Do you remember how scared you were when you saw "The Blair Witch Project" in 1999? People flocked to see this camcorder-shot film about three students —Heather Donahue, Michael C. Williams, and Joshua Leonard—who disappear in a forest and all that's left is their video. Moviegoers watch along as this shaky footage tries to explain what happened to them. You'll definitely sleep with the lights on.
The Witch
This 2015 movie, about a family rejected by their Puritan church and sent to live away from the safety of their community, has a rhythm and a cadence all its own. It may not hit you with jump-scares, but it'll get under your skin.
Interview With the Vampire: The Vampire Chronicles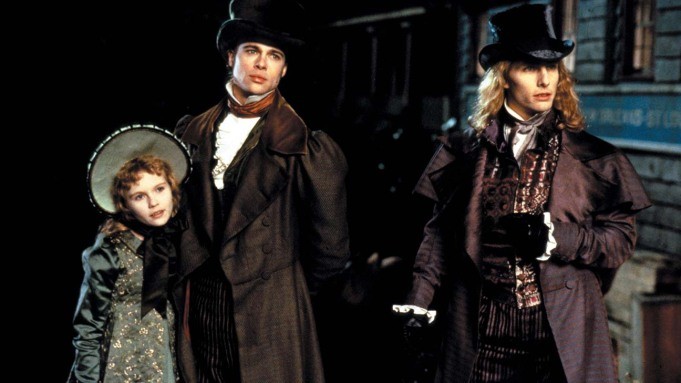 Adapted from Anne Rice's gothic novel, this haunting film stars Tom Cruise, Brad Pitt, Christian Slater, and 11-year-old Kirsten Dunst. WARNER BROTHERS/PHOTOFEST
Who doesn't love a Brad Pitt movie?! Throw in Tom Cruise, Kirsten Dunst, Christian Slater, some vampires and you've got yourself a Halloween cult classic. Adapted from Anne Rice's novel, it tells the story of how Pitt and Cruise turn Dunst's character into a vampire. It received Oscar nominations and has lived on to haunt movie watchers ever since.
Paranormal Activity
Get prepared to look at your suburban home — and your home security system — in an all-new light. This 2007 movie focuses on a young couple who suspect a paranormal presence after moving into their tract home in suburbia. They set up video cameras to pursue their hunch and, well, horror ensues.
Practical Magic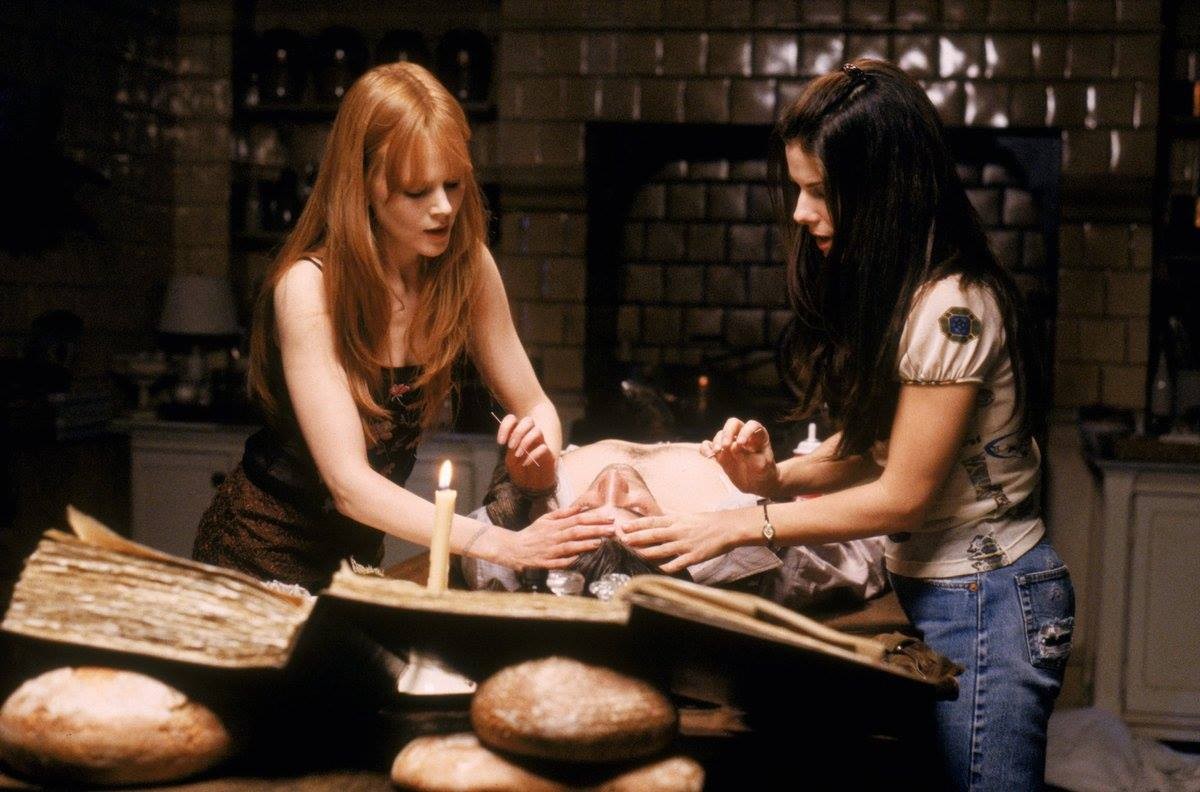 Practical Magic is a 1998 American romantic comedy fantasy film based on the 1995 novel of the same name by Alice Hoffman.
In "Practical Magic," Sandra Bullock and Nicole Kidman play two sisters who have always known they were different because they are witches. Their aunts raised them and taught them magic but they grow up to learn that they are cursed. Every man they fall in love with ends up dying a tragic death. They must use their powers to try and break this curse once and for all and find their one true love.
The Shining
Easily one of the most recognizable entries on this list, The Shining (1980) features Jack Nicholson's breathtaking performance as the writer-turned-madman Jack Torrance. It's a Stephen King classic that director Stanley Kubrick truly makes his own.
Doctor Sleep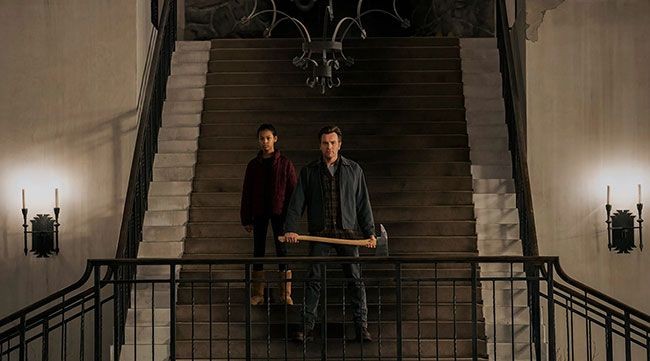 In The Shining sequel, director Mike Flanagan offers a spirited rendition of Stephen King's follow-up novel.
The movie takes on Stephen King's 2013 follow-up novel to The Shining, but adjusts some details to ensure continuity with Kubrick's cult 1980 adaptation of the original book. The film moves between a cult who call themselves the True Knot are hunting children with powers, the adult Danny, now going by Dan (Ewan McGregor, behind a bushy beard), and a young girl with telepathic powers called Abra (as in cadabra), played with steely resolve by Kyliegh Curran.
It
Since Pennywise the Clown has consistently been one of the most popular Halloween costumes in recent years, it's only fitting that the 2017 remake of Stephen King's bone-chilling story makes the cut. Make it a double-feature by following it up with 2019's It: Chapter 2.
Get Out
Jordan Peele's masterpiece, which uses racism as a vehicle for supernatural horror, is an absolute must-see. You'll be thinking about this one long after you turn the lights out.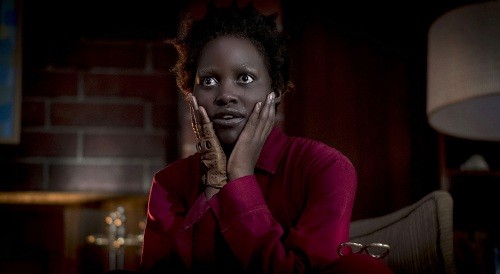 Like Jordan Peele's previous horror film, Get Out, Us is a social exploration of America as much as a gripping horror movie.
Us
A brilliant invention from Jordan Peele, this allegorical horror features a family who discover their violent doppelgängers while on vacation. The only thing scarier than a monster is ... yourself.
A Quiet Place
This inventive post-apocalyptic thriller takes place in a world where even the slightest sound can spell your imminent death. Real-life lovebirds Emily Blunt and John Krasinksi play the parents in this tale of how we can never really keep our children safe. After many pandemic delays, A Quiet Place Part II came out earlier this year — you can catch it on Paramount+ or rent it on Amazon.
Coraline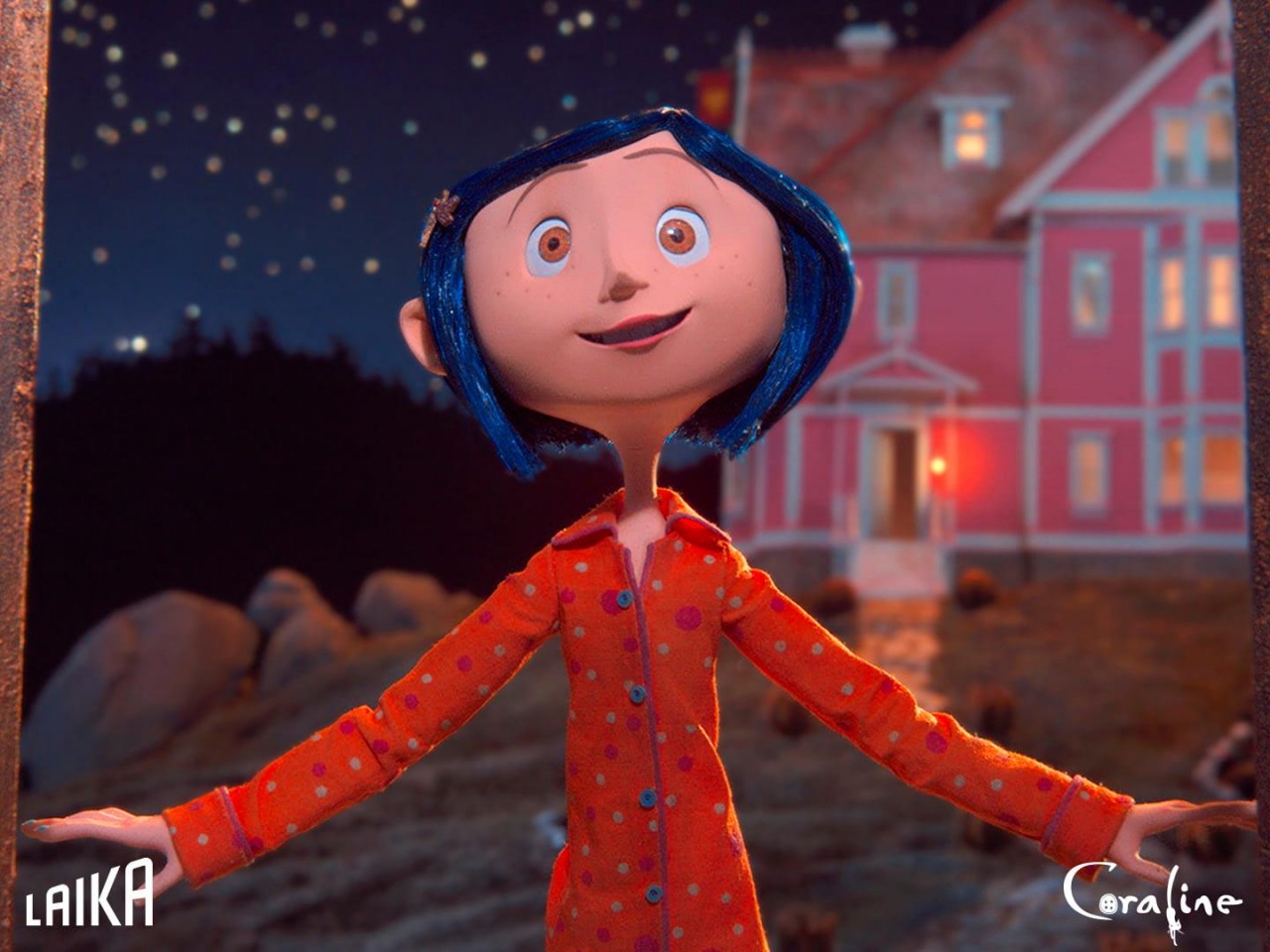 This deliciously eerie Oscar nominee for Best Animated Film features the voices of Dakota Fanning and Teri Hatcher. LAIKA
Follow young explorer Coraline through a door into an alternate dimension, where she meets characters who seem much like those in her real life ... but maybe a little off (even as they promise her everything she wants). Even though it's made for children, Coraline's creepy button eyes will make even adults a lil' unsettled.
Corpse Bride
Just because Halloween is meant to celebrate thrills and chills doesn't mean you can't also indulge in a star-crossed romance, right? This stop-motion animated Tim Burton movie, about a man sent to the Land of the Dead after accidentally marrying a ghost, is your best bet — and, best of all, it's totally kid-friendly.
Hereditary
An absolutely terrifying paranormal horror — featuring Toni Collette in impeccable form as the Graham family matriarch — Hereditary is what you watch if you don't want a wink of sleep on Hallow's Eve.
Focus
Vietnam has so far detected 108 Omicron cases returning from overseas in 10 localities, including 68 cases in Ho Chi Minh City and 27 cases in Quang Nam.