Halong Bay recognized as World Heritage Site the second time
Halong Bay has been recognized twice by UNESCO as a World Heritage Sites, and continues to be the most famous and fascinating destination that attract tourist by its historical and natural beauty.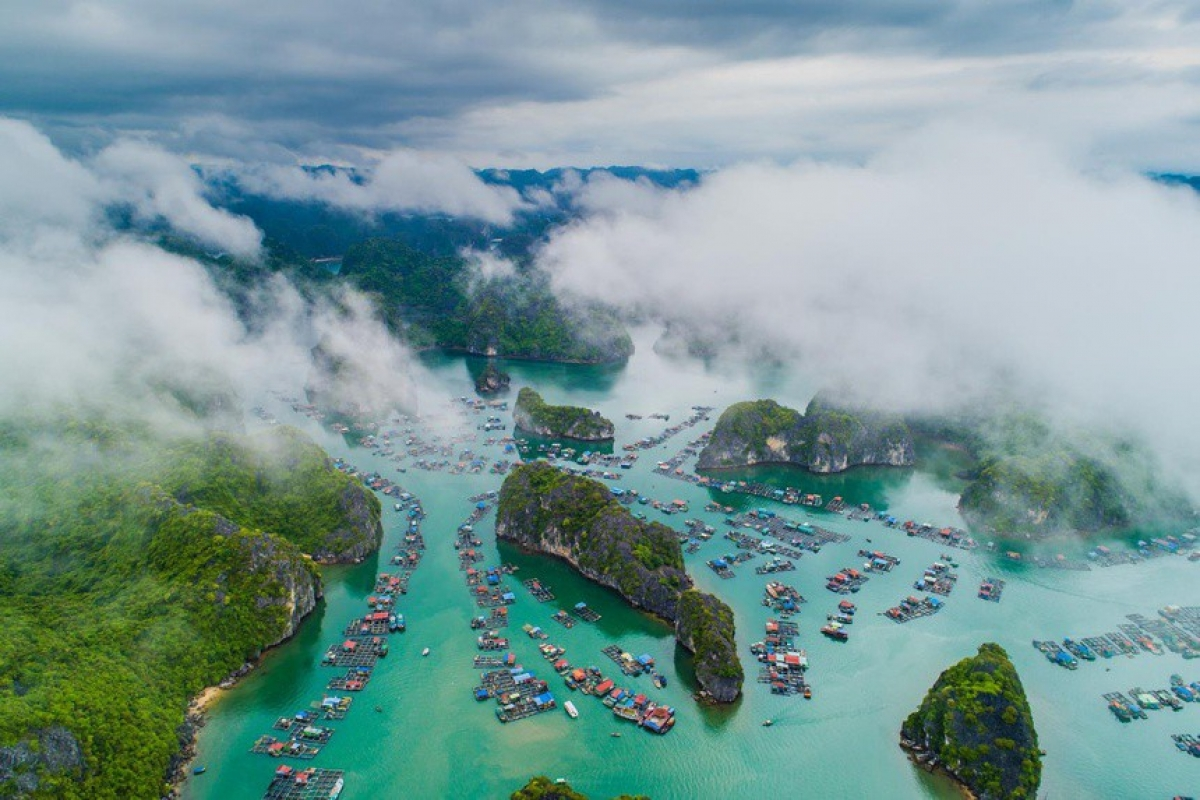 Photo: Tran Quy
Ha Long Bay was originally recognised as a World Natural Heritage by UNESCO back in 1994 and was later re-recognised for the second time in 2000. Upon paying a visit to the site, tourists seem to get lost in a fantasy world.
Along with sites such as Nha Trang Bay and Lang Co Bay, Ha Long Bay represents one of the 29 "paradise" bays listed as part of the "World's Most Beautiful Bays Clubs – World Bays" in 2003.
Other UNESCO World Heritage Sites in Vietnam includes Central Sector of the Imperial Citadel of Thang Long – Hanoi, Citadel of the Ho Dynasty (Thanh Hoa Province), Complex of Hue Monuments (Hue), Halong Bay, Hoi An Ancient Town, My Son Sanctuary, Phong Nha-Ke Bang National Park (Quang Binh Province), and Trang An Landscape Complex (Ninh Binh).
Halong Bay - Fascinating and beautiful destination in Vietnam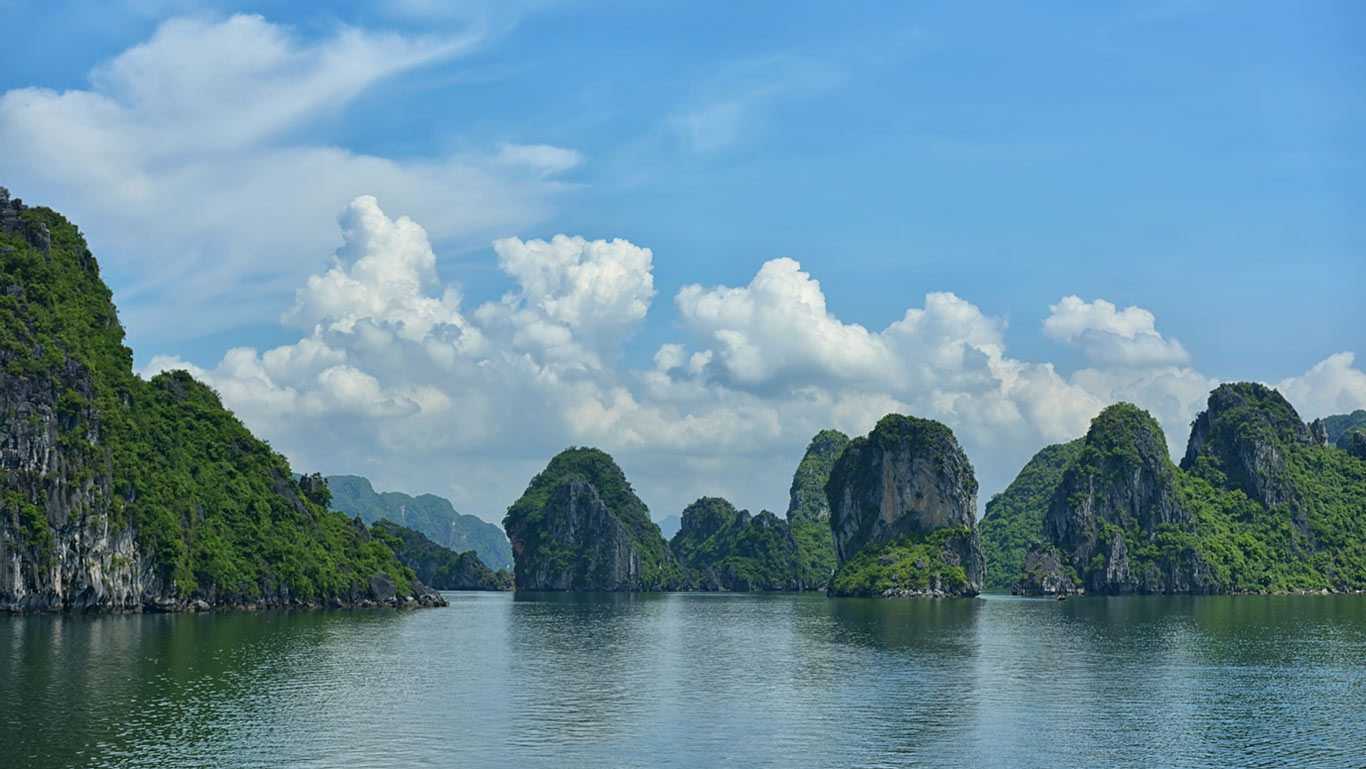 Photo: Paradisecruise
Ha Long Bay, located in the Gulf of Tonkin, within Quang Ninh Province, in the northeast of Vietnam, is165 km from the capital of Ha Noi. Covering an area of 43,400 ha and including over 1600 islands and islets, most of which are uninhabited and unaffected by humans, it forms a spectacular seascape of limestone pillars and is an ideal model of a mature Karst landscape developed during a warm and wet tropical climate. The property's exceptional scenic beauty is complemented by its great biological interest.
Many travelers are unaware that Ha Long Bay actually has an immense value to the world because of its rare concentration of biodiversity, culture and history. Hence, this unique is exactly what makes Ha Long Bay a magical destination where travelers can have the chance to get up close and personal with the beating heart of Vietnam.
According to the Sino-Vietnamese, "Ha" means descending, and "Long" means dragon. Therefore, Ha Long Bay literally means "the bay of the descending dragon", a fusion of ancient mythology and Vietnamese history. Same as Vietnam and Viet Nam, Halong is more popular through word of mouth due to a perception that has been existed for a long term while Ha Long is still an official name of the Bay.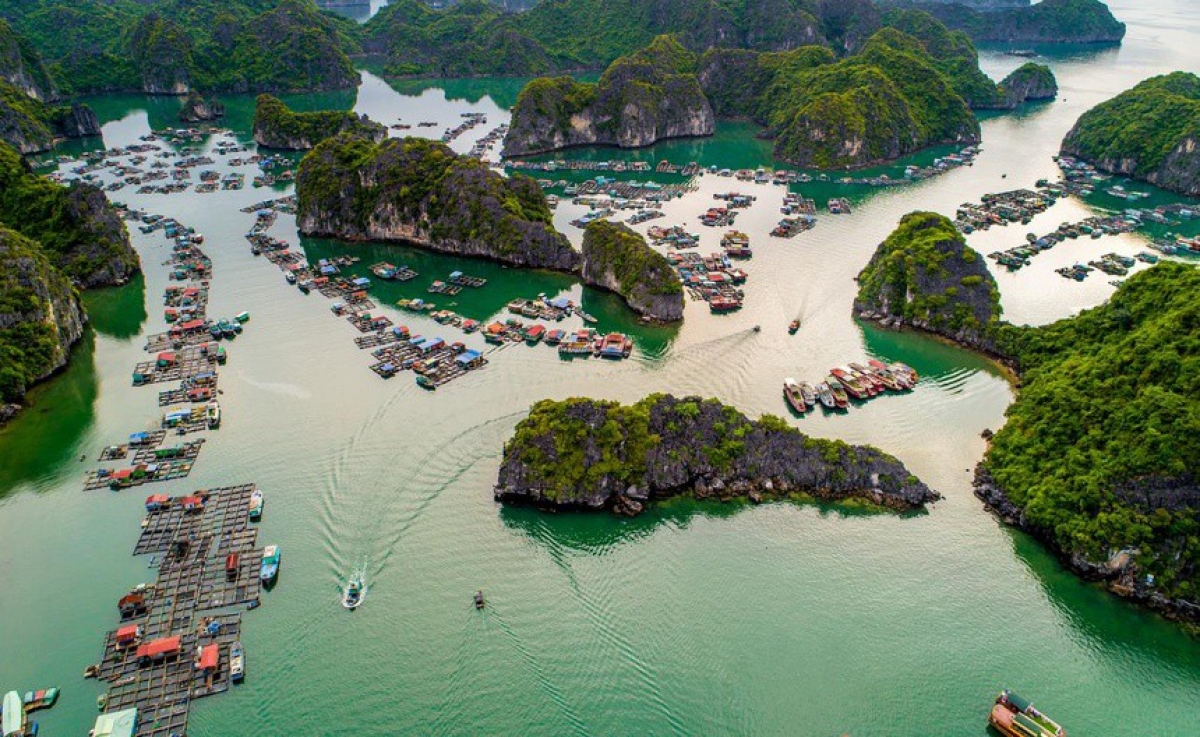 Photo: Tran Quy
Ha Long Bay is located in Quang Ninh Province, northeast Vietnam, just 180 km east of Hanoi; surrounded by Bai Tu Long Bay, Lan Ha Bay, Cat Ba Island, Tuan Chau Island and Ha Long City. While Ha Long Bay is not a large area, it packs some 1,600 limestone islands and islets into its 1,553 km2. Limestone towers, green islands and islets boast karst caves, caverns and grottoes, many hidden and still waiting to be discovered. Some islands are completely hollow. Framing the islands are gorgeous beaches, the emerald sea lapping gently on the soft, white sand.
Cruising the green islands is the only way to truly experience Ha Long Bay. On a wooden junk or cruise vessel, you can take in the picture-perfect serenity of the area from balcony, sun deck and the front of the boat in complete luxury. Watch the sun rise and set over the Bay, all pink and orange and plump, and breathe the fresh air - tangy with salt - deep into your lungs, recharging your soul.

Photo: Paradise Cruise
And don't be put off by forecasts of rain. Even inclement weather and mist can't dampen the beauty of Ha Long Bay; instead, rain creates a soft, mysterious ambiance, reminiscent of an ancient time long past.
There are two key events, including Tet (Vietnamese New Year in Jan/Feb, dates vary) and Christmas. On these holidays, Vietnamese stay at home so Ha Long Bay is not crowded as usual, cruises and streets will be well-decorated in festive theme. 30th April and 1st May are public holidays, Ha Long Bay will be packed with Vietnamese tourists. Independence Day September 2nd is a national public holiday, Ha Long Bay turns red by Vietnam flags. Ha Long Carnaval is an annual street festival taking place at the end of April or/and start of May, an occasion for Ha Long Bay to show off its cultural charm.
The first peak season runs from June to July, which attracts mostly Vietnamese and Asian travellers. The period between December and February is the second peak season with tourists coming from Europe, America and other countries in frigid and temperate zone. The first off-peak season runs from April to May and the second lasts from August to October.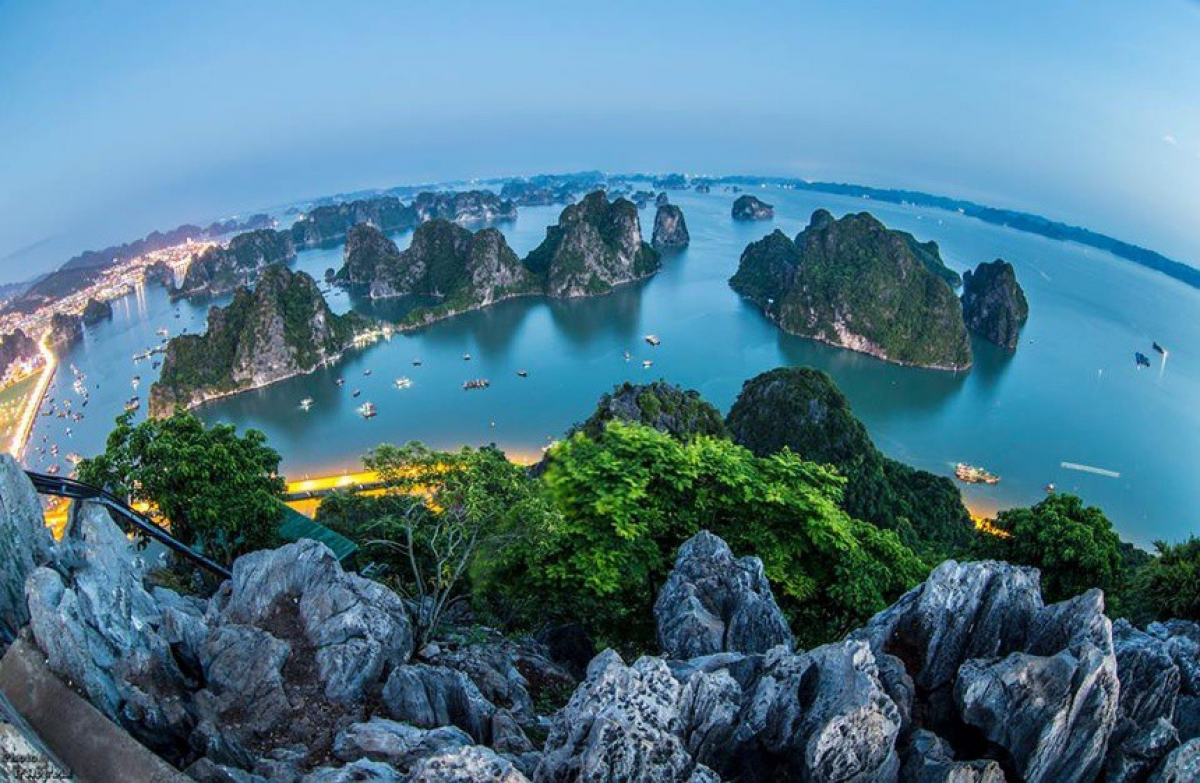 Ha Long Bay covers an enormous area in northern Vietnam of approximately 1,553 square kilometres and contains an incredible 1,969 islets in total. (Photo: VOV)
Ha Long Bay has tropical monsoon and coastal climate, weather varies in 4 different seasons. Spring lasts only two months March & April yet it is the most beautiful season with cool to warm weather. Summer lasts from May to August with glorious shades of blue sky and emerald water which is perfect for cruising islands. During Fall - September & October, colors are soft like honey, shadows long and the atmosphere serene. The 4 remaining months is Winter and is suitable for low pace travelers who enjoy the cooler atmosphere and the magical and mystical beauty of Ha Long Bay. May to June and August to September are rainy periods of the year.