Halong Bay (Quang Ninh, Vietnam) is one of the most spectacular wonders of Asia and the world. Covered by jungle and impressive limestone cliffs, the bay has been recognized by UNESCO as a World Heritage Site for over 20 years. Visitors coming here can breathe fresh air, absorb in the art of nature's harmonious painting. It is noted that watching dawn on the beach or floating on a boat is an unforgettable experience for tourists.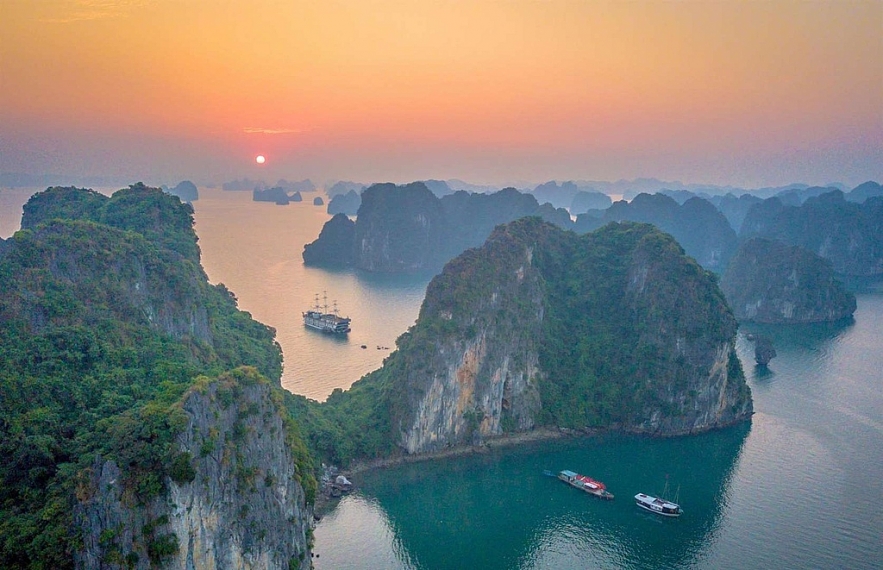 Photo: Zing News.
Brooklyn Bridge (New York, the US): The picture of sunshine embracing on the bridges and skyscrapers around creates a beautiful and unforgettable moment that visitors can hardly miss when coming to America. You can walk on the suspension bridge and watch the landscape along the two sides of the East River in order to feel the rhythm of life in this dynamic city.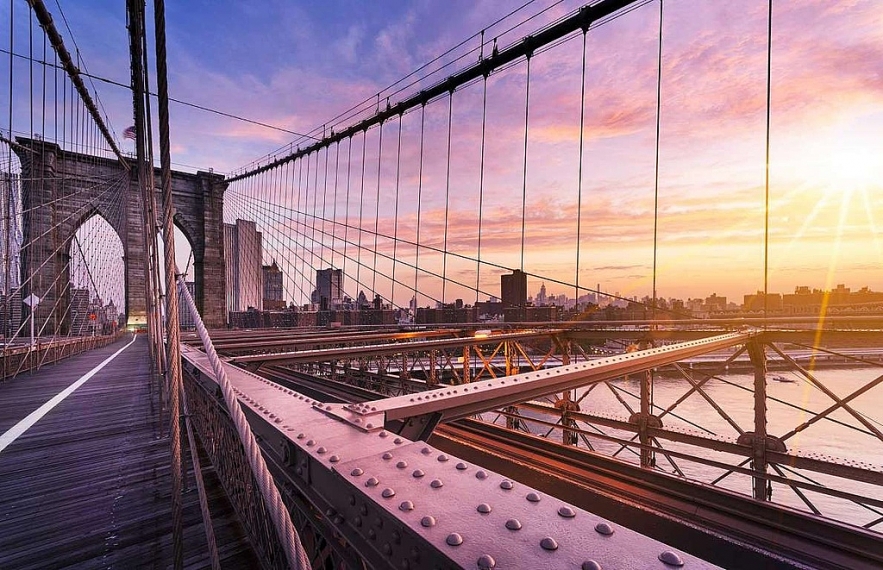 Photo: Zing News.
Located between the two states of Arizona and Utah, Monument Valley in the US used to be the setting for many famous films like Stagecoach or The Lone Ranger. When dawn appears, especially in the summer, the warm yellow sunlight exudes the brilliance of the red sand desert in the valley. Standing in the middle of a vast space, you will be served as losting in the context of a science fiction film.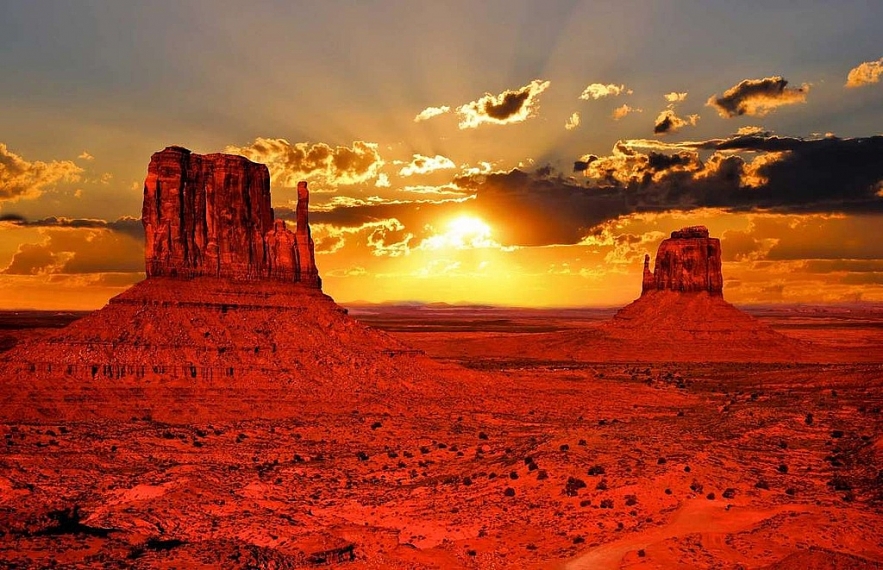 Photo: Zing News.
Watching the sunrise in Cape Town is an experience not to be missed when it comes to South Africa. Cape Town is located in an ideal geographic location with the back leaning against Table Mountain and the front facing the Cape of Good Hope. In the early morning, temperature here is quite cold but pleasant. It is suitable for those who love sightseeing and exploring the beautiful scenery.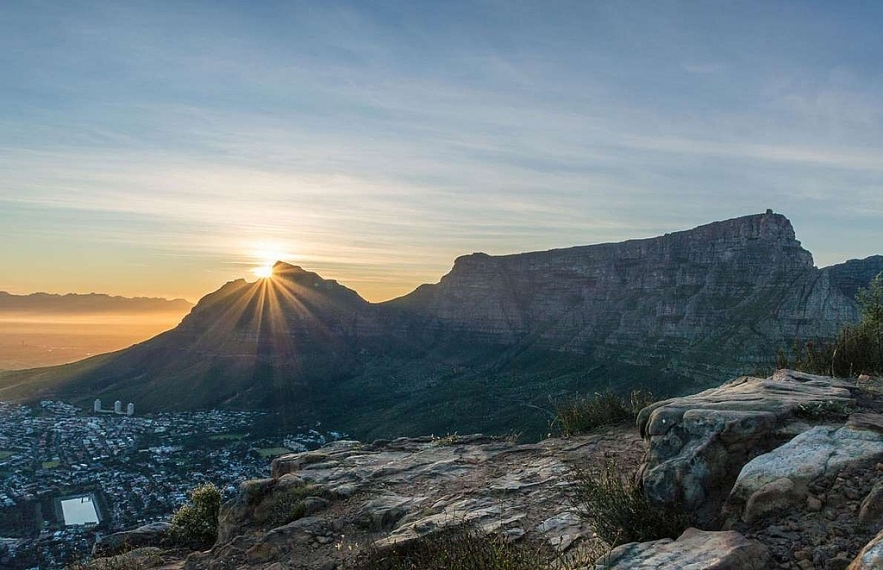 Photo: Zing News.
Located next to the Tower of London, Tower Bridge owns the cultural values and long history of England. The sun appearing to the east London will create a streak of orange and yellow light interwoven against the sky. It also reflects on the surface of the Thames river and in the surrounding glass buildings. It is really a rare peaceful moment in Britain's most bustling city.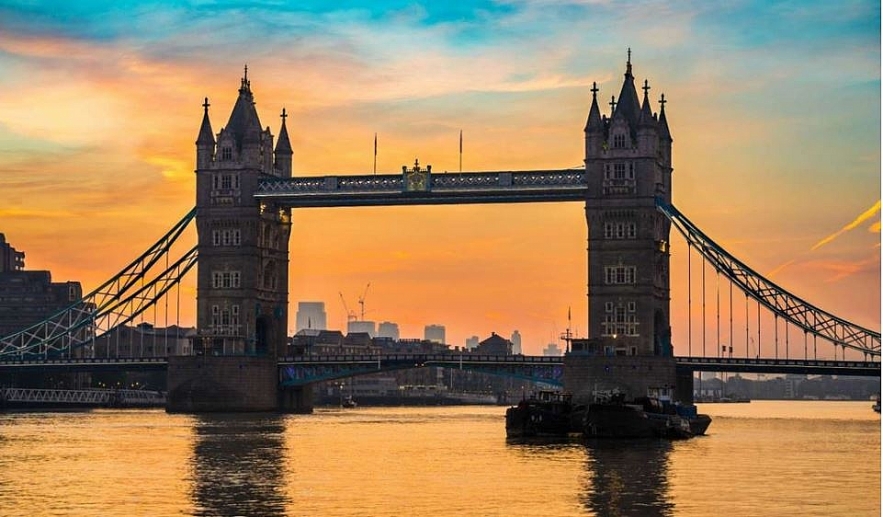 Photo: Zing News.
Shetland Islands, Scotland: The sunrise in islands to the north of the UK promises to bring extremely beautiful photos to visitors. Early spring or late autumn is the best time to admire.
Photo: Zing News.
Considered "the lost city of the Incas", Machu Picchu, located in the Urumbamba valley, Peru, was recognized by UNESCO as a World Heritage Site in 1983. Under dawn, the colors of the stone walls, fields stairs, mountains, mist blend together and create a fascinating natural picture.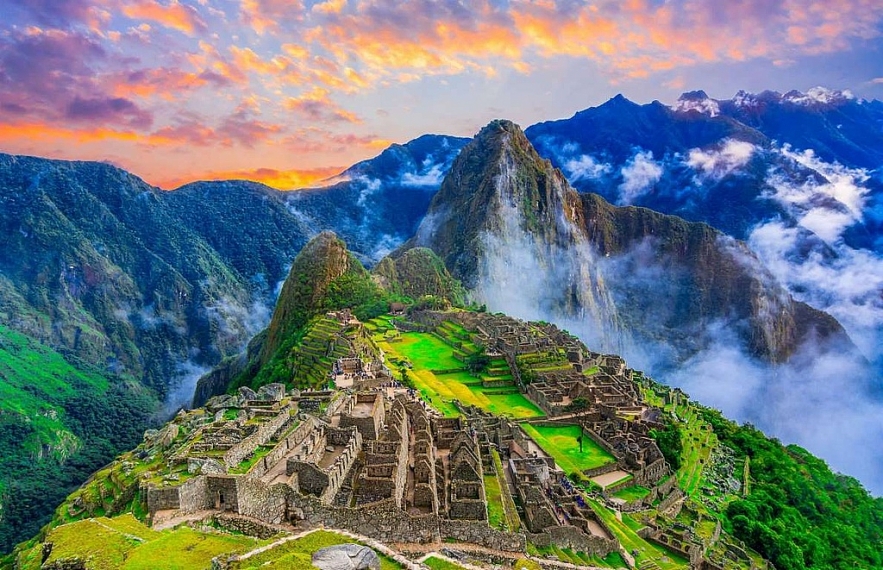 Photo: Zing News.
Yosemite National Park, California, the US is famous for its breathtaking views of the Sierra Nevada cliffs and mountains, especially during the moment of dawn. Under the sun, nature appears wild and equally poetic.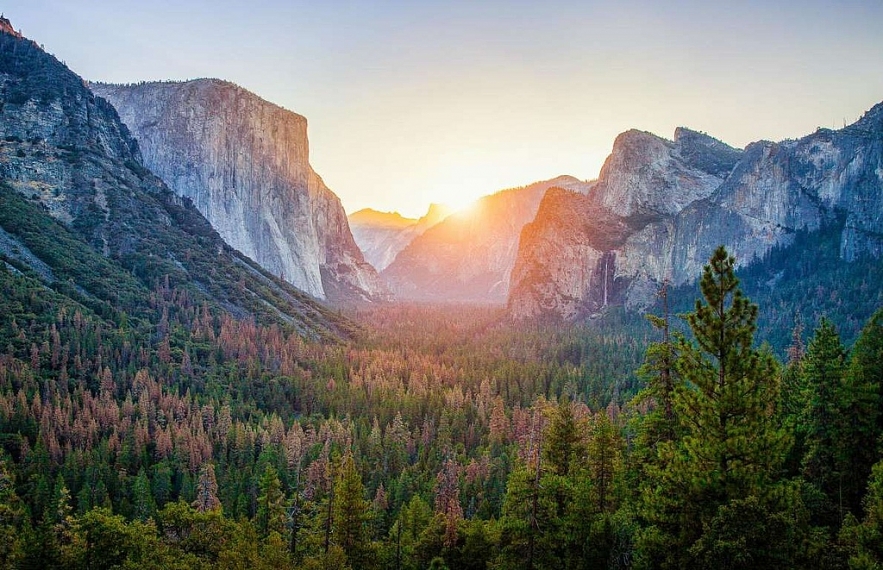 Photo: Zing News.
Ruby Lee