Hanoi Adorned with Red Flags on National Day
The capital city looks festive as red national flags and banners fill the streets, celebrating the 76th anniversary of the National Day (September 2)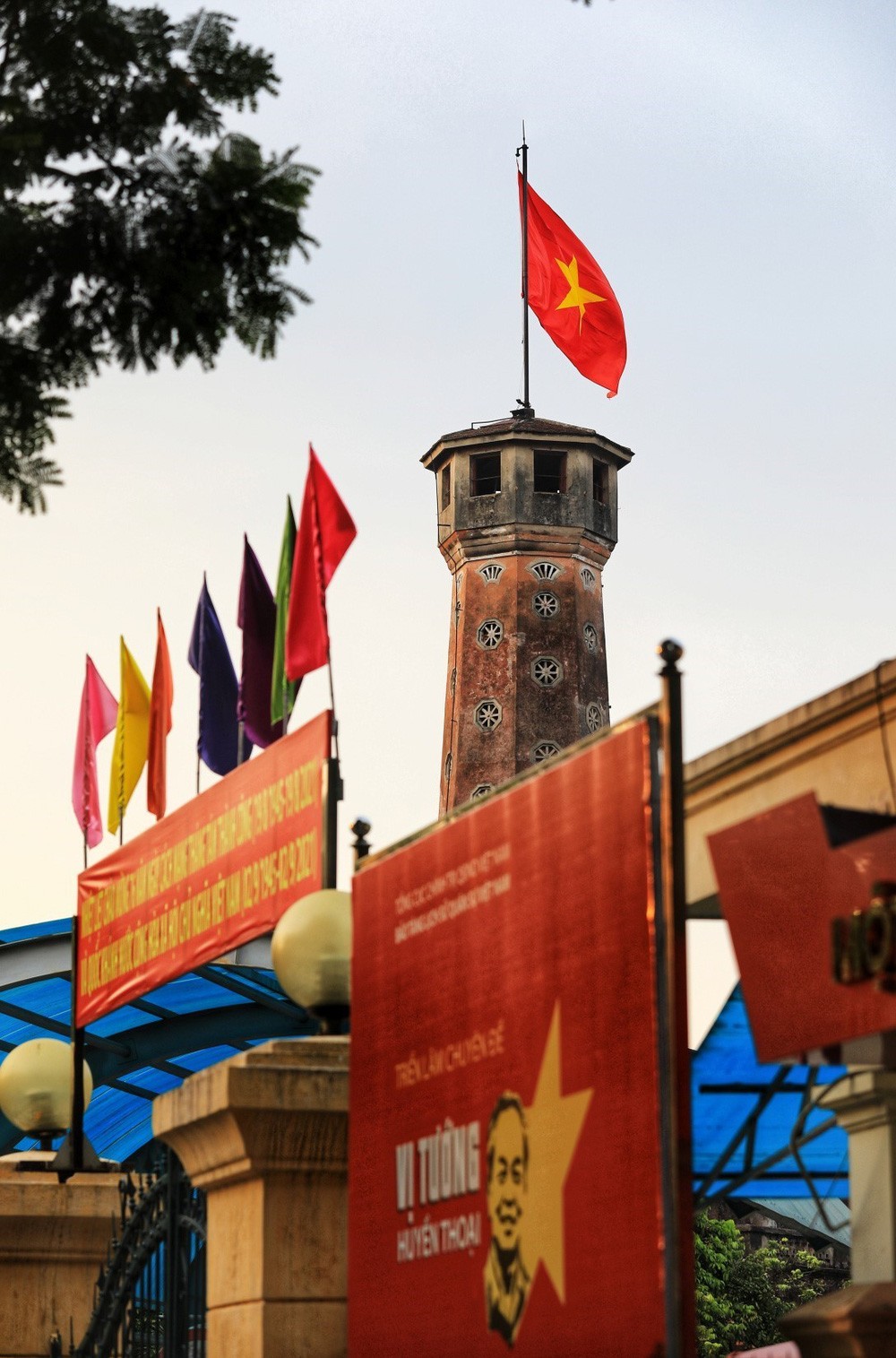 Photo: VTV
Vietnam National Day, the annual significant event dating back to September 2nd, 1945, holds a special place in the heart of every Vietnamese.
After 30 years of leaving Vietnam, looking for ways to save the country, in 1941, President Ho Chi Minh returned, convening the 8th Conference of the Central Committee of the Indochina Communist Party, deciding the way for national salvation, establishing the Vietnamese Independent Alliance Association (Viet Minh), building armed forces and revolutionary bases, leading the people to launch the uprisings and prepare the general insurrection to seize power throughout the country, according to VGP.
After the August 1945 Revolution, on 2 September 1945, at Ba Dinh Square, President Ho Chi Minh read the Declaration of Independence to establish the Democratic Republic of Vietnam, the first worker-peasant state in Southeast Asia; organized the free nationwide general selection to elect the National Assembly and approved the first democratic Constitution of Vietnam.
After 7 decades, the Declaration of Independence, confirming the right to life and self-determination of the Vietnamese people, has maintained its values.
Every year, on September 2, the whole country celebrates the National Day in a festive mood. Streets are well-decorated with flags and banners to reminds every Vietnamese of the bygone historical era.
This year, even though Hanoi is undergoing its prolonged social distancing to curb the Covid-19 spread, city-dwellers still hang the red national flag at their house façade, giving the city a festive vibe.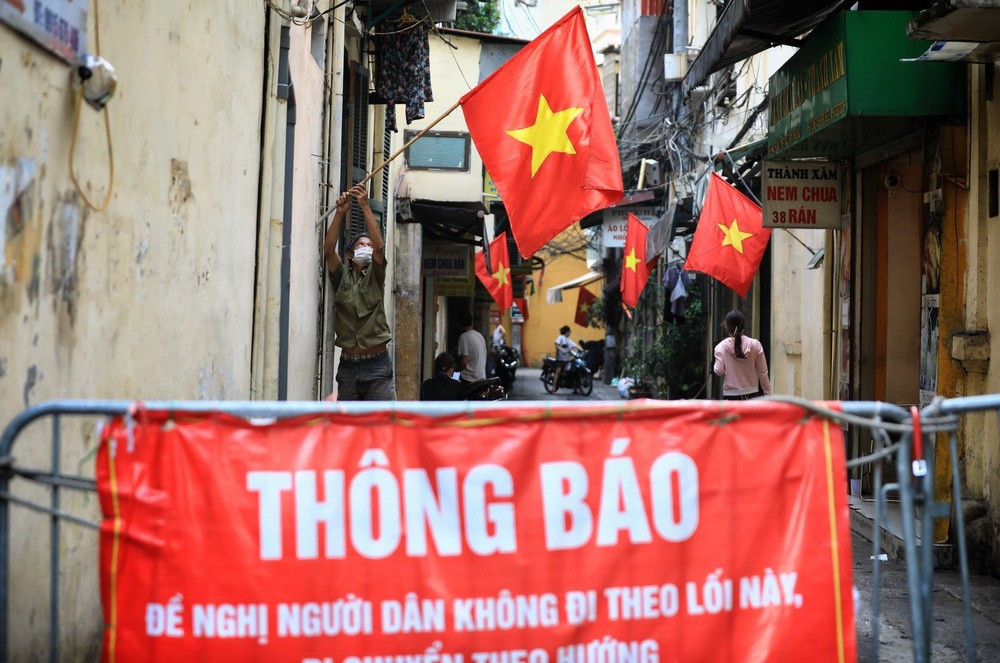 Photo: VTV
A resident at Tam Khuong alley, Hoan Kiem district hangs the national flag in front of his house.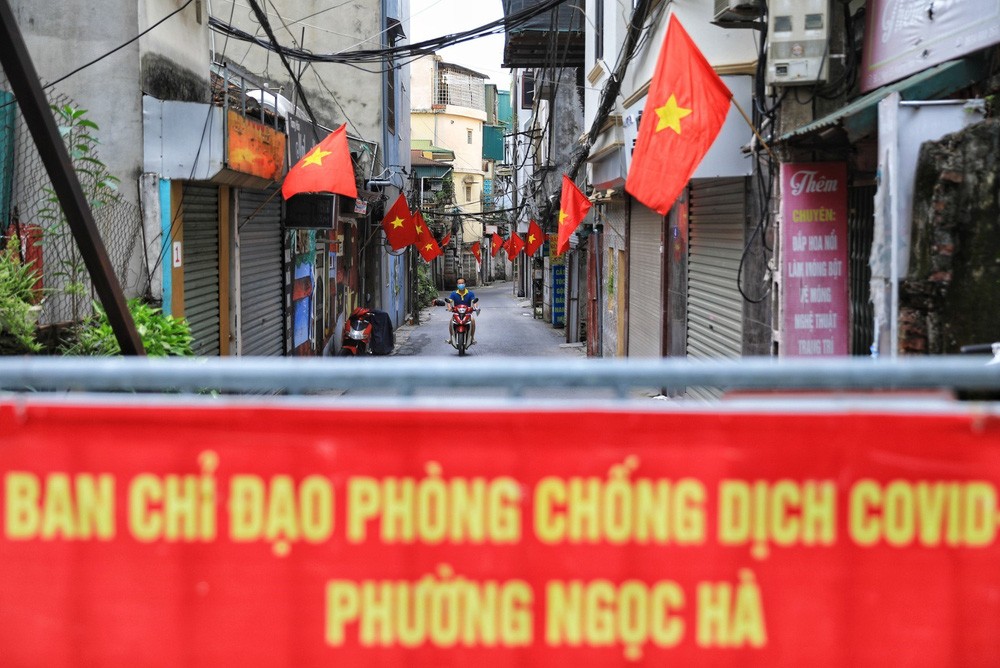 Photo: VTV
Since the city's social distancing order under Directive 16 is in place, the street is left deserted.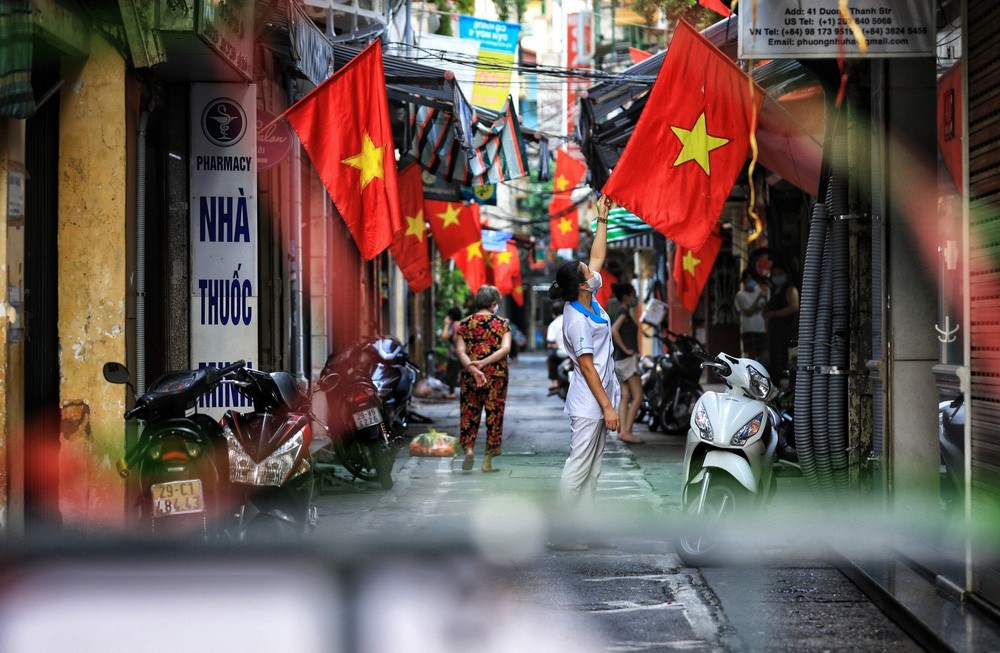 Photo: VTV
Red flags line along the small street.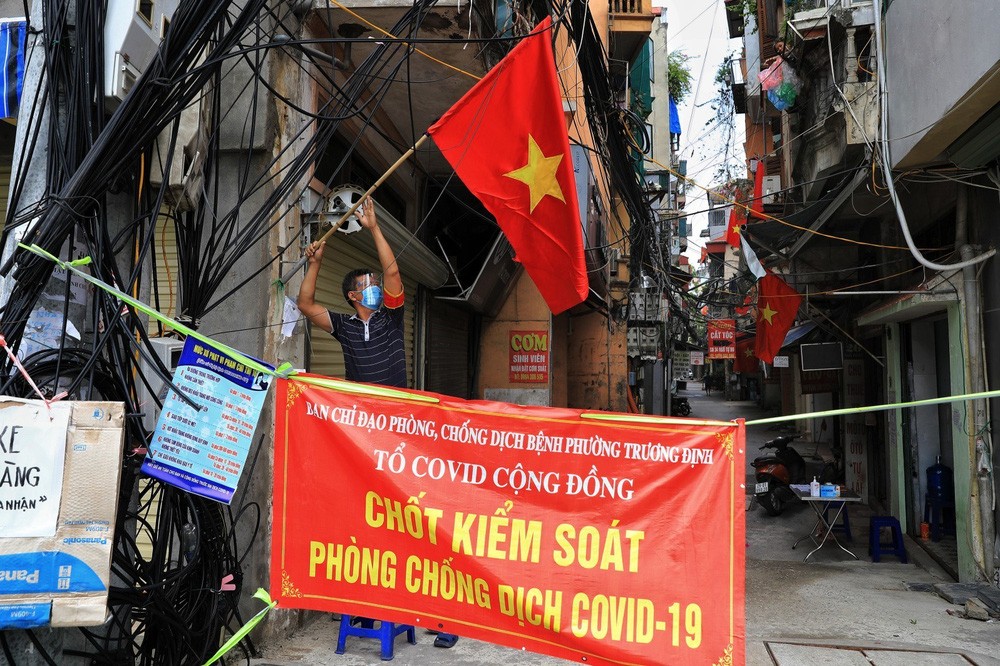 Photo: VTV
One staff hangs the flag at a Covid-19 checking point at Tu Do alley, Truong Dinh ward, Hoang Mai district.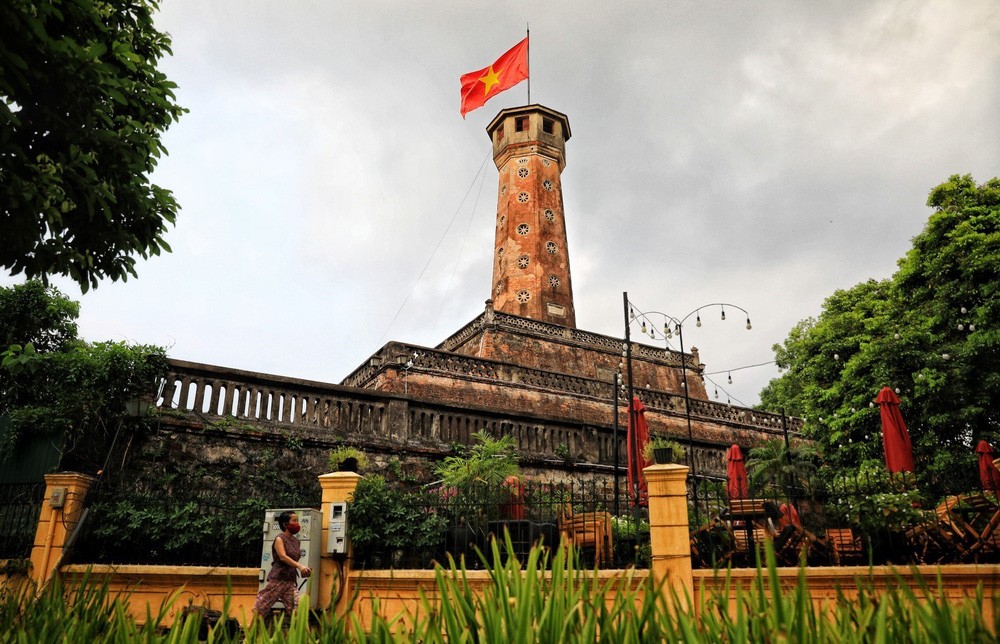 Photo: VTV
Hanoi Flag Tower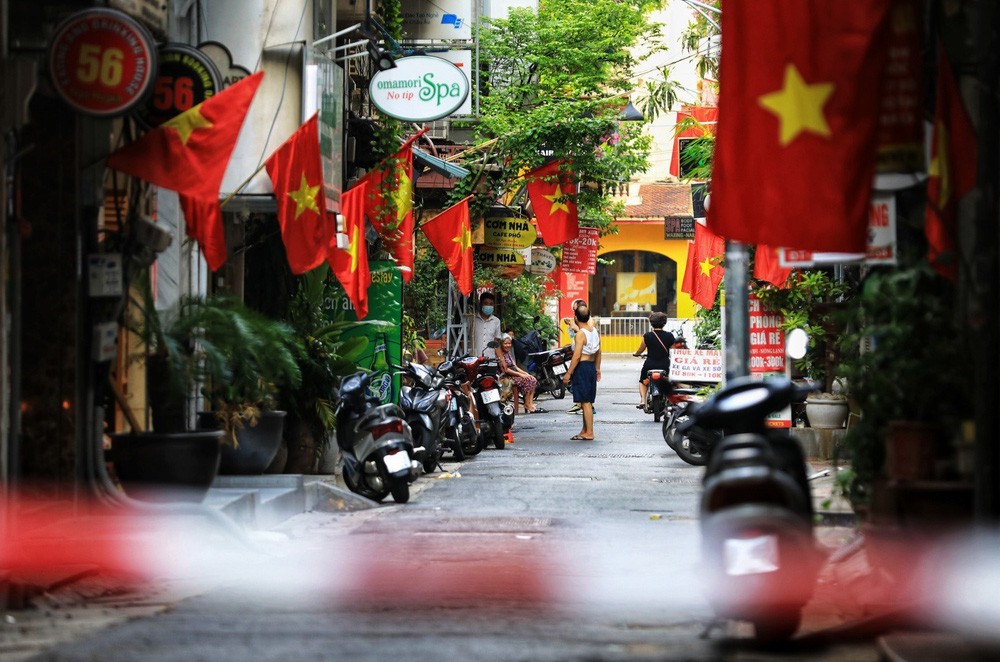 Photo: VTV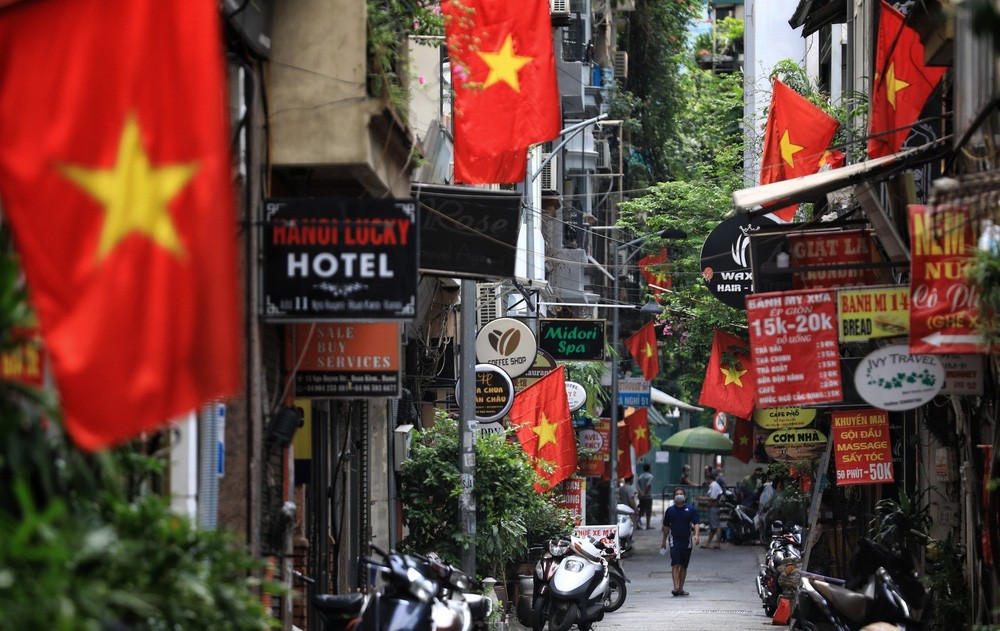 Photo: VTV
Prime Minister Pham Minh Chinh on August 31 signed official dispatch No. 1108/CD-TTg on strengthening COVID-19 prevention and control during the country's National Day holiday.
He asked Chairpersons of the People's Committees of centrally-run cities and provinces to continue directing and strengthening prevention and control measures in a strict and effective manner. The issuance was made as Vietnam battles its worst coronavirus outbreak yet.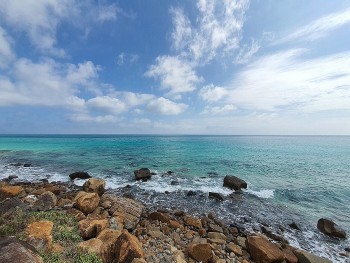 Viet's Home
Con Dao, a historical and famous island situating in the southern province of Ba Ria - Vung Tau, has been named among the top 16 best island vacations in the world, as compiled by tourism magazine Condé Nast Traveler (CNTraveler) of the United States.