Lao Ambassador to France Congratulates Vietnam on 76th National Day
Vietnamese Ambassador to France Dinh Toan Thang on August 30 received his Lao counterpart Yong Chanthalangsy, who came to offer congratulations on Vietnam's 76th National Day (September 2)
The Lao ambassador also took this occasion to congratulate Vietnam on the 76th founding anniversary of its diplomatic sector (August 28) and 59 years since the establishment of the two countries' diplomatic ties (September 5), VOV reported.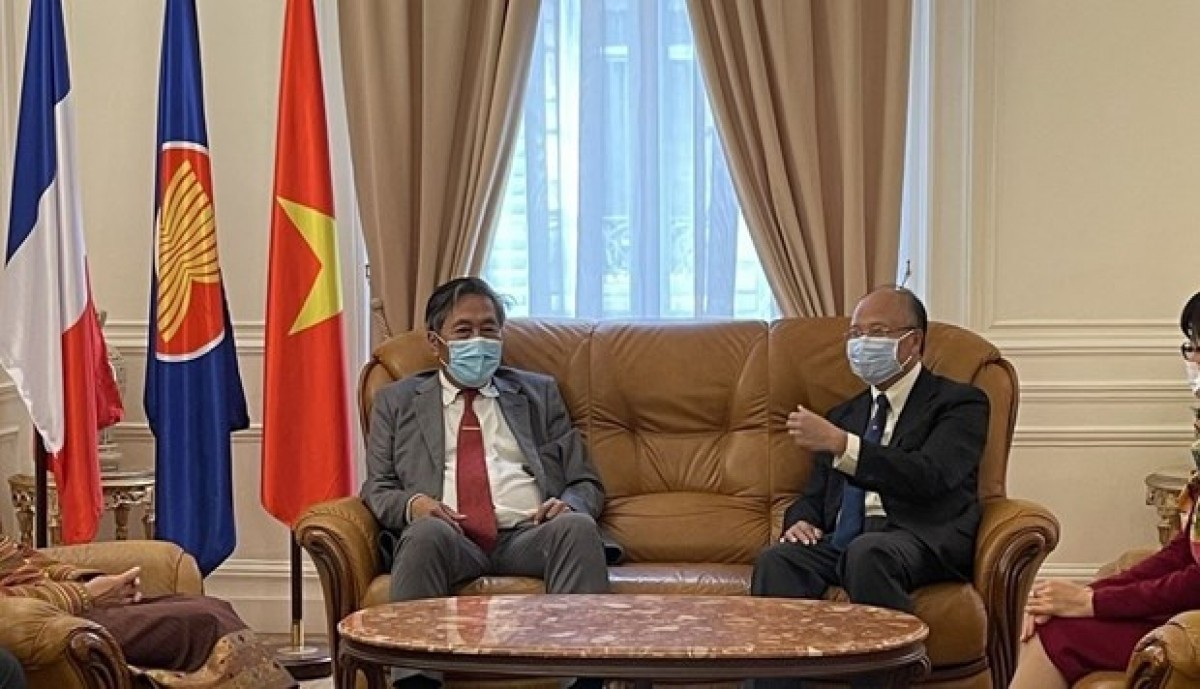 Vietnamese Ambassador to France Dinh Toan Thang (R) receives Lao Ambassador Yong Chanthalangsy in Paris on August 30 (Photo: VNA)
He said this is also an occasion to enhance the special friendship and close-knit relations between the two countries, as well as their Parties, peoples, and embassies.
Both sides should keep strengthening this friendship so that young diplomats can follow and uphold the long-standing tradition of Vietnam and Laos, he noted.
For his part, Thang affirmed that Vietnam - Laos relations are traditional friendship, special solidarity, and comprehensive cooperation.
He highlighted the mutual high-ranking visits this year such as a trip to Vietnam by General Secretary of the Lao People's Revolutionary Party Central Committee and President of Laos Thongloun Sisoulith in late June, and a visit to Laos by Vietnamese President Nguyen Xuan Phuc in early August.
These visits demonstrate the fact that the counties' great friendship, special solidarity, and comprehensive cooperation have been flourishing, for the sake of their people, the ambassador remarked.
He added next year, the two countries will mark the 60th founding anniversary of their diplomatic ties, which will be an event of great importance to both sides.
At the meeting, the two diplomats also discussed some issues of common concern such as the COVID-19 pandemic, environmental protection, and sustainable development.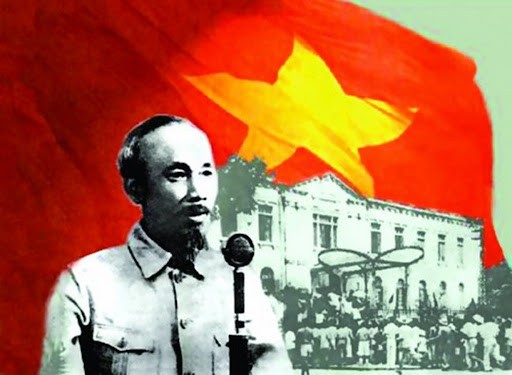 President Ho Chi Minh declared Vietnam's Independence on September 2, 1945. Photo: Thanh Nien
Last year, General Secretary of the Lao People's Revolutionary Party (LPRP) Central Committee and President Bounnhang Vorachith, Prime Minister Thongloun Sisoulith and Chairwoman of the National Assembly of Laos Pany Yathotou sent a message of congratulations to Vietnam on such an occasion.
In the message, the Lao leaders warmly congratulated Vietnam on its great achievements in the process of national construction and protection over the past 75 years, saying these successes are a source of encouragement to Laos.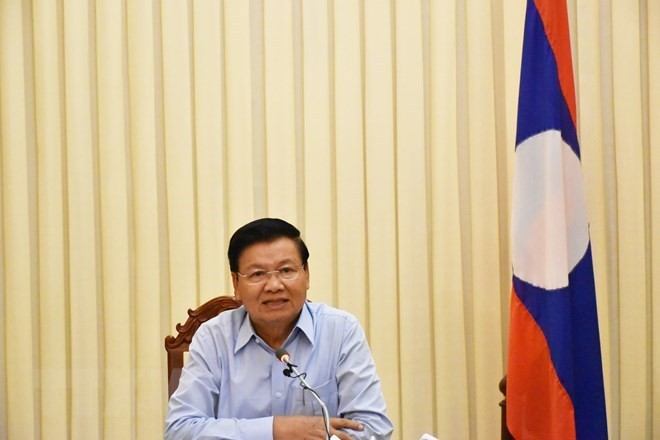 Lao Prime Minister Thongloun Sisoulith (Photo: VNA)
They expressed their profound gratitude to the fraternal Vietnamese Party, State and people for their huge, valuable and timely assistance to the revolutionary cause of the Lao people, according to Vietnamnet.
The Lao leaders affirmed that despite changes in the world and regional situation, the great relationship, special solidarity and comprehensive cooperation between Laos and Vietnam will be always treasured and preserved and perpetually exist together with the two nations, becoming a invaluable common asset, a rule of survival and development and a decisive factor of the revolution in each country.
Vietnam is also preparing for the celebration of the National Day holiday (September 2) which lasts for four days. Many activities have been deploying.
A documentary that provides thorough and systematic information about Vietnam's history during the two resistance wars is being aired on various local television channels in celebration of the 76th anniversary of the August Revolution (August 19) and the National Day (September 2), as reported by VOV.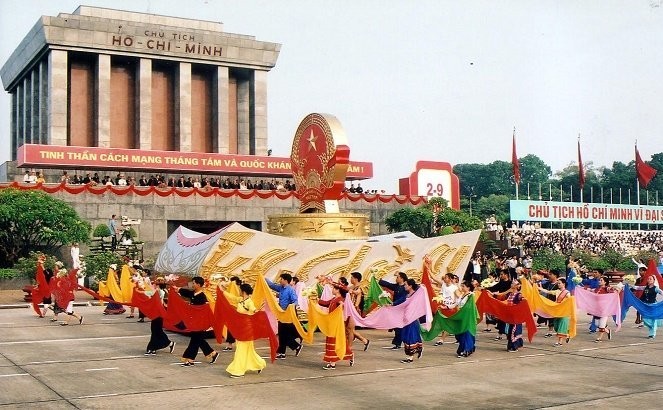 National Day celebration at Ba Dinh Square, Hanoi in 2015. Photo: Tuoi Tre
Meanwhile, Prime Minister Pham Minh Chinh on August 31 signed official dispatch No. 1108/CD-TTg on strengthening COVID-19 prevention and control during the country's National Day holiday.
He asked Chairpersons of the People's Committees of centrally-run cities and provinces to continue directing and strengthening prevention and control measures in a strict and effective manner. The issuance was made as Vietnam battles its worst coronavirus outbreak yet.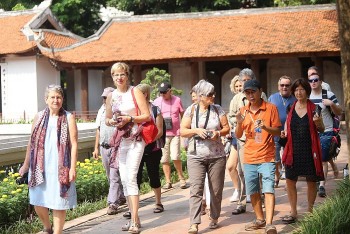 National
Vietnam News Today (May 24): Covid-19: Vietnam records 1,179 new cases, 3,862 recoveries on May 23; Foreign arrivals soar two months after border reopening; Vietnam, Cambodia boost defense ties; Heavy rain floods parts of northern Vietnam.