Hanoi Confirms 'Night Curfew Order' is Fake News
Hanoi Department of Information and Communications Thursday afternoon confirmed the city has not imposed a 6 p.m. curfew from July 29 as rumored
A Facebook account named Thuy Linh posted a status saying "Hanoi will issue a curfew starting 6 p.m. this evening." However, the municipal department immediately refuted the statement, confirming the information was fake.
Thuy Linh's post on Facebook is false. Photo: Captured.
The Vietnam Anti-Fake News Center also announced, "VAFC confirms the above information is fake news. We recommend Internet users stop sharing unverified information on social platforms, especially those related to the Covid-19 pandemic. Let's join hands to repel fake news and spread positive energy in the community.
Many fake news spreaders in Vietnam have faced hefty fines for their misinformation since the coronavirus pandemic broke out.
In early May, 6 Facebookers were fined US$ 545 each for falsely quoting Deputy Prime Minister Vu Duc Dam's statement about the Covid-19 situation. Their statuses were reposted or shared by many people, stirring worry and insecurity in the community."
A 39-year-old man, who resides in Hoang Mai District, posted on his Facebook account that "Hanoi was clear of people on its first day under lockdown."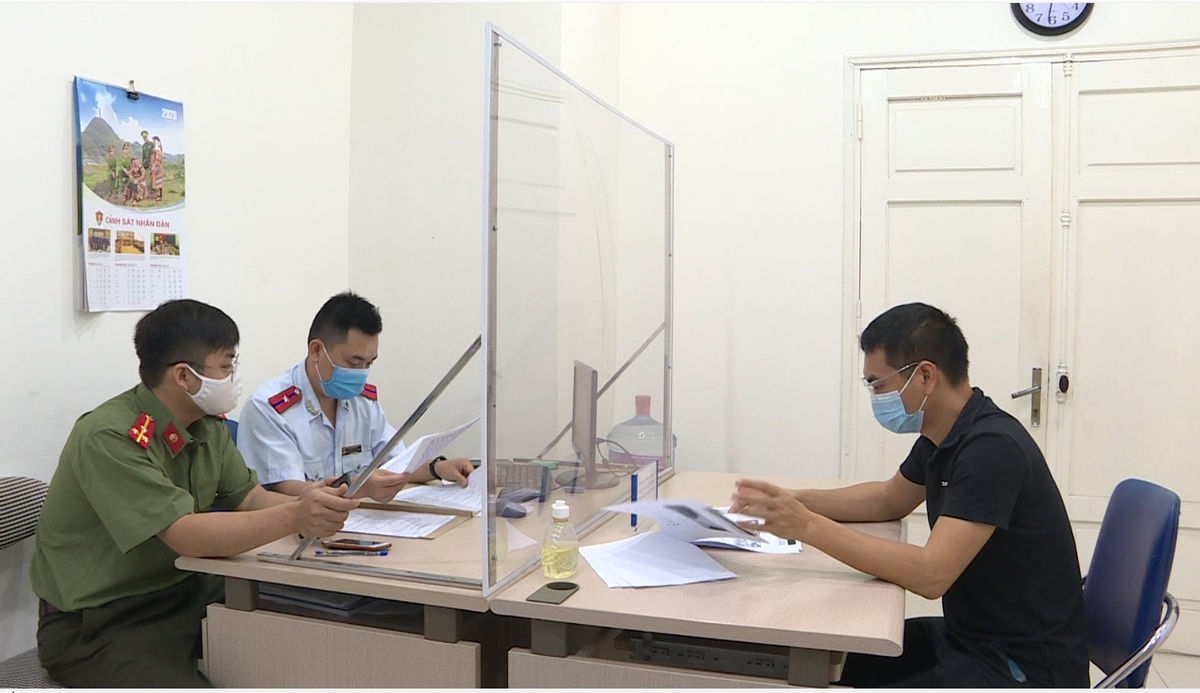 Police fine A Facebooker for posting false information about the Covid-19 pandemic. Photo: Cong Ly
Such information is false and socially disruptive, said the city authorities.
The man has admitted to his mistake and removed the information. He was fined US$ 555, according to VNE.
The information department has detected and handled over 30 violators for posting false Covid-19 information since 2021, with total fines of US$ 17,765. Its functional units have also checked and requested to remove false posts for many other cases, according to Nguyen Thanh Liem, director of the department.