Hanoi Foreign Trade University Alumni Becomes Professor at the World's Top University
Professor Nguyen Dang Bang serves as a powerful inspiration for Vietnamese youth, encouraging them to study hard and follow their dreams.
Numerous Vietnamese educators have been appointed as professors in famous universities worldwide. Many are familiar with Professor Vu Ha Van, who won the Pólya Prize (SIAM) from the Association of Industry and Applied Mathematics, Professor Ngo Bao Chau, the first Vietnamese to receive the Fields Medal, the highest honor in mathematics, and Professor Le Hung Viet Bao, an assistant professor of mathematics at Northwestern University (USA).
It would be remiss not to mention Professor Nguyen Dang Bang among those talented individuals. He is the Director of the Research Master's Programme at Cambridge Judge Business School, which was placed second in the world in Quacquarelli Symonds' world university rankings for 2023. Bang has achieved numerous achievements on the road to academic conquest, became the pride of the Vietnamese people, and helped to foster the dream of the Vietnamese people due to his spirit of perpetual study and desire to succeed.
Professor Nguyen Dang Bang
Year of birth: 1973
Hometown: Da Ton commune, Gia Lam district, Hanoi.
Currently a Finance Professor at Judge Business School, University of Cambridge, UK). He is also the Director of the Research Master's Programme.
Chemistry student, Hanoi - Amsterdam High School for the Gifted (class 1987-1990).
Bachelor's degree from Hanoi Foreign Trade University (1995).
Graduated from the French Vietnamese School of Management (CGVG) (2017).
The first Vietnamese to graduate from the French National School of Administration (1999).
Graduated with a Master's degree in Economics from The School for Advanced Studies in the Social Sciences (EHESS Paris) (2000).
Graduated with a Ph.D. in finance from HEC Paris, France, with the highest rank, including two years of research at New York University.
Award for Best Paper in Corporate Finance at the Society for Financial Studies Annual Meeting, Florida, USA (2013).
Award for Best Paper in Corporate Finance at the China International Conference in Finance, Guangzhou, China (July 2009).
Award for Best Presentation by a Ph.D. Student at the European Finance Association, Zurich, Switzerland (August 2006).
Award for the best Ph.D. thesis in France in Economics and Finance (Meulleire Thèse en Finance de la FNEGE), France (2006).
A 20-year-old trip around France served as fuel for the academic ascent
Bang had dreamed of continuing his studies at a reputable university abroad in Europe since he was a high school student. But because of some difficulties, he had to settle for studying at Hanoi's Foreign Trade University (FTU). He worked extremely hard for five years to graduate as valedictorian.
After completing his undergraduate program, Bang continued his Master's program at the French Vietnamese School of Management (CFVG) established under a cooperation project signed between the French Ministry of Foreign Affairs and the Vietnam Ministry of Education and Training. Bang is the valedictorian of course 4.
Bang confides that he is a person who strives to discover, learn new things, and compete with worldwide peers when speaking about his eager youth. It appears that all challenges and impediments are overshadowed by exhilaration.
The language barrier was his biggest issue at the moment. Bang had studied mathematics and chemistry since he was a child, therefore he hadn't spent much time learning foreign languages. "I used to have a terrible obsession with learning other languages. I concentrated on math while I was in secondary school, but when I got to high school, my parents pushed me to switch to chemistry. When I entered university I understood that if I wanted to continue my studies and do it in a global setting, I would need to begin studying foreign languages", Bang recalled.
Bang was a passionate learner and was driven to master French despite all challenges. He spent a lot of time reading sports-related articles in Vietnamese newspapers as he was so interested in football. He also translated articles from well-known French magazines, particularly the Daily l'Equipe and the semi-monthly Onze Mondial. He hoped one day to be able to read those pieces in French-version newspapers. He had worked hard to study because of this one simple interest.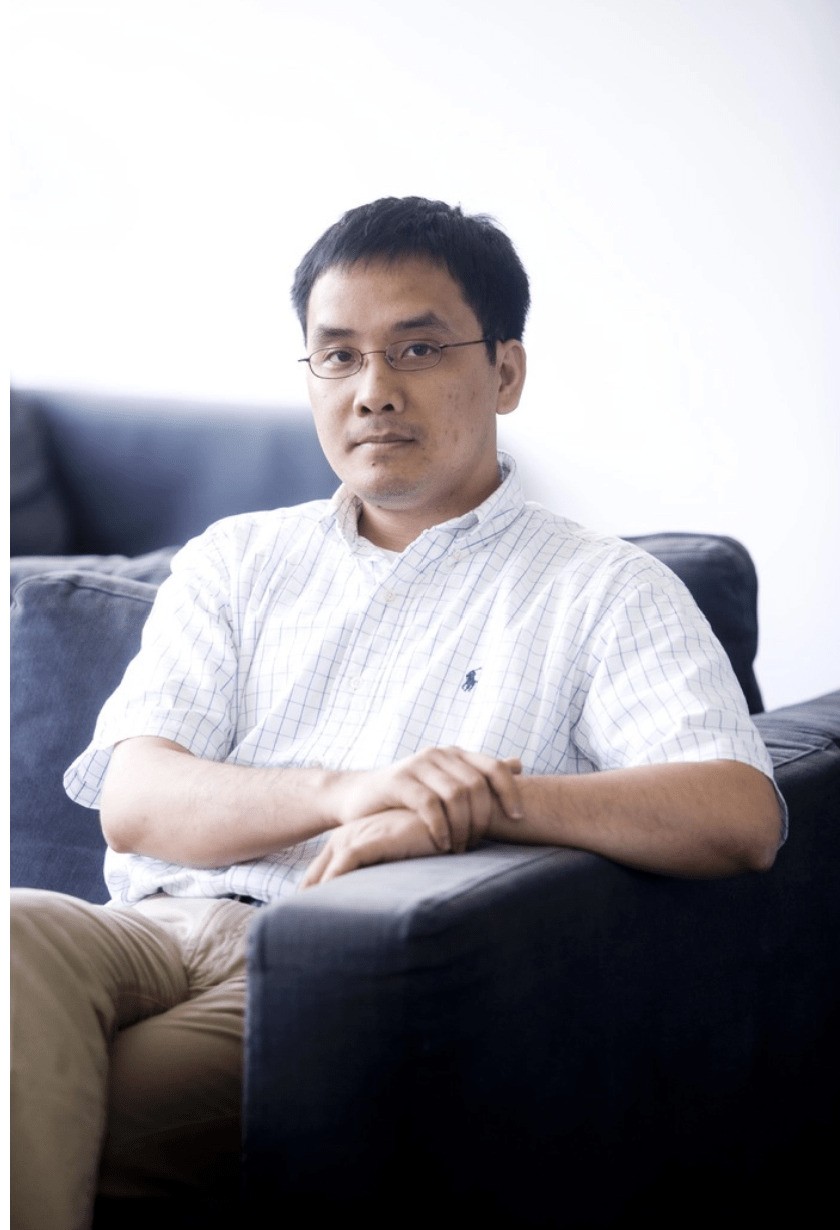 Professor Nguyen Dang Bang
Additionally, the instructor applied several lessons from maths and physics, including systematicity and synthesis in language learning. Learning initially made almost no progress. But after he discovered the root of the issue and received support from a dedicated teacher, his capacity for knowledge acquisition significantly increased.
At that time, Bang concentrated on memorizing 30 to 40 new words each day. He acknowledged that learning French was more harder than learning English, but he never considered giving up. After his three years of learning French, the French Embassy in Vietnam and the French Ministry of Culture held a significant French competition for Vietnamese students in 1994. For the top five students in both the oral and written exams, the reward is a four-week tour around France. Bang came in second place and did win an attractive prize.
Bang said: "It was my first time going abroad. The trip around France in four weeks changed my outlook on life and changed my life. It was a beautiful memory of my youth that I will never forget in my whole life".
Through reading books, Bang not only concentrated on learning French but also gained knowledge of the lifestyle and culture in France and many other nations. The only information he could obtain at this time came from printed books because the Internet was not as advanced as it is now. He didn't miss a single book from the family bookshelf and school libraries.
"Having a book to read is a privilege, so I read any book I could find. Thanks to that, when coming to France, despite facing the change in living environment and culture, I wasn't shocked or overwhelmed. I even talked to my French friends about classic books such as: "War and Peace", and "Les Miserables". Although I'm a professional of Science, few people can catch me in terms of history and culture knowledge", Bang shared.
After completing his Master's degree, Bang was awarded a prestigious scholarship to attend the French National School of Administration, which is where Europe's top leaders and chiefs of state are educated. Numerous French Presidents and Prime Ministers, including current French President Emmanuel Macron, attended this university. Bang is the first Vietnamese student to attend this institution, and less than 100 students are admitted each year.
Characteristics of research and education
After completing his studies at the French National School of Administration, Bang stayed in France to pursue a Ph.D. in Finance. Besides, he had time to attend classes at New York University. He was an Associate Professor at the Chinese University of Hong Kong after his studies had been completed. The majority of his time was spent on research. He completed 70 hours of instruction in 2.5 months each year. He did research, took part in seminars, and helped students with their master's and doctoral theses for the remaining time.
Bang shared his motivation for working in Hong Kong: "I left Vietnam at the end of 1996, and by 2005, I had lived overseas for nine years. I've received acceptance letters from more than 30 universities worldwide. I spent the following two months visiting them, but Hong Kong ultimately won out since it offers the greatest learning environment for finance in Asia.
The second reason why I wanted to return to Asia is I was quite young at that time, always thinking that one day I would return to Vietnam, and Hong Kong is very close to Vietnam. At that time, every Friday night, I would bring my family back to Hanoi, and on Sunday afternoon we would return to Hong Kong."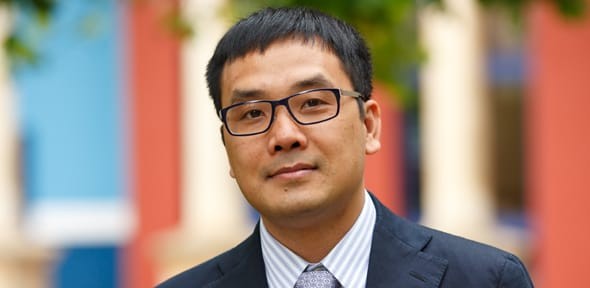 Prof. Bang was awarded a prestigious scholarship to attend the French National School of Administration
Nevertheless, he changed his job after three years when Bang's first kid started kindergarten. He found that Hong Kong has a very strong educational system that frequently ranks among the top 15 in the world. However, he discovered that the educational system in Hong Kong was very similar to the "specialist schools, select classes" in Vietnam. The pressure of education and work here is high.
Bang shared: "My child has had homework since kindergarten and his schoolbag was always full of books. He is still young, so he doesn't understand the problem, still excited to go to school, but I know the pressure in the future. Therefore, I want to give him an environment where he can both study and play at the same time. I hope he has a beautiful childhood with more interesting experiences than I did in the past. Hong Kong's education system requires early orientation for children, so I'm worried he won't have much experience."
As a result, Bang accepted an offer to teach at Cambridge University. He received the title of Professor with "tenure" after three years and numerous rounds of application approval. A very small minority of lecturers having "tenure" can vote on all significant issues affecting the school. Bang currently works in the best research and teaching environment in the world with a first-rate package.
For valuable experiences, go into the world!
As a person who has extensive expertise in education, Bang is aware of the significant advantage that today's youth enjoys: virtually limitless opportunities, both domestically and internationally. A good education is a requirement, as are efforts to give yourself the chance to grow. An appropriate setting for enhancing your expertise is the global network of major, multinational corporations. Personnel recruiting does not take into account your identity, nationality, or religious affiliation.
Alternatively, if you prefer not to work for large corporations, you might start your own company and dedicate yourself to it. There are countless opportunities for personal development to benefit society. Use the global standard as your benchmark and work to get better every day. Additionally, to mentor students, Vietnamese teachers must have the chance to network with the best in the world.
Bang shared: "Those who have the capacity should go abroad to study and work to get experience and have a healthy competition. If it is possible, they can contribute to Vietnam in less than one year. But I recognize a certain way of thinking among young people who choose to study abroad solely because their family is wealthy, or they desire the title of "overseas student".
There are many schools abroad, from subpar institutions to excellent ones. You won't learn much if all you do is attend a poor school. Some of my friends spent four years studying in the UK yet still struggle to speak English well. Environments that are constrained and congested will not promote growth. So, discover your true worth by engaging in real learning, real living, and real experience!", he added.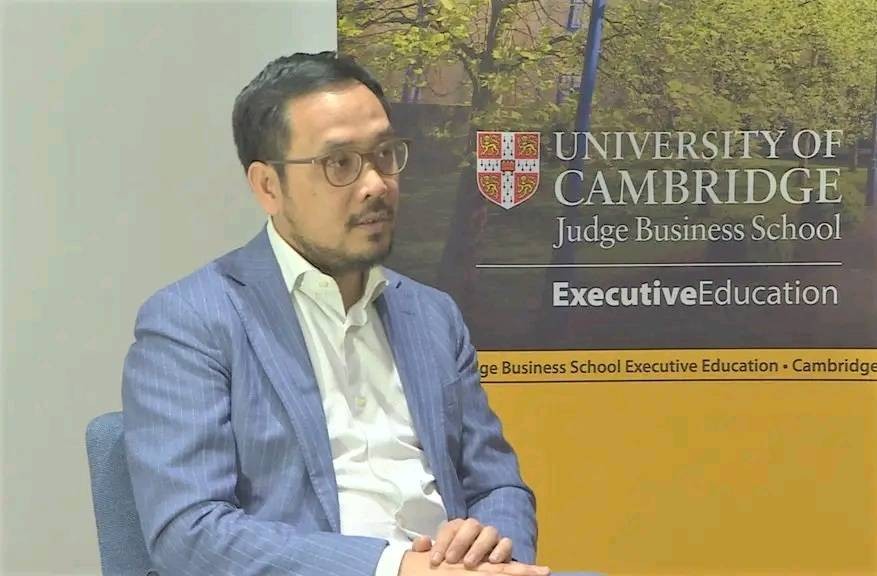 Prof. Bang received the title of Professor with "tenure" at Cambridge University after three years
Bang has two biggest happiness when seeing many generations of students grow up.
The first source of happiness is that Bang can teach young people who are smart and talented. Only 6,000 applicants are accepted each year by Cambridge University, which has a particular faculty that provides a Management program for students in their final year. That curriculum which has an annual enrollment of roughly 60 students is directly taught by Bang.
Each student in his class possesses a unique set of skills. Some students excel in mathematics and have received numerous science awards. The knowledge of languages, history, and society among others is profound. There isn't anything to disagree about in some students' essays because of their well-written. He has been greatly inspired by his students.
All of the students who enroll in the Master of Finance program of which he has been a Director for many years are outstanding graduates from the top universities in the world with first-class and a minimum GPA of 3.9/4.0. They come from more than 25 different countries. Following graduation, they all either go on to the best universities to pursue doctoral degrees or find employment with large corporations.
Bang's second happiness is that recommendations, comments, and sometimes even harsh criticism force him to revise, learn from, and develop new things for his research. The results are therefore more significant. When someone replied to a presentation he had worked on for years, he used to feel both incredibly proud and sad because he had previously been in the position of a student. However, Bang later understood that nothing is perfect. Another very distinct form of satisfaction is listening and asking for clarification. Bang always offers honest and helpful comments when receiving research papers from students, but he still values their efforts and doesn't underestimate them, according to his own experience.
Each group of students left him with precious memories that he always cherish. He got a thank-you email from a student five years ago. She studied history at Cambridge University and thought she couldn't learn anything about finance because she was afraid of maths. Knowing that Bang gave her a lot of encouragement and support.
"The student thanked me for strengthening her self-assurance. She also received the greatest starting salary after graduating and a job at one of the best investment banks in the world. She was promoted to a higher position, in command of the buying-selling business throughout Europe, after serving for five years. She made a great deal out of thanking me in her letter. She looked through old books, recalled my previous lessons, and believed they are still useful. She is quite delighted and believes that every accomplishment has a special foundation", said Bang.
phunuvietnam.vn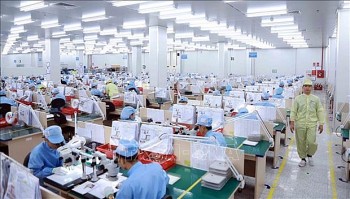 National
Vietnam News Today (Jan. 26): Vietnam - important partner of RoK; HCM City maintains growth momentum, reaps successes in 2022; Vietnam's tourism forecast to strongly rebound in five years; Many localities attract a large number of visitors during Tet.